What's Your Training Score? These 5 Factors Will Tell You.
You might need to rethink your training. Use these five factors to find out how to improve performance in a smart, sustainable way.
Heading out the door? Read this article on the new Outside+ app available now on iOS devices for members! Download the app.
As runners, sometimes we fall into the trap of thinking only about how many miles we're running each week. And while mileage is important, there are other factors that go into our overall training score – all of which combine to determine the impact of our training as it translates into improvements in performance. You often hear trail runners tout their vertical feet climbed or the technicality of their training runs, but how do these all play into the bigger picture? Consider these 5 factors to determine your training impact score:
Mileage (AKA training volume or time on feet)
What is your weekly mileage and time spent training? One of the most commonly measured variables is our weekly mileage, along with our long run mileage (typically 20-30% of your weekly total). Trail runners, especially when training for longer distances, might consider "time on feet" as a better measure of volume, especially given the changes in pace that can come with different trail profiles.
RELATED: How To Safely Build Mileage
Average/Relative Speed
What is your average speed and maximum speed per mile? If you haven't touched your max mile pace in a while or your trail pace averages are looking similar to your road pace, it might be a sign you've been neglecting speedwork. To fire up your engine, begin by incorporating a workout or two each week (or start with some strides) to get your turnover churning. On the other hand, if your mileage is relatively stagnant and you aren't seeing progress from a sprinkling of speed (10-20% of your training or less), focus your efforts on building your aerobic base, which should be at least 80% of your base mileage. While paces will vary significantly based on elevation, terrain and weather, your maximal speed while steamrolling through a downhill should be at or near your maximal speed on roads.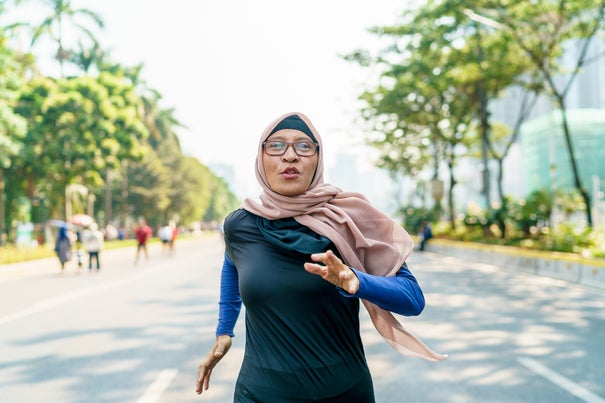 Vertical Feet Climbed (per run/per mile)
Vert can have a major impact on your injury risk, especially for lower leg muscles like the Achilles tendon. Matt Walsh, Physical Therapist at Evolution Healthcare and Fitness in Portland and Owner of Walsh PT, LLC, says, "Runners should look at increases in vertical feet the same way we look at mileage. Keep your weekly spikes in vertical to no more than 10-20%, just as you do with miles." 
For instance, if your typical long run features gradual, rolling terrain with 500 feet of climbing over 10 miles, be careful not to jump into a sudden 2,000 foot climb in the first 3 miles of a run. Try to match your ratio of mileage to vertical feet with that of your next race, meaning if you have a 50k on the schedule with 8,000 feet of climbing, aim for an average of 250 feet of climbing per mile for most of your long runs and weekly averages.
Technicality
Perhaps you've recently moved from rocky terrain to snowy, muddy trails, which means more slipping and sliding. You can prep your body for shock absorption by incorporating hops, skips and jumps into your warmup routine.
"Running is a largely forward (sagittal plane) movement," says Walsh. "I emphasize single leg, lateral, and rotational movements to help simulate the changes in terrain, body control, and shock absorption once you hit the trails."
RELATED: What Your Weekly Training Plan Should Look Like
Rate of Perceived Exertion
What is your RPE on each run, and does it vary through the week? While all of the above factors are highly measurable, one of the most overlooked but important factors in training is RPE, which is typically measured on a 1-10 scale (1 being the effort it takes to get through an episode of your favorite show on Netflix, 10 being when you see angels and unicorns as you question whether you're still alive). Elements such as temperature, humidity, heart rate, altitude, fueling, hydration, hours of sleep, etc. can affect your body's response to training and how hard a run feels. Avoid running in the "grey zone" of 5-6 by shooting for a 3-4 RPE on easy days and 7+ on hard days. That grey zone tends to less productive from a physiological standpoint, increasing injury risk with fewer speed benefits.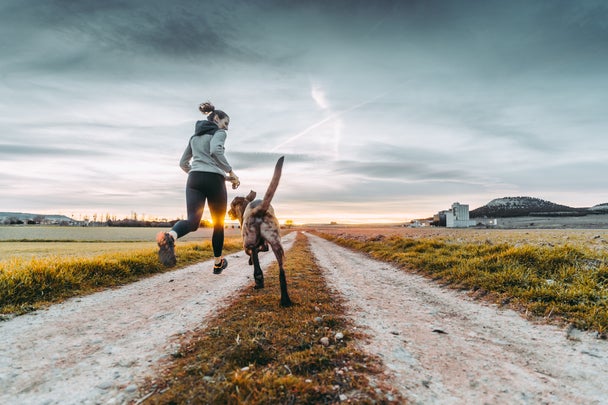 Putting It All Together
Each of these elements plays a key role in your training impulse score, also referred to as Total Training Stress (TTS) Score by programs like TrainingPeaks. Once you have assessed your mileage, average/maximum speed, vert, technicality and RPE, consider which might need some tweaking. Do they match up with your goals and race plans? As with many aspects in life, there is no single x + y = z equation to success on the trails; however, there's a sweet spot and a point where it can turn sour. If you aren't tracking one or more of these variables, considering it from a training standpoint may shine some light on where you can continue to improve. 
To keep your training load in check, try to limit increases in mileage and vertical feet to no more than 10-20% per week, with a recovery or "down" week every third or fourth week. Managing volume is one of the simplest ways to be smart with your training and prevent injuries along the way. As with mileage and vert, be sure to progress slowly with technical terrain. Especially as you get onto more techy trails, incorporate proper strength training to help assist in the demands required from your body to handle steeper, more technical terrain.
RELATED: This 8-Week Strength Training Plan Is Designed To Help You Run Injury-Free
Given that many of us are in this sport for "time on feet" rather than our next 5k PR, trail runners can easily get stuck in the cycle of doing all runs at a similar pace, which can lend itself to performance plateaus and injuries if we aren't careful. Layer in hill repeats, post-run strides, and the occasional flatter workout to get your legs moving and primed for race day. 
Above all, remember the big picture. At the end of the day, numbers can only tell us so much. If you aren't happy and healthy, it's time to reassess your training. What might you do to better manage your training impulse score to make trail running more sustainable and enjoyable?