Elite Runners and Coaches Bust Six Major Training Myths
High mileage? Giving 110%? Skipping speedwork? Elite athletes weigh in on the worst trail running advice out there. 
Heading out the door? Read this article on the new Outside+ app available now on iOS devices for members! Download the app.
Let's be honest. There's a ton of bad training advice out there. Heck, there's just unchecked advice flung here and there and everywhere these days, on all topics of living and being.
So how do you best navigate these thickets of often dubious recommendations? How do you validate what's solid, and what's not? At Trail Runner, we turn to the experts. We turn to well-respected coaches and the most consistent and high-performing elites in the business. We turn to science.
From bro science to outdated training methods, here are eight stubborn training myths that just won't go away, and some proactive solutions to keep you tacking in the right direction.
Myth #1: Always Run High Mileage
It's tempting to think the only way to improve is to run more and more and to keep piling on the miles. But, high-volume training can have diminishing returns for many athletes.
"Running more miles isn't always the answer and comes with a laundry list of disclaimers: injury, sickness, burnout. Instead of adding more miles, fold in a form of cross-training. This helps keep training fresh, the body happy, and it's still stoking that aerobic engine," says coach and elite mountain runner Tabor Hemming. 
However, it's also not never the answer. Less isn't always more. 
"Adapting over many training cycles usually requires alterations in stress across years, so the best volume an athlete can do is often the least they can do while still adapting consistently, as long the total is within the general range that is needed to spur high-performance in their events for their physiology and load capacity," says coach and Trail Runner columnist David Roche.  
"The long-term approach to volume increases leaves room for growth, prevents stagnation, and limits breakdown that can stop an athlete in their tracks long before they figure out where their true ceiling is."
To advance and adapt, you do, in fact, need additional training stress as you progress. Just don't jump into triple-digit miles right off the bat.
Remember that running is different from other sports like cycling because repeated impact leaves athletes more injury-prone. Build up your volume over time, and back off (here's a handy guide) if you're feeling excessively fatigued or if soft tissue injuries occur.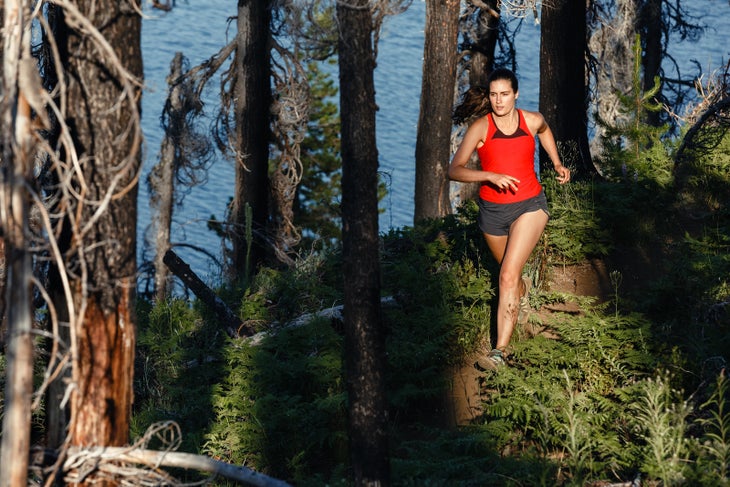 Myth #2: Always Give 110%
Elite mountain runner and coach Mason Coppi was hard on himself, always pushing his body to the limit in training and racing. 
"No matter what races I won or what times I ran, it was never enough. In my mind, there was always something I could have done differently. I could have always just given a little more effort. Every race and workout I ran I tried to give 110% effort. But here's the thing about 110% effort: it doesn't exist," says Coppi. 
Coppi tried to just work harder, to effort more in an attempt to reach his potential. But his performance in races declined steadily as Coppi ignored the signs his body was giving him to loosen up and rest. The more tired he felt, the harder he tried. The harder he tried, the more tired he felt. That feedback loop led to burnout, and Coppi is now taking a temporary step back from running. 
RELATED: Avoid The "Just Try Harder" Trap
"You can only give what you have on that day, nothing more," says Coppi. Now, he's working to destigmatize the concept of taking easy days really easy. He works with other runners to help them understand that mental toughness is learning to listen to your body, to assess what your mental and physical needs are on a particular day and respond accordingly. 
"Once I realized my best on a given day was my best, a weight was lifted off me," says Coppi. "I knew my all-out effort was enough whether I was limited by something physical or mental."
Now, he no longer chases PRs and fast times on every run and instead works on flexing his adaptability muscle in training. To quote Coach Ted Lasso, "I want 60% effort, 1000% of the time." 
Consistency beats intensity when it comes to reaching your athletic potential, and enjoying the process. 
Myth #3: Don't Worry About Speedwork
Speedwork is a trail runner's best friend. 
"It's a myth that you have to train for ultras very slow, via many, many miles. High-intensity work is an ultrarunner's friend and diminishes the need to run 100+ mile weeks," says Jessica Riojas Schnier of Smiles and Miles Coaching. Use high and moderate-intensity workouts to train smarter and more efficiently. You'll reduce your risk of injury and burnout if you are more efficient with your training, which then makes us happier runners, for longer!"
Start by integrating 15-30 second strides at the fastest pace you can go without straining with one to two minutes of easy, recovery-effort running in between. Do four to eight sets, two to three times a week throughout your runs. 
Then, you can start integrating more structured workouts into your training. We recommend beginners start with these looser, more relaxed trail workouts. More advanced runners can skip right to these race-oriented workouts, or even get into some fun, combo workouts. 
Don't be afraid of a little speedwork. It'll help you train smarter, faster – and maybe you'll even have more fun.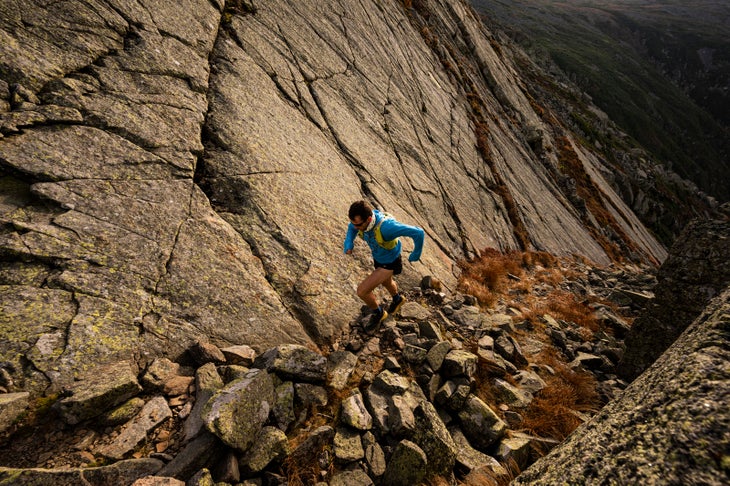 Myth #4: You Must Move to Boulder
While many top trail runners live in mountain Meccas like Boulder or Flagstaff, there are plenty of folks who live and train far from the Rocky Mountains and still compete at a high level. Take Ohio-native Arlen Glick, for example, who finished third at this year's Western States Endurance Run.
"There is still a myth that if you do not live near mountains, you can't do well or complete mountainous races. I have seen numerous athletes repeatedly train in the prairies (flat flat flat lands) of Canada and crush some of the most technical trails and races with incredible vertical gain and loss," says coach Jenny Quilty. 
There's plenty you can do to prepare for steep races, even if you don't live in Chamonix. Functional leg strength, like Mountain Legs, can help build strength and resilience through specific movement patterns. Improving your running economy through speedwork and hill strides is also key for mountain adventures and competition. 
Also, don't fear the dread-mill. Treadmills can help you practice power hiking, and just a few concentrated sessions are enough for some mega-mountain adaptations. Uphill treadhill doubles are also a great way of getting some vert in, all while reducing impact. Don't overlook the eccentric strength required to rock downhills, though, as many runners' legs are more affected by descents than the climbing. 
Myth #5: Run a Metric-Ton of Vert
While you'll want to do some vert-specific work to get better at climbing, overdoing it can lead to slow-downs and stagnation. 
"You don't have to run a ton of vert to get better at climbing," says Nike pro athlete Matt Daniels. "I have seen with many athletes that the ones who have developed more speed and better running economy without hundreds of miles in the mountains are the ones who end up handling the vert better on race day. There has to be a fine balance between vert-heavy runs and economy build-in training to be a good climber on race day."
Work on improving overall fitness without overemphasizing vert. According to coach and columnist David Roche, "The best climber is usually the best runner with just enough specific training on climbs." Focus on improving your running in training, while mixing in strength work (like mountain legs) and incorporating more vert as you get closer to your goal event. 
Try to get out on trails with race-similar terrain on the weekends leading up to your event, and mix in some mid-week vert during workouts and easy runs, too. Try to run the downhills with intention to get your legs ready for the muscle breakdown they'll incur on race day. 
Myth #6: Don't Race Until Perfectly Trained
Curious about diving into your first trail race? Don't wait!
"It's a myth that you have to already be an accomplished trail runner to register for a trail race. Most trail races are not that much different than road races (except if you're racing in the mountains, of course) in terms of their footing," says Denver-based Strength Running Coach Jason Fitzgerald. "Get a good pair of trail running shoes, get comfortable on all kinds of surfaces, and you'll have a blast at your first trail race!"
If you're curious about jumping into a trail race, reaching out to the race director can help determine if you're ready for and interested in a particular event. Researching past participants' race reports can help, too. (Remember to always take race reports with a grain of salt, since it's just one person's experience and perspective.) It doesn't hurt to have a friend sign up for the event with you for moral support and training accountability. 
Our advice? Start small. Find an event that's short enough that it sounds fun, rather than a huge stretch for your first race. 
Also, make sure you have a solid, consistent base of miles and you're not jumping into something that's hugely above your pay grade. We recommend at least six hours a week of training before jumping into a 50K, and closer to nine hours a week when you're looking at the 50-mile distances and up. If you're not sure where to start, check out our full catalog of training plans here.