Let's Expand The Definition of Trail Running
From Florida to Colorado, trails can look many different ways. Let's expand what "trail running" really means.
Photo: Clay Leconey/Unsplash
Heading out the door? Read this article on the new Outside+ app available now on iOS devices for members! Download the app.
Trail running means different things to different people. Whether it's the picturesque view of a rocky ridge with winding singletrack or something as simple as a gravel path through a public park, trail running comes in multiple forms and loose definitions. But as the sport grows more popular, will that change? Will runners want a clearly defined term of what exactly is trail running?
This question was front and center on a recent Reddit thread. A user had shared a photo posted of a dirt trail that ran parallel to a greenbelt in Houston, Texas, a major metro area 50 feet above sea level, not known much for its outdoor activities. The most critical comment on the thread attacked the post with a simple "not trail running." Others also questioned their local running habits and if it technically was on trail.
The Many Definitions of Trail Running 
Not everyone lives within walking distance or a quick drive to high elevation trails. Recent reports from organizations like the American Hiking Society show the number of trails growing around the country, but certain areas like big metro areas still have some work to do. Another report from the Trust for Public Land shows an even steeper lack of outdoor spaces in neighborhoods where the residents are people of color.
RELATED: What Is A Land Trust?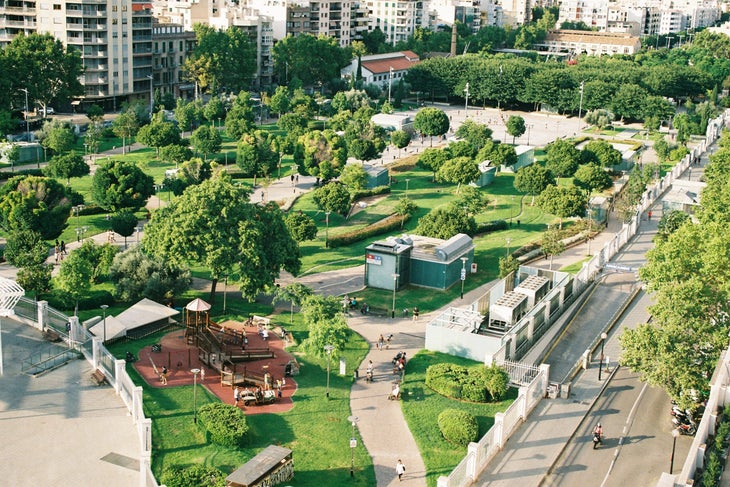 Details from the American Trail Running Association show that you can find trail runners in every corner of the country, with a long list of races highlighting each state. However, it's important to remember that each region of the country has its own distinct identity and trails.
"I would define trail running as running on any kind of a non-road surface that isn't paved," says Scotty Kummer, a trail runner and race organizer in the Chicago area. "People get snobby about it, you know, in terms of saying it's got to be singletrack, but as long as it's a path in the woods."
Kummer runs a podcast and organizes races under the name Ten Junk Miles. He started as a road runner in Chicago, and once he made the transition to trails, he never looked back. Now he spends his time exploring the trails near him. "It's different when you compare who you are and where you've been. There are some people that go out to hard local trails and say it's super gnarly and technical. But if you came here from somewhere like Colorado, you'd say, What are you talking about? Because it's flat. There are so many different perspectives and so many different kinds of trails, it's just hard to put a finger on it."
While Chicago may not be known for trail running, Kummer says there's more out there than you might think. You just have to know where to find it.
"You'd be surprised to learn how many really cool places there are to trail run here," he says. "I live in downtown Chicago and within a half-hour of my house, there are woods so dense you could swear you were in the middle of the country. We have a huge park system in the south part of Chicago as well."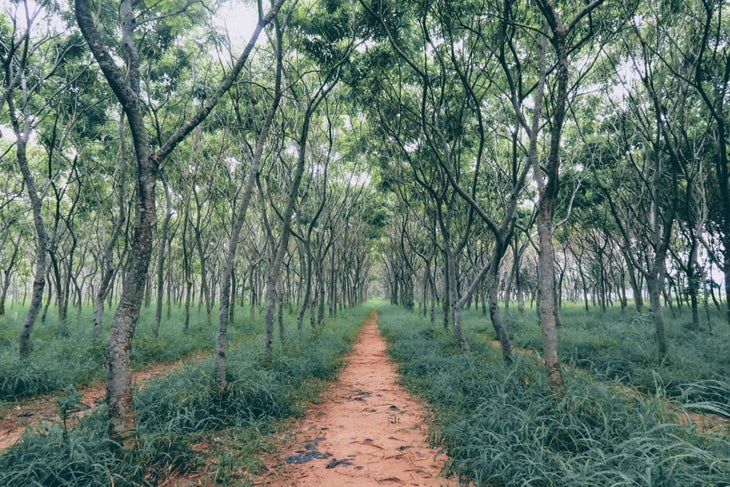 "You have to be a little open-minded and adventurous and go exploring," says Elin Alexander, another Chicago area runner and longtime ambassador for HOKA. Alexander, like so many other runners, chooses trails over roads for the added benefit that comes from being more immersed in the natural world.
"I'm someone who's just really drawn to nature," says Alexander. "Especially when I'm out on a trail, I just feel like you get so much more energy from running on dirt and grass than on concrete. You really get this special kind of connection."
While getting outside is beneficial, no matter where you are, there are certainly added benefits for runners based in the mountains when it comes to training. It's not easy to replicate elevation gain, for example, how it feels to move in thin air, though there are tips that can help. 
"Chicago is known for being pancake flat," says Alexander. "So, we have a couple of areas that we go to as runners that are slight hills. You have to run it so many times, like going back and forth, going up and down, up and down."
Finding Trails in Unconventional Places
A similar scene can be found in Florida, where most assume the highest peak in the state to be an impressive beach dune. However, Florida race organizers often say they see runners coming to their events to attempt their first ultra because it seems more daunting in the mountains.
RELATED: Don't Live Near Hills? Get Strong With This Two-Move Series.
"We get a good mixed crowd of locals and some people from out of state looking to come here to do a bigger and longer race without the intimidation that comes from going somewhere like Colorado," says Jim Hartnett, a race organizer in Tampa, Florida. "Plus, we're already a big tourist destination, anyway. That's just Florida in general."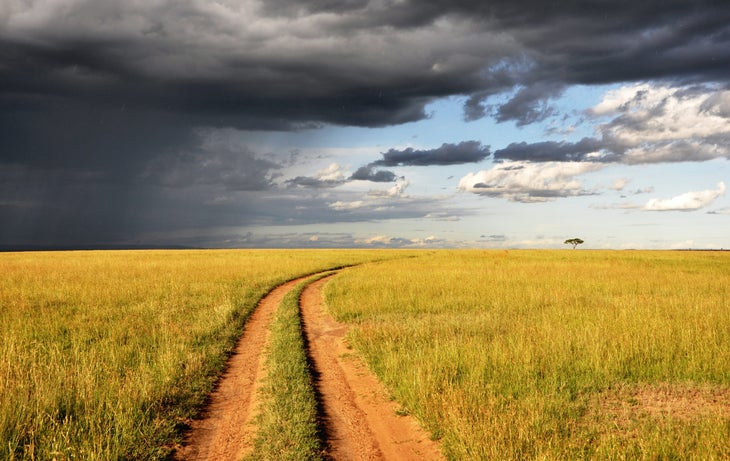 Hartnett organizes several races through Tampa Races. He says the nearby trail running would impress a lot of runners, that his region of Florida has thick green areas full of tropical plants and rolling hills with the occasional impressive view. He believes that the definition of trail running can be as simple as its name implies. "Anyone in Florida who runs some trails kind of knows it, but I think the rest of the country would be surprised with the trails we have here," says Hartnett. "Trail running is just off-road running. To me, it can include any trail, even gravel and dirt roads."
Part of getting out and exploring new trails is a primary element for many runners. Compared to many other outdoor sports, trail running often feels nebulous, without a constraining set of rules. The outline isn't as strict in a sport like rock climbing, which has clear grades of what counts and doesn't when it comes to a send, or surfing, where cliques rule the lineup. 
Trail running can mean a lot of different things to different people, whether it's simply getting outside and off the road, or into a big mountain adventure. Regardless, the goal is to have a good time, and that's what makes the trail running community such a fun one. As they say, it's important to "run your own race," and that can look many different ways.