Trail Runner's Top Stories of 2021
2021 was a year full of stories. Here are our most read, shared and talked about stories of the year.
Heading out the door? Read this article on the new Outside+ app available now on iOS devices for members! Download the app.
As we enter the third year of the COVID pandemic, we at Trail Runner continue to be amazed at the stories that unfold around us. With 2021 coming to a close and looking forward to happier and more hopeful 2022, these were our most read, shared and talked about stories of the year.
1. How Tommy Rivs Defied Death To Inspire The Trail Running World
Tommy Rivs' story is one that has inspired many in the past couple years. After a rare cancer diagnosis, many have followed Riv's recovery as documented on his or his partner Steph Catudal's Instagram.
"Every breath is a struggle, but these anemic lungs are still my own and that is a privilege I have to acknowledge.

A body that writhes at times, and aches all the time, but nonetheless a body that works if I work it, so what have I to whine about?

Pain is a gift if I see it as a communicator. It makes no more sense to cuss it than it would to cuss the only map to improvement just because I didn't like the arc of the path.

Progress is slow but even inches are measurable and so why doddle?

No wasted days.
2. What Experts Say About Running After A Covid Diagnosis
According to the New York Times, there have been 50 million cases of COVID diagnosed in the U.S. While we've surpassed the grim milestone of over 800,000 deaths in the U.S., many folks have been looking for ways to ease recovery and get back into running. Interest in running outdoors has surged during the pandemic, and many folks are relying on trail running as a return to normalcy. 
3. How To Run Your First 50 Miler
With in-person races beginning to return, many athletes decided 2021 was a good time to tackle their first ultradistance race. We rediscovered why we love the community and atmosphere around ultras and hopefully forged some new lifelong trail running goals for those just starting out.
4. Five Tips For Returning To Running After Injury
In life, three things are inevitable: death, taxes and running injuries. As many folks ramped up their training as races popped back on the scene, and that meant some injuries popped up too. Here's our guide on how to get back on your feet after an injury.  
5. Leaving Home To Find It Again
Many in the running world were eager to see Tommy Rivs' miraculous return to running at the NYC marathon. This poignant essay from Peter Bromka offers an inside view of what it took for Rivs to get back on the start line a year and a half after his cancer diagnosis.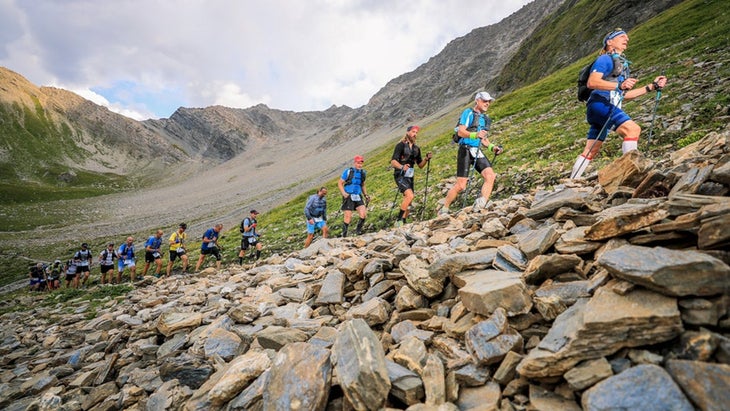 6. So You Want To Run UTMB. Here's How To Qualify
Running stones? Elite entry? UTMB qualifiers? How the heck do you get into UTMB? The legendary series has been a big player on the world scene, and many folks are (understandably) still confused about how the heck you actually get to the starting line. Here's our breakdown. 
7. Get Stronger On Hills (Even If You Live Somewhere Flat)
Will we ever fully understand what makes hills so hard? Maybe, maybe not. But we did outline some ways to make them feel a little more manageable, and for athletes to get stronger in the process. We can do hard things, and 2021 proved it! Mountains don't stand a chance.
8. Anton Krupicka Returns To The Leadville 100
Another big story this year was Anton Krupicka's return to the Leadville 100 (like Ultrarunning Memes, we believe in the prophecy!). Our interview gives an inside look at Krupicka's training and mindset heading into race day.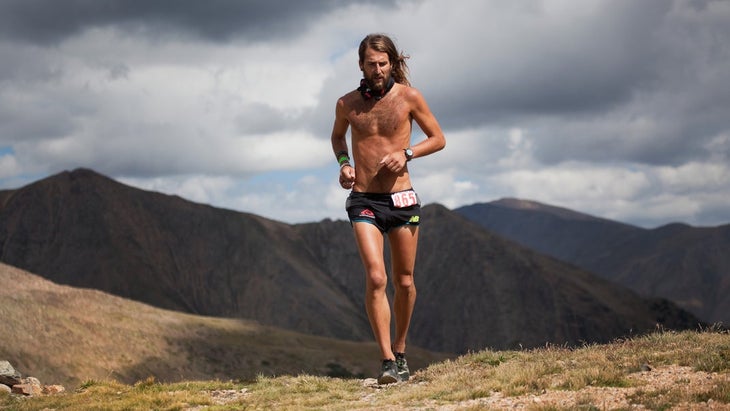 9. The New Rules Of Strength Training For Trail Runners
While access to gyms was variable throughout the pandemic, many runners upped their strength game at home. Check out our guide to getting started, and how and why trail runners should strength train. 
10. Courtney Dauwalter's Record-Breaking UTMB
Would this list be complete without Courtney Dauwalter?? Perhaps the biggest story to come out of UTMB was Dauwalter's course record and 7th-place overall finish. After a DNF at Hardrock, Dauwalter rallied back for a historic run at trail running's biggest race.