How One Trail Runner's Journey Made Space For Mental Health In The Endurance Community
How Tommy Byrne's journey inspired him to make space for mental health in the endurance community. 
Heading out the door? Read this article on the new Outside+ app available now on iOS devices for members! Download the app.
This story briefly discusses suicide and suicidal ideation. If you or someone you know is struggling, call or text the National Suicide Prevention Hotline, 1-800-273-8255.
Like many people, Tommy Byrne's big idea came to him on a run. 
Chatting with a friend on his usual neighborhood loop, Byrne was struck by the rush of intimacy that many of us feel when striding shoulder to shoulder with a fellow runner. Byrne began to disclose that he was on the tail-end of a years-long mental health struggle that began in his childhood, and that he felt alone and alienated in parts of that journey. He wanted to share what he had gone through in the hopes that it would make others feel less alone. 
Byrne shared his story with his friend that day. And he's been sharing it ever since. 
——————————————————–
Byrne grew up in a close-knit family in De Pere, Wisconsin, a small town outside of Green Bay. He describes his upbringing as loving, but not particularly tapped into emotional intelligence, mostly as a byproduct of the times. Family was of the utmost importance, and Byrne was encouraged to explore, play sports and roam around the neighborhood. 
Byrne's father struggled with various mental illnesses throughout his childhood. Growing up, Byrne's relationship with his father was complex. He never missed his son's sporting events, and when he was stable, he was a great dad. 
"I loved him and I know he loved me. But he had his demons and I hated him for that, and the trauma he put us through as kids is something I would never wish on anyone," says Byrne. 
His father's mental illness was tough on the whole family. Byrne's father was in and out of treatment facilities throughout most of his childhood and was on and off medication. As a child, Byrne could not process or understand his father's mental illness. When Byrne was just 18, his father died by suicide. 
"I just turned into a shell, I didn't know how to process it," remembers Byrne. "I turned to the wrong crowd and the wrong activities. I spent years burying my feelings and living a life where I just put a smile on, numbed my feelings with alcohol or other superficial things. I didn't talk about it."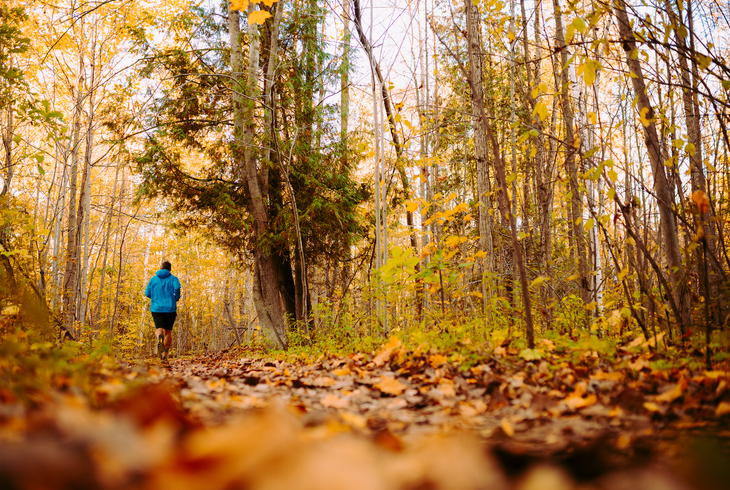 Years later, Byrne was unable to ignore a similar struggle in his own life. 
Each day it was an effort just to get out of bed. Byrne was married with kids, and working a job that he wasn't exactly thrilled about, but was a steady paycheck nonetheless. 
"I just felt like I was white-knuckling it," says Byrne. "I was holding things together well enough on the outside, but I felt like everything around me was crumbling."
Byrne found himself swinging from one emotional extreme to the next. Between manic highs and depressive lows, he felt like he was living a double life as the good guy, husband and father that he wanted to be. 
"I had enough awareness to provide for my family, but internally, I was really struggling to find purpose and meaning. I would put on a smile for everybody, but inside, I was just kind of grey," says Byrne. 
Having pinpointed alcohol as a source for some strife, Byrne had been sober for some time. But he still felt unhappy and on-edge in ways that interfered with the life he wanted to live. He wanted to be there for his kids and partner, and feel fulfilled at work and at home. 
The memory of his father's own struggle with mental health, coupled with the increasing severity of his own symptoms, encouraged him to reach out for help. In 2015, Byrne sat down with his wife and had an honest conversation. 
"I told her that I was really struggling, and I didn't want to struggle anymore, not in that way," says Byrne. "But, I had seen the worst outcome. I've seen what happens when mental health goes unchecked. I told my wife I needed to go see a doctor, and that was one of the hardest conversations I've ever had."
————————————————
Within six months, Byrne had a diagnosis of Bipolar Disorder. Bipolar Disorder is one of the most common mood disorders, affecting around 2.3 million Americans. Far from mere "moodiness," people with Bipolar Disorder can present different symptoms in complex and varied ways. The disorder is characterized by wide-ranging and inconsistent variation in moods and is frequently rooted in past trauma, though it often has a genetic component as well. 
For it to reach the level of diagnosis, Bipolar Disorder will affect someone's ability to live day-to-day. Manic episodes, which can last several days or up to a week can disrupt sleep and eating and cause out-of-control thoughts, feelings and bursts of energy. Far from being productive or good, these episodes have as much propensity to cause damage as depressive episodes. 
People that experience Bipolar Disorder will experience intense manias and depressive states over a longer period of time, rather than erratic emotions in the short term. While Bipolar Disorder has been used colloquially to refer to someone's mercurial moods, that misconception paints over the real pain and suffering that this disorder causes, particularly when undiagnosed. 
"The stigma is so real," says Byrne. "Even though I've seen the worst that can happen, I struggled with accepting it and recognizing that I needed more support." 
Byrne was lucky enough to have a job that let him take time off to get treatment, and that treatment was paid for by health insurance. 
"I knew that if I wanted to do the things that I wanted to do in life and be happy, I wasn't going to be able to do it alone," says Byrne. "I finally had enough." 
Byrne started counseling, seeing a doctor and finding a medication that worked for him, after a little trial and error. 
"It was like waking up in a different world," remembers Byrne about the sense of relief he felt after taking those steps post-diagnosis.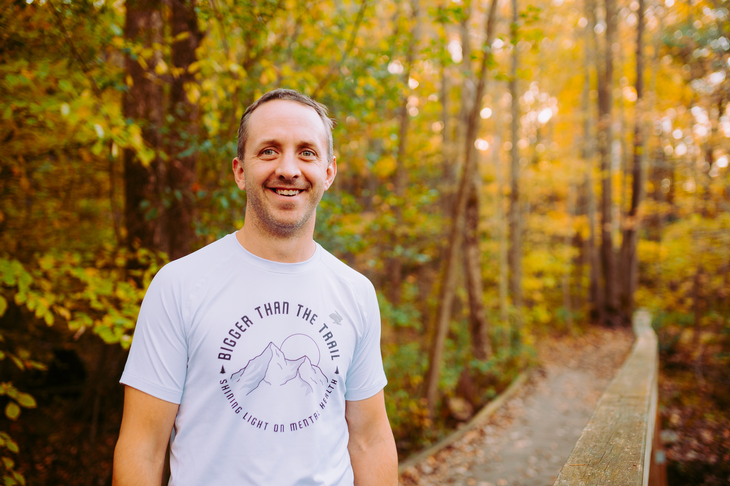 While Byrne had run occasionally in high school to stay in shape for the wrestling team, he didn't dive fully into the world of trail running until 2017. 
After cheering for his brother at the finish line of a trail marathon, Byrne watched people finishing their first 50-mile ultra, and after witnessing the raw emotions they experienced at the finish line, he knew that was what he wanted to do. He set a goal to run a 50-miler in the next year, and a 100 the year after that. 
Byrne was immediately attracted to the community he found through trail running. He loved the people he met at trail and ultra races, and the easy way he fell into conversation side by side with other runners on the trail. It was one of the few places he felt relaxed, calm. Fully himself. 
RELATED: Running Isn't Therapy
"The conversations you have on the trail are so much deeper than other parts of life. It's not just superficial conversations," says Byrne. "Even when you're in a race and you're talking to someone you just met, you can start talking about almost anything. Running helps you lower your guard and get vulnerable and real."
There are many proven mental health benefits from getting exercise, particularly exercise outdoors that connects with a larger community. And that connection, between trail running and mental health, got Byrne thinking about combining his newfound love of the trails with his desire to turn his painful experiences into something positive for others. 
And Bigger Than The Trails Was Born. 
————————————————————————————-
After that fateful run when Byrne opened up about his story to his running partner, he decided that starting a non-profit was the best way to help others in their mental health journeys. 
"Advocating was great, but I knew we could do more than that," says Byrne. So, he dove into the research on how to set up a nonprofit and figuring out what he needed to do to get started. He set up an initial board, created bylaws and filed all the paperwork. 
The first two years were frustratingly slow for Byrne. "The initial response was good, but it was a lot of 'running is awesome. It helps me with mental health' and that was something we all knew but wasn't what we wanted to highlight.  So the first two years, it was a lot of great ideas and slow growth, but not many people were taking us up on the offer of free counseling."
BTTT's primary purpose was to provide people with free counseling, but the demand didn't seem to be there just yet. The majority of BTTT's funding was coming from friends and family, but Byrne believed that BTTT was providing a service that people would need. 
"People come to trail running for many reasons," says Byrne. "But we've noticed that a lot of people are just substituting different addictions for running, or are looking for some kind of outlet or coping mechanism. Bigger Than The Trails is a way to turn those things into a positive outlet."
In 2018, BTTT launched its ambassador program, which partners with runners from around the U.S. to draw attention to the prevalence of mental health struggles, and de-stigmatize the act of seeking help. 
Mikel Haggadone is a competitive trail runner and Ph.D. student at the University of Michigan's Program in Immunology. He joined BTTT in its second year, just as he was beginning to open up about his experience working through hypomania and an eating disorder. 
"Vulnerable storytelling is a really powerful way to convey the critical message that it's ok to not be ok and that seeking out help is a courageous act of self-love," says Haggadone. "In my experience of having opened up about my own past and present struggles with mental illness, I can say that doing so has helped others come to terms with their own challenges in a loving and compassionate way."
In a sporting culture that emphasizes rugged individualism and mental toughness, hard conversations about mental health and the less social media-friendly sides of struggle get papered over. Some people may become overreliant on exercise as an avoidance strategy to escape pain, anxiety, trauma or relationship dysfunction. Exercise can even compound some mental health issues, like eating disorders or body dysmorphia, depending on an individual's background and experience. BTTT wants to re-write the narrative about what toughness and resilience look like in trail runners.  
"One important consideration with talking about mental health in the trail running space is that the phrase, 'running is my therapy,' is a sentiment shared amongst many runners. I think it's important to distinguish between running serving as a means of empowerment and self-discovery rather the replacing the vital act of talking to a mental health professional," says Haggadone. "This is not to downplay the data showing that physical activity reduces manifestations of mental illness — it's an incredible therapeutic tool! However, there are challenges that cannot simply be dealt with by running long distances on a trail." 
Byrne, and ambassadors like Haggadone, wanted to use trail running as a platform to discuss mental health. 
"BTTT also serves an important role in funding mental health counseling for those in need," says Haggadone.  "What I have come to appreciate is how many people are unable to obtain adequate mental health care due to financial, geographic and cultural inequities."
More than just raising awareness, Byrne wanted BTTT to actually connect people with mental health resources – and pay for them. 
It's a somewhat radical proposal in a culture where mental health is treated as an afterthought compared to physical wellbeing. According to data from the National Institute of Mental Health Disorders, about 26 percent of Americans over age 18 –about one in four adults– suffers from a diagnosable mental disorder in a given year. For something that affects over a quarter of the population, it's not commonly talked about – especially in the "no pain no gain" world of endurance sports. 
These barriers are especially pronounced for marginalized communities and people of color. 
"​​BIPOC folks already have a difficult time being seen. Most of us are looked at as being resilient and impervious to pain. When talking about mental health I think it adds more tension. Folks do not want to be seen as the 'crazy black person.' Another challenge is finding a therapist that looks like us. This tends to be a barrier when seeking help," says Mack Exilus, a runner and Licensed Mental Health Counselor.
RELATED: Can Running Harm Your Relationship?
It wasn't until 2008 that federal law required insurance companies to cover mental and behavioral health services. And that's for folks lucky enough to have health insurance. According to 2020 census data, 28 million Americans, or roughly 9 percent of the U.S. population, did not have health insurance at any point last year. That leaves many people vulnerable and undercovered, particularly historically marginalized communities and communities of color.
"The folks who are in lower-income spaces are the ones that are at the highest risk for mental health issues," says Mack. "And many of those folks are just living in survival mode, so mental health care isn't a priority, especially if the cost gets in the way."
Even people with insurance may struggle to find a provider in their area that specializes in their particular diagnosis, understands the intersections of their various identities or might have a hard time fitting in counseling around busy work and childcare schedules.
Byrne wanted to provide a service that would help bridge that gap by simply paying for people to have access to therapy. So, he started raising money even more aggressively and formed a partnership with BetterHelp.com, an online counseling service. Anyone who reaches out through BTTT's website and completes a short self-assessment can be eligible to receive three months of free counseling through BetterHelp, which uses online video and chat counseling to help clients with a variety of mental health diagnoses. After three months, if the client wants to continue, BTTT will continue to support them financially. 
"I benefitted so much from being able to work through my diagnosis in counseling," says Byrne. "I wanted everyone to have that same opportunity and access, no matter who they are or where they were."
In 2020, BTTT provided 237 hours of counseling for participants. In 2021, that number skyrocketed to almost 700 hours. 
"Seeking out help was definitely a turning point for me," says Haggadone. "I believe so strongly in vulnerability and bringing love into highly stigmatized and masculinized spaces. It's how we break down the barriers that prevent people from seeking out help in the first place."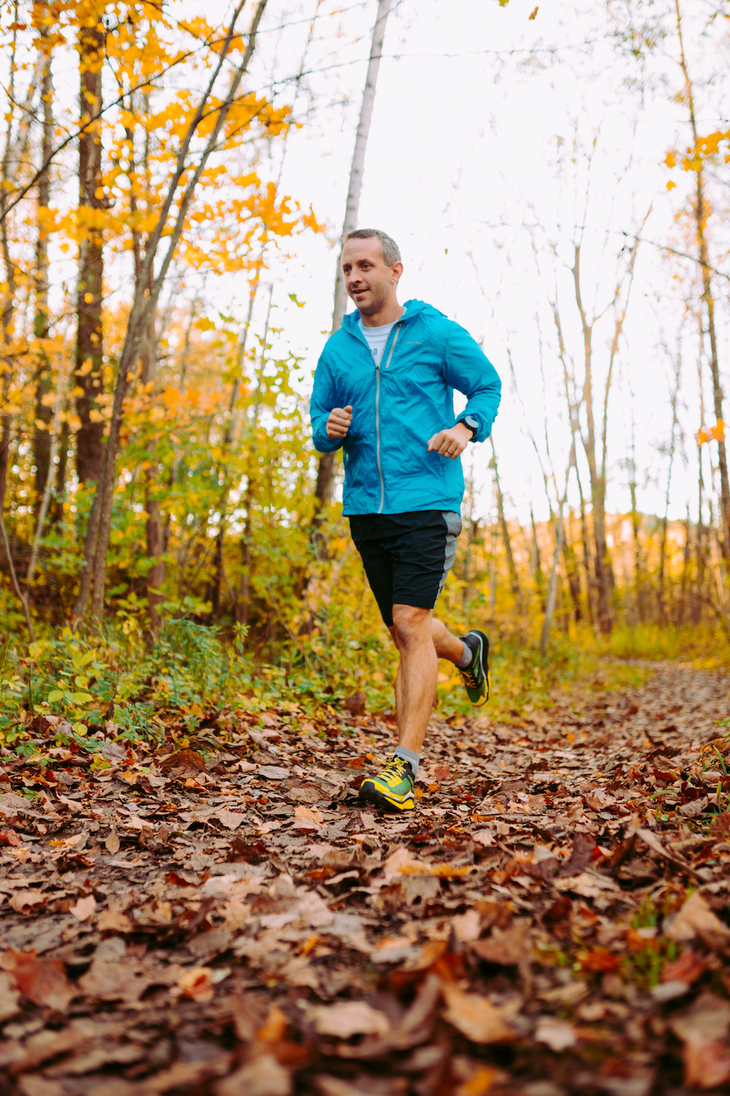 Byrne hopes to continue to grow BTTT's ambassador program, and raise even more funds to provide additional hours of counseling services. 
"We're at a tipping point where more and more people understand the importance of mental health," says Byrne. "I think it's a pivotal point where our culture and our communities are changing, and that's a good thing."
Increasingly, the culture is shifting to recognizing that mental health is an integral part of overall health, and not separate from it. Therapy and counseling are beginning to shed the stigma that once colored them as extravagant and elitist expenditures for "overly emotional" or "sensitive" types. Gone are the days of the psychologist's leather couch, replaced with apps like BetterHelp, TalkSpace, Larkr and ReGain that let clients connect with counselors as easily as sending a text.  It's not uncommon now to see elite and amateur athletes opening up about their mental health struggles in blog posts and on social media. 
Byrne is grateful he had the courage, opportunity and support to get the help he needed when he did. And he wants to provide that same opportunity and support to others. 
"You don't have to hit rock bottom to get help," says Byrne. "Everyone can benefit from therapy. The more we can talk about it, and normalize it – just like getting a check-up– the better off we all are." Byrne pauses, reflecting on his own journey.  "I don't want anyone else to have to hit rock bottom."
Byrne and the BTTT team will keep working to dismantle stigma and expand access to counseling and mental health resources for friends and family of those suffering. He hopes that BTTT can offer a full array of services for every runner, no matter where they are in their mental health journey. BTTT's primary message is that everyone deserves help and that it's courageous to ask for support. It's a sentiment echoed by Mikel Haggadone. 
"People who truly care about you do not view reaching out for help as any sign of weakness. They will love you as you weather the storm, and they will love you when you inevitably emerge from it," says Haggadone. 
"Why? Because true love is unconditional, ever-present, and boundless. It has given me the strength to confront my most challenging moments in life with great courage, and it can do the same for you, too."
Zoë Rom is Editor In Chief of Trail Runner.