What Our Editors Loved in March
Spring is inching closer, and the gear we're running in, podcasts we're listening to, and recipes we're making are reflecting that!
Heading out the door? Read this article on the new Outside+ app available now on iOS devices for members! Download the app.
I saw a crocus last week. I think that means I can start tentatively folding up my flannel pajamas and stowing my snow boots. But since I live in the mountains of Montana, there's a good chance we'll get a dumping of snow next week, so maybe I won't.
But the optimism of spring is arriving! With lighter evenings and more temperate overnight lows, we're sniffing the warmer air like a groundhog prepping to peek for his shadow. And our gear choices are reflecting that.
We run in a lot of different gear. So much, in fact, that we don't always have the opportunity to share with you what we're loving right now. From shoes and accessories to packs and podcasts, here's what our editorial team has been loving as the promise of warmer, sunnier weather inches closer.
Running Gear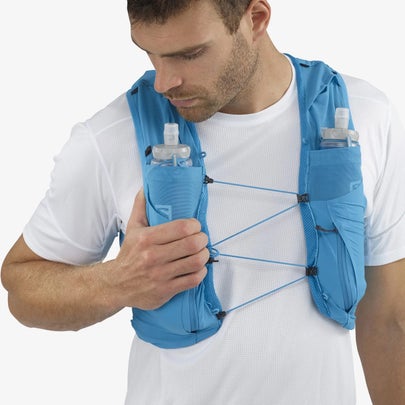 I've worn this vest for hundreds of miles, and it's my go-to for ultramarathons and training runs alike. While it's a unisex fit, I find that the second-skin material fits well (though I'd recommend sizing down, paritucuarly for smaller-chested gals. I usually wear a size S shirt but prefer the XS of this vest). I prefer flasks to bladders for ease of refilling (and to be able to switch out different drinks midrun or sub in a filter flask for longer runs), and this vest can carry two up front, and at least three more (by my testing) in the back. I've noticed the vest can chafe slightly along my ribs if I'm running in just a sports bra. But it's super durable; I've washed it many times to get gel-stickyness out, and it dries quickly. – Zoë Rom, editor-in-chief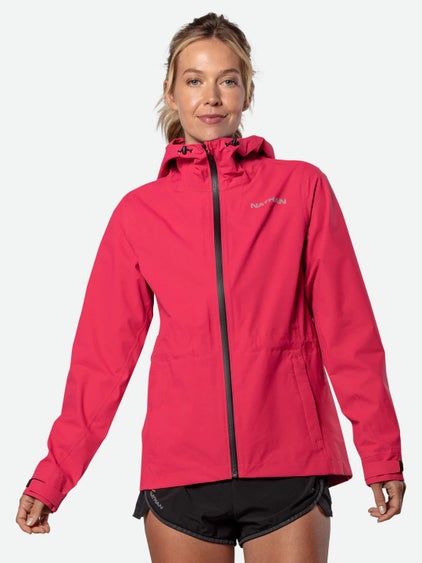 It's incredibly challenging to find a rain jacket that's both effectively waterproof and comfortable to run in, but this one is both. The material is mobile and allows for full range-of-motion through my upper body while keeping me dry on rainy, cold runs. The slit at the back allows for full torso rotation on technical terrain without restricting, and the velcro cuffs make it easy to take on and off over a bulky watch or other layers. A vent in the upper back keeps me from getting too sweaty, and the zippered pockets keep keys and gels safe. – Reagan Colyer, Assistant Editor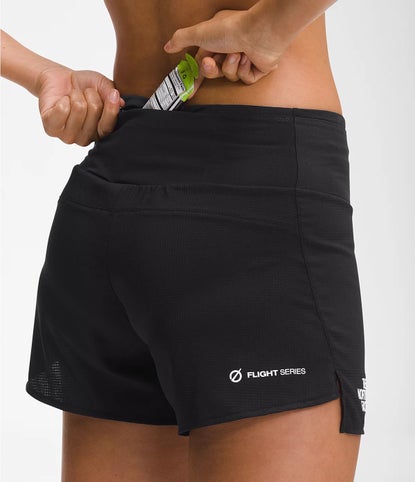 These are the best of all possible worlds when it comes to running shorts. They combine a nice, wide waistband to eliminate the chances of pinching or riding up, with an ultra-light fabric and perforations for ultimate breathability. The four-inch inseam provides enough coverage without feeling heavy or baggy, and a drawstring waist lets you cinch them in for an even more secure fit. The only drawback is that they only have a single pocket, and it gets a little heavy and baggy if you put more than a couple of gels or a big key in there. – ZR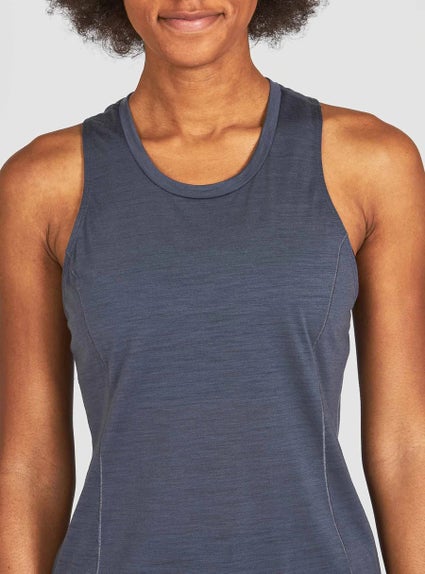 I'm a huge fan of this top for longer runs. The high neck and wide straps minimize chafing when worn with a vest, and the merino blend is ultra soft next to skin. Merino is naturally odor resistant and more durable than other fabrics – and this tank has held up to many washes without pilling or stretching out. It's breathable enough that I've worn it to a couple hot yoga sessions, and it performs well on long runs and workouts. – ZR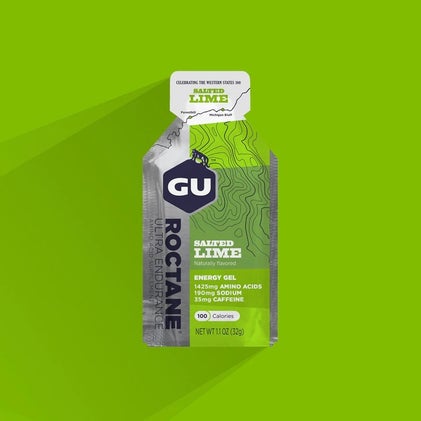 While it may be ill advised to suck down a margarita mid run, this is the next best thing! With a punch of sodium (190 mg) and caffeine (35 mg), it's the perfect mid-run pick me up. The salted lime flavor is delicious without being overly sweet, and the salty finish is really satisfying on long, hot runs. Plus, a portion of proceeds go to the Western States Trail Foundation. – ZR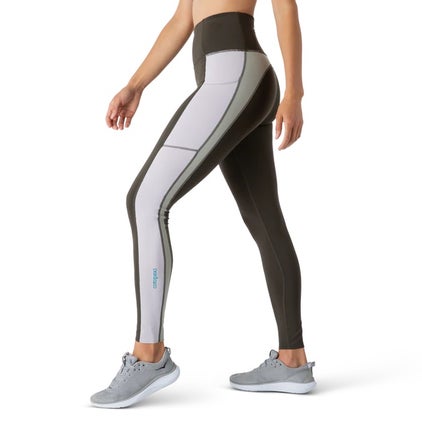 These tights are the ultimate work-from-home and go-for-a-long-run crossover. I'm six feet tall and these are some of the only tights I own that don't have the "droopy crotch" effect that necessitates hiking them up every few miles. They have a wide waistband that aids in staying put and minimizes elastic digging in where you don't want it. Designed for warmth, they're extra soft both inside and out, and the five pockets along the inside of the waistband, top of the back, and outer thigh mean there's enough stashing power for everything I need. I've used them for runs, strength and mobility sessions, working, and traveling, and they've earned high marks across the board. (Plus, the colorblock pattern is my new favorite.) – RC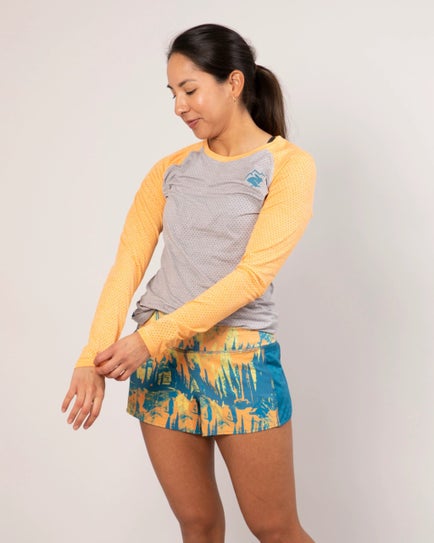 For days where it's kinda chilly, but also kinda warm, or days with big temperature swings (aka Spring) this long sleeve is the perfect in-between layer. The perforations keep you cool when things heat up, while the long sleeve coverage protects from sun and wind. It's a no-fuss layer for longer trail runs when the weather is at that awkward in-between. I've had mine for over a year, and it's still in heavy rotation for my spring trail runs. – ZR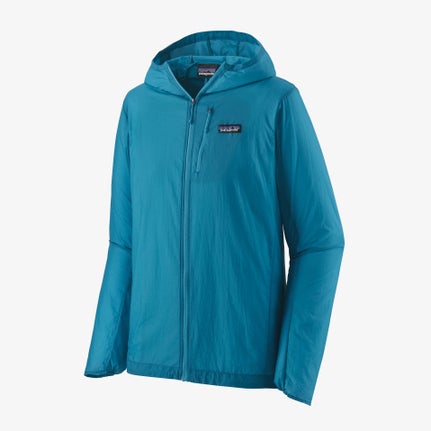 For many, this is an obvious gear win, but just this morning I was zipping up my ratty Houdini for the eight millionth time and was relishing in how this single, 3-ounce ultralight, ultra versatile windbreaker has been with me from the very beginning (I've owned four over my running career). Now made from 100% recycled nylon, the jacket stuffs into its own pocket and turns into the size of a Russet potato, but the wind and rain resistance pound-for-pound is like nothing I've ever found. Plus, the warmth factor is surprisingly high. Without question, it remains my most used, most beloved piece of apparel in the quiver. – Nicholas Triolo, Digital Production Editor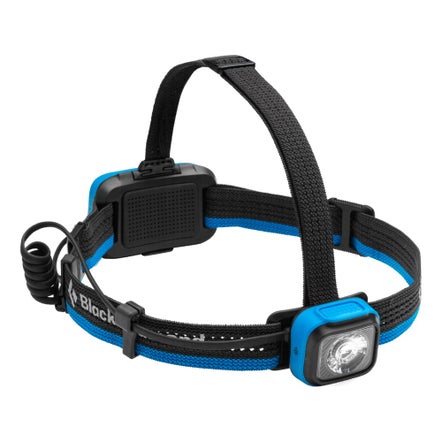 Aren't batteries the worst? Good thing there's a strong fleet of USB rechargeable headlamps on the market. This one I picked up from Black Diamond for multiple reasons. First, I despise disposable batteries. Second, the price was reasonable for the lumen power (275 lumens turns night into day. Black Diamond now offers the Sprinter in 500 lumens.) And third, I wanted a headlamp I could bike commute with, and the Sprinter has a loud red rear light that signals to any traffic behind you. The charge lasts quite a while, too. – NT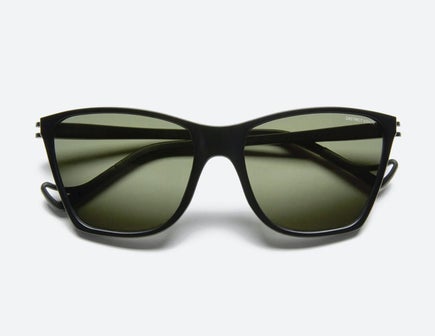 Confession: I first saw Knox Robinson wearing these sunglasses in a feature on the Black Roses NYC Running Club and was like, damn, those are fresh. The cut, the sleek design, the ultralight durability, the hypoallergenic nose tips that keep the glasses on your face. They looked as if RayBans and the Jetsons had a child. Also, I'm a sucker for gear that can coexist on and off the dirt (an early adopter of the Blundstone boot here), something that will look good during training run but also in town. These Japanese-manufactured polarized sunglasses are the nicest glasses I've ever owned (and the priciest, though I did find my pair on closeout somewhere). It's clear: the care that goes into District Vision products is exquisite.  – NT
Reading Material
George Saunders brings his trademark mastery of short form writing and unparalleled ability to dissect what makes a story tick to this newsletter. Each edition includes exercises and deep dives into some of the greatest writing of all time, with open-ended explorations of how to incorporate learning into your own practice, and life. I highly recommend a subscription for anyone who's interested in opening up the hood of good writing to find out what makes it purr. – ZR
Go Set A Watchman by Harper Lee
I've had this book on my shelf for multiple years now since it was first published in 2015 (though actually written before Lee's legendary novel To Kill A Mockingbird). The story picks up years after the events of that book and follows Atticus Finch's daughter Jean Louise (known as Scout in her youth) through a return to her hometown of Macomb, Alabama. It is a poignant story of how our heroes, no matter how untouchable they may seem, are still human and capable of mistakes, prejudice, and harm. It is also a reminder of how difficult and lonely it can be to stick to, and fight for, what is right, even when you feel like you're the only one – a timely reminder in our present world. – RC
Girlhood by Melissa Febos
Reading this book felt like an intellectual exorcism. Part essay, part memoir, and part work of scholarship, Girlhood deconstructs the many lessons handed down to women through culture, and explores them with equal parts intellectual curiosity and sensuality. This book was as challenging as it was vindicating, and I expect to return to it again and again as I continue to unpack how patriarchal narratives have shaped my life and worldview. – ZR
Piranesi by Susanna Clarke
Looking for a serious blast of fiction at its finest (and strangest?) Look no further. Drop into a Byzantine world of endless hallways of mystery and intrigue, and also joy and curiosity and hope for a world that is on our side, animate, and merciful. Highly recommended for all those nonfiction-biased ones out there (putting myself in that category). – NT
I listened to this on audio so that I could multitask, only to realize that this was precisely what the author was suggesting that I not do. Somehow, I missed this book when it first came out, but I cannot recommend it enough. Odell drops into the political, radical act of attention, of not always turning time into units to be optimized, to be squeezed for every drop, but to instead instill in your days plenty of unstructured wonder, scaffolding for a truly creative and rich life. – NT
Now Playing
Dragon New Warm Mountain I Believe in You – Big Thief
I love everything Big Thief does (and they've been doing a lot in the past couple of years!) but this album really hit the spot with bluegrass infused tunes that feature psychedelic meditations on existence over a twangy mouth harp. My favorite track, Spud Infinity, contains an entire universe of contemplation, self-compassion, and earnest potato-based rhymes. – ZR
Keri Harvey is a certified personal trainer and fitness coach, and makes strength training more accessible than anyone I've ever listened to. This podcast covers topics from impostor syndrome in the gym to making modifications to exercise based on experience, injury, or differences in strength. Harvey creates a welcoming space where newcomers and veterans alike can explore personal training, fitness, and strength exercise. Plus, she offers free fitness assessments for athletes who want to learn more! – RC
My first live, in-person concert since the pandemic began to wane (fingers crossed) was seeing Gregory Alan Isakov and Patty Griffith. It made we weep. If Isakov isn't already in your rotation, I believe it should be. And if he is, consider this a reminder of his deeply humble, from the soil sound, a tinge of melancholy but not too dark. I'm always keen to fall in love with the sounds of a farmer/musician, and Isakov might be one of the best out there. – NT
Just Good Stuff
I've long used meditation as a tool to work through depression/anxiety, and the Headspace app has been a long time favorite to help build the habit. Lately, I've been really into their collab with the NBA/WNBA, not just for the great performance oriented meditations, but their self-compassion meditation series has been really helpful for me. I'm a huge fan of having mental-health tools that also speak to my specific needs as an athlete, and I've been recommending this app to everyone who will listen. – ZR
Season 2 of Bridgerton on Netflix
Hey, don't judge. After a long and dreary Montana winter, Bridgerton's springy floral pattern, vivid colors, string quartet covers of Billie Eilish and Ariana Grande, and scandalous regency storyline make for the perfect binge. Pall-mall, anyone? – RC
This is one of the first recipes I've made where the prep time listed (10 minutes) was not only accurate, but potentially too generous. It comes together in a snap, is practically vegan – minus the Guinness – and makes the BEST pre-run breakfast. Frost it or dollop on some whipped cream for a fancy dessert, or leave it nude and eat it in the morning. Easily digestible carbs make it a surprisingly effective run fuel. Did I eat it right before a workout? Yes. Did I proceed to crush that workout? Also yes. I'm not saying there's a connection, but I'm also not saying there's not a connection…. – RC
What more do you want than an accessible cookbook that's divided by food that's in season, written by one of the finest chefs working in America? I've begun accumulating cookbooks as I age, and this book is the most-used. (Also the most stained in olive oil fingerprints.) For healthful yet rich recipes that span the culinary spectrum, but that center seasonality and whole foods, Joshua McFadden's Six Seasons is one of the best that I know. As a trail runner and a food lover, this a great resource for recipes that wow, but that don't take all day. – NT
Single-Leg Glute Bridges
This is your courtesy reminder to do your strength and mobility work today! SL glute bridges are a humbling exercise: they're surprisingly difficult, effective on a multitude of muscles and always do me the service of pointing out which side of my body is weaker. They've helped me stay balanced and strong through injury recoveries, and I'm confident they make me better at sending both mountainous uphills and the thrilling descents that come with them. – RC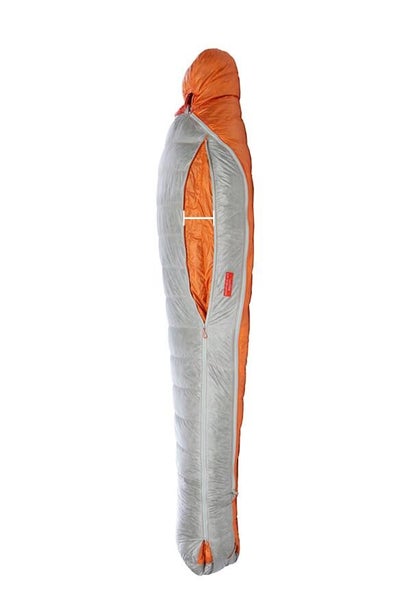 After a million years of using the same ultralight sleeping bag, the duct tape ratio was just too much to bear, so I caved and got a new sleeping bag. The Big Agnes Torchlight UL 20 clocks in at just over 2lbs. (on the north end of ultralight) but is incredibly comfortable and can pack into the size of a grapefruit. I'm still not fully convinced about their multiple zippers for accommodating different sleeping styles (zippers = weight), but so far, it's extremely high-performing. – NT
This twitter account is exactly what it sounds like: good writing about running. – ZR
At Trail Runner, we have a policy of showing no preference based on brand in our gear testing. We are not compensated by brands for testing or consideration, and we do not guarantee inclusion of a product in our coverage. Our testers live in the Rocky Mountain west and are both recreational and competitive runners. This list includes gear that we receive from brands for testing as well as our own personal favorites from decades of running.