Kilian Jornet of His New Vert Record: "I Don't Know Why I'm Doing It"
Heading out the door? Read this article on the new Outside+ app available now on iOS devices for members! Download the app.
On Friday, February 8th, Kilian Jornet usurped the record for the most vertical feet (or in his case, meters) gained in 24 hours. Uphilling on skis at Tusten Ski Resort in Norway. Averaging 3,208 feet per hour, Jornet skinned up and skied down 51 times to achieve 77,000 feet of vertical in 24 hours.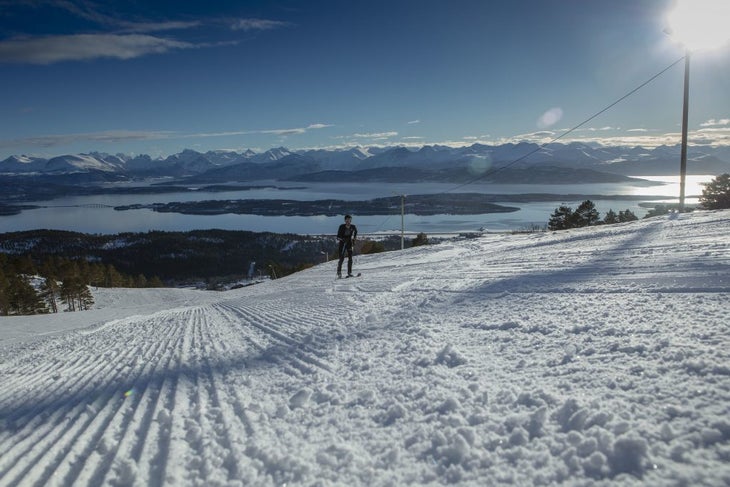 "During the first 12 hours I felt great," said Jornet. "There were four hours which were a little harder but I kept my spirits up. I've also had so many people coming to join me and keep me motivated. In the final four hours I was feeling strong again."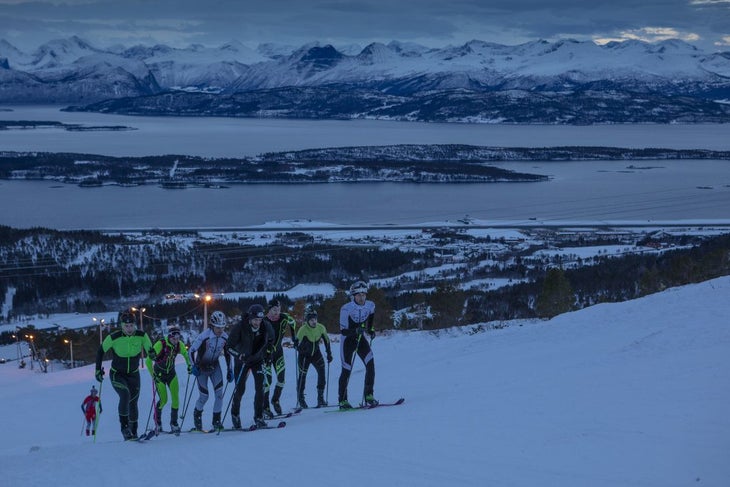 The previous record, 68,697 feet, was held by Norwegian Lars Erik Skjervheim, set in May of 2018. Prior to that, Mike Foote set the record with 61,200 feet in 24 hours. Check out Kilian's Strava record here. You'll notice a discrepancy in vertical gain, about which he explains on his blog, "There it shows 23,112 m and 195.72 km; using detailed topography and GPS elevation in a single loop, it comes to 23,486 m and 200.4 km."
To put this in perspective, this is the same as:
Climbing Mount Everest 2.6 times from sea level. In one day.
Climbing to the top of the Empire State Building almost 53 times. In one day.
Climbing the world's tallest building (Burj Khalifa, 2,717 feet) a little over 23 times. In one day.
Climbing 6,416 flights of stairs (a "flight" is generally 12 feet). In one day.
Stacking 9,277 average-height Sprinter vans on top of each other, then climbing to the top. In one day.