Mental Health Is Health. Let's Treat It.
There is staggering variation in how each of us can experience the world inside of our own heads. Mental health treatment can vary from non-clinical practices to talk therapy to medication and so much more—and no treatment should have any stigma. You are enough and you are loved, as you are, always.
Heading out the door? Read this article on the new Outside+ app available now on iOS devices for members! Download the app.
My mom Leslie is the best person in the world. I am not biased, I promise. There are probably a few dozen people reading this article who agree, plus at least one dog who is currently sitting at my feet as I type, wagging her tail to signify her strong endorsement. Addie is a grizzled veteran of the dog profession at 9.5 years old. But when we say my Mom's nickname, "Mimi Manatee," she starts running back and forth in the house, squealing, sometimes peeing a little.
Some examples: I started writing a blog in 2006, full of the type of 18-year-old wisdom that is questionable at best and cancellable at worst. Mom read every post over the years, thousands of them in total. She must have set an alert on her computer for each time a new post published, which given her proficiency with technology, might qualify as a miracle that could justify sainthood. And every time, she'd text back: "You're my favorite writer."
Those blogs led to an opportunity to write for Trail Runner in 2014, which helped lead to coaching as a profession, which led to writing a book with my co-coach and wife Megan, a podcast, and the whole life I'm living now. And that's all because of her texts, 5 to 10 minutes after I hit publish and made myself vulnerable to the world. "You're my favorite writer" is the only reason I kept writing.
I have strong evidence that Mom is that person for many people (and likely a few dogs too). When I was in high school, she was a teacher whose name echoed down the halls. I remember standing in front of a trophy case displaying "Teacher Of The Year" with her face on it, when someone came up to me and said "You're Mrs. Roche's son?" They followed up with the common refrain I heard over the years. "She changed my life."
So yes, I think Mom has a strong argument for World's Best Person. I could imagine going to the pearly gates, where there is a plaque with her face on it, and Saint Peter asking me "You're Mrs. Roche's son? Also, explain your internet search history please." And all those Mom memories … all that beauty, kindness, empathy … sit alongside another memory. I don't remember how old I was—it must have been elementary school, maybe—but I remember everything about the room, and about wanting to run and hide.
"I wish you had never been born."
RELATED: Running Isn't Therapy
It's weird what sticks in your head. I can't remember many of my teachers' names. Heck, I can barely recall college, and not for cool reasons. But that one comment rusted onto my skull like an old piece of bubblegum. I remember spending years trying to read her emotional state, determining how the day would go. Even then, even when things must have been so hard inside of her head, she could shine with the luminosity of the brightest star. And snap! It would go supernova, and I'd want to run and hide.
Mom was living with depression.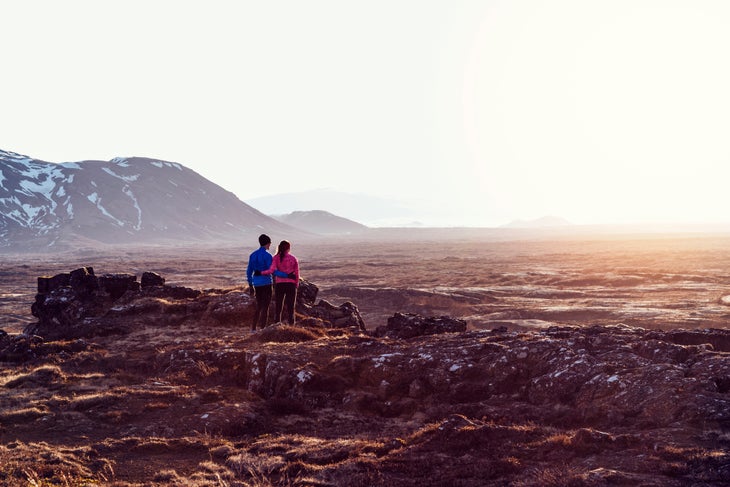 It ran in her family, I'd later learn. I'm sure that means there's a spark of it in me, too. All I knew at the time was that things could get weird very quickly. To my little-kid logic, it was my fault—a therapist later told me that it might be why I have strong empathy, a desire to make people happy… a concern that I will mess everything up. To my mom, it must have felt like the darkest cloud. A weighted blanket, as comedian Neal Brennan says. The black dog, like Winston Churchill described it. This supernova that at its worst collapses into a black hole, with nothing able to escape the event horizon.
Mom started Effexor.
Effexor is the brand name for Venlafaxine, an antidepressant that increases the amount of serotonin and norepinephrine in the brain. You know those soda commercials, where it's a hot, sweaty day, and the actor takes a big gulp and says "Ahhhhhh!" That's how I imagine her brain felt on Effexor. Or maybe it was more like one of those old Herbal Essences commercials. All I know is that it worked. 
RELATED: How One Trail Runner's Journey Made Space For Mental Health In The Endurance Community
She was always the best person in the world. That little pill just helped her light shine past the gravitational pull of clinical depression.
I am drawing out this story because I think that it's the most important thing that happened to me as a running coach. When I was 12 or 13, and I sensed the black dog sulking into the room, I learned to ask, "Mom, did you take your Effexor today?" She'd thank me and tell me that I was the best son ever, even if she'd already taken the pill. Antidepressants didn't change her, they just made her fully embody herself, and all of the emotions that go into being human.
That question I asked evolved over the decades. Now, as a running coach, it's straight to the point: "How is your mental health doing?" Or when just starting with an athlete, it's a bit more general to break the ice on the topic: "Is there anything else a coach/friend should know? Nothing is off-limits, and all is confidential. Any demons?"
And what I have seen over the years … what I think every coach sees, every teacher sees, certainly every therapist, doctor, and dietician sees—is that the brain is freaking complicated. Those brain chemicals are all subject to genetics, experiences, and environment, interacting with thousands of other variables, some of which we can measure, most of which we can't. It all gets integrated into a simple question with an impossibly convoluted answer: How am I doing?
What happens next can be heartbreaking. Mental health can feel like this big amorphous blob of uncertainty, and some people are trained to respond with a nicety: "Fine." But that's not the heartbreaking part—athletes don't need to tell me shit if they don't want to, I have no more clinical training than Addie dog. What's crushing when glimpsing into the journeys of some amazing people is when they apply that same nicety to their own internal thoughts, or with loved ones who are there to help. "It's fine."
Whatever.
I am fine. This is fine.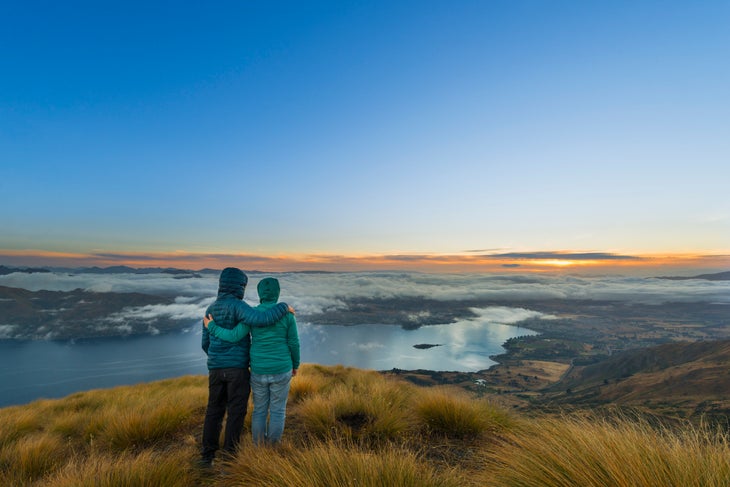 Meanwhile, they're like the dog in the meme, with the house on fire around them. I see so many people shy away from treating their mental health like they would physical health, and I think the problem is that it's all happening beyond the reach of an MRI or a blood test. It's an amorphous blob of very real chemical and physical interactions, but because it's amorphous, it's easier to ignore. It's easier to "suck it up" or "get tough" or whatever other catch phrase we might scream into the mirror after we finish crying. A compound fracture involves a trip to the doctor, but all too often, the equivalent in the brain has athletes thinking "I can just run and maybe this will get better on its own."
A couple years ago, Trail Runner Editor-in-Chief Zoe Rom wrote an amazing article, Running Isn't Therapy. The essential thesis was that while running can be a tool in a mental health toolkit, it's just one corner of an extensive array of options, all of which are sometimes necessary in different combinations. In other words, running might help address the equivalent of a hangnail or a headache, and it might even help with really painful things. But you probably shouldn't use running as the primary treatment approach for a compound fracture. The article was beautifully written, and for anyone that has ever talked openly with a diverse cross-section of people, it was 100% correct and important.
Then I read the comments. Oh, those comments. This was back when Trail Runner had a full comment section, which was usually delightful (that checks out, because you all are awesome). But sometimes, an article would transcend our little community of love and trust. The result was the internet equivalent of the public bathroom stall, with messages scratched out in brown ink. Please let that be ink.
RELATED: Antidepressant Medications and Athletic Performance
Next to comments saying that the article changed their perspectives and lives for the better were some… let's call them critiques. Most of those critiques had this general framework: My mental health only needs running (or equivalent pursuits) for treatment, so screw this article, and may God have mercy on your putrid magazine. Those comments missed the point of the article, and that this magazine is magnificent. It's not that everyone needs mental health treatment in all contexts (though I'd argue that therapy is pretty damn great for everyone), it's that different things work for everyone, and we should embrace a culture where people don't feel like they have to think themselves out of a box. You can't think yourself—or run yourself—past the event horizon of a black hole.
It would be bonkers if the same logic was applied to physical health as mental health. Imagine our old compound fracture friend, walking around with a bone sticking out, only to have someone say to them: "My problem worked out just fine without treatment." My Mom's journey was such a blessing to me, because it helped me realize that even if I cannot directly analogize my mental health experience to someone else's, that doesn't devalue either of our experiences.
Mental health issues are freaking hard. Maybe you've had them in especially tough ways—clinical depression, anxiety attacks, post-traumatic stress disorder, any other number of diagnoses that are shared by many millions. In running, it might manifest into eating disorders, extremely difficult afflictions that cannot be solved by "just eating more," but require a multi-pronged psychological and behavior-focused approach. Maybe it's alcoholism or another addiction. No matter what you are feeling, I promise that it is shared by so many more people than you might think, and for them, running is rarely going to be a lifelong, standalone therapy. In some cases, running might even make things worse.
Maybe your mental health issues are a bit less spicy. I have a solid dose of background anxiety, worse-case-scenarioing literally everything from taxes (I'm going to jail) to coaching (I messed up and ruined someone's season by giving them 2 extra hill strides). Running helps me, I think, but it's not everything.
Maybe you have no mental health concerns at all. That's great, though be aware that things could change, and try not to map your experiences onto those of others—it's not a choice, even if your personal brain chemistry might make it feel like a choice to you.
Wherever you stand, you are loved and you are enough, just the way you are. So many people that I see go through this stuff think that their affliction is their fault, but that is not the way it works. Mental health is health, and we all have different health journeys. The purpose of this article was to drag you through a lot of exposition to hopefully help just one person seek out the health treatment that can improve their life.
Is that you? If it is, heck yes, it's so damn cool to take ownership of your health! I'd guess that 15 to 25% of the athletes I coach (including many top pros) are on antidepressants or other mental health medication of some type (which have no negative effect on athletic performance), 50 to 60% talk to a therapist, sports psychologist, or other mental health professional, many others go to AA or have similar support systems, and plenty have had inpatient mental health treatment. 
Sometimes, taking that first step to get treatment coincides with their athletic breakthrough too. It turns out that it can be hard to run fast when carrying around a weighted blanket. You never have to go through life alone—talk to friends and family (they'll be pumped I bet!), contact a therapist, doctor, and/or other health professional, and get this mental health party started.
RELATED: Mental Health Used to be Taboo in Sports. These Researchers are Changing That.
And remember this: you can be the best person in the world and still have mental health issues. When I say that you are loved and you are enough just the way you are, I mean JUST THE WAY YOU ARE. My anxiety is likely tied to my empathy. Your stress may be connected to your intelligence. Whatever you are going through is probably in some way the flip side of a badass boss coin that you should be proud of, even if it's just the flip side of being a human that has to deal with this wild experience called sentience, even as you try to understand it more and get the health treatment you need.
Here's one thing I know for sure. My Mom's depression is likely connected to the same depth of feelings that made her able to change so many lives. That mix of feelings and brain chemistry made her the best teacher, the best person, and the best Mom.
She just turned 71, and for the last 15 years she has read at least an article a week, often on topics she doesn't really care about. I know for a fact that she has a publication alert for Trail Runner Magazine and gets the Tuesday newsletter, so I'm not going to send this one to her in advance.
However, I know what she'll text on Tuesday morning, sometime between 9:05 and 9:10 AM.
"You're my favorite writer."
Thank you, Mom. I love you.
David Roche partners with runners of all abilities through his coaching service, Some Work, All Play. With Megan Roche, M.D., he hosts the Some Work, All Play podcast on running (and other things), and they wrote a book called The Happy Runner.