Tips From Lifelong Trail Runners on Longevity
Advice from aging athletes on motivation, training, and what it takes to stay in the game.
Heading out the door? Read this article on the new Outside+ app available now on iOS devices for members! Download the app.
Running far into your golden years requires perseverance and smarts. Injury prevention proves key to this longevity. As the number of aging runners continues to expand, their lifelong enjoyment of competition and fitness is empirical evidence of what's effective.
These athletes offer noteworthy insights into maintaining endurance performance. We caught up with a few trailblazers to glean wisdom into what keeps them moving after all of these years.  
Want Trail Runner delivered directly to your inbox? Sign up for our newsletter here.
Staying Healthy for a Life on the Trail
Nancy Hobbs, 62, of Colorado Springs, Colorado, is the founder of the American Trail Running Association and chairperson of the USA Track and Field's Mountain, Ultra, and Trail Running Council. She also serves as the secretary of the World Mountain Running Association.
"Running is part of my life and hopefully always will be," said Hobbs. "It isn't hard to find motivation when you are doing something you love, and I certainly love to run." 
A year ago, this was called into question for Hobbs after a diagnosis of spondylolisthesis, severe spinal stenosis, and bilateral synovial cysts (excessive wear on the cartilage and bones, nerve pressure, and fluid-filled sacs between the joints).
After these diagnoses, Hobbs was told by several surgeons that her running days were behind her. "From being told that I would never run again to coming back and winning a bronze medal at the World Masters Mountain Running Championships two months ago shows that anything is possible," said Hobbs.
As Hobbs has aged, cross-training and moderation now play significant roles in her day. She points to stretching, core work, rolling, swimming, and biking as pillars of her health. 
"I no longer overdo my activity level. I can still work out daily, but mix in various disciplines (i.e., biking, pool time, waking, stretching)," said Hobbs.
She's cognizant of preventative care, too, with weekly massages as bodywork. "Since my goal is to keep running well into the future, I pay attention to any tweaks and niggles, addressing them quickly."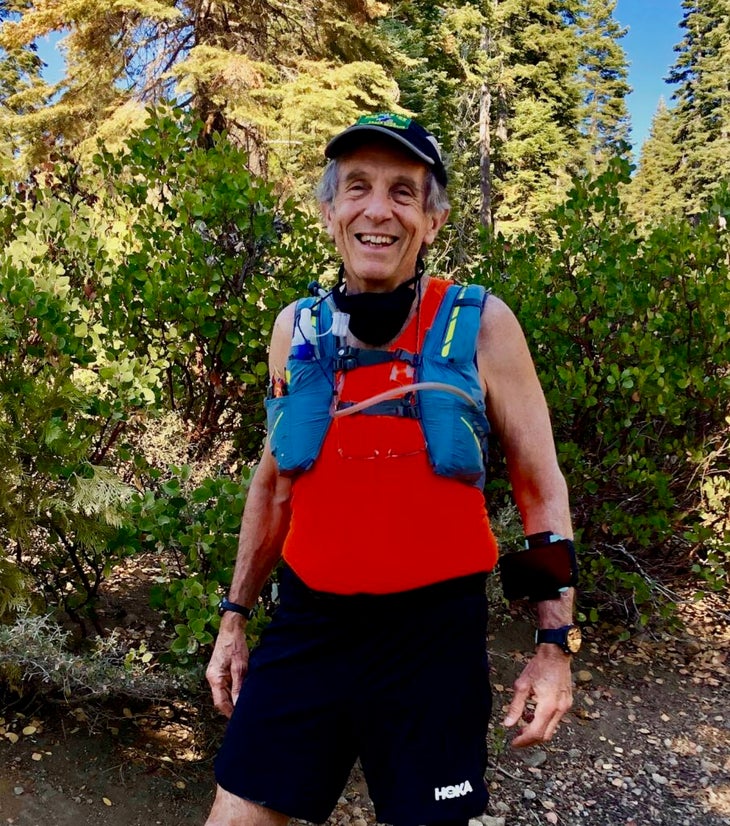 Cross Train and Inputs for Longevity
Eric Spector, 75, of Greenbrae, California, is an accomplished ultramarathoner. He didn't run his first 100 miler until the age of 71. In 2021, Eric held the distinction of being the second-oldest runner at the Western States 100. 
Spector utilizes weighted workouts and core exercises. Core body strength is necessary for proper body mechanics and prevention from pulls, strains, or falls. "Without core strength, body mechanics fall apart, and injury from pulls, rips, and falls inevitably will follow," said Spector. Given the prolonged recovery time associated with increased age, avoiding injury should be a prime mindset.
"You can't just run, especially as you age – and if you hope to do so for decades ahead," said Spector. "Distance running means taking water, food, and gear with you, which means weight – and whether on your waist, back, or in your hands, the more you carry weight-wise, the greater the need for upper body and back fitness." 
Proper nutrition and fuel are essential to keep the engine humming, which Spector routinely discusses on Twitter. "Inputs matter. Nutritious, mostly unprocessed foods," said Spector.  "A balance in fats, proteins, roughage, and carbs is needed, as is sufficient liquid drank every day. Figure out what you need daily to maintain your health, and avoid excesses, including lots of sugars and too many carbohydrates." 
"But when running, fuel smart with adequate water and external carbohydrates, ideally in a 2:1 ratio of maltodextrin to fructose," Spector explained. "Post-run recovery drinks contain key amino acids to help restore your muscles – but they need to be taken no more than 20 minutes after for maximum benefit."
All this is to produce consistency and enjoyment on the trails. "I primarily run on scenic trails or pathways, with nature's beauty and wildlife surrounding me, including sunrises and sunsets," said Spector. "It's the best 'medicine' one can find, combining staying fit and healthy with being outdoors." 
He also encourages others not to be wed to the data, but to enjoy the miles as they pass. "Distance and pace are secondary," said Spector. "Just get out as often as you can while attentively avoiding injury."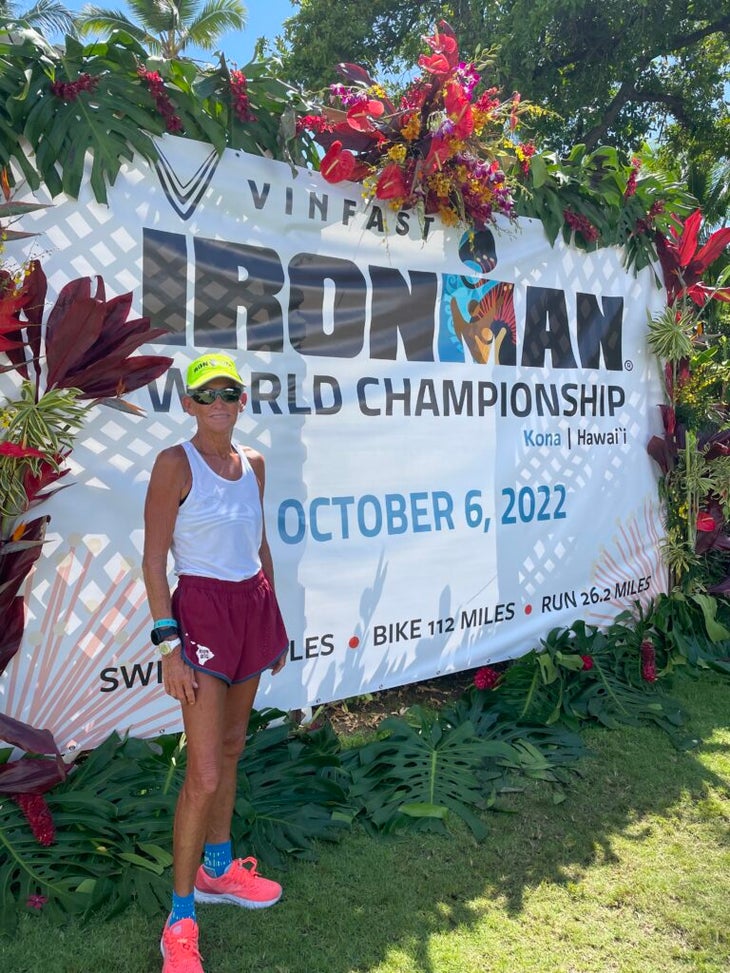 How to Stay Motivated and Keep Moving 
Pam Reed, 61, of Scottsdale, Arizona, is an elite athlete with a career spanning three decades. Reed holds world records in the 24- and 48-hour races, has over 100 finishes in the 100-mile distance, and was recently inducted into the American Hall of Fame of Ultra Running. She recently completed her 65th Ironman, finishing in 4th place in her age group and qualifying for Kona 2023.
On May 8th, Reed's life unexpectedly shifted. After a spectator walked out in front of her bike at 23 mph at Ironman St. George, she crashed and suffered a broken femur and hip. Since then, she has been determined to return her body to where it was.
"I was able to finish the Kona Hawaii Ironman in October, and then I did the Javelina 100K," Reed explained. "I am slower than usual, but I am getting better every day. I am a racer, and that is also where I get my motivation."
For Reed, finding motivation has never been much of an issue. Knowing how she'll feel after the run helps move her out of bed on cold mornings. "I am a really early riser, and I run every morning," said Reed. "It wakes me up, and then I get to do all of the rest."
Reed's daily routine is to run between four to six miles in the morning, followed by hot yoga or swimming. She follows this with a run or bike for an hour in the afternoon and another hot yoga session. These movements are supported with preventative measures such as acupuncture, massage, rolling, and chiropractic care.
For these lifelong athletes, recovery and injury prevention are essential to their ability to continue their daily movements. It's important to listen to your body and be mindful of niggles to halt their progression to more time-consuming injuries.