Your Complete Guide To The 2022 Leadville 100
This year's Life Time Leadville Trail 100 Run presented by La Sportiva is turning out to be one of the fastest fields ever. Here's what you need to know about this historic race.
Heading out the door? Read this article on the new Outside+ app available now on iOS devices for members! Download the app.
If you were to find yourself in conversation with a stranger at the local coffee shop, chances are, if they've heard of 100-mile races, they would say something like: 
"Oh, you mean like that Leadville race? Yeah, that's crazy." 
Started in 1983, the lore of the Leadville 100 runs as deep as any 100-mile footrace in the world, and it is included among the five-race pantheon of the ultrarunning's Grand Slam, alongside Western States, Vermont 100, Old Dominion 100, and Wasatch 100. This year might be the most competitive Leadville yet, with several past winners toeing the line and four runners who have previously run sub-17 hour 100s. 
Two hours west and south of Denver, Colorado, Leadville is a town of 2,731 people, located on the ancestral lands of the Ute people, whose livelihood and foodways were forcibly disrupted with the arrival of the westward European settlers in the early 1800s. Established in 1878 as a placer gold and silver mining outpost, the town rests at the headwaters of the Arkansas River at 10,152 feet, making it the highest elevation of any city in the United States – the perfect location for a premier high-elevation ultramarathon.
Today, the Life Time Leadville Trail 100 Run presented by La Sportiva boasts a menu of over a dozen running  and mountain biking events across a variety of distances and locations. But the Leadville 100 remains its crown jewel, the original event established in 1983, and on August 20, 2022, participants will start their journey.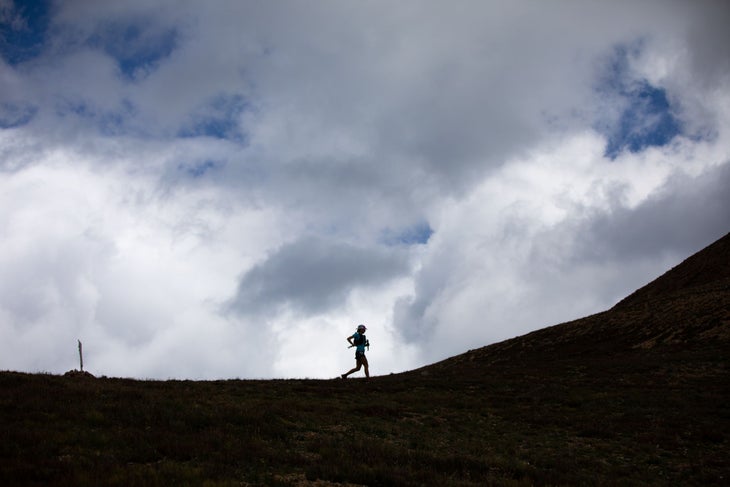 Course Description
The Leadville 100, or "Race Across the Sky," is one of the oldest 100-mile foot races in the world. A race with no shortage of lore – think Matt Carpenter, Ann Trayson, the Tarahumara, Anton Krupicka's breakout race (he had back-to-back victories in 2006 and 2007) – the course is one large out-and-back. 
With a low point of 9,200 feet and a high point, Hope Pass, at 12,600 feet, the Leadville 100 has a total elevation gain of 15,744 vertical feet, offering a true test of multiple skills: high elevation performance, steep mountain ascents and descents, and long, punishing flat(ish) sections to open it up should your quads be up to the task. 
RELATED: Anton Krupicka Returns To Leadville
How to Prepare for Leadville: Run More Roads and Arrive Early 
Bend, Oregon's Ian Sharman is one of the highest-performing finishers of the Leadville 100, and will be arriving in Leadville for his seventh appearance this year. For Sharman, its high elevation isn't so much a challenge as it is an opportunity to slow down and connect with the course. 
"The high altitude means a longer trip is essential for acclimatization," says Sharman. "That gives me a chance to hike in various parts of Colorado for training and adaptation in a fairly relaxed way, plus catching up with friends." 
A four-time Leadville champion, Sharman likes the repeat visits to chart his growth. 
"I'm very motivated by learning and improving, so repeating the same races and aiming to see small gains is fun and worthwhile. It also helps me learn as a coach by experimenting on myself."
For a first-time Leadville runner, Sharman offers two main recommendations: "Show up at least a week early to adjust to the high elevation, and incorporate some road running into your training. There's a lot of flat running, so marathon fitness actually makes a lot of difference."
When asked about the psychological challenges of a 100-mile out-and-back course, Sharman advises a very comfortable first half. 
"I try to avoid thinking about position or time in the first half, until both Hope Pass climbs are out the way and the runners are back at Twin Lakes (Mile 62)," he says. "A lot can go wrong in that final section. I've seen many fast runners blow up then lose a lot of time. The race isn't over until the finish line, so no matter where I am in the field, there's always a chance to improve and move up, so I tell myself to avoid panicking if things aren't quite going to plan. Then, if I'm near the front, it's game on."
In the end, it's all about keeping your motivation sincere. "No matter what race you pick, make sure it's genuinely exciting to you, that you really care about it," Sharman says. "When things get tough and there are a lot of miles left, motivation will come from intrinsically caring about the race, especially your willingness to push to the best of your ability."
Clare Gallagher: "It Feels Like Going Home"
For Clare Gallagher, local Coloradan and 2016 Leadville champion, this was the race that really shot her ultrarunning career into the stratosphere. "It feels like going home in a way," she says.
"I think I had a lot of luck on my side [in 2016], as well as a lot of naivete. It's a little intimidating going back, knowing how amazing of a day I had in 2016. But I didn't know anything then! That's not to say I know anything now, but I'm excited to go back with a bit more experience and confidence – and some fitness too."
Gallagher has traveled to race in some of the most dramatic and steep terrain on the planet, and yet, when asked why she's returning to Leadville, just a few hours from her home in Boulder, the answer is simple. 
"It's great to just drive a couple hours and boom, you're there. Especially with the evolution and globalization of trail running, it's important for me to have a couple years where I'm not traveling that far to races. Sure, I like to go to the Alps or the Dolomites, but there are some of the most spectacular mountains on earth, right in my backyard."
RELATED: Clare Gallagher Runs On Hard Work, Smiles, And Candy
As the runner capacity for this race has increased due to the addition of other races in the Leadville series, it's critical that we act as land stewards in our approach to these races. 
"Leadville has become one of the more populous hundreds in the country, so for runners and crew, remember to pack it in, pack it out, and leave no trace," says Gallagher. "These are fragile alpine ecosystems. Be super considerate of locals. Be generous patrons of the local businesses. Be responsible guests in this landscape because it's a total privilege to run there."  
Anton Krupicka: "Run Those First 40 Miles As Awkwardly Slow As You Can."
Two-time Leadville 100 winner and last year's third-place finisher Anton Krupicka had originally planned to race this year but has announced that he will not be toeing the Leadville line in 2022.
"I'm disappointed to not be racing, but I still look forward to many more starts and hopefully finishes at Leadville," says Krupicka. "It's a special community event that I really appreciate." The mountains and forests of Leadville's upper Arkansas River Valley and Sawatch Range have played a pivotal role in Krupicka's life and ultrarunning career.
Despite not competing this year, Krupicka remains steadfast that the best way to have a good Leadville race is to tone it down early. "Run those first 40 miles as awkwardly slow as you can," says Krupicka. "There will always be plenty of time to pick it up later on if you're feeling good!"
After those first 40 miles, Anton Krupicka finds inspiration in the turnaround, with Leadville's out-and-back course. "It allows everyone to see everybody else in the race after everybody has already run a long way and is fully in the thick of the 100-mile experience," says Krupicka. "The energy boost from seeing the entire field during the middle of the race can't be understated. Use it to your advantage!"
The race directors with Life Time—owners and producers of the Leadville Race Series—are particularly excited about this year's "Race Across the Sky," as they're taking increased measures of responsibility to honor and celebrate the local community.
"Athletes, crews, and spectators will experience the unveiling of a new park and shuttle system which will reduce congestion in downtown Leadville, and we're continuing sustainability measures with attention on zero waste," shared the race directors. "Thirty runners will be participating as Life Time Foundation charity athletes, having fundraised toward a goal of $175,000 which will be put directly back into the community through partnership with the Lake County School District and deserving local organizations."
Runners to Watch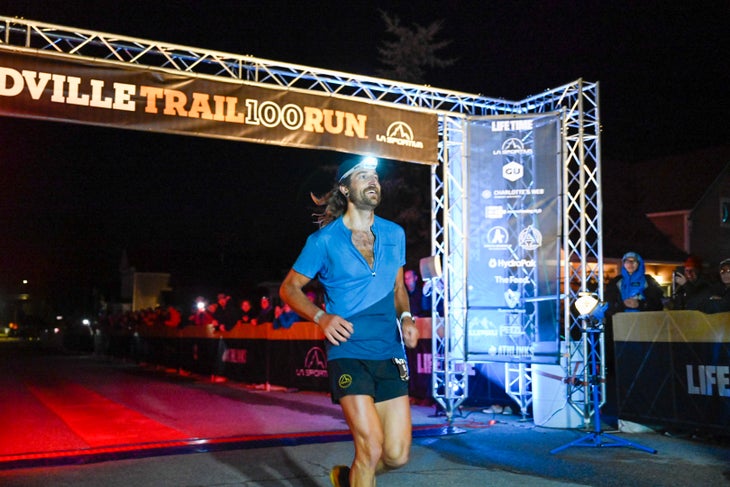 Men's Field:
Adrian MacDonald 

Matt Flaherty 

Ryan Kaiser

Ian Sharman

Harvey Lewis 

Tyler Andrews 
Women's Field: 
Addie Bracy

Devon Yanko

Clare Gallagher

Lindsey Herman

Katie Arnold
Other Essentials
When: August 20, 2022 – 4 a.m. MT start time. 

How to Watch: Follow along on Instagram and Twitter for updates as the race unfolds.

More Info:

Check out the Leadville Race Series