Going the Distance with Hillary Gerardi
We tapped the Black Diamond mountain athlete for her long-distance expertise
It takes practice—and countless mistakes—to fine tune ultrarunning strategies, so we tapped one of the strongest women in the sport for her secrets. Hillary Gerardi was part of the first female team to complete the 160km Haute Route in one go. This year, she tackled—and won, both the infamously rugged 90k du Mont Blanc, as well as Grigne Skymarathon and several double vertical kilometer races. Here she shares her best advice on running longer distances and tackling bigger objectives.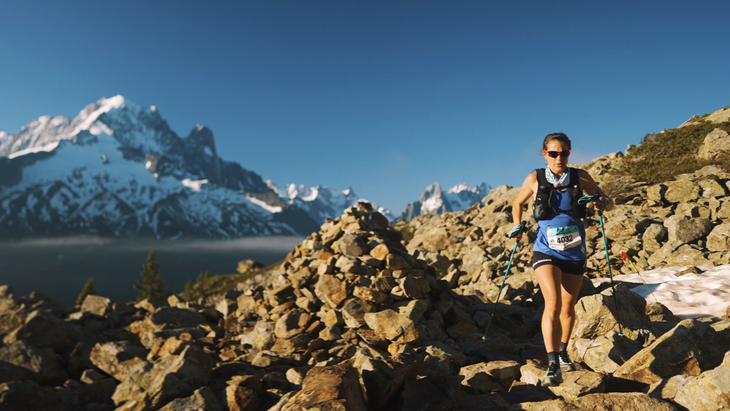 Train for the Terrain
When Gerardi moved to France in 2010 she wasn't really a runner, but she quickly got into the sport and experimented with distances both short and long. In Chamonix, where she is based, many of the trails are steep, so training there is less about mileage and more about spending time on your feet, tackling vert, and practicing moving over rugged terrain. That's perfect for Gerardi because that mimics the terrain of most of her races. 
"If your race has five big climbs, then instead of focusing on the specific amount of vert, try and do five big climbs," she says. Gerardi is also a fan of training your body to run tired. "Doing two longer days in a row teaches your body resilience, so two four to six hour days are better than one ten hour day." Point being: do race or objective-specific training. If you're running a mountain race, then running only on flat sidewalks will leave you unprepared. 
Ride the Waves
Running for a full day—or even longer—is more than just physically difficult, it can be challenging mentally, but  you can train your emotional muscles too. "Physical preparation is part of it, but a lot of it is in your head," she says. "You have to convince yourself for a long time that what you're doing is a good idea. You have to be like, 'Okay, I feel like crap, that's cool, I'm just going to keep going.' The lows can last a really long time."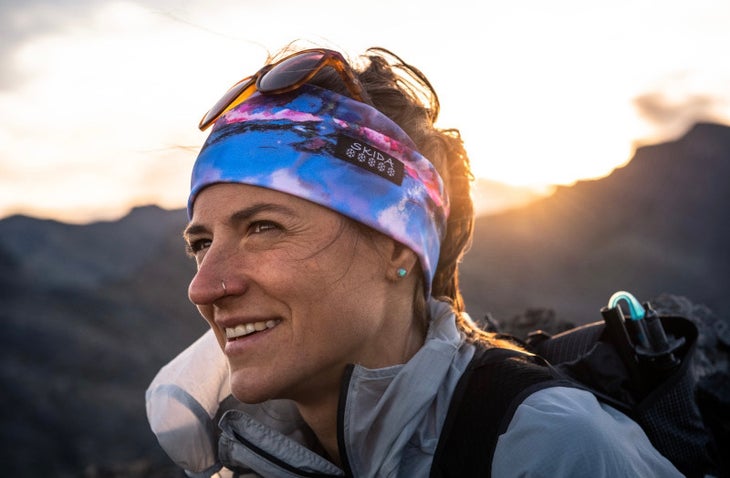 Expect these waves to come, the high highs and the low lows, and don't be surprised when they don't pass as quickly as you'd like. Work on staying calm and pushing through each phase during training, and remember it's all part of the experience, having the mental fortitude is crucial to success. 
Finding a mantra can be a good strategy to staying focused in the moment. "When it really hurts my personal mantra is: 'I'm doing this for fun. I'm here because I choose to be. I love this.'  Sometimes it's a hard sell, but it almost always boosts my spirits." In order to maintain perspective, which is key to perseverance in long distances, Gerardi likes to think about how cool it is that her body can carry her up and over mountains all day. 
Learn How to Eat
During a shorter race you can get away with not nailing your nutrition, or not eating enough, but that's a recipe for a bonk or GI-distress in a longer-distance push. Gerardi has figured out the importance of having a strategy, knowing to eat before she's hungry and drink before she's thirsty. 
"In sky races I'm usually breathing so hard I can't chew, so I do mostly gels. But you need to have tested multiple types of food, and you need to know that after six hours gels might gross you out!"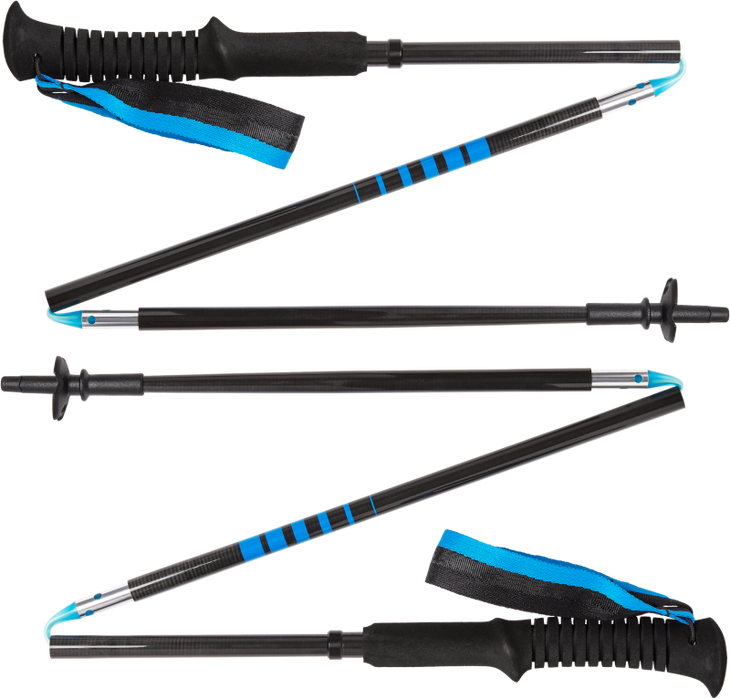 Poor fueling can tank an effort, no matter how good your training has been. On her first 120k race, Gerardi set an alarm on her watch to go off every 15 or 30 minutes reminding her to eat and drink. She likes to prioritize real food over bars, blocks and gels.  One of her favorites is sweet potato mash but we've heard other runners swear by pizza, or even sushi (questionable). 
Bring the Right Gear
Gerardi loves using poles—anytime she encounters a 2,000-foot climb she's getting out the poles. "The [Black Diamond] Distance Carbon Z Poles are a total go-to. I know that people sometimes break their poles, but I still have my first pair from 12 years ago," she says. Her recommendation is to learn to use the straps; they allow you to pull down hard without having to grip tightly.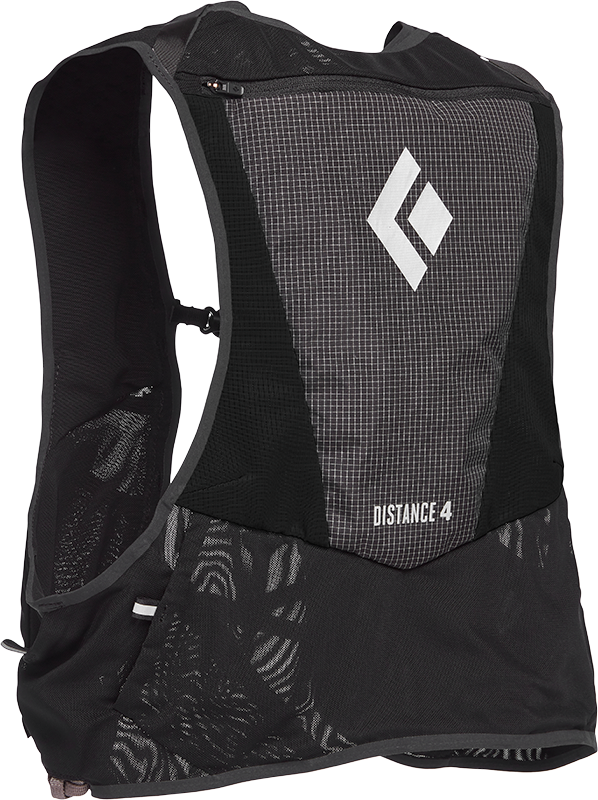 During races Gerardi uses the Black Diamond Distance 4 Vest. It's just big enough to stow her kit, but not too big that it slows her down (she also thinks it has one of the coolest pole attachment systems out there). What's in her kit? The Black Diamond Distance Wind Shell always has a place to offer added protection from unpredictable weather, and the Black Diamond Sprint 225 is her headlamp of choice when she's out past dark. Her other mandatory carries are a watch, sunscreen, and a hat or visor. "If you're squinting, that takes energy. And wearing sunscreen or a sun shirt helps protect your skin. When you're taking on long distances, especially above treeline or at elevation, you're out there and exposed for a long time."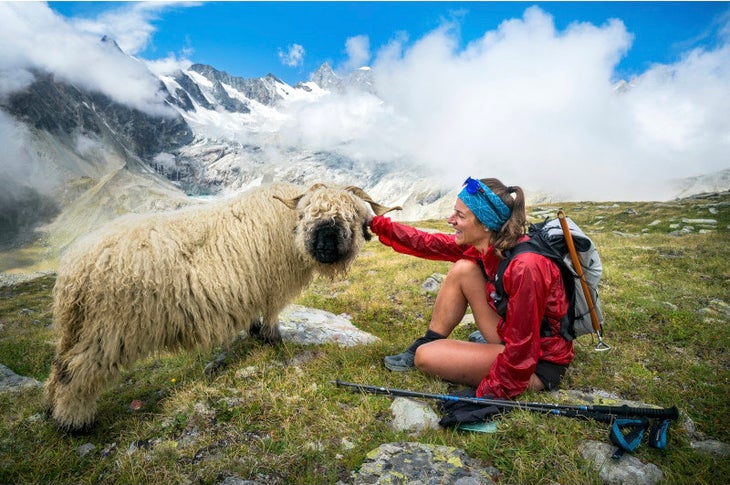 Don't Forget to Rest
Some people may associate rest with being lazy, but the opposite is true. Long distance running and training is taxing on both your body and your mind, and it requires adequate recovery. "One of the most important things to keep in mind is that rest is training," she says. "When you're having a rest day, don't feel guilty! Instead, you should be thinking, 'I'm training today, this is part of my training."