In Defense Of The Kilians
Heading out the door? Read this article on the new Outside+ app available now on iOS devices for members! Download the app.
A week ago last Friday, I sat transfixed in front of my laptop watching the world's greatest trail runner tick off laps around a track in Mådalen, Norway. Kilian Jornet, 33, was attempting to break a stout 23-year-old world record for the farthest distance run in 24 hours. The record was set by Greek runner Yiannis Kouros in Adelaide, Australia, on October 4, 1997. Kouros's distance of 303.3 kilometers, or 188.68 miles, would mean that Jornet would have to run 756 laps on the 400-meter track, averaging a remarkable 4:45 per kilometer.
The goal immediately captured my imagination, which, when I reflected on it, was odd. Running on a track is the antithesis of everything I love about trail running. It's a created, manufactured environment, far from nature, with all the challenges and vagaries of the natural world shunted aside.
RELATED:These Eight Trail Runners Are Changing The Game
Here's why it intrigued me. Jornet was trying something well outside of his comfort zone, and doing it under the bright lights of live streaming from his sponsor, Salomon. There is no one better than Jornet when it comes to fast technical mountain running. But on a track? The jury's out.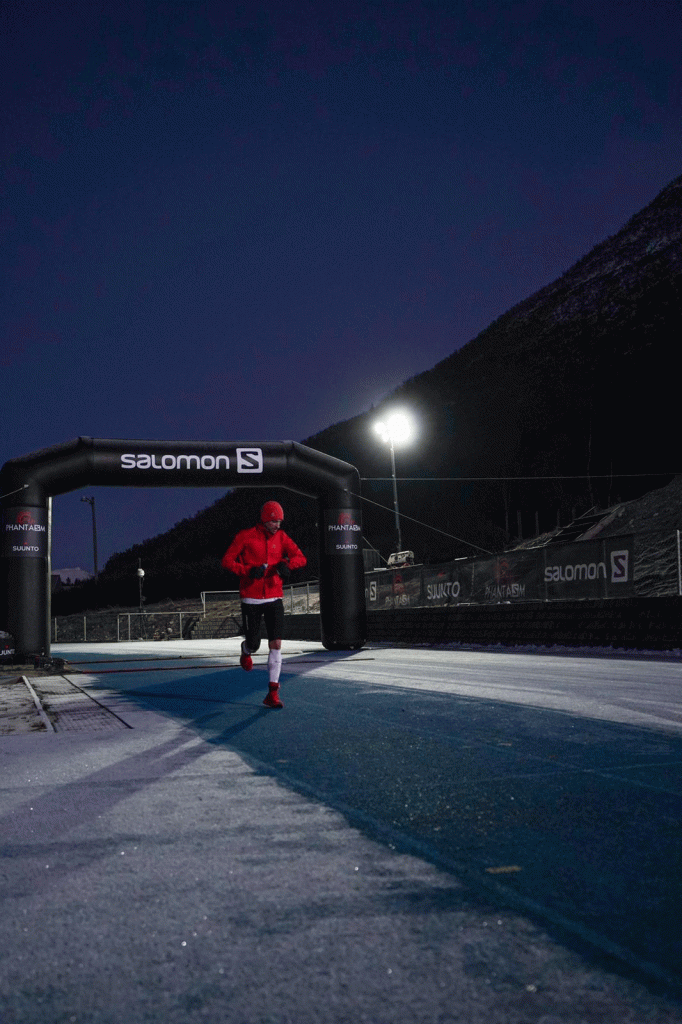 Imagine for a moment, enjoying accolades in a field, then deciding to look for a new challenge for which the outcome was uncertain. The lure of surrounding oneself with two decades of trophies must be strong. It would be easy to kick back and sign autographs into the sunset. But there Kilian was, running laps.
It was with first surprise, then disgust, when I started seeing some of the reactions. Amid the praise, there was no shortage of derogatory pot-shots.
So it was with first surprise, then disgust, when I started seeing some of the reactions. Amid the praise, there was no shortage of derogatory pot-shots. A sampling:
Jornet was doing this solely at the behest of his sponsor, Salomon. 
(Jornet presents his personal goals to Salomon each year … and Salomon supports him in those efforts.)
Jornet dropped from knee pain induced by Salomon's new shoe. 
(Jornet had been training in the shoe for months. He dropped after experiencing chest pain. After an overnight at the hospital, tests determined the cause, though unknown, was benign.)
Jornet, well, just couldn't hack it on a track. Or, as one internet poster commented,  "I don't get how these runners who are meant to be elite at running up vertical mountains and over boulders can't manage to jog around a flat track with no elevation in conditions that are not that bad. Unless you are walking around with a girl wearing a pair of shorts and sipping a coffee will you feel really cold. For running it isn't bad. One has to chuckle. Throw [Ethiopian world record holder Kenenisa]  Bekele onto the track and lets see the world record get literally it's doors blown off."
Jornet "clearly bit off more than he could chew. Hopefully that will teach him a lesson that running long on the track does not equal running long in the mountains."
(I'm sorry, but Jornet needed to be taught a lesson?)
Jornet was trying to "seek short-cut ways and… [trying] to innovate unfair methods in order to cheat!" This accusation came from none other than Kouros, who went on to write, "Can anybody provide the rule that says a competitor is allowed to be in a place of a country and choose the date on personal basis and postpone it every now and then, awaiting for the ideal weather broadcast in order to choose the day that [suits] him/her to perform?"
(Jornet did have a hand in picking the time and place. However, he offered transparency. No one can take away the power of each of us to decide if a particular performance "counts," regardless of the decrees that international sports organizations may hand down.)
As we push the limits of human performance, it makes sense that elite runners will bank seconds where they can find them. Did Eliud Kipchoge's sub two-hour marathon in Vienna, Austria, last year pass muster, when he deployed a team of 41 pacers and a vehicle that pointed a laser on the road? What would have been said, if Spanish runner Pau Capell had run Chamonix, France's Ultra-Trail du Mont-Blanc course in under 20 hours this past August, with team members at his side and minimal equipment to burden him? Each runner decides his or her ethics. That's not cheating—it's free will.
Each runner decides his or her ethics. That's not cheating—it's free will.
The troll peanut gallery is always there, of course. But pushing personal boundaries to discover something new and meaningful about who we each are, is the very beating heart of our sport. And that's exactly what Jornet was doing. "The motivation is to try different things and see what I am able to do," said Jornet, before the event. "It's fun to discover different things I can do."
The motivation is to try different things and see what I am able to do," said Jornet, before the event. "It's fun to discover different things I can do.
So, what powers the bashing? Who knows. I'm not a psychologist. Divining intent is perilous in the best of circumstances, and certainly so when it comes to a social media post or an online forum. Much of the static came from outside of trail running, from road and track runners. Could it be that we trail runners are a more inclusive and welcoming community?
Regardless of motivation, we owe it to each other to protect the common values of trail running: testing our limits and then supporting each other should we fall short of our dreams.
RELATED:What?! 57,890 vertical feet in 24 hours!
My own reaction was clear, because I understand exactly how trail running can change your life if you allow yourself that capacity to daydream—first to yourself, then to others—if a goal might be within reach. Ten years ago, flooded with imposter syndrome, I nervously toed the line at my first big European trail race in the Swiss town of Sierre. A year ago last September, I ran through six days and nights in one of the world's hardest races. Incomprehensible, wonderful, crazy things happen when we dream and receive support and encouragement from our friends.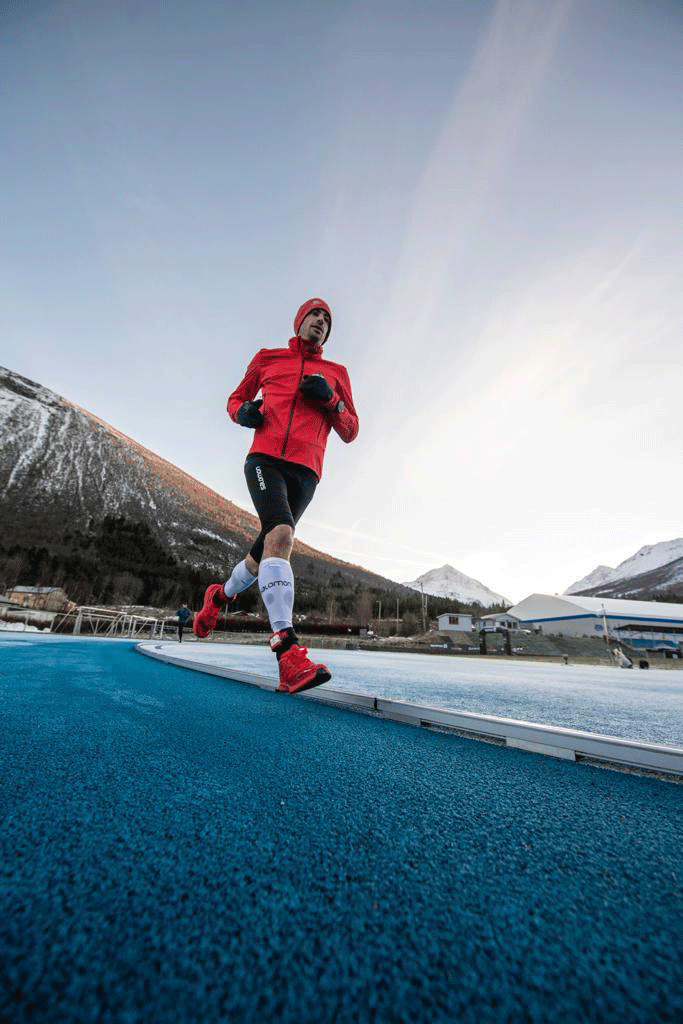 What should we do about the next trolls who come along?
First, look around you. Find the friend who has tentatively voiced his or her own goals. That in itself is a small act of bravery and takes courage. When you actively look for it, you will find it everywhere. Acknowledge it. I guarantee you, the gesture will be appreciated.
Second, if the critics and naysayers appear, come to the defense of your friend. Not everyone is a high-profile, experienced mountain athlete, surrounded by a protective shield of fellow athletes and sponsors. Some of us are just getting started. Not all of us have the hardened exterior that comes from years of experience. It's  our job to support each other. Kick the naysayers to the sidelines.
Third, celebrate the diversity of achievements we are now witnessing in trail running. The absence of races this year has spawned an array of creative adventures that seem likely to continue in a post-vaccine world. Just because a particular goal doesn't align with your interests, does not mean it's unworthy of your admiration. Let's acknowledge the effort.
Finally, whatever the outcome, congratulate them for trying. That's a win, and it stands regardless of whether the finish line is crossed. No one said it better than Theodore Roosevelt in his "Citizenship In A Republic" speech from 1910:
It is not the critic who counts; not the man who points out how the strong man stumbles, or where the doer of deeds could have done them better. The credit belongs to the man who is actually in the arena, whose face is marred by dust and sweat and blood; who strives valiantly; who errs, who comes short again and again, because there is no effort without error and shortcoming; but who does actually strive to do the deeds; who knows great enthusiasms, the great devotions; who spends himself in a worthy cause; who at the best knows in the end the triumph of high achievement, and who at the worst, if he fails, at least fails while daring greatly, so that his place shall never be with those cold and timid souls who neither know victory nor defeat.
So:
Congratulations, Kilian!