The All In Trail Collective and Scholarship Wants to Help Build the Next Generation of Trail Athletes
These five coaches want to increase equity and representation on the trails.
Heading out the door? Read this article on the new Outside+ app available now on iOS devices for members! Download the app.
The start lines of ultra races are overwhelmingly white and cis-male. Privileges like access to well-maintained trails and outdoor spaces, the ability to feel safe and welcomed on trails, and the time and financial means to learn about and purchase proper equipment are all aspects of trail running that doubly serve as barriers that keep marginalized communities out of the sport. 
As a professional runner and a coach, Joe McConaughy wanted to see new faces on the start line. More people of color, more women, more LGBTQ+ members, more people that were giving ultras a go in their twenties. McConaughy had started training for ultras in his early twenties but felt like his process was more trial-and-error than it could've been with more guidance. His first idea was offering support through his own coaching business, StringBean Coaching, but after high interest in the offer of support from people, he wanted to expand to match this need. Banding their expertise and a commitment to change together, six coaches launched the All In Trail Collective and Scholarship at the beginning of 2022, joining in on the efforts to change what start lines and training groups look like by giving support to runners less represented in the trail scene. 
RELATED: These Eight Conversations Explore The Intersection Of Race, Environment, And The Outdoors
The application window for this year's All In Trail Coaching Scholarship is now open until December 12, 2022. Six coaches––Joe McConaughy, Rosa Moriello, Yassine Diboun, Scott Traer, Georgia Porter, and Jess Schnier––will offer their coaching services to 10-14 selected athletes for the year. Athletes also receive various sponsorships for gear and race entry fees. 
The program is designed to reach people who have historically had fewer opportunities in sport, and younger athletes who could benefit from mentorship early in their career without the financial means to hire a coach. 
"The majority of change in institutions comes from notable or laudable efforts. When somebody does really well, you know who they are and people aspire to be like them. If we can get athletes, ones who are younger who can't afford coaches, and people who come from diverse backgrounds that might shake things up in the trail scene a little bit. We can offer our services to them for free and help support those people," McConaughy says.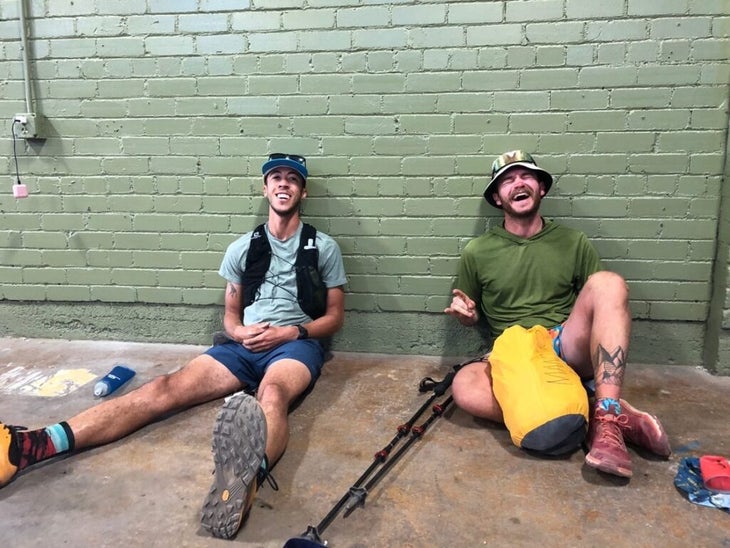 Looking back at the first year of the scholarship, McConaughy and the five coaches he's brought on board, are not only graduating nine athletes who've each completed multiple ultra efforts, but they are also building momentum on an online community of trail athletes that spans across the country. 
When sixty applications came through the first year, McConaughy wanted to expand the program to meet this need of support. First, he brought on more coaches to take on more athletes in the scholarship. Together, as a program of six coaches, they created more avenues to support a wider net of athletes interested in mentorship. This has evolved to what's now called the "All In Collective," which includes a Slack channel, a Strava group, discounts on races, and opportunities for peer-to-peer mentoring, and is open to anyone who has an interest in training for ultras. 
"People have that space to talk," says one of the coaches, Rosa Moriello, who also coaches for East by West Distance. "If it's about gear, or places that they've been able to run…there have been people who've spoken up, saying, 'Hey, I'm non binary. Here's what that means to me and here's what it means when there are results that are male and female. And I don't feel like I'm part of that,' and talking through the changes that they're advocating for. It's really cool to be part of that experience and see it and support it."
More Community, More Access
Geographic location serves as yet another barrier for many people wanting to get outdoors. Remote coaching lifts one level of accessibility. The online aspect of the scholarship makes it so an athlete doesn't have to live in the same place, or even time zone, as the coach they choose, making wherever they live sufficient for a coach's support. But what if your terrain is neighborhood pavement? What if you only have time to get to a trail once a week, or once a month? 
McConaughy and Moriello cite instances of personal training blocks done almost entirely on pavement. Any steep hill in the area could translate, they both emphasized. "That's part of what we're hoping we can provide, all about, 'How can we get that out there to the people that will need to hear: If you're in an urban space but you are interested, we can still try to make that happen because we understand the why's and what's of what we have to provide as coaches," Moriello says. 
Coaches are certainly a catalyst for change: having representative leadership sets the bar for the program itself. A top priority was more female coaches. Moriello mentioned what a difference having a female coach in her corner would've made in her own running career. She's grateful to be able to provide that for other women through the collective. Though each scholarship recipient chooses a coach to work with on training, the program is designed so that each athlete and collective member have access to any of the coaches through the Slack channel and virtual bi-weekly office hours. 
Peyton Bilo, a scholarship recipient who finished fifteenth at the Chuckanut 50K in March and 33rd at Broken Arrow Skyrace in June, was coming off years of competitive track racing and wasn't exactly sure how that would translate to ultra racing. 
"It was a big learning curve for me because I was used to taking everything hard," she says. "[Joe] has taught me so much: to walk the hills, that trail racing is more of an eating competition than a running one. He taught me to really slow down. It's helped me a lot and been a blessing. I've gone 7 or 8 months without injury, which is huge for me."
RELATED: The Science And Art Of Pacing Easy Runs
Aubri Drake, a 2022 scholarship recipient who completed 14 ultra efforts this year, including a 100-miler and 8 FKTs, felt that getting introduced to more people in the community and, hence, more opportunities was the most valuable part of the program for them. Having started thru-hiking in 2013 without any knowledge of LGBTQ+ outdoor advocacy groups at the time, Drake knows the power in finding camaraderie on the startline. They say, "There's something very powerful about going to a race and seeing other people who look like you. Who have experiences like I do who are struggling with some of the same barriers. That I am not the only one. It's immeasurable the amount of support that it can provide, having other people to talk to." 
The coaches have created an Instagram account to circulate information on, but reaching audiences outside of the already-established trail community will take more work. Drake said it took a few friends tagging them in social media posts about the scholarship and one friend pushing for them to apply to actually click the submit button on their application. They made the point that, for groups that have been pushed to the margins of resources and opportunities, it can feel easy to pick out reasons to not apply, rather than why they should. One of the coaches' first efforts has been building connections with organizations already involved in the work of getting marginalized communities outdoors to build personal relationships and trust in the program itself.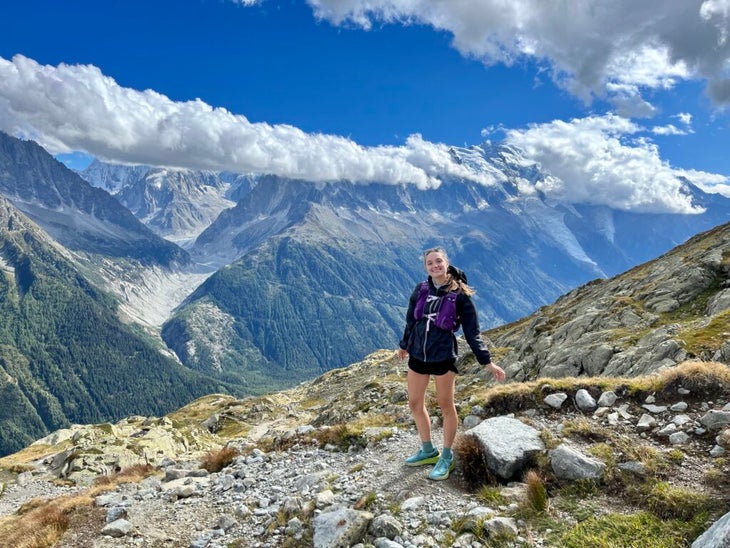 "When we rely on our social networks, those are the people who are applying. We're finding that right core but really developing relationships and trust, which probably is going to take a few years to really do well, but continuing to trend in that direction is what we're hoping to do," McConaughy says. "The thing that I think will make the most impact on this program is for somebody who reads about some scholarship and then goes and shares it and recommends it to a specific individual who they think might really benefit from it." 
The collective is off to a promising start after just one year of what went from the initiative of a few coaches to a 100+ person collective. The way the program has already built momentum will be the same way the program continues to reach new corners and community members: the trusted connection of just a few people will go a long way.