What Our Editors Loved in February
From gear to fuel to on-the-run podcasts, here's what the Trail Runner team can't get enough of right now.
Heading out the door? Read this article on the new Outside+ app available now on iOS devices for members! Download the app.
In many of the places we live, it's dark, cold, and dreary right now. But that doesn't mean life, or training, stop! Our editors are spread over the Mountain West and are training for races from 5Ks to 100-milers, but outside of running, we're also real people who love to read, cook, relax, listen to podcasts, and walk our dogs. 
We test a lot of gear, but we also use and enjoy a lot of gear – both running and otherwise – that we don't get to share with you. And in these winter months, there's a whole slew of things keeping us warm and sane until the trails thaw out. Here's what we've been loving lately, from shoes and gear to podcasts and books. 
Running Gear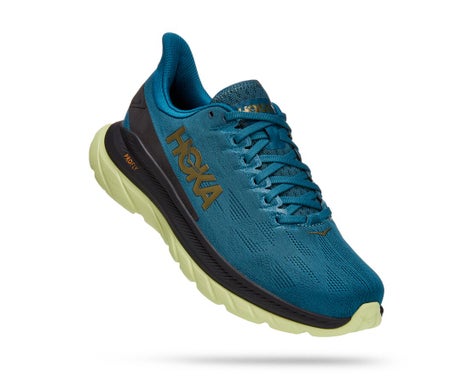 The Machs have been my go-to treadmill shoe this winter. They offer a comfortable and stable ride while also being light enough to really get moving for some spicy intervals! I've even raced in them, and they held up to a snowy run admirably. –Reagan Colyer, Assistant Editor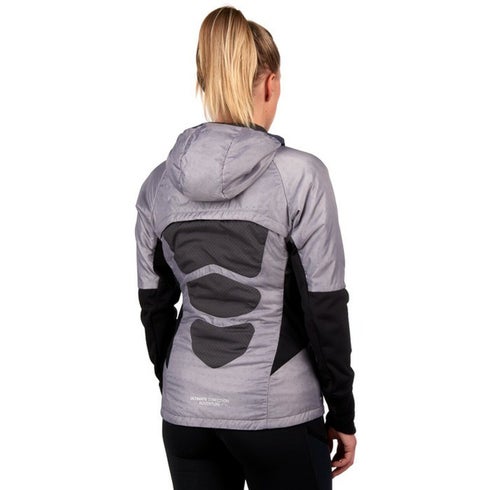 Ultimate Direction Ventro Jacket 
This jacket is the perfect thing when it's cold out, but not too cold. Over the top of a base layer, it can stand up to temperatures as low as 15 degrees, keeping me warm without trapping sweat. The combination of fabrics keeps the breathability where you need it, while the soft lower sleeves add warmth to your extremities –RC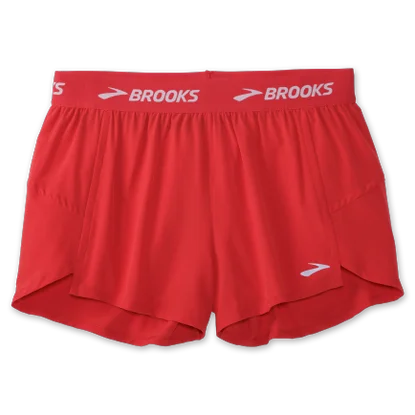 A three-inch split is the goldilocks of running shorts. These splits are light, and no-nonsense with one gel pocket. As a year-round shorts-wearer, 3" for me is basically pants, and these are the only bottoms you'll need for your spring training. – Zoë Rom, Editor in Chief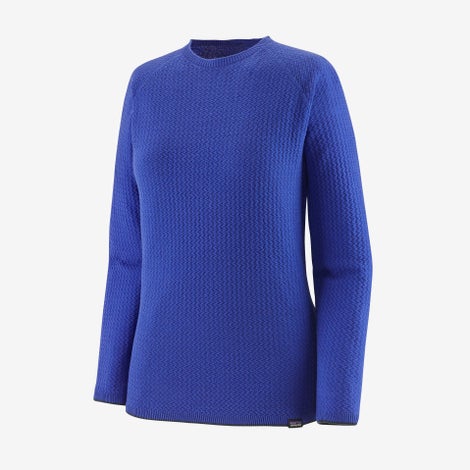 This is a great base layer when you're caught between a long sleeve shirt and an actual sweater. It's fluffy and warm without being sweaty and heavy, and is perfect for chilly zooms and work Zooms. – ZR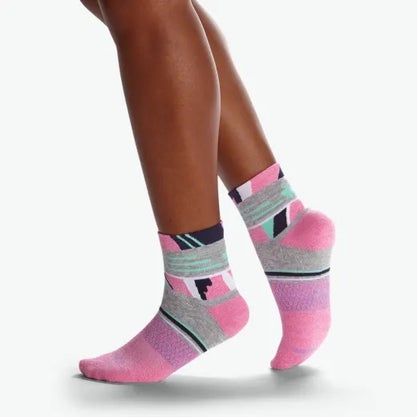 Bombas Performance Running Socks
The only six pack you need! These running socks are the perfect height and cushion, with just enough over-the-ankle protection and warmth for workouts on chilly days. Liven up your winter runs with their fun spring colors. – ZR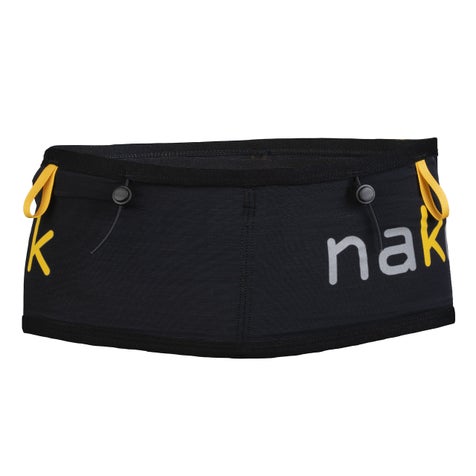 I was skeptical at first of having something so tight wrapped around my midsection, but I'm now a convert with this piece, and use it literally every day. Keys, gels, soft flask, windbreaker, phone–it all fits. As minimal as you can get. – Nicholas Triolo, Digital Production Editor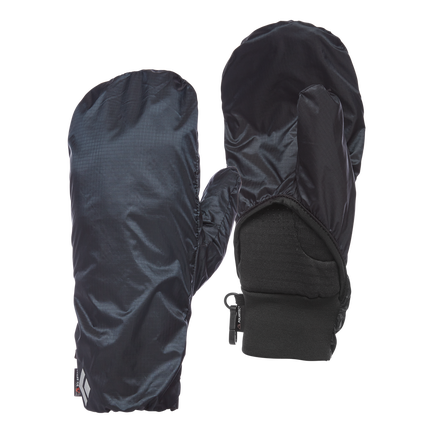 Black Diamond Wind Hood Grid Tech Gloves
As someone with Raynaud's syndrome, I am always on the lookout for quality gloves, and these are my current obsession. The wind shield (also water resistant) performs miracles in keeping hands cozy. – NT
Reading Material
Win At All Costs: Inside Nike Running And Its Culture of Deception
This book delves into the history of the Nike Oregon Project and its longtime head coach, Alberto Salazar. Published in late 2020, it's a great explainer for anyone interested in the context of recent doping and sexual harassment allegations against Salazar and his lifetime coaching ban. You'll never look at professional track and field the same way again. (Don't say I didn't warn you!) –RC
Imaginary Peaks: The Riesenstein Hoax and Other Mountain Dreams
With so much expeditionary lore floating out there, who knows what's real and what stretches the truth. I've only started this book by renowned Alpinist editor Katie Ives, but I'm already gripped by its premise: most cultures carry stories about mythical landscapes that are outside of human reach. What does this say about the human imagination and, more importantly, the hubris of our conquest of nature? – NT
Range: Why Generalists Triumph in a Specialized World
It took me a while to finally read this book, but I'm so glad I did. I've always been inspired by polymaths and high performing generalists, and Epstein affirms this impulse with a deep dive into the benefits of the cross-disciplinary, the exploratory. High performance, creative, and agile systems of resilience are built best through periods of sampling and experimentation with other fields, not just one specialized path. Now, if you'll excuse me while I go practice my harp. – NT
Rebecca Solnit turns her masterful control of the essay to focus on an undercovered aspect of writer George Orwell's life: that he was a passionate, lifelong gardener who cultivated a much beloved rose garden. Using Orwell's affection for his flora as a lens to explore a writer that many are familiar with, Solnit uncovers a much more nuanced and tender man than less careful readings of Orwell's work would betray. This book's connection between writing, cultivation, and environmental care have resonated with me in strange and surprising ways. – ZR
RELATED: What To Read, Watch, And Listen To While You're Social Distancing
Now Playing
Headwaters: A Glacier National Park Podcast
The second season of "Headwaters" delves into the history and ecology of Glacier National Park's whitebark pine trees. A critical species for Glacier's unique habitats and numerous animals that live there, whitebark pines also hold special significance to the area's Indigenous people. With beautiful storytelling and a variety of voices, this podcast is calming and riveting at the same time. –RC
AJR's most recent album is infinitely runnable. With radio staples like "Bang!" and "Way Less Sad," plus lesser-known tracks like "3 O'Clock Things" and "World's Smallest Violin," the trio of brothers taps into what they've now become famous for – blending super-relatable and at times poignant lyrics with an addictive beat that'll have you crushing your next workout. –RC
Threshold Podcast Season Four: Time To 1.5
This podcast takes a deep dive into what will be required of us to prevent global warming beyond 1.5 degrees celsius. This thoughtful examination is equal parts interesting and convicting as we all ask ourselves what it will take to pull the world back from the brink – and if it's possible.
Vox Conversations: Clint Smith III on confronting the legacy of slavery
How the World Is Passed: A Reckoning of History of Slavery Across America is by all accounts one of the most powerful new books on confronting race in this country, and this podcast gets to the heart of the author's mission and work. – NT
Ezra Klein Show: This Conversation with Richard Powers is a Gift
If you loved The Overstory, you might even love listening to this Pulitzer Prize winning author Richard Powers talk about the natural world, the power of fiction, and how stories can protect the places we love. – NT
Need to raise the heart rate a bit? Bonobo's newest record hits every note, every ambient wave with a touch of everything, surprising and patently Bonobo. Intelligent electronic at its finest. – NT
RELATED: Tune In, Run On
Just Good Stuff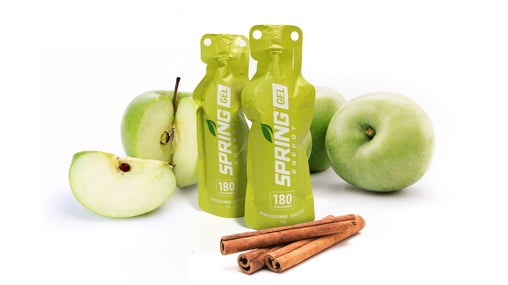 Have you ever had a run fuel that you like so much you'd eat it as a snack anytime of the day? For me, that's Awesome Sauce. It doesn't have the gloopy texture of many gels; it reminds me of a smoothie or that cinnamon applesauce we all got in foil-topped plastic cups as kids. A single serving packs a 180-calorie punch, meaning one packet goes further than most fuels, and it doesn't leave a sickly-sweet, sticky aftertaste in my mouth. –RC
7-Minute Tempo Intervals
Inspired by this several-year-old Workout Wednesday video of American record holder Elle Purrier's college days at the University of New Hampshire, tempo intervals are becoming a staple in my workout repertoire. They inject some speed and interest into a run without being intimidating. The goal is to alternate one minute of faster running with two minutes of slightly slower running, but to keep those slower intervals faster than an easy run. They help dial in an aerobic pace and let me practice changing gears without totally blowing out my legs. –RC 
Texting Your PT
I've been struggling with some achilles tendonitis for the past six weeks, and it's a bear. What's gotten me through it is knowing that I have a rockstar team behind me, and that I can text my PT for last minute dry needling and reassurance when I need it. – ZR
This cake is basically a vegetable! It's tasty, it's easy to make and it has just the right amount of sweetened ginger-walnut crumble on top. Bad Manners is a go-to for vegan recipes because every option is easy and doesn't require weird specialty ingredients. Plus, olive oil-based cakes are delicious.  It's a scary time, but starting the day with cake is sometimes just the reminder I need to be kind to myself and others. – ZR
If you're trying to start every day with a little quiet time, start here. This free app offers a go-to timer with several sounds from which to choose, plus an endless menu of guided meditations at every length and skill level. It's one of the only apps I use daily. – NT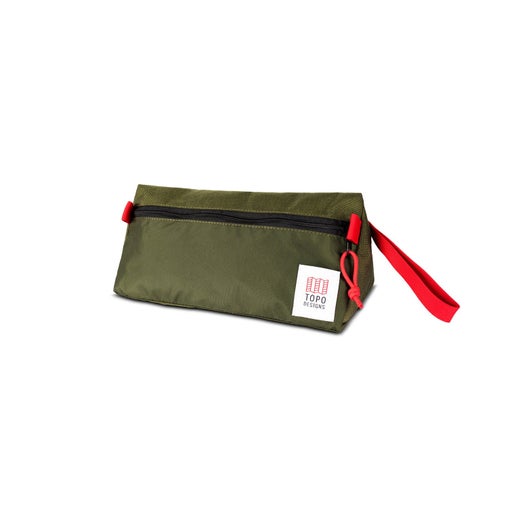 This was a random Christmas gift that turned into a gear essential piece of I didn't know I needed. Its triangular design and large zipper is perfect for travel, with enough capacity to pack everything you need and nothing you don't. Topo's flashy color schemes make it easy to find when, if you're anything like me, you pack an hour before leaving on a trip and then have to rifle through your messy duffle to find what you're looking for. – NT