How to Take Care of Your Running Gear So it Lasts
Here's how to keep your running clothes lasting longer and out of the landfills.
Heading out the door? Read this article on the new Outside+ app available now on iOS devices for members! Download the app.
What you wear on a run impacts your personal performance and comfort. How much of it you buy impacts the world. New apparel production releases 4 million tons of harmful carbon emissions annually. And the apparel and footwear industries account for 8 percent of the world's greenhouse gas emissions every year, according to the Low Impact Alliance, an advocacy group focused on helping the running industry become more environmentally responsible.
Actively taking care of the clothes you already have can significantly cut down how much new gear you need to buy and how much old stuff you contribute to landfills, making it a cornerstone of sustainable living.
5 Sustainable Ways to Care for Running Gear
Here are five ways to shop smarter and keep your running clothes lasting longer and out of the landfills.
Buy Sustainable Fabrics
Polyester, nylon, and wool are known to be fairly durable and long-lasting. "Wool is one of the most highly performing natural fiber types for athletic wear," says Preeti Arya, assistant professor of textile development and marketing at the Fashion Institute of Technology. Wool is also sustainable and biodegradable. Now, you can buy virtually everything you'd need made from wool: Leggings, shirts, underwear, sports bras, and of course, socks, sweaters, and jackets.
RELATED: The Environmental Cost Of Synthetics
One fiber Arya recommends avoiding is lycra, when it makes up more than 10 percent of the clothing. Its purpose is to give the garment a little bit of stretch, which makes it OK in small quantities. But it is not durable and will compromise the integrity of the piece if it makes up the bulk of the construction.
Become a Laundry Master
Increase the longevity of your garments by taking care of them, Arya says. Her advice: Wash with like colors on a gentle, lukewarm cycle with a mild liquid detergent (granular detergents can physically degrade the fabric). She also notes that strong, specialty detergents that are marketed to athletes usually aren't necessary.
Other products to avoid: fabric softeners and chlorine-based bleaches. And "drying should be done on low heat as most athletic garments are made from petroleum-based fibers, which are sensitive to heat."
Control the Stink
You know that running shirt you have that just seems to hold on to B.O. no matter how many times you wash it? You can get ahead of that! "It is hard if the clothing is made of petroleum-based fibers such as nylon, polyester, or acrylic," says Arya. These fibers retain odor. But if you make an effort to wash them right after a particularly sweaty workout, the smell won't linger. If a load of laundry after every run seems impractical, rinsing your sports bra and shirt in the shower can keep the sweat from setting. Lay out to dry on a towel to keep them from getting mildewy before laundry day.
Repair Where You Can
An estimated 10 million items of clothing prematurely end up in landfills every year. Extending the life of a garment by one year can reduce its carbon footprint by 25 percent, according to the Thredup fashion footprint calculator. Don't know how to mend your ragged threads? Some outdoor brands, like Patagonia, will repair your clothing for free. Or do it yourself with glue- and iron-on patches, while also adding a touch of your own personality (see below).
Give Your Clothing New Life
Only you can decide if your running clothes have truly met their end. "For some people it can be dull color or pill formation or a hole," says Arya. If that's the case, take a second before dumping it to decide where else it could be used. Think someone else could still get good use out of it? Consider donating to a friend or a local shelter. You could also keep them around for when you need to wear something you don't mind getting destroyed (hello, paint pants) or cutting up to use as cleaning rags. Get creative with those clothes!
RELATED: Three Ways To Be A More Environmentally-Friendly Trail Runner
4 Sustainable Products We Love to Make Clothes Last
NOSO Patches | $14.99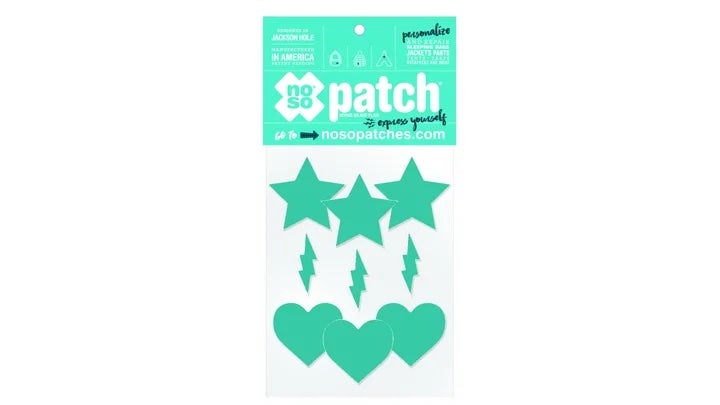 Noso patches are an easy way to patch up your clothes; just apply and tumble dry. They come in a variety of colors and shapes so you can express yourself how you want, as well as DIY varieties that are great if you want the patch to blend in rather than stick out.
Kirkland Signature Ultra Clean Free & Clear Detergent | $27.35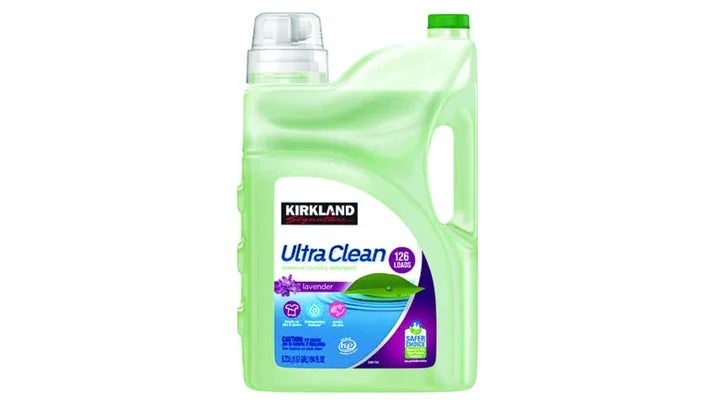 Costco's Kirkland Liquid Laundry Detergent is gentle on clothes with no dyes and perfumes. Plus, the bulk size ups its affordability when you consider it comes out to about 19 cents per load of laundry.
Friendsheep Wool Dryer Balls | $32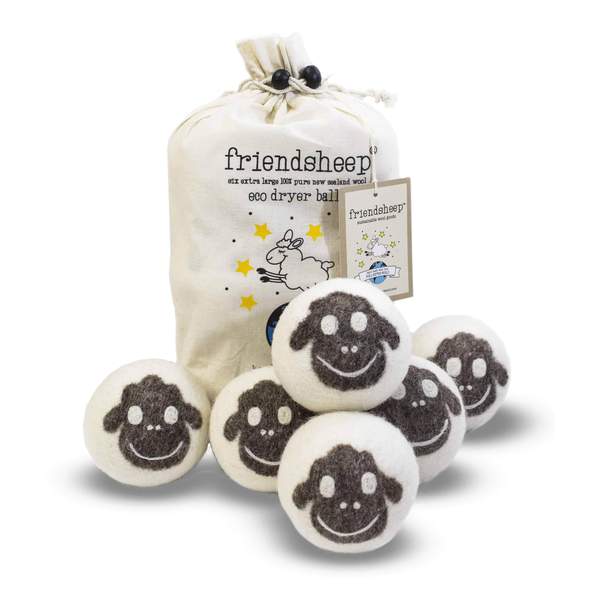 Forget about disposable dryer sheets, these wool dryer balls can last for years. And they're designed to reduce moisture and cut down on drying time. If you miss the added scent of your dryer sheet, try one of the varieties infused with essential oils.
Honey-Can-Do Heavy Duty Drying Rack | $36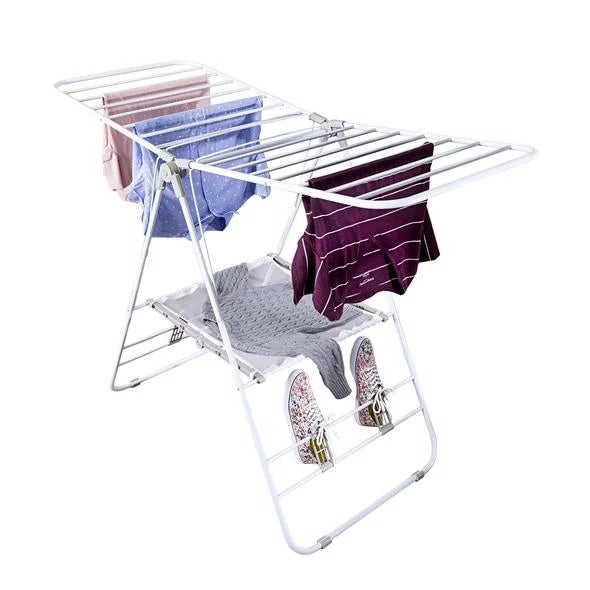 Looking to skip machine drying altogether, like Arya recommends? This spacious drying rack can fit a full load and collapses for when you're not using it. The best part? It has two pairs of shoe drying inserts.
Done all you can for your clothes and need to invest in something new? Try these 9 Sustainable Fashion Picks to Keep You Moving.