Here's What Our Editors Loved In May
It's finally trail racing season! And we couldn't be happier. As we get ready for our big races this summer, here's what the editors of Trail Runner are loving right now.
Heading out the door? Read this article on the new Outside+ app available now on iOS devices for members! Download the app.
The birds are chirping, the sun is shining, the rain is…maybe the same. But we know what time it is. It's trail season, baby!
Whether we're prepping for vacation, starting to taper for our first races of the season, training for Western States (if you're our editor-in-chief), or just stoked to finally see the ice gone from our favorite mountain trails, we're wearing, listening to, and eating some great new things. Here's what the editorial staff of Trail Runner is currently obsessed with.
Running Gear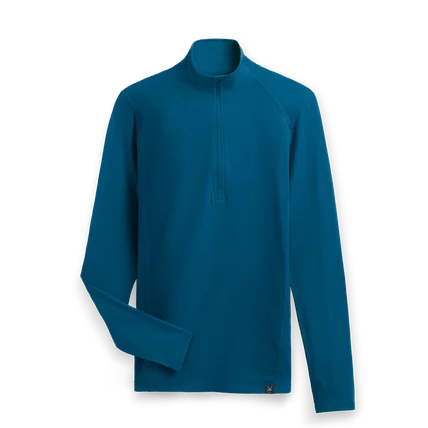 Ibex Woolies Tech Long Sleeve – $135
I had my first race of the season the third week of May, and where I live in Montana that meant it was well below 40 degrees when the race started. This layer was the only thing I needed to keep me warm on the starting line. It's soft and cozy – and stylish! – fits neatly over a t-shirt or tank top, and is lighter than a jacket, making it the perfect warming layer for those last vestiges of morning chill. – Reagan Colyer, assistant editor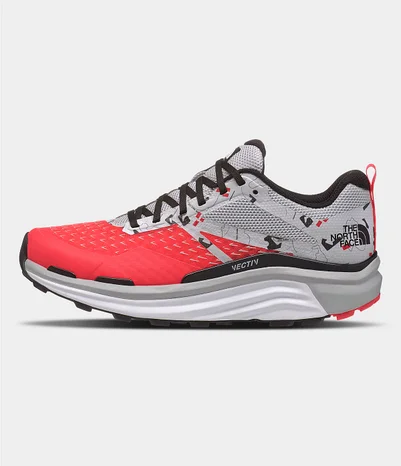 The North Face Vectiv Enduris II Trail Shoes – $139
Full disclosure: These shoes are the first that I've run in from The North Face. To be honest, until recently I didn't even know they made shoes. Which was why I was skeptical in trying them, but I had no reason to be. They offer a smooth and comfortable ride and balance great flexibility through the sole with protection from sharp rocks. They performed particularly well on gravelly trails and I can feel the terrain under me while feeling confident that my feet are protected. (In terms of specs, they weigh 9.35 ounces for a women's 9.5 and have a 6mm drop.) – RC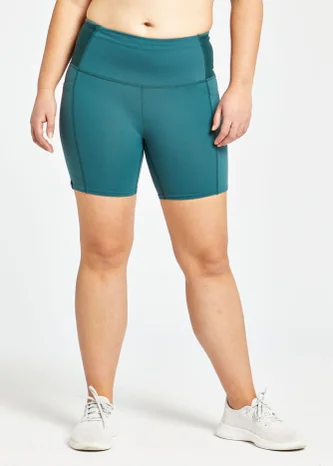 Oiselle Pocket Jogger Shorts – $66
These have become some of my favorite racing shorts. They're extra stretchy and comfortable and don't ride up – which is a rarity for Spandex shorts on someone with no thigh gap. I love the couple extra inches of length, which protect from chafing, and the back and side pockets keep my gels and keys secure no matter how much I jump around on the trails. – RC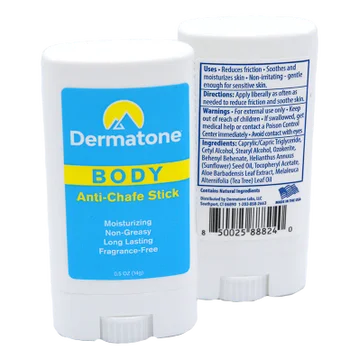 Dermatone Anti-Chafe Body Stick – $7
Remember those shorts that helped protect from chafing? They're amazing, but I also have a tendency to chafe under my arms when I wear tank tops in warm weather. And since I don't always want to opt for a t-shirt instead, this anti-chafe stick has been a life-saver. It's moisturizing, fragrance-free, cruelty-free, long-lasting, and made in the U.S. I expected a residue to be left over post-race, but there was no stickiness or melting at all. This lives in my race bag now. – RC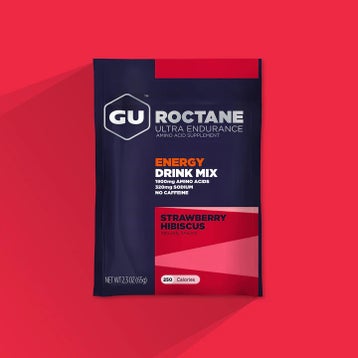 GU Roctane Energy Drink, Strawberry Hibiscus – $26 (box of 10)
This might be my new favorite sports drink flavor. The flavor punches with strawberry but then has a more mellow tang of hibiscus, a flower I've always liked to make tea with. I swear it fired me up in climbing switchback after switchback the other day. At 250 calories per packet, one flask of this, plus an extra flask of pure water, and you're good for hours. Highest flavor-to-performance recommendation. – Nicholas Triolo, digital production editor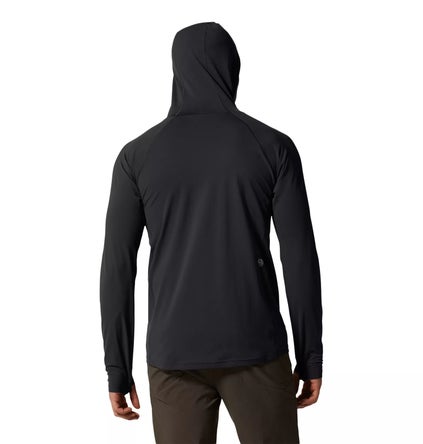 Mountain Hardware Mountain Stretch Hoodie – $53
The word that I think of for this piece is "versatility." It's that silky light layer that can hang in just about any weather as a first base layer. I ran through a rainstorm, followed by direct sun and then a windy descent, and this hoodie offered one simple layer for every condition. And afterward, you can hang it to dry, and it's ready to go within minutes. I've only recently acquired this layer, but know that it'll be in pretty consistent rotation. I mean, what's better than a performance hoodie? – NT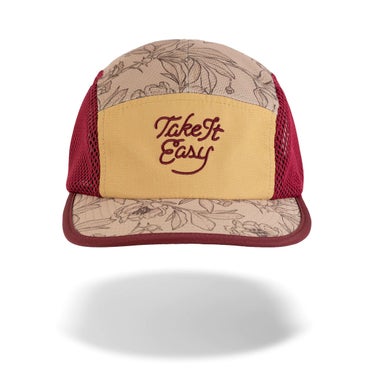 Take It Easy Hat – $36
What better way to remind yourself to chillax than to wear it on your head? This lightweight sporty hat has cute detailing and ultra-functional mesh ventilation for hot summer runs. – Zoe Rom, editor in chief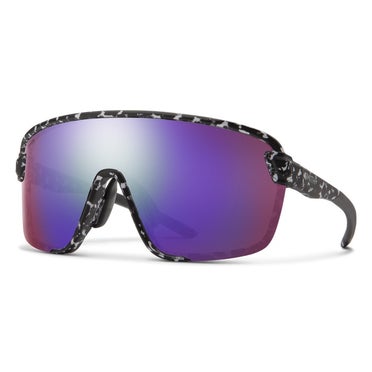 Smith Bobcat Sunglasses – $209
These super sporty frames are perfect for sunny runs in variable light conditions. The chromapop lenses help in navigating forested or rocky runs with tough or shadowy light conditions. The performance fit breathes like a dream, and these babies don't bounce or slip even in the sweatiest conditions. These have become my go-to sunnies for tough summer runs. – ZR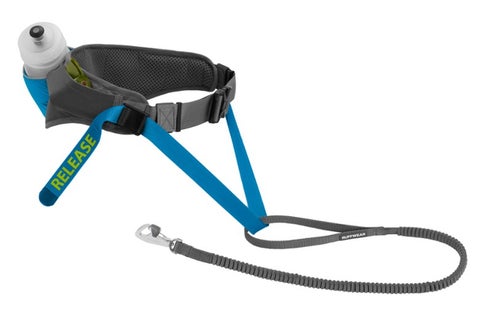 Ruffwear Trail Runner System – $70
I've been taking my aussie/shepherd on longer trail runs – and this system is great for runs that are partially off-leash, and partially leashed. You can quickly release the leash for technical downhills (my dog's four-wheel drive makes her a much faster descender than my timid descents) and the built in water-carrying makes it easier for me to pack blaps for my off-road pooch. – ZR
RELATED: Our Favorite Hydration Vests For Summer Running
Reading Material
How the Word is Passed by Clint Smith
This book is a must-read—full-stop—for anyone interested in a masterfully written tour of America's landmarks and monuments representing the legacy of slavery and their connection to the structural racism we see today. Smith is a staff writer at The Atlantic, so you can expect impeccable reporting that meets exquisite craft and first-person conviction as he travels to several sites around the country that most poignantly represent our entangled, complicated history with race and equality.  – NT
Andrea Marcolongo on How Running Fuels Her Creative Process
Catnip for me is any piece of writing that helps me stitch together the creative process with running. Personally, to feel my artist self corresponding with my animal, athletic self is really where so much of my life's meaning and delight comes from. On this beat, Marcolongo's recent essay in LitHub (our favorite online literary website) had me thinking about this potent intersection again, about distancing from the page by running, and finding it brings us closer. – NT  
Now Playing
Lake Street Dive, Obviously 
This album might be a year old at this point, but I still have it on repeat. With the always-stellar vocals of Rachel Price, witty lyrics, and a refresh on the upbeat, jazzy vibe Lake Street Dive is known for, it always puts a pep in my step, and more than one track is on my summer running playlist. Personal favorites include the ballad "Nobody's Stopping You Now," the extra-bouncy "Know That I Know," and the best-known track for a reason, "Hypotheticals." – RC
I read the Morning Brew newsletter created by Alex Lieberman every morning for my daily roundup of news, global events, and puns. This Lieberman-hosted podcast takes that insightful reporting to a new medium, telling the stories of industry and cultural leaders and how they overcame psychological, mental, and physical challenges to get to where they are in life. With a high-profile list of guests like speed skater Apolo Ohno, TV host Carson Daly, and NFL veteran and activist Emanuel Acho, it reminds me that celebrities are real people with real problems, and that it's okay to not have it together all the time. –RC
RELATED: The Best Trail Shoes For Spring And Summer 2022
Hot Take Podcast – Guest: Rebecca Solnit
Rebecca Solnit is one of my favorite authors alive, so when I saw she was being interviewed by Mary Heglar and Amy Westervelt about patriarchy and climate change, I dropped everything to patch into the conversation. So smart, so confident from decades of writing, of fighting, of loving, of interrogating the power structures that swirl around us. This trio brought a necessary conversation for our times. – NT
Big Time, Angel Olsen
Angel Olsen's songwriting has never felt more at home than on this soft but vibrant country album. In the space of less than a year, Olsen came out and lost both of her parents. This album inhabits the tender in between of love and loss, grief and grappling with identity. The Yeehaw Agenda is strong with this one. – ZR
Just Good Stuff
This subscription service has brought more to my life than most, especially when it comes to lessening my environmental impact. With everything from skin care products and cleaning supplies to a cult-favorite packaged ramen, their products are sustainably made and packaged and filled with natural and pronounceable ingredients, and many are made in the U.S.! I've never tried a product I didn't love, from deodorant to bathroom cleaner, and to top it off they plant a tree for every order placed. – RC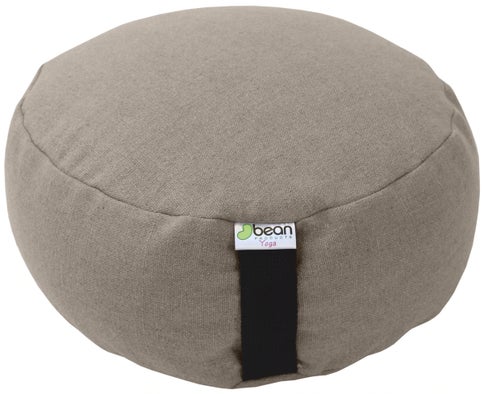 Zafu Meditation Cushion – $60
Okay, so after years of conducting my inconsistent yet important meditation practice on stacks of pillows and any random assortment of bedding, to prop up my inflexible hips and legs (mainly due to running), I finally went on a mission to locate the single best, most eco-conscious meditation cushion on the planet. I can't say that I've definitively found it, but this was the cushion I landed on and I'm so, so satisfied with it. Made in the USA, filled with organic buckwheat hulls, and upholstered with organic hemp, this small purchase brings me pure joy with every sit. – NT
Coffee Subscriptions
The only thing I love more than coffee is trying out new kinds of coffee. I'm a huge fan of coffee subscriptions from specialty roasters, so that I get a different selection of a roaster's choice mailed directly to me each month. It's a fun way to avoid ever running out of coffee, and getting to try new things while expanding and exploring my taste. My favorite roasters right now (with subscriptions) are Onyx Coffee Labs, Brandywine Roasters, and Proud Mary Roasters. – ZR
At Trail Runner, we have a policy of showing no preference based on brand in our gear testing. We are not compensated by brands for testing or consideration, and we do not guarantee inclusion of a product in our coverage. Our testers live in the Rocky Mountain west and are both recreational and competitive runners. This list includes gear that we receive from brands for testing as well as our own personal favorites from decades of running.