How to Prepare for a Personal FKT
Heading out the door? Read this article on the new Outside+ app available now on iOS devices for members! Download the app.
With most major races having been cancelled this year, trail runners have had to get creative and think outside of the box. Many have embraced virtual racing and personal FKT (fastest known time) projects. Most trail runners will agree that racing is awesome but it is not the sole purpose for running.
I love planning micro adventures and then running them with a bunch of friends. Some of my best memories of the mountains are not those big race wins but rather an epic day with good friends when we have underestimated the route and had to "death march" the final 10 miles with no food.
Over the past couple of years, high-profile FKTs have gained huge traction. This spring and early summer, in the age of Covid-19, it has been inspiring to see a surge in people taking on their own personal-fastest-known-time challenges. It sucks to have your favorite race cancelled but why not set up your own PFKT project, such as linking a series of your favorite peaks in a single run? Here are eight of my key tips when preparing for your PFKT.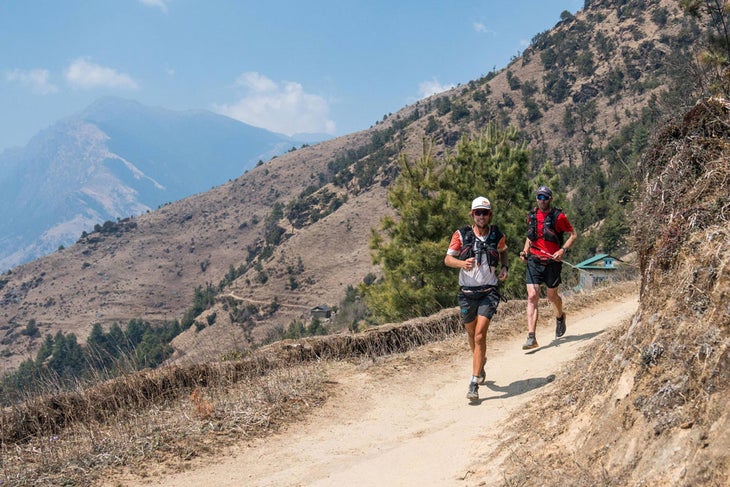 Put a training plan in place. This will keep you motivated and give you the confidence that you are on track to achieve your goal. If I don't have a plan in place, I tend to feel like a headless chicken running around in circles. This plan can be really basic or more structured depending on your personality and flexibility. The most important thing is to have a clear direction to achieve your goal.
Focus on the key challenges of the project. Whether it is a 100-mile race or a PFKT, I always write down the key challenges. If the terrain is very technical and has lots of elevation change, for example, mimic that in your training, especially on your long runs. If it is going to be hot, try and train midday when it is warmer and do some sessions in the sauna leading up to the project. Focusing on the major challenges provides the mental confidence that you have prepared to the best of your ability.
Find the balance between performance and fun. What attracted me to the sport of trail running back in 2006 was the adventure element and the unknowns it brings. I love racing and pushing myself to my limits but nothing beats a big adventure in the mountains with friends. It is important to find a good balance between improving as an athlete and also having fun. If you are really enjoying yourself and feeling motivated, you will automatically improve your performance.
In the age of Covid-19, you can still include your running partners in some of your training sessions to keep things fresh, of course while employing safe practices.
There will be times when it sucks to get out of bed early or you are feeling tired during an interval session but it important that you stick to your plan and get these sessions done. When I am losing the fun or motivation element in my training, I often seek out new locations. Try to stay present and enjoy each run as opposed to being too fixated on the end goal.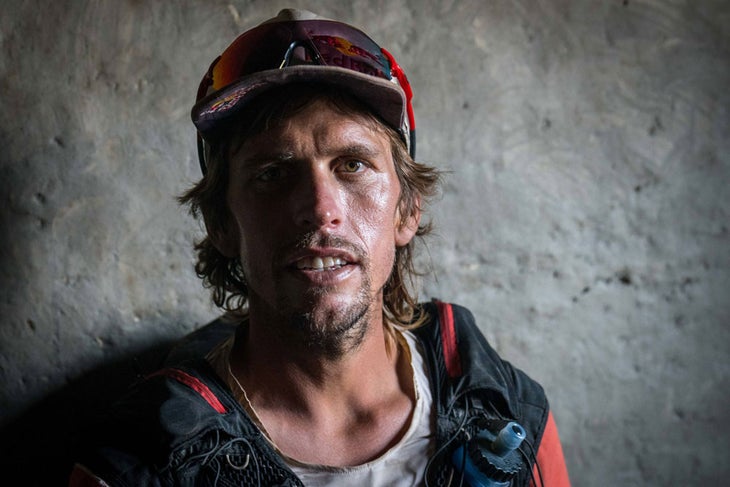 Set mini goals. Doing so will give you the confidence to know your training is on track. If I am not achieving my mini goals, I adjust my training or expectations going into my project. When your personal FKT is a long way out it is nice to have some mini goals to break the time up and keep motivated.
Recover right. I have been running ultramarathons for 13 years and the biggest mistake I have seen runners make is not focusing enough on recovery. We all lead busy lives and when trying to fit everything in, it is often things like sleep, a massage or doing some mobility and stretching that take a back seat.
If you are feeling tired or flat, it is OK to miss a session or two to get some extra sleep or a massage. It is important to stay in tune with your body and be honest with yourself and back off from your training when you are not recovering. Consistency in training and not getting injured is the key to improving as a runner.
Dial in nutrition. One of the biggest factors during a race or FKT that leads to poor performance is when runners get their nutrition wrong or have stomach issues. Just as you train for a specific race or project, you should also train your stomach. On your long runs, use the same nutrition you will be using during your project and train using the same amount of calories per hour that you plan to during your project. Having a solid nutrition plan going into your personal FKT will be a huge help.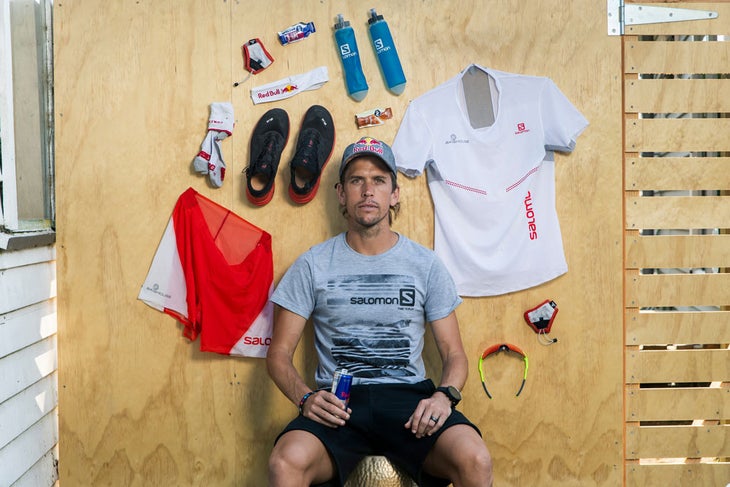 Get to know your gear. Make sure you have tested and know how to use all your gear on your long runs leading up to your personal FKT. You want to avoid unnecessary surprises on your big day in the mountains like chafing or struggling to access pouches in your backpack.
Visualize success. During the few days leading up to a big race or FKT, I always do some visualization of all the various scenarios I will encounter during my run. This can be from everything running smoothly and my legs feeling amazing to everything going badly, for example, messing up my nutrition and bonking.
Doing so will helps you keep relaxed when things go wrong. Runners who manage their low points the best during a big project get the best results.
Sandes just launched a new training program with Vert.run: Train for a 100K to 100-mile PFKT. The 12-week plan auto-adapts to each runner's skill level, training volume and schedule.
In 2010 Sandes was the first person to win all four races in the 4 Desert Series and in 2013 became the first person to win an ultra trail race on all seven continents. In 2011, he won the Leadville 100-miler  mountain race in Leadville, Colorado, his first 100-miler, and, in 2017 the Western States 100. At the beginning of 2018 Sandes and his friend Ryno Griesel set a new record on a section of the Great Himalayan Trail through Nepal, in a time of 25 days 4 hours 24 minutes. 
Sandes' biography, Trail Blazer, written by Steve Smith, was launched in 2016.