Keep Up Your Mountain Fitness Through The Winter With This Strength Circuit   
Try this quick workout to keep your stabilizer muscles strong through the winter and ready for spring and summer mountains.
Heading out the door? Read this article on the new Outside+ app available now on iOS devices for members! Download the app.
For a lot of us, athletic focus shifts during the winter months. We might run a little shorter to accommodate for less daylight, slow our speed to give our muscles more time to warm up, or trade out our usual hill repeats or mountainous runs for something a little less treacherous when covered with ice and snow.
But none of us want to be left behind when the spring rolls around (there's nothing like that funky crab walk you do the day after the first hilly run of the season, right?). Former U.S. Ski Team strength coach Chris Miller has a solution in the form of a quick circuit you can incorporate into your post-run cool down or winter gym sessions. Designed to build strength through all the muscles in your legs, both large and small, as well as boost stability through your core and back, these six moves will have you ready to pinwheel-arms down those hills as soon as the weather allows it.
RELATED: How To Train Specifically For Mountain Running
Fisher recommends incorporating the circuit two to three times a week after warming up. The circuit is designed to be done with a weight, but feel free to leave it out if you're new to strength work.
Directions
Perform 4 rounds of the power endurance circuit with 15 seconds between exercises and 90 seconds between rounds. Then perform 3 sets of the anti-movement core sequence.
Power Endurance Circuit
Skater Hop – 6 reps each side
Start with feet hip-width apart, weight in front of chest. (For a modified version, perform without weight). Shift bodyweight onto one leg, then hop laterally to land on the opposite leg. Keep head and chest up, weight at chest height. Continue to hop back and forth for 12 total reps.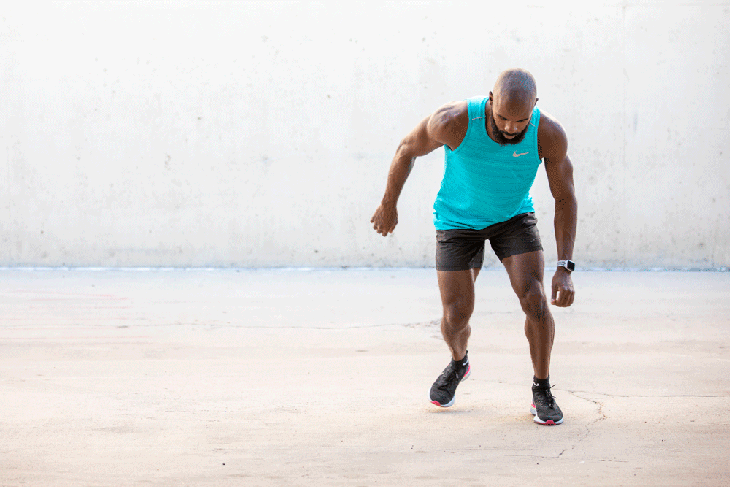 Hay Baler – 6 reps each side
Start in a narrow split squat position, holding the weight opposite of the front leg at hip height. Step your back foot forward and lift the weight diagonally over the shoulder. Step back and bring the weight down to return to starting position. Repeat on the same side for 6 reps before switching sides.
RELATED: Trail Runners Shouldn't Skip Arm Day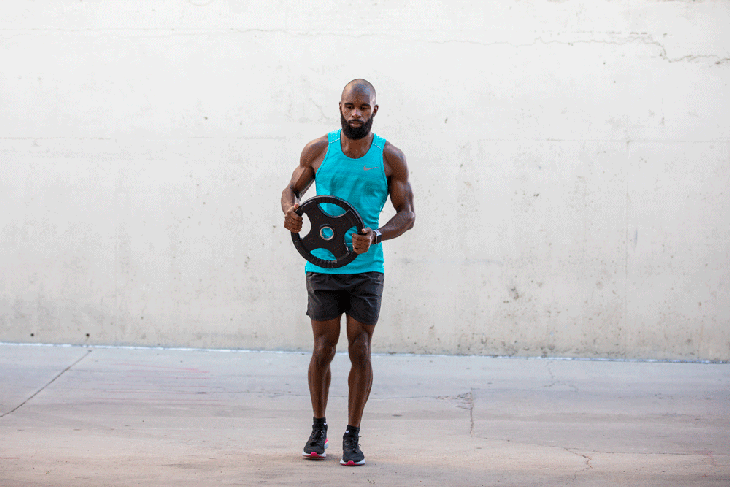 Romanian Deadlift – 10 reps
From standing position with knees slightly bent and kettlebell, weight plate, or dumbbell in hand, hinge at the hips and allow weight to slowly pull the upper body towards the floor. Keep back flat and arms straight. Drive through the legs to return to standing. Repeat for 10 reps.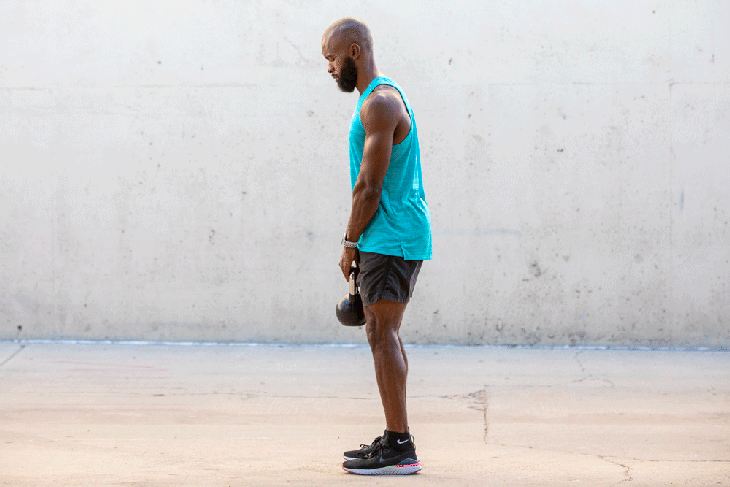 Squat to Press – 10 reps
Start with feet shoulder-width apart, weight at chest height. Bend knees and hinge at hips to sink into a low squat, keeping the back straight and chest up. Drive through the heels of your feet and press the weight overhead as you return to standing. Repeat for 10 reps.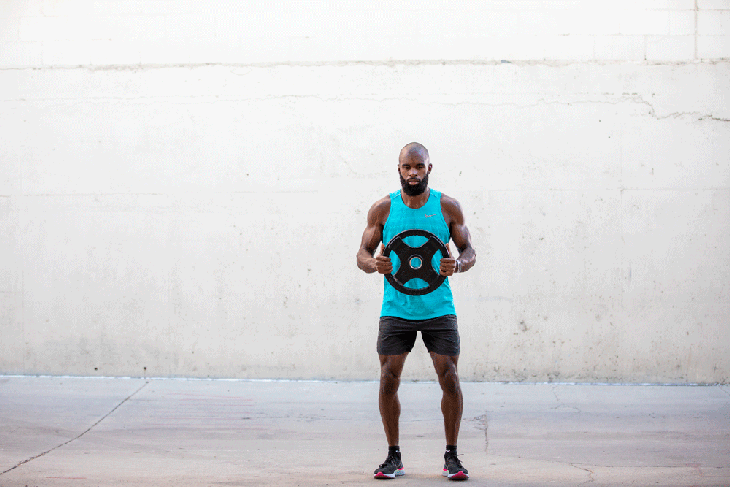 Anti-Movement Core Sequence
Dead Bug – 20 reps
Start on the floor, legs raised and bent to 90 degrees and arms extended straight overhead; make sure your low back is pressed flat against the floor. Extend opposite arm and leg, then bring back to center. Repeat on the other side and keep alternating for a total of 20 reps.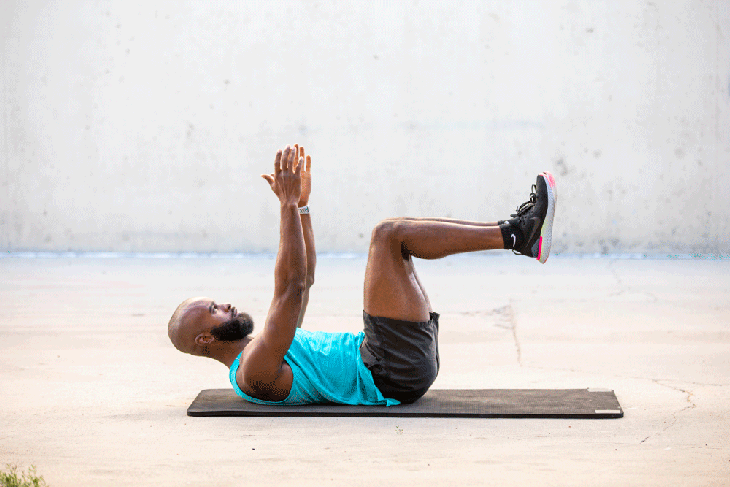 High Plank Pull-Through – 20 reps
Grab a moderate weight and get into a high plank position, with the weight just within reach to one side. While holding a plank, reach the arm farthest from the weight under the body to drag weight towards the opposite side. Maintain a strong plank position with hands directly below shoulders, hips high and level. Repeat for 20 reps.
RELATED: A Beginner's Guide To Weightlifting For Trail Runners