The Winners and Losers 16 Hours into the 2019 UTMB
Heading out the door? Read this article on the new Outside+ app available now on iOS devices for members! Download the app.
Brought to you by Columbia.
Losers
American Men. Hayden Hawks dropped early on, saying he's just not focused on longer efforts. Tim Tollefson dropped in the late hours of the night, for the second year in a row, due to a stomach bug.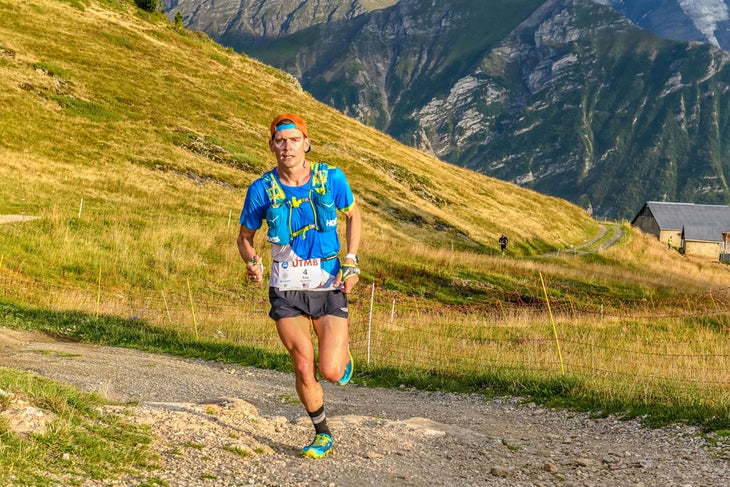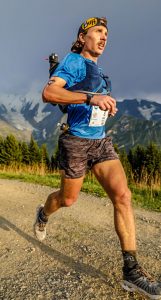 Zach Miller (left) stuck to his race-strategy guns and went out hot into the top 10, before fading into 30th position by early morning. Andrew Miller was holding steady until he hit a wall around Champex Lac and fell out of the top 10.
Night Running. American Kaci Kickteig tumbled down a mountainside while running during the night and sustained injuries that caused her to DNF. Her Instagram reports that she's OK, but wasn't able to continue UTMB.
Solitude on the trail. 2,542 runners don't leave a lot of room for peace in the alpine. This hyper-competitive conga-line will stretch around the Mont Blanc massif well through the night. Even the leaders in front don't get much solitude, as they're followed by a film crew on foot and e-bike throughout the race.
Early leads. Miao Yao (below) set a blistering pace out of Chamonix before withdrawing at La Fouly.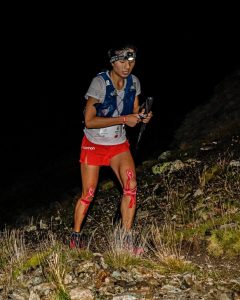 Compression wear. Form-fitting socks and sleeves are as omnipresent as course markings on the UTMB course, though UTMB's leaders tend to sport a looser garb (looking at you, Shortneys). Though it's unlikely this anecdotal evidence will overrule the very European preference for compression wear, this editor would love to see more street-savvy style on the trail.
Winners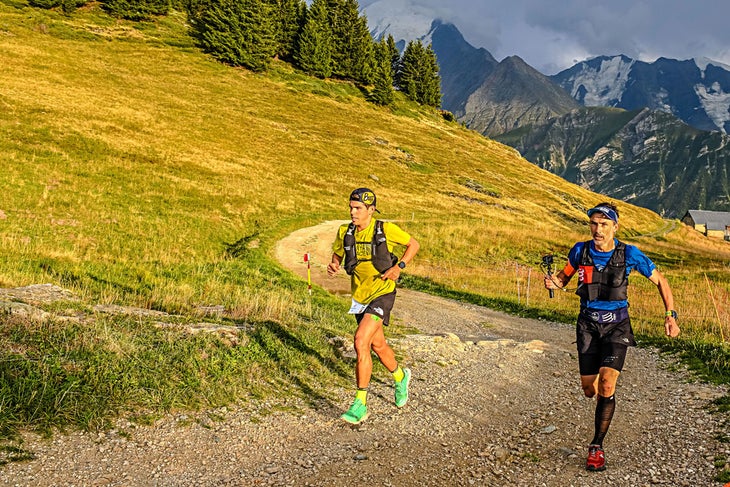 11:19 Pace. Spaniard Pau Cappell has averaged just over five miles per hour for the entire race and has held a steady lead through the night into the morning. Cappell's pace has been unwavering, and the Frenchman Xavier Thevenard, who's been running in second position since the night, has little hope of catching him if he holds that pace.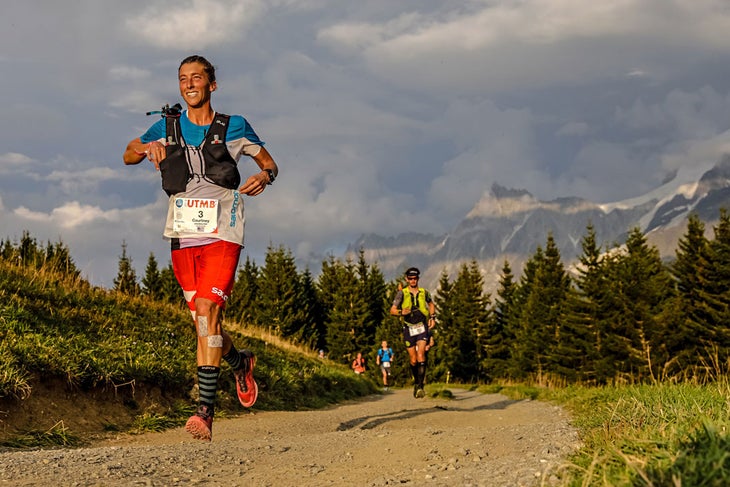 American Women. Courtney Dauwalter inched up through the top 10 to move in front of the women's field and moved into the top-15 overall early Saturday morning. Katie Schide and Rory Bosio ran conservatively out of Chamonix to move into the top 10 in the back half of the race.
Heat. Despite early predictions of rain, the weather has held relatively steady and has been unseasonably warm. Ice is hard to come by in Europe unless you want to scrape it off Mont Blanc yourself. As Courtney Dauwalter ran through Champex Lac Saturday morning with about 50K to go, she said she was eagerly awaiting gelato or a popsicle. Almost 500 runners have DNF'd at 18 hours, partially due to the blistering heat.