The North Face Endurance Challenge, Wisconsin
Heading out the door? Read this article on the new Outside+ app available now on iOS devices for members! Download the app.
Now in its 11th season, The North Face Endurance Challenge, Wisconsin, has established itself as one of the best trail-running events in the Midwest, if not the entire country. With distances ranging from 5K to 50 miles, it offers something for everyone.
Held about 60 miles southeast of Madison, it offers road runners a path into the world of trail running and seasoned trail runners the chance to race along the magnificent Ice Age Trail in Kettle Moraine State Park. Runners experience a variety of terrain, ranging from flat, wide sandy horse trails to rolling packed-dirt singletrack through forest and prairie. But don't be fooled by the relatively low elevation profile—the venue is plenty challenging.
"There are no big climbs in the races, but you are constantly going up and down rolling hills known as 'kettles,' which makes it hard to get into a rhythm," says local ultrarunner Tyler Sigl. "The continuous little ups and downs just eat away at you."
Race Specs
Race Date: September 15-16, 2018
Mileage: 5K, 10K, half marathon, marathon, 50K, 50M
Vertical Gain: 860 feet in the 10K; 1,396 feet in the half marathon; 6,282 feet in the 50-mile race
Participants: 1,300-1,500
Founded: 2008
Location: Madison, Wisconsin
Population: 400,000
Elevation: 873 feet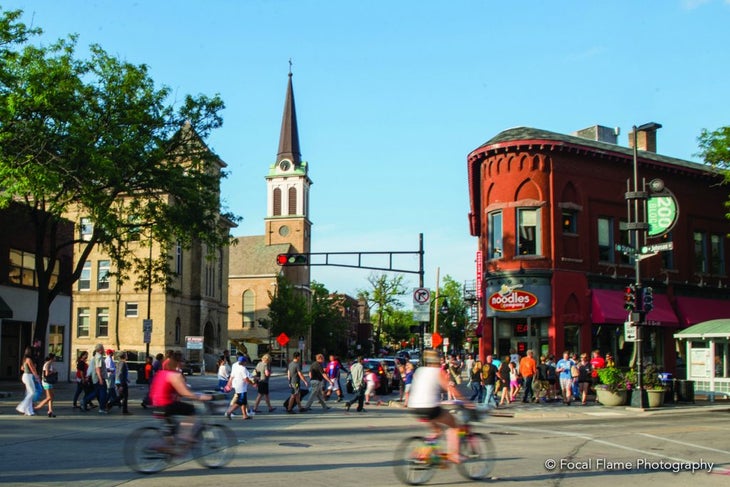 Vibe
Madison is one of the top endurance meccas of the Midwest, known for its running, triathlon and cycling communities, races and resources. An outlier amid its low-key Midwestern counterparts, this progressive-thinking city emits a cool, hip and active vibe, with a network of trails and paths, running shops, healthy cuisine and farmer's markets at the core of its identity. It's no wonder it's regularly ranked among the healthiest, happiest and best places to live in the United States.
Trails
The most popular trail system in Madison can be found at the University of Wisconsin Arboretum, with 17 miles of singletrack and doubletrack routes through forest and prairie terrain. Outside of the city limits, the Ice Age Trail is a 600-mile route that zig-zags across eastern, southern and northwestern portions of the state through rolling kettles, forests, prairies, marshes and swamps.
"If you are running a trail ultra in the state of Wisconsin, chances are pretty good that it will include some portion of the Ice Age Trail," Sigl says. Other key systems include the Military Ridge State, Capital City State and Pheasant Branch Conservancy trails.
Local Hero
Tyler Sigl is a Wisconsin-born-and-bred runner who credits his training for The North Face Endurance Challenge for reviving his running. He had been a dominant NCAA Division III runner for the University of Wisconsin-Platteville (about an hour southwest of Madison) and then shifted his focus to marathons, running a solid 2:17:28 and qualifying for the 2012 U.S. Olympic Trials. But then his times plateaued, and the training got monotonous.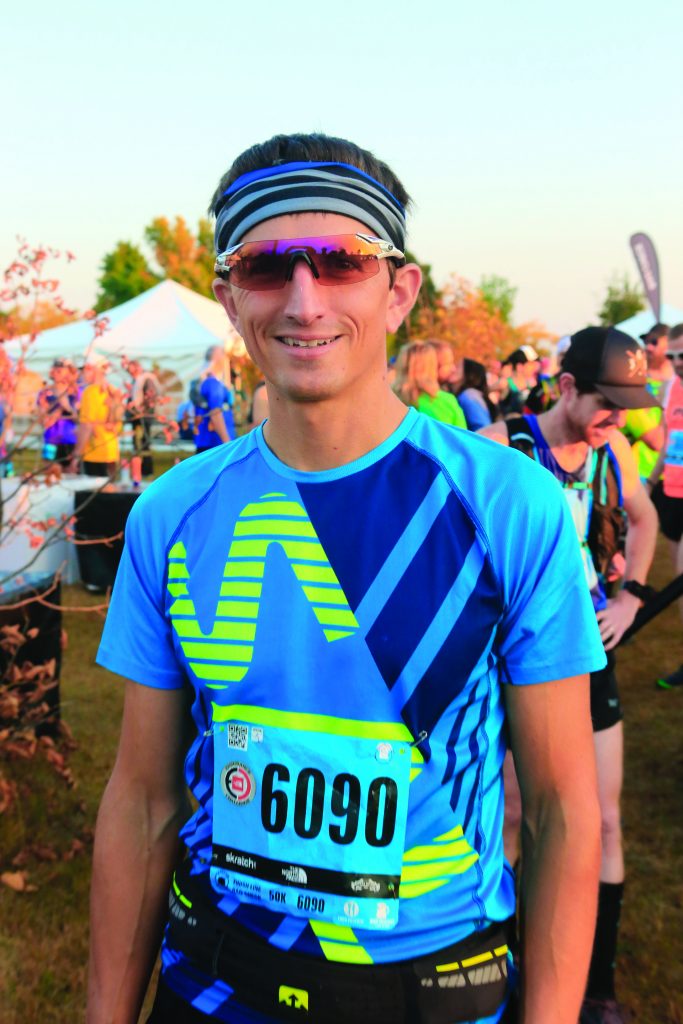 "In order to keep running fun, I switched things up and signed up for The North Face race," says Sigl, 32, who works as a mechanical engineer/industrial designer and lives with his wife and two young daughters near Seymour, Wisconsin. "Between the change in training and the change in race atmosphere I found the joys of running again. The ultrarunning community is laid back, easy going and very welcoming."
Since his shift in focus five years ago, he's won the 50-mile race at The North Face in 2013, 2014 and 2015, followed by the 50K in 2017.
Sigl has made the most of Wisconsin's rolling terrain to successfully train for hillier races in other places—most recently, he won the 2018 Ultra Race of Champions 100K on the rolling terrain of Skylark, Virginia.
"Even though the climbs in Wisconsin aren't as long as they are in races like The North Face races in California or Chuckanut in Washington, they work the same muscle groups and the repetitions make up for it," he says.