Heading out the door? Read this article on the new Outside+ app available now on iOS devices for members! Download the app.
There's a breed of trail runner not only finishing out front at nationally competitive races, they're raising their children along the way. The challenge of being a mom may not lend itself to the elite runner's life, but this bold class of women is rewriting what it means to be a mother athlete.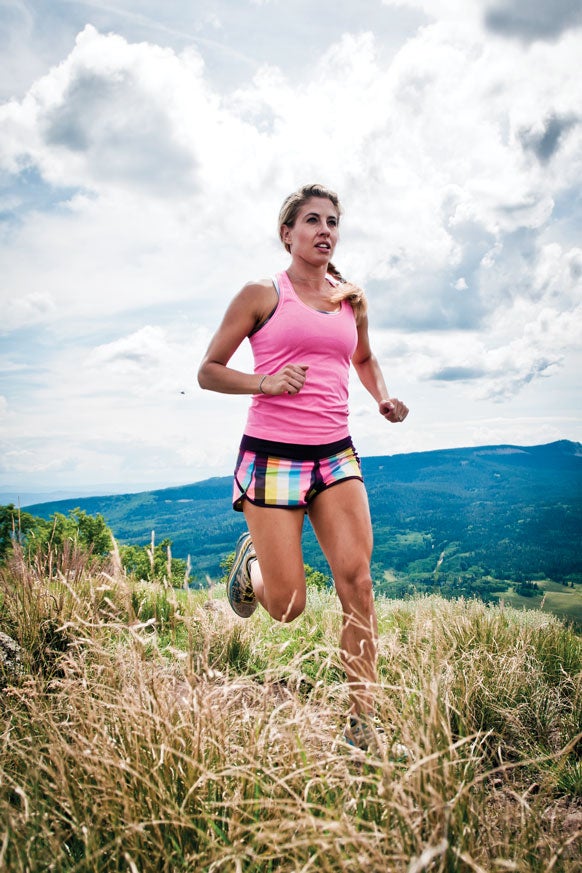 Create your own values
"People will judge you and you need to ignore that judgment. The outside pressure of what motherhood looks like doesn't apply. You just need to do what's right for you and your family. The longevity of my running is in large part due to taking time off for my pregnancies.
Having built-in breaks has given me time to emotionally and physically take a step back. Respecting the cycle of our child-bearing years is so important as a mother in this sport."
—Jen Benna, 38, of Reno, Nevada, has raced over 50 ultras in the last 15 years. She has wins at Zion 100 and American River 50 as well as podium finishes at Leadville 100 and Angeles Crest 100. Benna has continued racing competitively while raising two children, now ages seven and three.
What kind of role model are you?
Children witnessing their mothers dedicating themselves to a sport, regardless of success, is valuable.
Liza Howard recalls her concerned son as she came through a 100-mile-race aid station not in the lead: "Mom, is it OK that you're not winning?"
"I'm 46 now," she says. "That makes it easier to let go of things that used to be important."
—Liza Howard, of San Antonio, Texas, began running at 35, after her son was born and quickly racked up several wins including Leadville 100, Rocky Raccoon 100 and Javelina Jundred. Howard holds multiple USATF Championship ultra wins.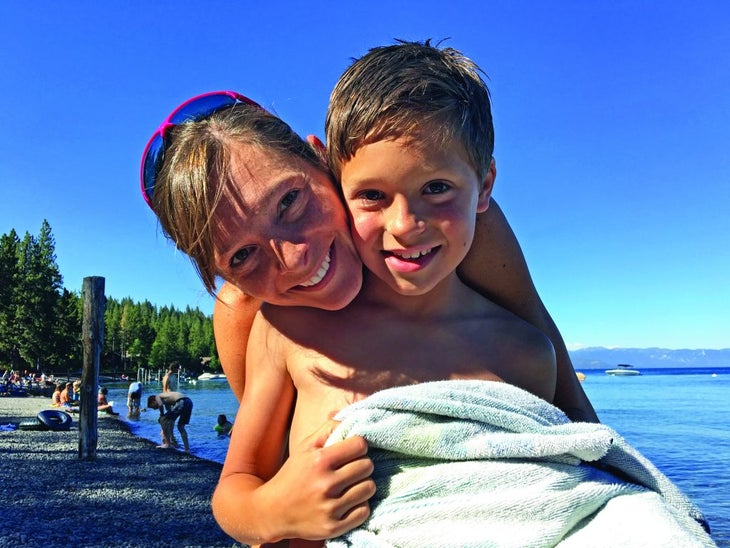 Boundaries become ever-more important
"My training is non-negotiable. My routine is really important to me and my husband supports it. I do my critical speed workouts in the morning so I can be home with the family. You can't get these years back."
—Caroline Boller, 43, of Solvang, California, has a long list of top finishes, including 8th at Western States 100 and 1st at the Black Canyon 100K. Boller holds the American record for 50 miles on trail, and has logged hundreds of miles on her garage treadmill while her two- and four-year-olds napped.
Trim the fat
"I've realized that through very specific training I can still do really well and not have to do 100-mile weeks up in the mountains with huge vertical. Everything has a purpose, and I cut out other stuff.
Ultrarunners are good at lying to themselves about fitness, injuries and limitations. You really need to look at what works for you."
—Bethany Patterson, 39, of Richmond, Virginia, has wins at Georgia Death Race 68-miler and Hellgate 100K. She has remained competitive while raising her three children, eight-year-old twins and a four-year-old.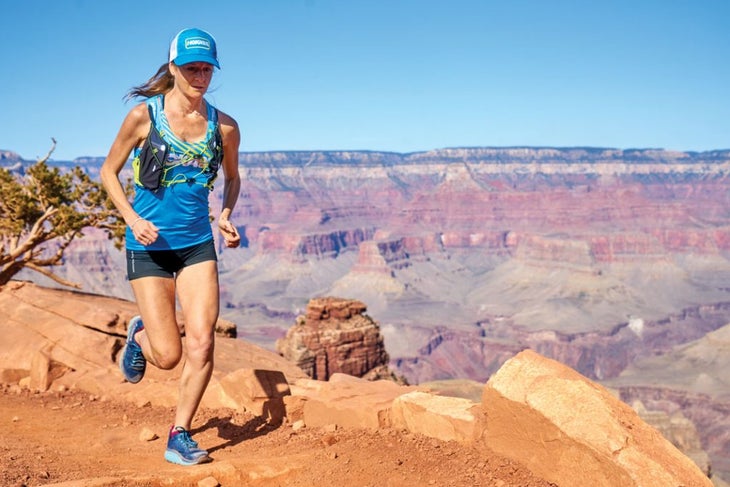 Intentions are everything
Having kids can lead moms to discover that competitive running pales in comparison to home life.
"My training needs to be intentional and purposeful, because I am taking time away from my baby. It can't be flippant. Being a mom is going to make me a better runner because of that intentionality.
Most runners want to do more than is productive. I'm not getting greedy to train more, because I need to do what's right and healthy—no more, no less."
—Alicia Vargo, 35, of Flagstaff, Arizona, has placed 1st at Dirty 30 50K and holds the Fastest Known Time for the Grand Canyon Rim-to-Rim. After the R2R, her husband met her on the north rim so she could nurse their baby, immediately.