Jonathan Albon On Training for the World Trail Running Championships in Thailand
How this world champion plans to push through the pain (and where he expects the field to explode)
Photo: Jordan Manoukian | The North Face
Heading out the door? Read this article on the new Outside+ app available now on iOS devices for members! Download the app.
When British ultrarunner Jonathan Albon defends his title at the 40K Men's Individual at the Amazing Thailand World Mountain & Trail Running Championships in Chiang Mai this weekend, November 5, it's fair to say he'll be slightly out of his element. After all, he's recently been running through some of the first snowfall of the season in his home training grounds of Romsdalen, Norway.
In comparison, this week's forecast for Chiang Mai shows a high of around 90° Fahrenheit – with the kind of humidity that shows up on your skin a few minutes into your warm-up.
RELATED: Joe Gray, Grayson Murphy Headline U.S. Team At World Mountain & Trail Running Championships
But Albon doesn't hold multiple world championship titles in trail running, obstacle course running, and ultra skyrunning because he stays within his comfort zone, and he hasn't remained undefeated in trail running at the sub-100K distance by going into these events unprepared.
Luckily for us, Albon took a few minutes out of his Thailand prep to talk about what drives him to excel in this sport, what he expects to encounter in the World Championships, and what he hopes the future of trail running looks like.
Pursuing Challenges, Embracing Nature
Even though Albon didn't begin running competitively until he was 20, he jumped straight into the sport's most challenging subcategories, like obstacle course racing and ultras. And that was not by accident.
"One of the main reasons I ended up competing in obstacle course races (OCR) to begin with was to test myself," Albon said. He was drawn to both the "tough enough" aspect of OCR and the all-around fitness required. He liked that it wasn't enough to just be able to put one foot in front of the other faster than your competition, but that you had to be strong, fast, agile, skilled, and adaptable.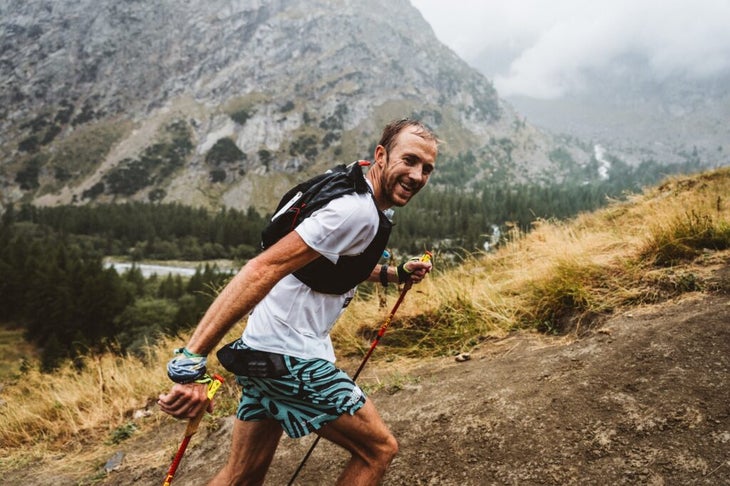 "This seemed like a healthier form of fitness to strive towards and one I really enjoyed," he said. "I would finish each event having learned something about myself, as opposed to just being happy or sad depending on what the guy with the stopwatch says."
From there, he gravitated toward trail running for reasons many of us can understand – he felt at home in those natural surroundings. "It's an addictive feeling, to move efficiently through nature, and one that is far more rewarding than ticking miles off on the road," he said. "Unfortunately, the purest nature is now predominantly in mountainous areas, as hills make it less economical for humans to ruin, so I've naturally become a mountain athlete, too."
Albon's Approach to Thailand
Unsurprising spoiler alert: it won't be easy.
"Thailand is definitely a unique venue – and a challenging one for someone that has been more used to running in 0 degrees [Celsius] than in 30 the past months," Albon said. "This heat and humidity will be the biggest challenge. That, and the 40 kilometers [25 miles] of running with 2500 meters [8,200 feet] of climbing."
Set in the mountainous northern region of Thailand about 430 miles north of Bangkok, Chiang Mai is a city on the banks of the Ping River. Not only does it offer spectacular scenery, but in recent years, it has earned a solid reputation for hosting large outdoor sporting events, so choosing it as the site for the World Championships certainly makes sense.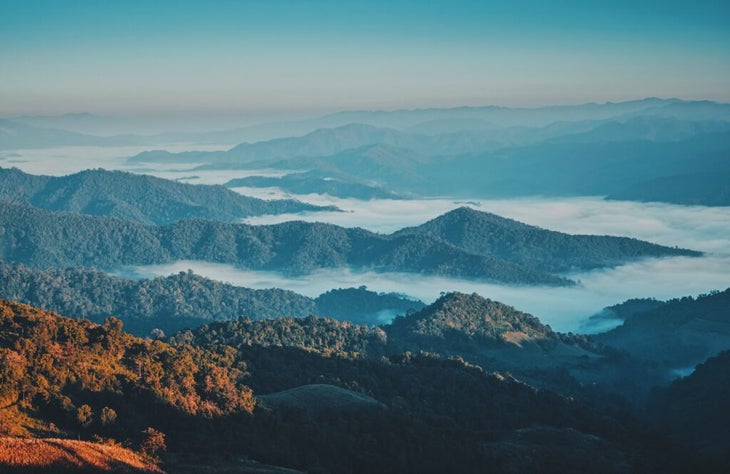 Albon described the course as being split in four sections: a big climb, a descent, another big climb, then a final descent with two "kickers" on the way down. "Undulating and flatter trails suit me best, so it is going to be a challenge with the longer, unbroken uphills, but one I have been training for and am looking forward to getting into," he said.
He describes the first descent as long and runnable, with a loss of 1,000 meters (3,200 feet) of elevation over 10K (6.2 miles) on relatively non-technical terrain. That might sound like some free speed to take advantage of, but he's wary. "This can cause havoc for the legs, which you can completely destroy from the pounding, making it very difficult to ascend well afterwards," he explained. "This is where I can see the field exploding."
Race Prep With a Pro
While you might expect someone with Albon's background to land in the "Team Extreme" category when it comes to preparing for the heat and hills, his approach has been decidedly more moderate.
He spent a week training in Spain to get used to the heat, but opted not to overdo it, heading back home to Norway afterward, then arriving in Thailand just a week before race day. "Hours of heat training and sauna can wear you down both physically and mentally," he explained, and, "come race day I will need all the mental grit I have."
That's especially true for Albon. "The mental side of racing is where I maybe struggle the most," he said. Albon recalled his father saying that he wins races running with heart more than running with skill or fitness, and added, "I often worry that I won't be able to push as hard as I know I should be able to."
"Racing is a very painful experience, and it can be challenging knowing the pain can end at any time – you just need to slow up or stop," Albon said. Those doubts might plague him now, but he acknowledges that they usually disappear once the gun goes off. "I lose myself in the moment," he said, "trying to move as efficiently and as fast as possible through whatever terrain I am faced with, only stopping once someone says I am done."
"Racing is a very painful experience, and it can be challenging knowing the pain can end at any time – you just need to slow up or stop."
As for what he'll be wearing, well, you can count on the fact that it's been put through its paces. "I always test all my gear to its limits in training and am the first to get the sewing machine out to customize or adapt gear to my uses," he said. However, he said, in this case, the course should take just around 3.5 hours and he expects to get by with pretty minimal gear. "I'll be carrying 500ml of fluid within a running belt, consuming around 90 grams of carbs an hour, and attempting to replace lost electrolytes from all the sweating."
RELATED: The Best New Running Shoe for Every Type of Trail
He'll be doing so in his Team GB Kit, rather than his favorite shorts and vest from his sponsor The North Face, but, he said, "This is a small price to pay for representing your country."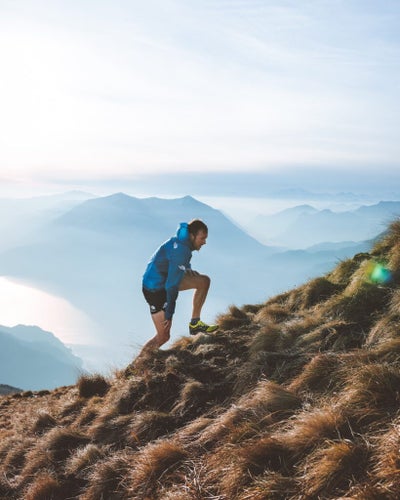 The Future of Trail Running
Throughout his career, Albon has witnessed some major changes to trail running, including serious growth. In the UK, for example, Google searches for trail running have increased by 102% since 2015 (compared to a 12.5% increase in general searches for running). He acknowledges that this can be both good and bad.
"It is fun to see more and more people heading to the trails and mountains," he said, "and this is having a knock-on effect, raising the competitiveness of events and increasing the likelihood of someone like me living from the sport full-time." Still, with increased popularity and competitiveness, there are growing pains, "one being the raised chances of cheating, highlighted recently with the winner of Sierre-Zinal being caught for doping," Albon said.
He also has concerns about the sport changing to become more spectator-friendly (and less fun to take part in). "If trail races were to become short, lapped courses in man-made environments to make it easier to film, I think much of the beauty of the sport would be lost," he said, "and many of the smaller qualities needed to perform well [would be] made redundant."
Catch the inaugural World Mountain and Trail Running Championships here.