Outside+ And Trail Runner Get You More
Award-winning storytelling and journalism to inspire and challenge how you train, think and adventure.
Heading out the door? Read this article on the new Outside+ app available now on iOS devices for members! Download the app.
Here at Trail Runner, we're a bit old-fashioned.
We're the kind of folks who love picking up an actual book at the bookstore, newspaper at a coffee shop and love sticking our noses in an actual paper magazine. 
That's why we're excited that Outside+ members will receive a print subscription to both Trail Runner and Outside when they join. 
While we're all trail runners at heart, we find there's a big overlap between the folks who read Trail Runner and who have a heart for adventure larger than one subscription can satisfy. Many of us are gear geeks, adventure addicts, travel connoisseurs and athletes looking to push the bounds of what is possible. Now that each Trail Runner subscriber will receive Outside, its award-winning storytelling and journalism can inspire you all to rethink how to train, think and adventure.
There's nothing quite like settling in to read the thoughtful and adventurous text the way it was meant to be read—carefully arranged on glossy pages with award-winning photography. Outside has published the words of legends John Krakauer, Ian Frazier and  Annie Proulx, and is home to cutting-edge thought leaders like Brad Stulberg, Alex Hutchinson and Blair Braverman. Whether you're looking for Outside's famous gear guides, interviews with top athletes or cutting-edge cultural criticism, you'll find it all in Outside.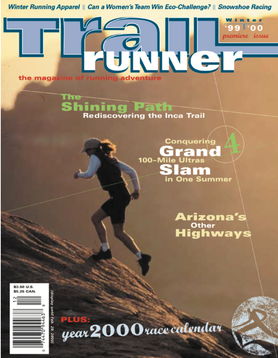 While we at Trail Runner work hard to maintain a fresh online presence through podcasts, social media and trailrunnermag.com, we were founded on the principle that top-notch writing and journalism were the threads that connect us all to the sport we love. Maybe you enjoy Doug Mayer's thoughtful and funny musings on European influence in the trail scene, Howie Stern's photos from the front lines of trail's biggest races,  Brian Metzler's coverage of mountain culture or David Roche's cutting-edge training advice—it can all be found in the print editions of Trail Runner. Each year, we feature gear guides, a breakdown of top trail towns, the most scientifically accurate and up-to-date training and nutrition advice, essays, photo features and long-form stories from the frontlines of sport. A Trail Runner subscription gets you five fat mags including our annual DIRT issue, featuring the year's best stories and photos.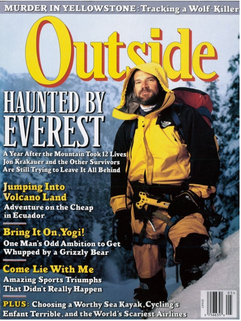 Trail runners are old school, and no one gets that more than us. In our new partnership at Outside, we remain committed to those values of staying true to the spirit of the sport and bringing you forward-thinking writing from the best voices around, honest and authentic stories about the characters that make our sport what it is, from elites to the back of the pack heroes. While an Outside+ membership gets you lots of great online features, we hope you will enjoy the fact that it puts gorgeous photos and brilliant prose literally into your hands.