Western States Endurance Run Announces This Year's Golden Ticket Races
With the first-ever Golden Ticket race in Asia, there are more opportunities than ever for international runners to gain entry. How will this change reshape the startline at the U.S's most competitive 100-miler?
Heading out the door? Read this article on the new Outside+ app available now on iOS devices for members! Download the app.
On August 9th, 2022, the Western States Endurance Run (WSER) updated its schedule and criteria for the 2022-2023 Golden Ticket races. For the second consecutive year, the lineup will include three international races, including UTMB, and the first-ever Golden Ticket event in Asia. 
The Western States Endurance Run is the U.S.'s oldest and most competitive 100-mile race and has long depended on a lottery system to modulate the number of runners on the start line. Golden Ticket events give the top two runners automatic entry into the race, allowing them to bypass the competitive lottery. In this system, 28 spots are reserved for Golden Ticket winners in WSER. If the recipient of the Golden Ticket winner already has an entry (either through the lottery or another Golden Ticket event) the ticket rolls down to the next runner without entry. All runners who finish in the top ten at Western States also get automatic entry the next year.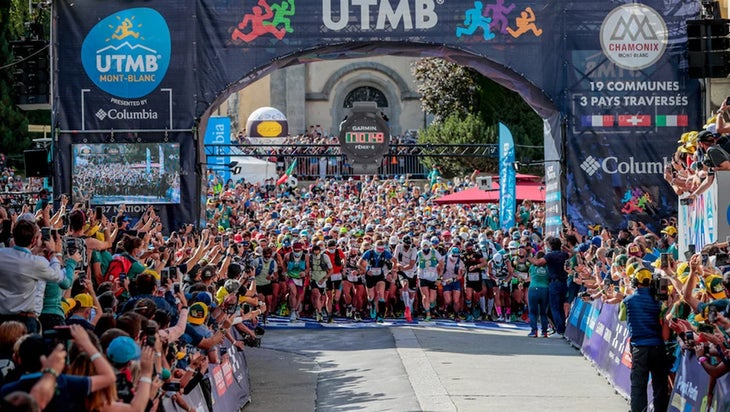 Like last year, the list includes Ultra Trail Mont Blanc (France, Italy and Switzerland) and Tarawera by UTMB (New Zealand). However, the Endurance Trail des Templiers (France) has been replaced with the Doi Inthanon Thailand by UTMB 100M. This is the second year that international races have been Golden Ticket events, and the first year that features an event in Asia, which spreads out and diversifies opportunities for international elites to gain entry to WSER. 
There are still only four Golden Ticket races in the U.S., and each year these events get even more competitive. Historically, there have been five to six Golden Ticket events in the U.S. Notably, the Lake Sonoma 50 is no longer on the docket, which was the only sub-100k chance at a Golden Ticket. All the remaining events are now at least 100k, which is WSER's current qualifying distance. There are now three 100-mile qualifiers: UTMB, Doi Inthanon Thailand 100M, and Javelina Jundred (Arizona).
The inclusion of four UTMB-branded events signals the coalescing of trail running's most competitive events under a single UTMB banner. Additionally, if runners want to run at the UTMB main event in Chamonix, France, they need to first run a UTMB-branded race to collect sufficient running stones to qualify.