The Outside+ Trail Runner Member's Guide to 2023
As a thank you for being part of the Trail Runner family, here are the trail-related Outside+ member perks included in your membership that you should know about. 
Heading out the door? Read this article on the new Outside+ app available now on iOS devices for members! Download the app.
If you're reading this, that means that, somewhere along the line, you said "yes" – yes to following Trail Runner's offerings of necessary stories from the trail. Yes to research-backed, constantly updated training plans and recovery protocols. Yes to expert-reviewed nutrition tips and top-shelf gear recommendations.
So, first thing's first: thank you. It's been an honor to have your attention, something we don't take for granted. Second, supporting Trail Runner as an Outside+ member is the single-best way to ensure that we keep providing this work for you in the future.
But this is not about us. This is about you, fellow mountain-hungry dirt-eater. 
In addition to premium Trail Runner content, every Outside+ membership comes with a crazy amount of perks, so many, in fact, that it can be a little overwhelming to locate! That's why we've created this trail-related list below for those who want to know: what else is in it for me?
Route Mapping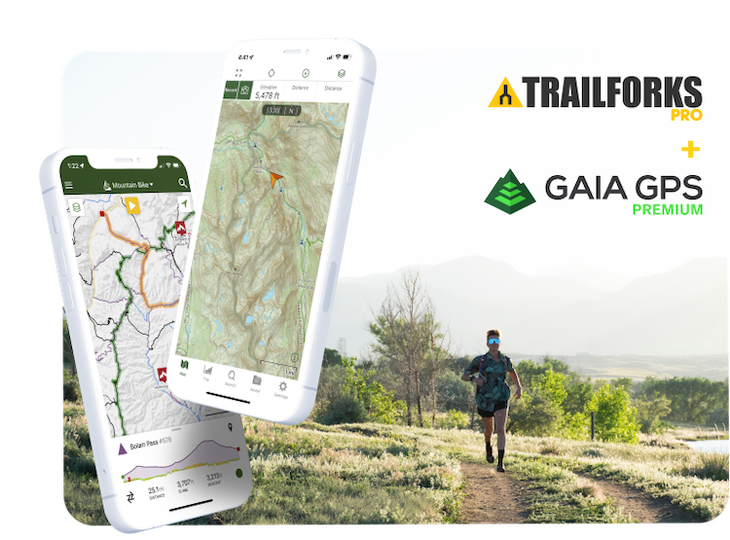 As Trail Runner editors, we use Gaia on a near-daily basis. It's our go-to for navigating terrain, looking for where to run single-track in new locations, and downloading maps for offline use. With over 300 maps, and more added regularly, you will never again feel lost or disoriented, with elevation and offline use. Being able to see detailed satellite imagery, custom overlaid against roads and topography is pretty neat. We love the historic topo maps to explore what our favorite routes looked like 50 or 100 years ago. And the premium map layers like snow depth, air pollution, weather, even cell phone coverage, can give you tons of comfort when running in new places.
This is one of the most important tools a trail runner can have in their toolbox as they head out into wild environments, and it's included with every Outside+ membership ($40 value).
When you hear Trailforks, think routes. Not only does Trailforks have tons of pre-made trail routes for running, hiking, and biking, but there's also a unique segment presentation where you can combine bits of known trail to make one mega-route, entirely your own. We like using Trailforks to find cool views and the best leaf peeping spots come fall. How cool is that?
Plus, the crowd-sourced aspect means that in popular outdoor areas you'll have constantly updated trail conditions. We've had more fun following mountain routes using Trailforks than any other mapping app out there, and every Outside+ membership includes both Gaia AND TrailForks Premium ($36 value).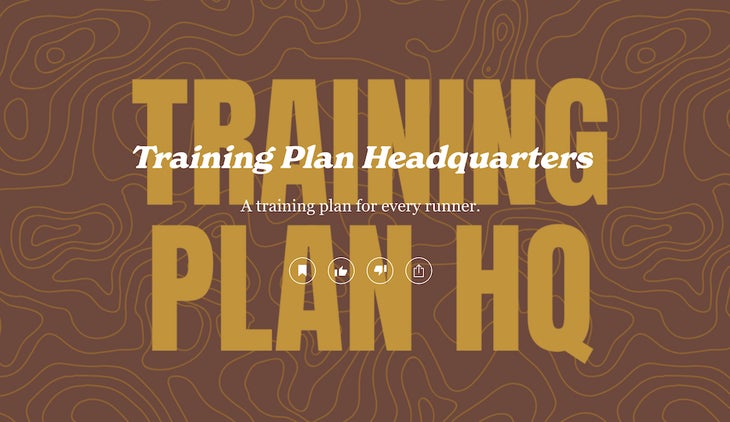 Over the years, Trail Runner has accumulated some of the best training plans out there for getting you ready for covering distances that range from trail half marathons to (gulp) 200-mile races. As an Outside+ member, this gives you access to dozens of training plans built by world-class coaches, rich in value and return. Here are three training plans we love: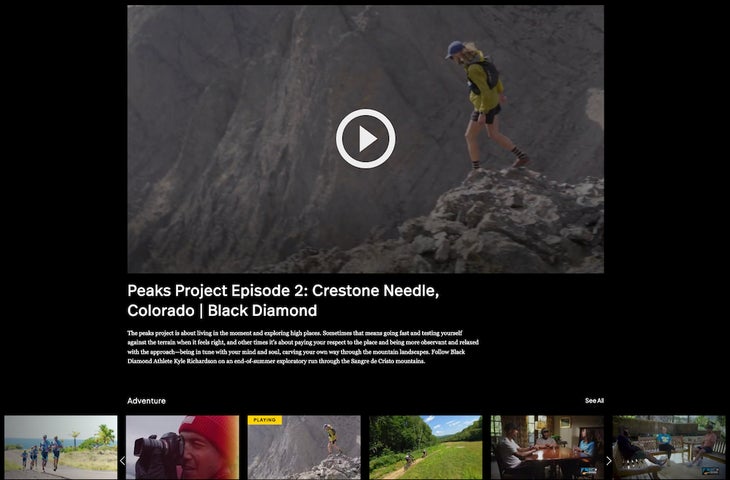 Sometimes, after a long run, you'll be stretching or finishing up that third breakfast taco and need some inspirational visual storytelling. Or, after a long day, you'll crave watching something meaningful. Outside Watch has been one of the most exciting wings of the Outside network, offering a Netflix-for-outdoor-junkies library of films covering most every activity under the sun. As a member you have access to the Outside Watch video library, with dozens of professionally produced videos. For mountain-lovers, here are some of our favorites: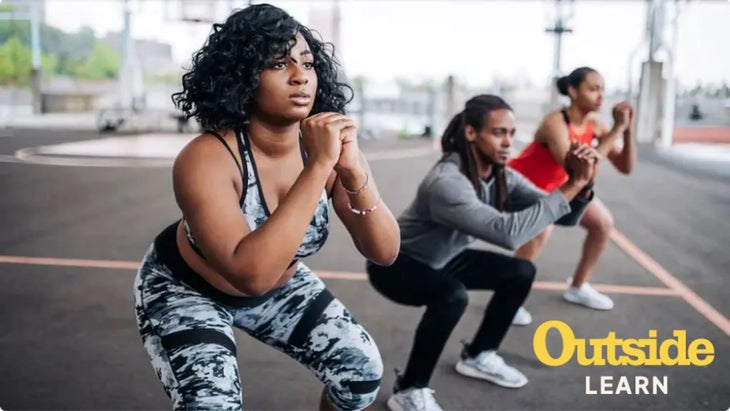 Trail runners are problem-solvers, lifelong learners at improvisation in finding an optimal process, a gel flavor, footwear, stride cadence, recovery protocol, strength routines that help us flourish at moving most efficiently along dirt, injury-free and with joy. Every Outside+ member gains instant access to an extensive library of online educational resources that are unparalleled in the sports and outdoor world. Everything from skiing to mountain biking to yoga to climbing to survival skills and more. Think of Outside Learn as a Masterclass for the Outdoors.
Find more than 4,000 videos across 1,000 lessons for nearly every skill imaginable. We found some of our favorite yoga routines for hip mobility (hint: critical for trail runners) exploring this resource. Here are a few we think you'll enjoy: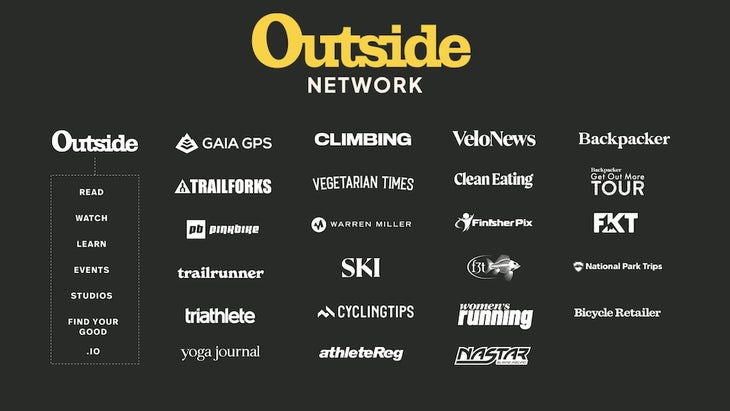 One of the coolest things about being part of the Outside network, for us, is to rub shoulders with experts, athletes, and creators from all corners of the active lifestyle ecosystem. From James Beard-award-winning chefs to 5.15 climbers, from yoga masters to Kona triathlete legends, when you join Outside+, not only do you receive daily features, training tips, and news from the world of trail and mountain running, but you also gain instant access to over 30 outdoor and wellness publications, event platforms, and outdoor resources.
A common activity of ours is to traverse the Outside network to find stories from adjacent platforms, realizing all the while that Outside's complete package has one thing in common: getting you outside, connected to place and people, and staying up-to-date on the latest in gear, training, and recovery. Here are some we think you'll enjoy:
Quality journalism is hard to come by these days. Your subscription supports our work in continuing to follow and share with you unique and in-depth stories with access you can't find anywhere else. We're proud of our editors, designers, web producers, fact checkers, and developers who all share a common love for the outdoors. As a member, you're supporting media professionals who truly eat, sleep, and breathe sports and outdoor journalism. So thank you.