Following Skydiving Tragedy, Friends Remember Trail Runner Logan Polfuss
Heading out the door? Read this article on the new Outside+ app available now on iOS devices for members! Download the app.
Logan Polfuss embraced adventure and pushed boundaries day-in-and-day out. He preferred taking calculated risks to making empty excuses.
But on October 18, 2018, Polfuss had his last earthly adventure. His body was found in a field outside of Vance Brand Municipal Airport in Longmont, Colorado on the morning of October 19, following a skydiving trip the previous day from which he did not return. He was just 23.
Despite his youth, Polfuss lived more life than most of us will in twice his years.
At 13, Polfuss ran his first marathon. By 14, he completed his first 50-miler: Dances with Dirt Devil's Lake in Baraboo, Wisconsin, finishing 12th. By 18, he'd run seven distances of 50K or longer, including the Ozark Trail and Zumbro 100-milers. He finished 12 peaks of the epic Nolan's 14 just shy of 60 hours and completed the Tuscobia semi-supported winter ultra in northern Wisconsin three times (75-mile, 150-mile and 160-mile).
From, Milwaukee, Wisconsin to Boulder, Colorado, Polfuss touched the lives of so many, while blissfully running through the forests, mountains and prairies; news of his death has sent shock waves through the ultrarunning community.
"We meet thousands of people in our lives, make many friends, but only a handful can touch us at that particular spot in our heart and put a permanent impression which, in many ways, shapes who we are and who we will become," Arun Sarkar, a Milwaukee-based ultrarunner posted on his Facebook page on October 21. "Logan Polfuss […] was (and still is) one of my closest friends, more like a brother."
Those who knew Polfuss say he was so full of light, he could brighten any room.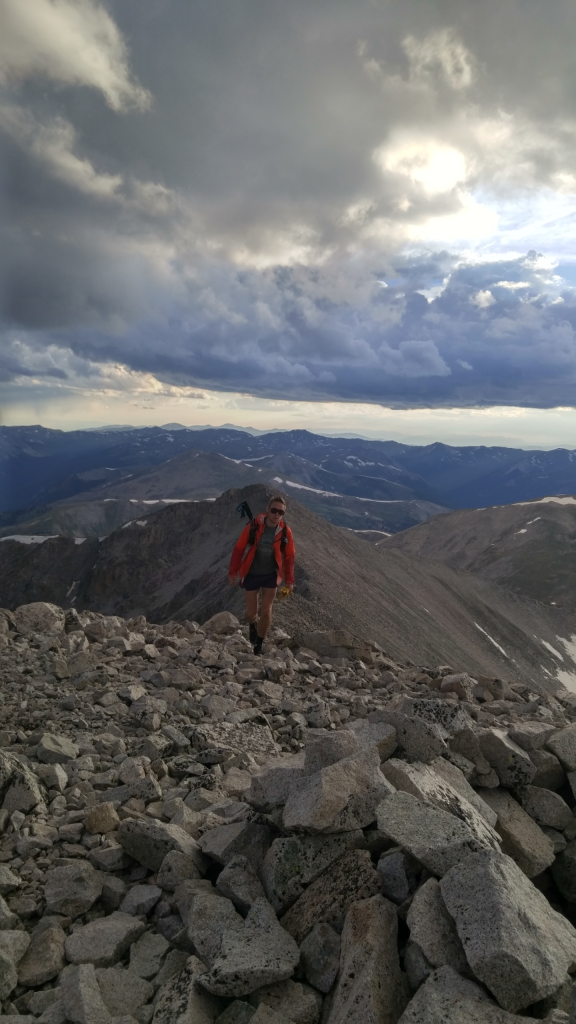 "He just made you want to stop what you were doing and make sure you were living and happy, and if you weren't, what were you doing to change it?" says Heather Moore, an ultrarunner in West Bend, Wisconsin, who considered Polfuss a brother, a best friend and a son. Moore, like many of Polfuss's friends, was nearly twice his age, but the two shared a deep bond. Other friends described a similar connection to him, despite an age gap.
Each describes a goofy, humble kid with a big smile, limitless energy, boundless compassion and a hunger to go after whatever he set his mind to. He could muster a smile even in the darkest depths of a race, and draw smiles out of others.
"He was just a positive force in the community and such an impactful character," says Boulder-based Jeremy Hendricks, who first met Polfuss at a Sherpa John fat ass run in 2014. "He lived in a way that most of us admire and admittedly in a way that some us fear, too."
That's because for Logan, "I can't" or "I don't have the time" were not part of his vernacular. This sometimes challenged those around him.
Every day with Logan was full of potential.
"I think many of us are fearful of getting outside our comfort zones and we are not always willing to expand ourselves in the ways that he was always questioning," says Hendricks. "He inspired me to tap into places of myself that I would have to sit with and think about why I was keeping myself from doing things that are scary."
Like the time he convinced his former roommate, Adam McRoberts, and Sarkar to summit Bear Peak in Boulder late one afternoon. The trio took no lights and no water, because Polfuss was confident they could make it up and down the 8,500-foot mountain before dark. But the sun set by the time they reached the summit and, nearly by feel alone, Polfuss guided them safely down.
"Every day with Logan was full of potential," says McRoberts, who spent weekend after weekend scouting Nolan's with Polfuss. "If reincarnation is a real thing, this was not his first go-around; he was a very smart, old soul, yet he was totally his age—he would say and do goofy shit—but he sort of had things figured out."
Darelynn Polfuss says her son was naturally self-motivated, and "always loved a new challenge." He was a star wrestler and cross-country runner growing up in northwestern Wisconsin. He ran the Boston Marathon at 18 and moved to Colorado after graduating from Oshkosh West High School in 2014, compelled by the pull of the mountains.
In Colorado, he studied wind turbine technology at Redstone College, and found ways to test his limits. In a rope access class he met Sonja Hinish, his girlfriend of seven months, who was drawn to Polfuss's adventurous spirit. She, too, had moved to Colorado in search of the high places. He was quick to encourage her to pursue her goals, like summiting her first 14er.
"He told me, 'You're capable of so much,'" recalls Hinish. '"Don't hold yourself back because you can't find someone to go with.' I did my first 14er on my own and it was one of the most empowering experiences."
Polfuss inspired Moore to climb Longs Peak's Cables Route (a technical climb to the summit) on one of her visits to see him in Colorado, and he was a constant role model for her two children, ages 19 and 15.
The details of his death are still pending investigation and autopsy results. Polfuss had completed 200 jumps in just over a year, Hinish says, and he was methodical in his technique. He was trying out a new tracking suit when he took his last jump at Mile-Hi Skydiving Center, around 1:15 pm on October 18. By 9 pm that evening, when Hinish had not heard from him and he failed to show up for dinner, she reported him missing. He was found around 9 am the following day.
Six days earlier, at Indian Creek 50-mile, he had earned enough points to qualify for Ultra Trail du Mont-Blanc in Chamonix for 2019. He was ecstatic.
"I want people to remember his enthusiasm, his love for adventure, for life, everything," says Scott Meyers, whose son, Corbin, grew up with Polfuss. Scott Meyers was the person who first inspired Polfuss to run long distance, after Meyers talked to his middle school class about an upcoming 100-miler. Polfuss ran his first ultra distance with Scott, pacing him for the last 38 miles of the Kettle Moraine 100 in 2010.
"Those of us closest to him are still sort of working through the loss phase of it, but we are willing to dive quickly into the positive and impactful side of things as well, so we can get back in stride with honoring his memory and what it is he would have wanted," says Hendricks. "He'd say, 'Take your time, but get out there and do shit!'"