The Oath is a new nonprofit launched by Pattie Gonia, Teresa Baker and José González
Activists launch The Outdoorist Oath to promote social justice on the trail.
Photo: ILLUSTRATION BY INDWORKS
Heading out the door? Read this article on the new Outside+ app available now on iOS devices for members! Download the app.
This story was first published by Outside Business Journal. 
Most outdoor enthusiasts have heard of Leave No Trace, the ubiquitous guidelines for minimizing environmental impact on the trail. Now, a group of adventure activists is seeking to achieve that same level of awareness about justice and inclusion by training a new generation of recreators.
Launching in January 2022, The Outdoorist Oath is a community and educational tool designed by some household names in outdoor advocacy: Multidisciplinary creator Gabaccia Moreno will oversee the organization as executive director, alongside cofounders Wyn Wiley (known also for their drag persona, Pattie Gonia); José González, founder of Latino Outdoors; and Teresa Baker, who created the Outdoor CEO Diversity Pledge.
The Oath is no simple list of directives. Rather, it will create a space to unite various outdoor movements and empower individuals to become allies for the planet, inclusion and adventure. Unlike other initiatives that focus on providing guidance for institutions and companies, the Oath invites everyone—from casual hikers to CEOs—to participate. "The idea behind the Oath is that individual outdoorists have the power and privilege to shape the future," Wiley says. "What we've realized as an outdoor community is that we need to solve these issues ourselves."
The cornerstone of the Oath is a free, two-hour workshop taught by the cofounders, where participants will unlearn problematic ideas ingrained in our culture (like racism, discrimination, and more), identify potential solutions, and learn how to implement them in their daily lives. "Participants will learn the current trail map of our outdoor space and then develop their own unique action compass to navigate that landscape and create a path toward inclusion," Wiley says.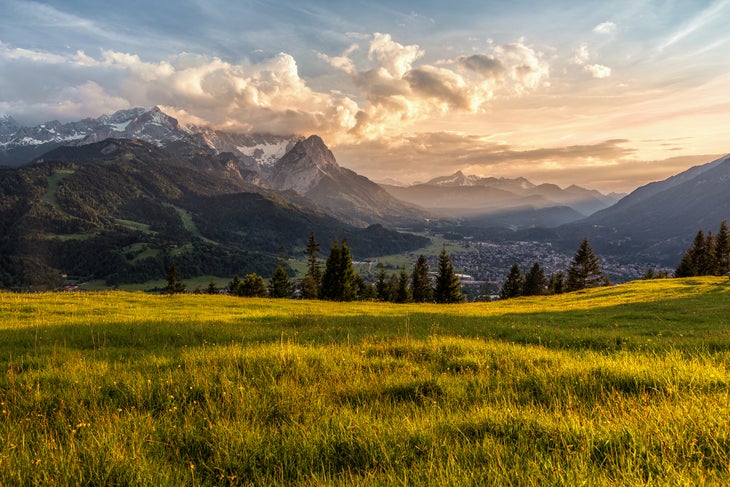 On top of building a sense of community and fostering broader concepts, such as our shared humanity and stake in this planet, the workshop will address practical realities, like how to react when encountering bias on the trail. Once participants complete the workshop, they will be invited to sign the Oath—a pledge to make the outdoors a safe space for all—and have their names publicly displayed on the organization's website. The first virtual workshop will be held on February 7.
In addition to workshops for individuals held throughout the year, organizations and businesses can hire the Oath to bring the training to their companies. "The idea is to empower educators to teach the workshop themselves," Wiley says. "We want this to be part of outdoor classroom curriculums everywhere: at universities, as well as through programs like NOLS, Outward Bound, and the Boy Scouts and Girl Scouts of America." Brands can also support the Oath by donating, sponsoring a workshop, and amplifying the message through their own platforms. "The industry already holds the database of people who love nature and adventuring," Moreno says. "There will be plenty of opportunities for brands to get behind the Oath and bring its message to employees and customers."
The primary focus of the Oath, however, is to empower the individual—it approaches large-scale industry change as an ecosystem with each person having a specific role to play. "The system [of normalized oppression] is designed to make you feel powerless and not have hope, because that allows the system to continue," González says. "If we don't have that agency, what we're really saying is just let it continue." The Oath will launch with some 40 outdoor industry insiders—such as Tommy Caldwell and Ron Griswell—as founding members. But Wiley stresses that the Oath is not only aimed at seasoned outdoor advocates, but also at anyone interested in creating inclusive outdoor spaces who may be afraid to take the first step. "So many people want to take action but are walking on eggshells because they're afraid of messing up," Wiley says. "We really want to create a space where people can accept where they are and recognize that we can all do better and work toward that, and failure can be a part of the process."
Another key is collaboration. In addition to signing the Oath, workshop attendees will gain access to a supportive online community (in the form of a Facebook group) for continued learning and organizing collective action events. This will create a single container to unite previously siloed outdoor movements—those advocating for environmental action with others fighting for queer people, BIPOC, and other underrepresented groups in the outdoors—and encourage these disparate advocacy groups to work together to create a more inclusive future. "The potential for us to do amazing things is there, just as much if not more than our potential to do bad things," González says. "We can build a better. reality—and have fun doing it."
Get involved: Visit OutdooristOath.org to sign up for the first Oath workshop. For more information, email outdooristoath@gmail.com and follow @outdooristoath on Instagram.