Want Kilian Jornet To Be Your Running Coach? Pick Up His New Watch. 
COROS just launched the APEX 2 Pro Kilian Jornet Edition, and it comes with the chance to join a 12-week virtual training program with the GOAT himself
Heading out the door? Read this article on the new Outside+ app available now on iOS devices for members! Download the app.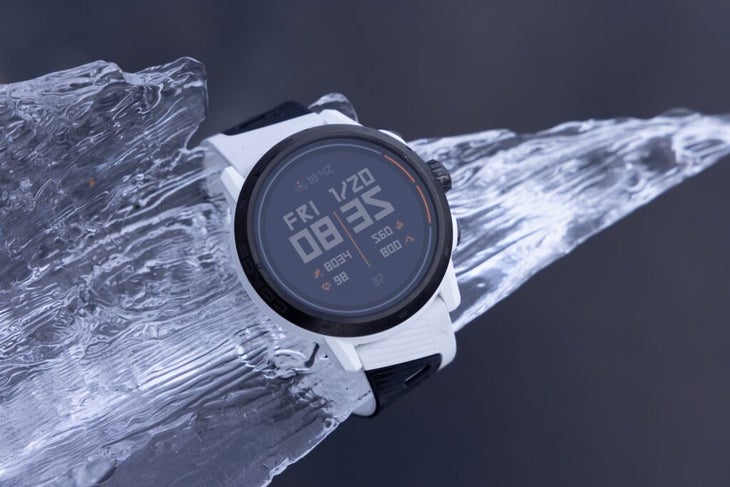 It's hard to dispute that Kilian Jornet is one of the greatest mountain athletes in the world. He's a living legend, that humble-yet-tenacious Spaniard who needs no introduction and doesn't seem to be slowing down. We've reported extensively on his training consistency, his seasonal skimo/run performance composite, the food he eats (lots of bread), how much he sleeps (8 hours average), and how much he strength trains (very little).
Last week, COROS announced a new collaboration with Jornet and his year-old footwear and apparel company NNormal, with the launch of the APEX 2 Pro Kilian Jornet Edition. This has been a highly anticipated partnership–though COROS has collaborated in the past with their athletes, including Molly Seidel and Eliud Kipchoge–ever since he parted ways with Salomon and Suunto, in late 2021, and teamed up with COROS last year.
"Working with COROS developers, I've learned a lot about creating the best tools for me to use when trail running, skimo, or out in the mountains," said Jornet. "I believe that with this special edition APEX 2 Pro, we can keep pushing how the COROS device can help me–or anyone–improve their training."
Jornet's new GPS watch is a limited offering, at 5,000 units, and it not only includes some fun personalized Jornet flare, but it also arrives with an opportunity to jump-start your 2023 training with guidance from the legend himself. Here's what we know so far:
The COROS APEX 2 Pro Kilian Jornet Edition
If you're expecting the hardware of Jornet's new watch to be much different from the COROS APEX 2 Pro, you might be setting yourself up to be disappointed. Good thing there's very little to be disappointed about because the APEX 2 Pro is a top-shelf GPS watch for any trail runner.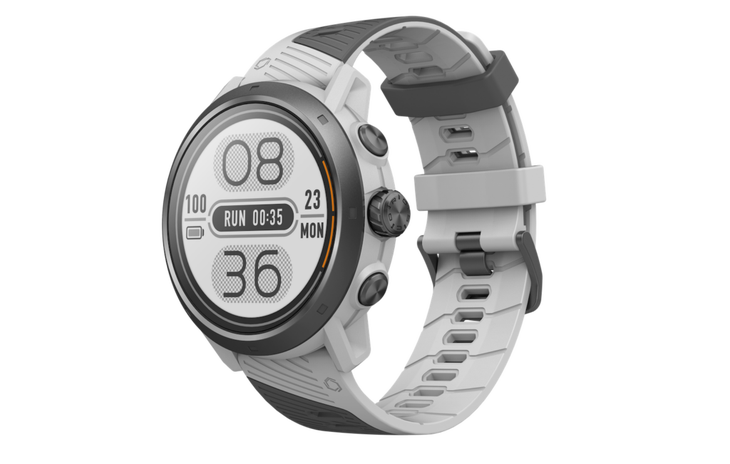 Here's a quick look at the four main innovations you need to know about this watch that sets it apart from other GPS watches out there for trail runners:
Battery. The battery can now last up to 75 hours, 88 percent longer than the first generation. (It's cool: Jornet only took 26 hours to summit Everest. No. Charge. Needed.)
GPS. The APEX 2 Pro has 50 percent higher accuracy with a new GNSS chipset and an "all satellite dual frequency."
Heart rate. COROS has upgraded the advanced optical heart rate sensor with a 5-LED system.
Recovery. The APEX 2 Pro upped its game on sleep tracking and recovery metrics dashboards.
First Impressions
We found the APEX 2 Pro to be about the perfect dimensions for a high-performance GPS watch, not terribly chunky or heavy but not too small, either. They've nailed both the watch face diameter and thickness. The navigation is seamless and quick, too. The GPS locks in mere seconds and, after completing a workout, the data zips to the COROS app, which is about as robust and intuitive as any on the market.
Sometimes the watch's interface aesthetic feels like I'm in a 90s video game, and I'm still not totally sold on the spin navigation knob, but overall, there's little to complain about. Triathlete reviewed the APEX 2 Pro favorably, though they did have a few things to say about its price-to-performance ratio and its lifestyle functions. Bottom line? The watch is an exceptional addition to any trail runner's tech gear.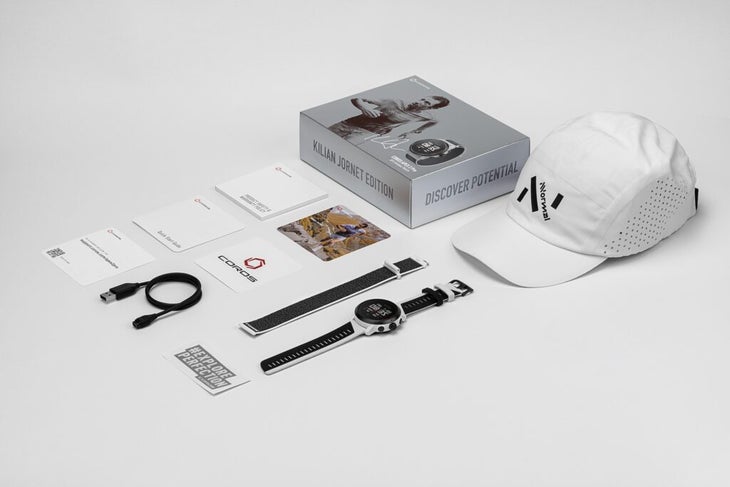 What's New About the COROS APEX 2 Pro Kilian Jornet Edition
Here are some fun add-ons that come with Jornet's new watch and collaboration:
Two watch bands. When you open the box, you receive the watch face without any attached band. Why? Because this watch comes with two: first, the silicone band (standard) and second, a lightweight nylon band. In my first runs with the watch, though I typically prefer the more fabric texture of nylon, I ended up settling on the silicone band and was happy I did.
New colorways. I chose the aforementioned silicone band because it features more prominently the white and stone gray colorway inspired by Jornet's home, the Romsdalen Valley of Norway. Call me superficial, but something about having a black-and-white two-tone watch gleefully reminds me of Cruella De Vil or cookies-and-cream gelato.


(Photo: Nicholas Triolo)

(Photo: Nicholas Triolo)
NNormal hat. Included in every Kilian Jornet APEX 2 Pro package comes a NNormal tech hat. It's light and minimal and, if you're not careful, you might not even know it's in the box. It's a tall order to find a five-panel running hat that really wraps stylishly around the noggin, but this hat has already become a favorite choice in my rotation.
Twelve-week virtual training camp with Jornet. Every person who buys a Kilian Jornet watch becomes eligible to apply for a free, 12-week virtual training program with Jornet himself. There are only 25 available spots, and applications are accepted through February 17, 2023. The camp is designed for runners of all skill levels. According to the COROS website, accepted participants will receive training tips and regular feedback from Jornet via the COROS training hub, an interactive platform that connects athletes and coaches with data points and goal-setting. Each participant will also receive a full NNormal racing kit, a $370 value. (I wonder if that comes with another hat?!) The virtual training camp runs from March 6 – May 28, prime time for racing season fitness.
Takeaway
To connect our evolving trail community through a piece of high-performance wearable gear, with one of the greatest athletes alive is a unique opportunity, something that only further validates the integrity of an athlete who cares about stewarding the planet, who wishes to remain an ambassador, in contact with the many people he inspires. If you're looking to upgrade your GPS watch experience–and are willing to pay a pretty penny for it ($549)–you may be setting yourself up for a chance to gain personalized insights from Jornet himself, and that appears, well, priceless.
Go Further:
Nicholas Triolo is the Senior Editor for Outside Run & Trail Runner. He holds an M.S. in environmental studies and has been an ultrarunner since 2008. Previously the digital strategist for Orion, Triolo is an ultrarunner, a writer, and reader, with work featured in Orion, Outside Online, Dark Mountain Project, Patagonia's Dirtbag Diaries, Best American Poetry Blog, Juxtaprose, and others.