How Tommy Rivs Defied Death To Inspire The Trail Running World
Not. Today.
Heading out the door? Read this article on the new Outside+ app available now on iOS devices for members! Download the app.
"There is only one god, and His name is Death. And there is only one thing we say to Death: 'Not today.'" —Syrio Forel, Game of Thrones
In mid-March, Thomas Rivers Puzey tried to up the pace of a casual neighborhood walk with his family into a modest shuffle. He wasn't seriously trying to run, it was just his playful nature and a moment of fun. But after about four steps into it, he was humbly slowed back to a walk and then had to stop for a moment to catch his breath.
An elite-level trail runner, aspiring U.S. Olympic Trials marathoner, accomplished Ironman triathlete, online endurance coach to thousands of iFit subscribers and athlete ambassador for Craft Sportswear, Puzey—aka, "Tommy Rivs" or simply "Rivs"—finds the most basic of movements and tasks, at least for the time being, to be uncomfortable and laborious.
It's a hard thing to imagine that a robust athlete with such an impressively sculpted and tattooed physique and enormous aerobic capacity could be morphed into a relatively spindly physical being who now finds slow, two-mile walks to be such a vigorous endurance endeavor. But cancer sucks and it can prey on anybody. And that's what the dastardly primary pulmonary NK/T-cell lymphoma has done to Tommy Rivs.
However, to know Tommy Rivs as a physical specimen—as pronounced and grand as that is—is only part of what this modern-day Renaissance man is all about. A husband, father of three young girls, physical therapist, coach and social-media personality, he's known for his passionate Instagram posts about running, adventure, the plight of the Navajo people and his family as much as he's known for his feats of endurance, uplifting coaching wisdom and chiseled figure.
As you peel back the layers of athletic accomplishment and social-media reach, you'll find Puzey is actually a somewhat shy, caring, introverted family man who thrives on love, heartfelt connections with the people in his life and earnestly sharing his vast experiences with a positive, encouraging vibe. His rousing "Rage On!" rallying cry is all about being relentless and tenacious in the pursuit and exhibition of life-affirming love, joy and kindness, even in the face of the darkest adversity.
Having fought one of the deadliest lung cancers into remission over the past nine months, Puzey wound up on the other side beaten and battered but not broken. He survived with and because of the love and connection of his wife, Steph Catudal, his three young daughters, siblings, parents, close friends and a cast of thousands in the endurance-sports community. What else could anyone want in life?
"It's just so beautiful where we are now and we're just trying to appreciate that and not think too far down the line, you know?" Catudal said in mid-March as the family was planning to move back to their home in Flagstaff, Arizona, after spending nine months in the Phoenix area where Tommy was hospitalized. "We wouldn't wish this upon ourselves, but it really kind of strips everything down and makes you realize what's important. And that's the love and connection of family and friends and nothing else really matters."
That's a beautiful thought that hints at the essence of life for just about anyone, not just someone who has been battling a potentially terminal illness. But, unfortunately, this isn't a story with a happy ending just yet.
As the family settles back into Flagstaff with the hopes of recapturing some sense of normalcy this spring—living in their own space, walking on the local trails, the ability for the girls to see their friends for the first time since before the Covid-19 pandemic hit and perhaps a return to in-person schooling—a cloud remains about what doctors have predicted could be a very likely relapse of the cancer for Puzey.
In the meantime, although ever-positive, ever-determined and ever-optimistic, he's still weak and gets easily fatigued, often requiring the assistance of a four-wheeled walker or wheelchair to get around and frequently having to lie down to rest and take naps.
"We don't want to give this false notion that he's in the clear," Catudal says. "He's really cautious to say that 'things are good.' It's more just where we're at right now is so much better than we could have hoped for last July. Doctors have told us we have done everything we can and now and it's time to start living again instead of being frozen and living in fear, and that's what we're at right now."
View this post on Instagram
Cancer Sucks
"I saw his spirit and it was fierce. I saw his body and it was savage. They both want to live. And so he will. So he will."—Steph Catudal
When Catudal recently watched her three daughters hang on her husband's relatively scrawny frame while playing in the pool of the condo the family rented in Phoenix, she shook her head in disbelief and fought back tears.
"I can't believe we're here, after months and months where it was so touch-and-go," she says. "It still is touch-and-go, but it's not minute-by-minute or hour-by-hour like it was for so long."
That Puzey is alive and back to doing some of the things he loves—playing guitar, cooking for his family, reading books, hanging out with his daughters—speaks volumes about the tenacity he exhibited during a challenging six-month period that nearly took his life. It's clear that he possesses an enormously strong resolve that seems to come, in part, from years of training as a runner and endurance athlete, but also an inner fire he's had since birth.
That Puzey's cancer is in remission also says a lot about the many skilled and compassionate doctors and nurses at the Flagstaff Medical Center and the HonorHealth Scottsdale
Osborne Medical Center in the Phoenix area and the treatments, medications and care they applied.
For two months last summer, Puzey was flat out on his deathbed with very low odds of survival. He had started feeling poorly during the end of a long run in the Grand Canyon in late June. Although he initially figured he was suffering from heat stroke or severe dehydration, he later thought it might be Covid-19.
But after weeks of self-quarantining and numerous negative tests, he was admitted to a hospital in Flagstaff where doctors eventually diagnosed him with the rare form of cancer and discovered his lungs had been almost completely overtaken by nodules. Suddenly fighting for his life, he was airlifted to the Scottsdale hospital in late July and was sedated into a medically induced coma.
When he was revived from the coma in late August, the cancerous masses had been reduced by 50 percent but he had barely survived. He remained in an intensive care unit (ICU) for another month with breathing assistance provided from a tracheostomy tube and being fed via an intravenous tube, the basic functions of life were monitored continually. Then he began an up-and-down trajectory to remission via brutally hard chemotherapy treatments aimed at killing the remaining cancer cells.
Throughout his five months of hospitalization between July and late November, Puzey underwent numerous surgeries and procedures, including an open lung biopsy, multiple bronchoscopies, pericardial window treatment to remove part of the sac around the heart for purposes of fluid drainage. Most of them came while he was sedated and attached to a lot of machinery, including a ventilator intubation to assist breathing, a feeding tube, extracorporeal membrane oxygenation (ECMO) machine that had been revitalizing his blood through his jugular and femoral veins and two chest tubes for collapsed lungs and internal bleeding.
Catudal says he also suffered from acute liver failure, a deep vein thrombosis in his arm, a stage-three sacral pressure ulcer and two different strains of fungal lung infections, as well as a septic blood infection. He suffered from severe ICU and steroid-induced delirium, and on many days he was unable to recognize her or even remember his own name.
And yet, somehow, he beat the odds and has survived so far.
Puzey has continually asserted that one of the keys to his survival and continued healing progress has been the massive amounts of love and support he has received. Catudal was there at his side the moment he woke up, holding his hand, and unfailingly so for the months to come. Soon after waking up, his parents and siblings were close by via the modern communication marvel of Zoom and FaceTime, and eventually his daughters.
View this post on Instagram
As the trail-running community held its collective breath as one of its high-profile brethren held on for dear life, it kept up with Jacob Puzey, Tommy's older brother, also an elite runner, who provided cautious but meaningful updates via Instagram. We also read the stunningly beautiful words from Catudal, who penned profound, emotional and vulnerable passages about Puzey and their connection seemingly right from his hospital bedside.
"Those days in July and August, they're a blur, but I can specifically remember specific things very vividly, almost as if they're singed into my mind," Catudal says. "I just kept thinking and telling him, 'This is what you trained for every day,' the long endurance of it and every day getting just a little bit stronger. It's kind of been his whole mantra in life. Although you'd never wish this upon yourself, it just served him very well for this particular situation."
And once Tommy had the strength to type on his phone but weeks before he took his first assisted steps, he, too, began posting thoughts and photos—mostly of him running strong, happy and smiling or posing with his wife and daughters. (If you've missed their posts, be sure to read the words of @TommyRivs and @Steph_Outside.)
View this post on Instagram
"Cancer is hard. I've been away for so many weeks. Not gone. Always still here but in the space between," Puzey said in an Instagram post on October 28, 2020, with the only hospital bed image he's posted since he announced his illness. "There are not words to describe the outpouring of love and support I have felt from around the world. You have all been there with me. I felt your prayers and energy. I continue to feel them.
"Throughout all of this there has been one constant. Even on the farthest limits as I drifted through that other realm, [Steph] has been by my side at every moment," Puzey continued. "Even when I didn't know if I would make it back she was there. 'Come with me,' I whispered, and she turned my eyes and reminded me of our life, and those three little girls who are waiting for their daddy to come back. She is my rock and my home. I am forever tethered to her through this course."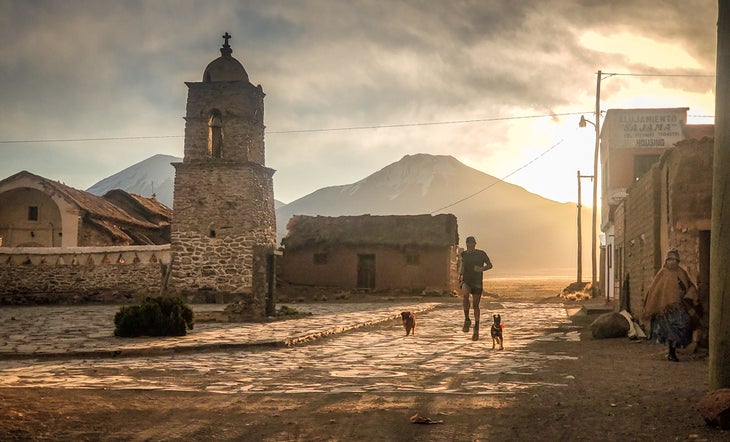 Once a Runner
"To give anything less than your best is to sacrifice the gift." —Steve Prefontaine
Trail running has a way of bringing people back together, sometimes in the strangest—or most stunning—places. For example, Kenyon Neuman reacquainted with Rivs a few years ago in a pub in Chamonix, France, after not seeing him at all since their days as rival high-school runners in Oregon in the early 2000s. At the time, Neumann was in Cham working for Nike in support of several elite runners on the Nike Trail team competing in the iconic trail races of the Ultra-Trail du Mont-Blanc, while Puzey was there supporting fellow Flagstaff runner Jim Walmsley.
For years, Neuman had been growing out a reddish beard and had heard several times from people that it was a "Tommy Rivs" beard. Neumann, an accomplished trail runner himself, was aware of the Instagram identity with a huge number of followers, but he honestly hadn't initially known it was Tommy Puzey from Hermiston High School, if only because Puzey's beard gave him a starkly different appearance than he had as a teenager.
In high school, both Neuman and Puzey were influenced by Steve Prefontaine, the rebellious distance-running prodigy from Coos Bay, Oregon, who would later set numerous American records, challenge the establishment and work like a fiend to continue improving as a runner.
Puzey was enamored by Prefontaine's boldness and tenacity and, early on, made it a point to never "sacrifice the gift." While it might be a stretch to suggest Puzey resembles Pre in many ways, there are definitely parallels to their personas.
"People see Tommy Rivs as a really fit dude who lives an inspiring lifestyle," Neuman says. "He is a legit runner, I can tell you that. But regardless of where he fits in to the hierarchy of competitive running, he does what a lot of professional runners or faster runners don't do, and that's that he provides inspiration through transparent storytelling. He's an open book. It's not an easy thing to do, but he's doesn't seem at all like a vain person like a lot of social-media influencers, and that's what makes him authentic to so many people."
How Puzey developed such a big social-media presence—272,000 followers on Instagram as of mid-March—has to do with his sincere interest in other people and how he candidly shares his many life experiences with a humble voice and inspiring overtones that others can often apply to their own lives. And, yes, he has shared stunning photos, too, including many from exotic places. Nothing about his posts seem fleeting or ephemeral, but instead genuine and meaningful.
He's always just had a lot of empathy and a desire to share what's in his full heart, through written and spoken language, music, photography, food, running or whatever. In announcing his yet-unknown illness in a series of posts on July 16, he also went out of his way to ask his followers to help out the Navajo people in whatever way possible and also a reminder to be loving and kind to one another.
As a teen, he learned sign language because he had a good friend who was deaf and wanted to help him have an easier time conforming in school. After running competitively in college at BYU-Hawaii, he did missionary work in Brazil, where he immersed in the local culture and learned Portuguese. While his wife was attending grad school at La Universidad de La Paz in Costa Rica, he took up Spanish by reading Harry Potter books to their daughter. And as Catudal hails from French-Canadian roots, he learned French.
Along the way, he continued to pursue endurance sports—road running, trail running, ultrarunning and Ironman triathlon, among others—with the belief that they allowed him to challenge himself in transcendent ways and also provide a microcosmic view of the universe that helps him to better understand his place in it. 
Coaching athletes was a logical next step for Puzey and when he eventually signed on as coaching personality for iFit, his social-media presence and reputation as a storytelling endurance guru exploded. Puzey traveled all over the world to shoot training videos on location for iFit, mixing in healthy doses of running smarts, local culture, geographical wonders, local food and a fun vibe, as well as reassuring mantras and words of encouragement for all levels of runners with his affable earnestness.
He also continued chasing his own running dreams, winning the Phoenix Rock 'n' Roll Marathon twice and lowering his marathon PR to 2:18:20 at the 2017 Boston Marathon. That came at a time he was earning a doctorate of physical therapy from Northern Arizona University while still finding time to make his wife and daughters the priority in his life.
Puzey returned to Boston in 2019 with the hopes of running under 2:18:00 to qualify for the 2020 U.S. Olympic Trials Marathon, but came up short (2:23:06) on a damp, rainy day when the entire field ran slow. At the 2019 California International Marathon (CIM), he came up short again (2:20:26) despite donning a now-famous Team Rivs skull-and-crossbones hat for the first time.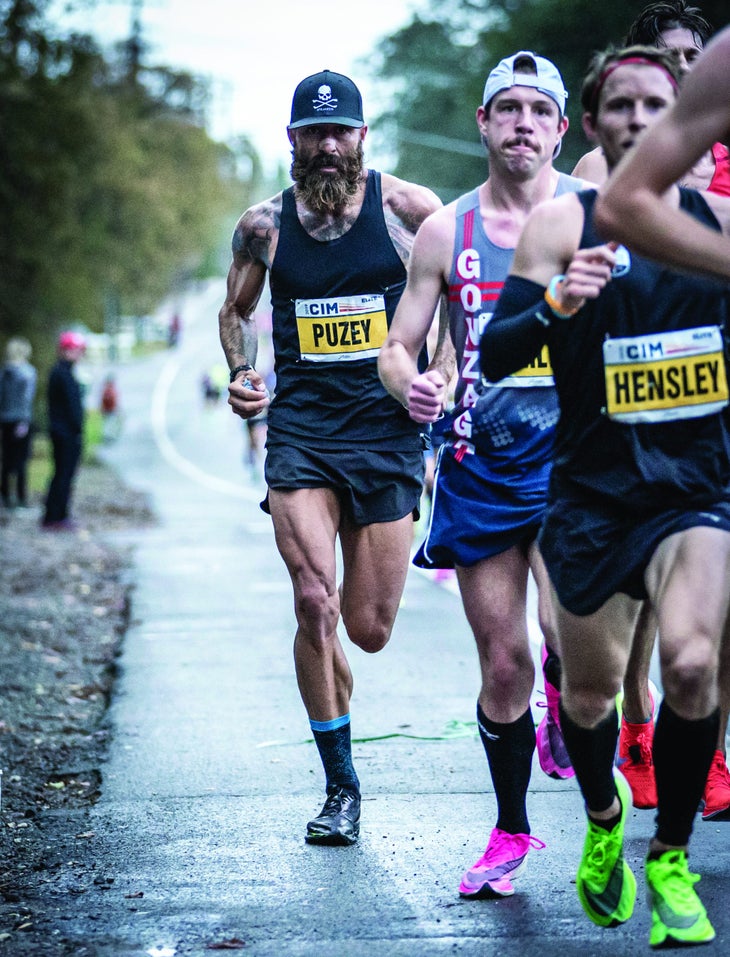 The logo wasn't part of some kind of messiah trip, but instead meant to represent Puzey's mercenary approach to life with love and joy and kindness. It was designed by Derek Friday, a Boulder graphic designer who had reached out to Rivs for advice while was training for his first 50-miler. Although Friday didn't really expect a response initially, he was amazed at Puzey's thoughtful and immersive reply.
Rivs offered some pointers and Friday wound up working on the athlete's new branding concept. But very quickly Puzey became the ultimate friend at the right time as Friday was struggling through some major life challenges that had him on the brink of destruction.
"It's uncanny, his care for other people," Friday says. "He's changed my life. He's changed the way that I treat people. He's changed the way I view life."
A lot of the ways Puzey showed his care for others was never posted on social media, but instead flew under the radar and remained private. It's only after he got sick that people started sharing stories about how he helped them out or offered encouraging messages. Scroll through his Instagram posts over the past year and you'll find them flooded with comments of followers sharing their gratefulness and well wishes.
Like Rivs, Peter Bromka tried valiantly to qualify for the 2020 U.S. Olympic Trials Marathon, only to fall heartbreakingly short. They became friends before the 2019 Boston Marathon when they were relegated to the first citizen's wave, galvanizing a running connection after they both fell just short at CIM and secured what will likely be a lifelong friendship after the disappointment of missing the time again at the 2020 Houston Marathon.
At the latter race, Bromka gave it everything he had and finished in 2:19:23, while Rivs had been on 2:16 pace but stepped in a hole near mile 21 and crashed to the ground, tearing a hamstring and injuring a knee, ending his quest.
Coming off the disappointment of not qualifying, Bromka admits he was pretty distraught but said that Rivs was the one who helped provide the realization that even the chase was a beautiful thing for its pure, unyielding challenge. Bromka was so moved, he wrote a 1,000-word essay about his admiration.
"People accept him because he accepts them," Bromka says. "He's not trying to talk about himself and his accomplishments. What he shares and posts is never about him or his race résumé. I think Tommy has always known that life is way more rich than that. To him, the journeys he goes through are the vehicle for sharing stories and encouraging others."
When Rivs woke up out of the medically induced coma and was so weak he couldn't perform basic motor functions, he was uplifted to learn about the thousands of notes, messages and connections from the endurance-sports community and many of his social-media followers. Those same people he had been inspiring and encouraging to "Rage On!" in their own lives were the ones coming to his aid. Many people—some he knew or met, most he had not—had posted encouraging thoughts and shared some of Puzey's well-known mantras, inspirational phrases and motivational hashtags, including #EyesUp and #StoutHeart and #RageOn, as a way of dealing with the sadness and helplessness of knowing he was suffering.
"He gave so much to so many other people, so he got back in return what he deserved in spades. The karma couldn't be any better," Friday says. "If there is some existential way we can think about it, I hope it helps save him. I really do."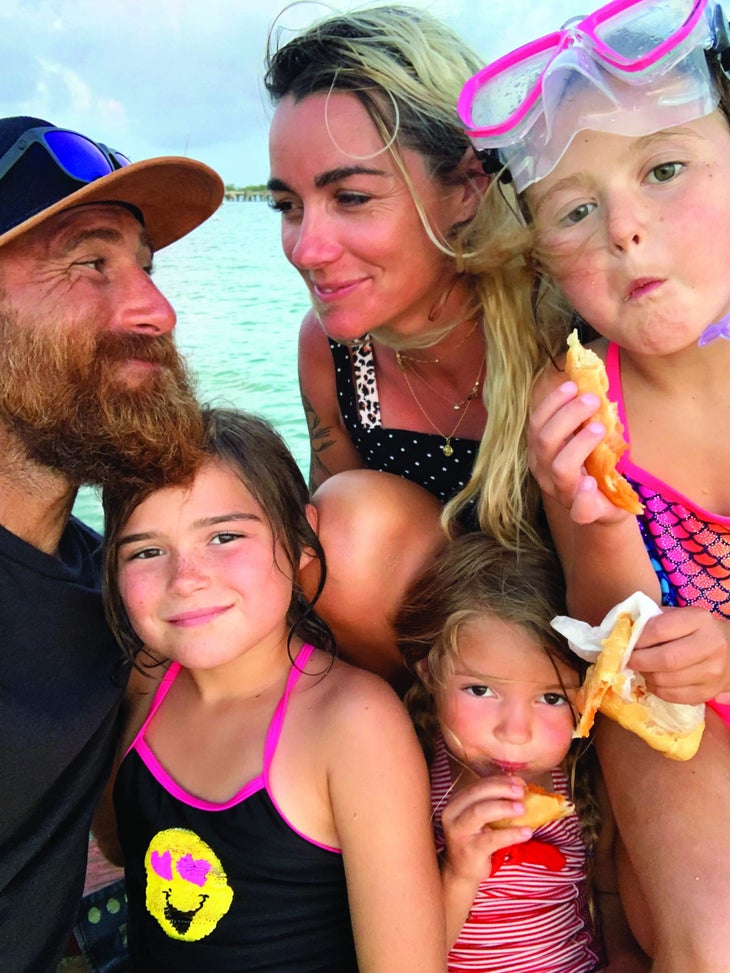 The Trail Ahead
"Not today." —Tommy Rivs
So what's next? Unfortunately, nobody really knows, but there is both a cold reality and a frightening unknown hanging in the air on a daily basis.
The chances of Rivs returning to his status as an elite athlete, let alone an active everyday runner, might seem slim at best. But don't count him out. Without sounding cliché, if anyone has the ability and desire to do it, it's probably him. In the meantime, though, that's not a concern because Rivs isn't out of the woods with cancer yet.
His primary oncologist in Scottsdale told him the likelihood of a relapse and the cancer returning is about 90 percent within the five- to six-month window after his last chemotherapy treatment. His last chemo session was in late December, which means April-May timeframe could be  precarious. If he gets beyond that point with complete health, the chances of relapse drop considerably, though not entirely.
For now, Rivs has to keep getting stronger so he can undergo a bone-marrow transplant to infuse healthy blood-forming stem cells into his body to replace damaged or diseased bone marrow. (Doctors screened Rivers' five siblings to see if there was an optimal DNA match for a bone-marrow transplant and, fortunately, Katie Hendrickson, his 40-year-old sister who lives in the Dallas/Fort Worth area, came up as a match.) He'll have to pass several health markers to be able to be cleared for the transplant, including getting a lot stronger physically but also improving his lung capacity.
If you had seen Puzey last winter after he was released from the hospital, you probably wouldn't have recognized him. At least not in a hearty, full-bodied Tommy Rivs kind of way. Gone was his well-known reddish-brown beard, or any hair on his head at all, for that matter. His skin was still pockmarked with the remnants of bed sores and his once sculpted frame was waiflike at best.
Lying idle in a hospital bed and six rounds of chemotherapy treatments took its toll on Puzey's  once-ripped physique. He lost more than 70 pounds and at one point was down to a gaunt 95 pounds, partially due to the fact that he had developed cachexia, a condition of muscular atrophy brought on by inactivity and severe malnutrition from his harsh illness. As a result, powerful chemo meds, combined with the stagnancy of not moving, deteriorated his metabolism and broke him into bits.
Finally, in early January, as the physical and mental fog of his final chemo treatments began to wear off, Puzey started to perk up. He began some very basic activity, which included chopping vegetables in the kitchen, playing guitar and short, careful walks to the end of the driveway and back. Eventually he was able to interact with his daughters on a more regular basis and took over some of the homeschooling duties that Catudal had been handling.
"I look at him and I think he looks amazing, but if you saw him now, you'd think he's really skinny," Catudal says. "That was one of the hardest parts, seeing him that skinny. But he's come so far, so it still feels like a victory. And he's Rivs … he's so dedicated and patient, just as he always been with his training. It's all about slow and steady progress, doing something every day and you'll get there."
By mid-March, he had gained about 40 to 45 pounds in about six weeks, but at a lanky 145 pounds, still didn't remotely resemble his former self physically. However, based on the increased frequency and fervor of his social-media posts, it's clear that his mental, emotional and spiritual self are fully intact and accepting of the challenge in front of him.
"More badass. Less candy ass," Puzey posted on Instagram on February 18, 2021. "[Those are] words to myself every single morning as I struggle to get out of bed and scuffle along with this damn geriatric four-wheeled walker, stopping every 30 seconds to calm my gasping lungs and slow my soaring heart rate. I remember when the last agonizing 20 minutes of a marathon felt like this.
"But today I'm grateful that I can move at all, and although this set of lungs is now crystallized and scarred beyond recognition, I'm grateful that they are still my own and that they allow me to breathe, albeit belabored, without a ventilator."
So, even if gently for now, Puzey is committed to raging on, but at the same time encouraging everyone else—friends, family, fellow athletes and casual social-media followers—to keep raging on with him.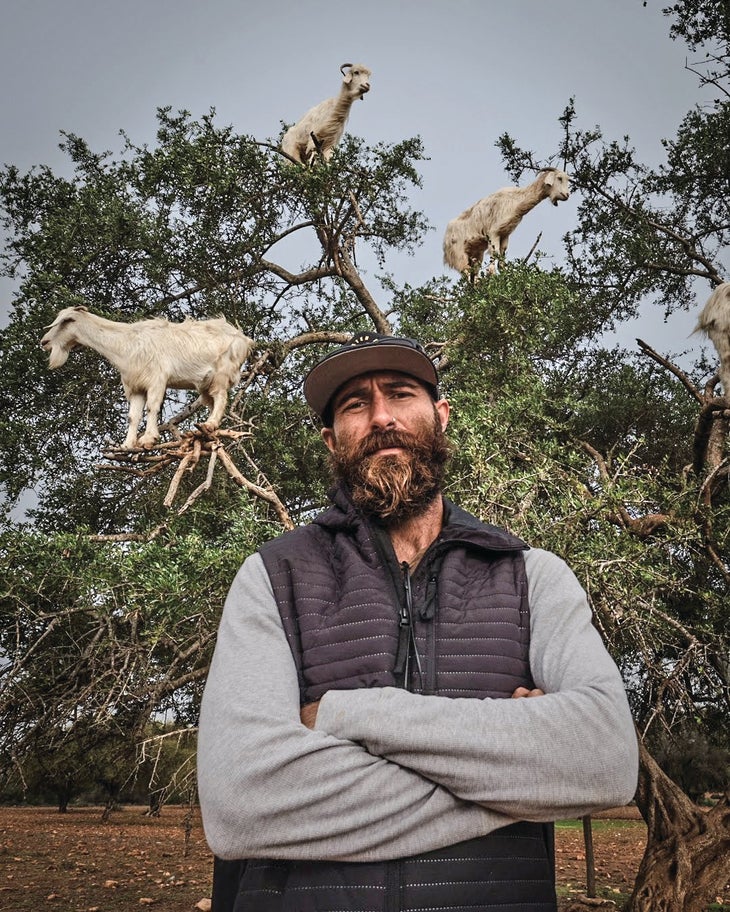 In January, he had been getting blood draws three days a week, but with no lingering signs of cancer, that gave way to once a week, then every two weeks and recently he graduated to once a month.
Despite the challenges and unknowns—or perhaps because of them—he says he's resolved to work harder with love and joy, a mantra he has repeated for years in his social-media posts and within the coaching advice that he shared with iFit athlete customers. Like he's always preached, it's the little things in life that make the big differences.
Make no doubt about it, Puzey has a razor-sharp focus on his family, his strength and his survival, knowing both the risks and rewards are greater than ever before. He's already beaten the odds and now he's dug in for the long haul with a patient, short-term approach with baby steps on a daily basis.
"Every breath is a struggle, but these anemic lungs are still my own and that is a privilege I have to acknowledge," he said in a post on March first. "A body that writhes at times, and aches all the time, but nonetheless a body that works if I work it, so what have I to whine about? Pain is a gift if I see it as a communicator. It makes no more sense to cuss it than it would to cuss the only map to improvement just because I didn't like the arc of the path. Progress is slow but even inches are measurable and so why doddle? No wasted days. No squandered moments.
"My thoughts return to Pre, the rogue, rebel leader of my childhood. His battle cry remains the same—to wring everything, out of what he so-called 'the gift.' And so, we gently rage." 
Brian Metzler was the founding editor of Trail Runner and now serves as a contributing editor.