The Backyard Stories, Dispatch One: Stephanie Howe
In the first installment of The Backyard Stories, we travel to Marin County, California, to talk with elite ultrarunner and Protect Our Winters alliance captain Stephanie Howe about parenthood, farmers markets, and baking the perfect galette. 
Heading out the door? Read this article on the new Outside+ app available now on iOS devices for members! Download the app.
The Backyard Stories is a new podcast and written column, in partnership with Protect Our Winters (POW), following athletes and local food advocates who are deeply invested in their home ecosystems – their backyards. Read the introduction here.
When I look at the trail running communities around the country, one that stands out as a mecca is the San Francisco Bay Area – Marin County, to be specific. With weather made for year-round running, hundreds of miles of trail braided into urban areas, and proximity to mountain access, I understand the draw. 
But arriving into Marin County on Highway 101, what struck me were the rolling hills of gold contrasted with densely organized houses. The rainy season in the Bay Area is between November and March, so for these hillsides to be covered in gold in late spring was an ominous sight, heading into the dry season. I was looking at an area that is not only packed from floor-to-ceiling with kindling, but also with people. One spark would be enough to set it alight. 
Stephanie Howe, one of the most recognizable names in the ultra distance trail running world, is among the runners who have made their home here in Marin County. 
I met Stephanie at a Protect Our Winters event last year, and we immediately connected over trail running and motherhood. Hanging around with other POW athletes, with her son Julien bouncing on her hip, she told me how she takes running one month at a time, knowing that everything could change at a moment's notice. Now that I understand more about her home ecosystem, being fully present yet having an eye on the future seems to be a necessity when living in a tinderbox.
I decided to visit Stephanie in May, so she could share her story and show me around her home trails. In planning this trip, I asked her what she considered her backyard. 
"Either Mount Tamalpais or the open space up the street," she told me. Most of her day is shaped by her time with Julien, which is a beautiful framework for understanding how Stephanie moves through her life in Marin County, both as a runner and as a mother.
On Food and Motherhood
My first day in Marin County, I met up with Stephanie at the San Rafael Farmers Market. She and Julien had biked there with empty bike panniers ready to be filled with their market haul. Our first stop was to the Full Belly Farm stand, where Stephanie picked up strawberries, carrots, and Swiss chard. 
As a sports nutritionist with a PhD in Nutrition and Exercise Science, food has been a central point for Stephanie's work from the beginning of her career in endurance running. 
"I'm not just doing things for me. I'm doing things for another little person," Stephanie says, back in her kitchen. Julien is now part of the way Stephanie moves through her experience with food, cooking, and running. Sports are inherently self-focused endeavors, which doesn't diminish their power and importance. But hearing Stephanie articulate her path from professional runner into motherhood, the shift in perspective is profound. 
"I think about things that I didn't used to consider. Like what the future is going to be like for him. That's become more of a priority for me. Right now he's a baby, so he just needs so much of me. It has made me really appreciate the time I get outside in nature." 
Stephanie rolls out a crust for a berry torte on the kitchen counter as Julien stands beside her on a stool. He grabs fistfuls of local berries and shoves them into his mouth, juice dripping down his chin. This is a regular scene in the house.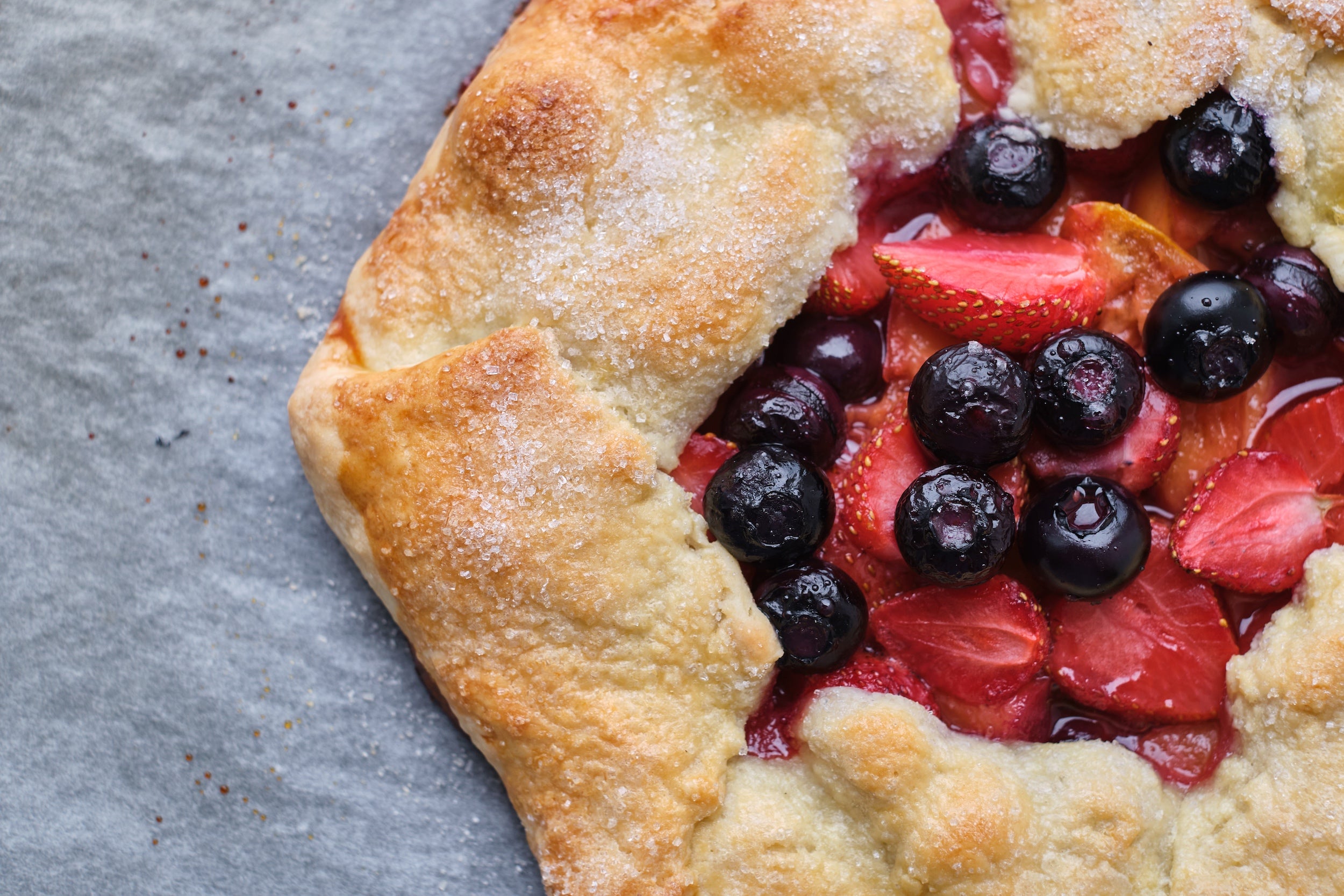 Click Here for Stephanie Howe's Berry Galette Recipe
"I love food," says Stephanie. "I love nutrition. I love cooking. It's a big part of my life. When Julien was born, I really wanted to let him see that food comes from the ground and go through the process with me of preparing it. He's too young to really learn how to cook, but he touches and tastes all the food. I think it's been really good to help him establish different tastes and relationships with food from a young age."
The Bay Area has played a major role in the independent, small-farm revival movement. Marin County, in particular, has one of the highest number of farmers markets per capita in the nation. Stephanie leans into this access to local food in how she and Julien engage with farmers. 
"I want him to know that we get food from the farmers who grow it, and then we take it home and cook it into something delicious. So far, he's been a really good eater and he likes that experience. He loves real food."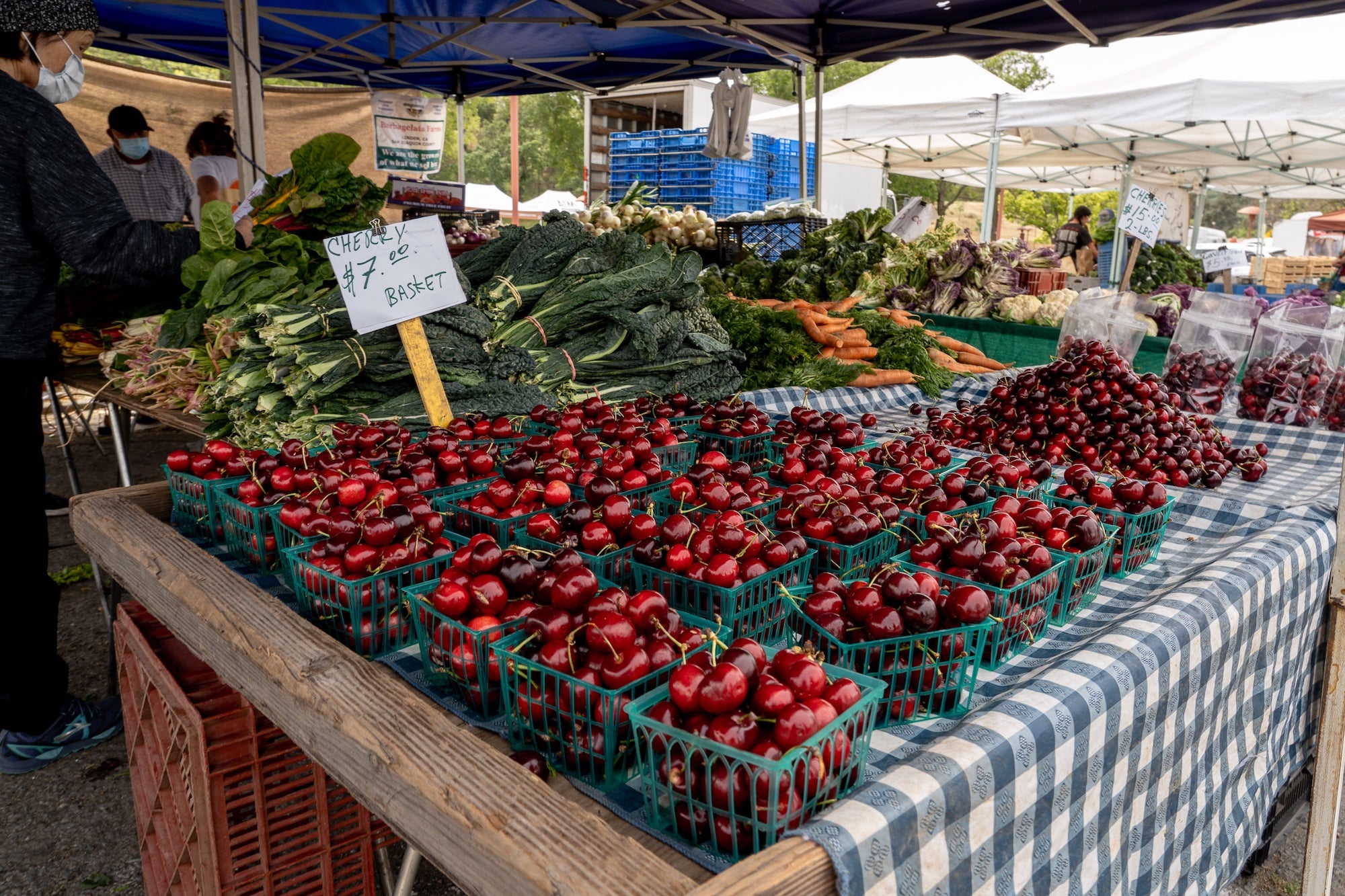 With multiple ecoregions in close proximity to the Bay Area, the population density supports small and large farms that produce a wide range of crops. From orcharding, vegetables, and grains, the northern half of California could be a self-contained food system. With rapidly changing weather patterns and access to water for irrigation, (agriculture accounts for roughly 80% of all water used in California), it is only a matter of time before growing conditions will become less productive. To give perspective on that big of a number, the Central Valley, just east of the Bay Area, produces 25% of the nation's food.
Wildfire and Air Quality
To live in the West is to live with wildfire. And to live with wildfire is to live with smoke. Stephanie has been a long-time advocate not only for clean eating but for clean air. It would be easy to say this is for the purpose of running, which is true. But more than that it is for quality of life and for the health of Julien. 
RELATED: Progress, Not Perfection: The Inflation Reduction Act and POW's Hot Trail Summer
"It's not good for anyone's lungs and especially not for an infant," Stephanie says. In the coastal foothills of the Bay Area, smoke can get blown in from hundreds of miles away and be trapped in pockets of  the landscape. "Last year was the first time I've had an air quality app on my phone. We purchased HEPA filters for our house just so we could not be breathing in the smoke all the time."
More urgently, wildfire is an ongoing threat for Stephanie and her neighbors. "It's not if there's going to be a fire, it's when and how big it's going to be, and how much damage, how many homes is it going to burn, how much of the open spaces is going to burn, how much smoke is going to settle in," she says, listing off the concerns that come with living in the region. "You can't ever let your guard down, That's one of the first things that I learned when we moved here."
"It's not if there's going to be a fire, it's when and how big it's going to be."
As Stephanie, Julien, and I hiked through the open space at the end of her block, Soren, Stephanie's German Shorthair Pointer, led the way. These are the trails that Stephanie runs for training but the area is also important to her and Julien for their time outside.
"We live on a dead-end street, right up to the trail, and that's where a lot of that grass is," says Stephanie. Having the open space so close is a danger because of the proximity to highly flammable grasses. "There's only one way out. Our neighborhood has an evacuation plan of how to get out if there's a fire blocking the road. Everyone is really aware about the defensible space and the danger just living up on this ridge. When it's dry and hot, that makes it even more risky."
Stephanie pointed to a hillside that was covered with dry grass blowing in the wind. It was beautiful but I also knew that it was highly combustible. The San Rafael Fire Department uses goats to bring down fuel load on this open space. "It's a really cool way to reduce the fire danger, to keep the grass short," Stephanie told me. "They'll bring out a bunch of goats and they'll put up a fence and just let them be there for four to five days. It's a perfect circle because the goats are happy."
RELATED: The Optimist's Guide to Climate Change
All grazing animals serve their own purpose in an ecosystem. Goats clean up shrubs, brush, and invasive species that other animals won't eat. This makes them biological tractors for bringing down wildfire fuel on hard-to-reach terrain.
"Julien and I love to come watch the goats graze on these hillsides," said Stephanie. "It's amazing how quickly they can work. Then they are moved to another section." 
The beautiful life that Stephanie has created for Julien, despite the omnipresent threat of wildfire and smoke, is what struck me the most about the time I spent with her.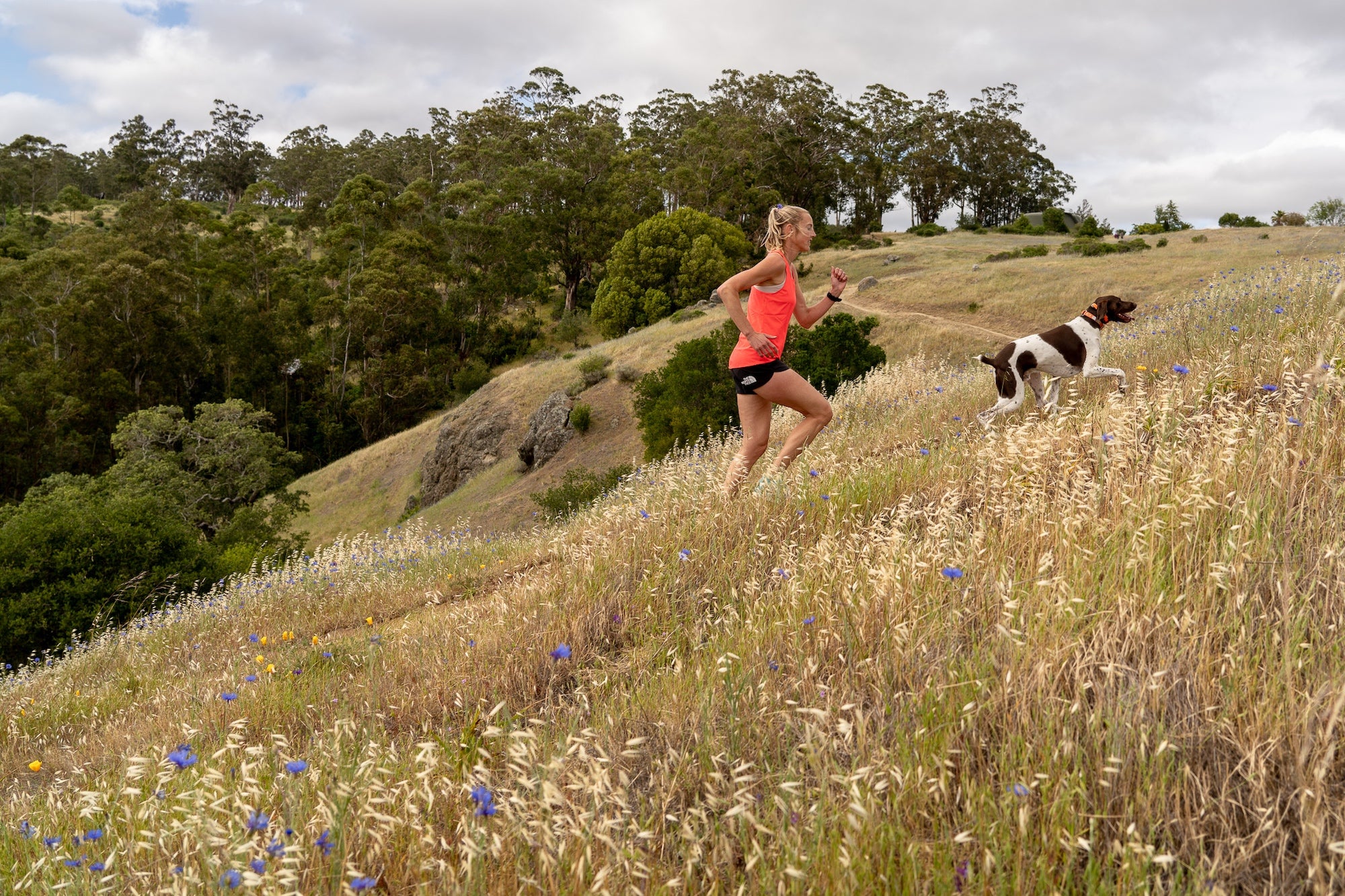 Becoming a Climate Advocate
While Julien was with his babysitter, Stephanie and I ran up a trail in a neighboring open space. We passed a few of her running friends, and reminded me of how good it felt to run into my own friends, on my own home routes. The trail camaraderie made me realize just how powerful communities of athletes and recreationalists are as a whole organism. We are an organism that can move as one.
Climate change is such a big issue that it can often feel impenetrable. Figuring out how to make a difference is such a large barrier that it can create inertia under a ticking clock. Stephanie is now the Protect Our Winters Trail Alliance captain, but she hasn't always taken leadership in climate advocacy. 
The trail camaraderie made me realize just how powerful communities of athletes and recreationalists are as a whole organism. We are an organism that can move as one.
"It was frustrating to me, to feel like I wanted to do more, but I didn't know how," Stephanie told me while we were sitting at her dining room table. "I researched all these climate organizations, and Protect Our Winters felt like a way for me to actually do something, rather than just donate money or read newsletters of what they were trying to do. POW is fighting the fight that I want to be a part of, and they've been amazing in elevating my voice and giving me the opportunity to share my personal story." 
Over my two days with Stephanie in her backyard, we had gone on one hike, one run, and one visit to the farmers market. We'd enjoyed one berry torte, with the company of one baby and one dog, yet political action underpins all of this, for we must always understand our political will — our one vote.
"Policy is kind of gross, I know, and talking about bills and politicians is so complicated and intimidating," Stephanie tells me. "But it's where the work needs to happen to make big change."