Some Of Our Favorite 2020 Podcasts And Books
Heading out the door? Read this article on the new Outside+ app available now on iOS devices for members! Download the app.
Training has looked vastly different in 2020 than ever before. Motivation, mental health and balancing progress and recovery have never been so hard to finesse. Despite enduring a global pandemic, 2020 has brought us painfully overdue pivots in conversations, new ways to approach movement and additional gratitude for our time spent outside putting in miles. 
Here's our 2020 Wrapped–Trail Runner Edition. 
Listen: Our Favorite Podcasts
The Morning Shakeout, Episode 120: Faith E. Briggs 
Representation matters. Conservation efforts matter. Mario and Faith tackle how running, diversity in the outdoors, media and public lands intersect and what we can do about it all.
I'll Have Another, Episode 263: Addie Bracy 
Ever wonder what it's like to run for Nike Trail, if there's a community LGBTQ+ runners or what the heck it's like to be a staple in the ultra running community? Look no further! Abbie Bracey is a one of a kind gal with a rich, passionate story.
Bodies in Motion, Episode 05: Grayson Murphy
This is a raw and honest account from 2019 World Mountain Running Champion, Grayson Murphy, regarding her career switch from road to trail running, what it's like to be in an elite runner's body and how she copes with an anxiety disorder in sport.
Work, Play, Love, Episode 77: Recovering From Injuries
Lauren and Jesse make us feel a little less alone by navigating how recovery often proves to be one of the most challenging aspects of training, let alone recovering from an injury during a global pandemic when sport is your go-to coping mechanism in a seemingly crumpled world.
Out and Back, Episode 18: Courtney Dauwalter 
Most of us see the name 'Courtney Dauwalter' and have no further questions–we're all in. She outdoes herself in this episode as she takes us through the acme of endurance tests for both the mind and body while remaining infectiously optimistic and gritty. But seriously, 68+ hours is a long time to be thinking about running, let alone actually running.
TRAINED Season 05 Episode 03 : Sue Falsone
Oh, so rest and recovery aren't your forte? Good thing we have Sue Falsone around to remind us that amidst a global pandemic and national turmoil we maybe shouldn't be focusing solely on PRs. Rest to get fast.
Some Work, All Play Episode 15: Strength Training and Learning from RBG 
Have you ever wondered what it would be like to have your own personal cheerleader? David and Megan are just that. Let's get strong, dream big and get after it. Plus, some wisdom from Super Diva extraordinaire, Ruth Bader Ginsberg. 
DNF Episode 5: Powdered Feet
Running happy leads to running fast. Alison and Zoe challenge traditional narratives to create space for inclusivity and mental health discussions in the running community.  
Read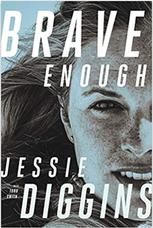 What would happen if we all were brave enough to chase our wildest dreams, heal our biggest insecurities and give ourselves a chance? Jessie shares an honest account of her experiences with bulimia and what it took to find herself atop an Olympic podium. 
Girls Running
by Melody Fairchild and Elizabeth Carey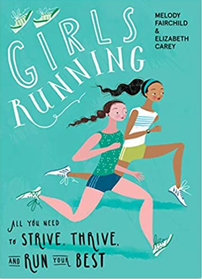 Girls drop out of sports at alarming rates. Girls Running let's young runners shamelessly fall in love with running while encouraging them to know their bodies, honor their mental health and find their potential.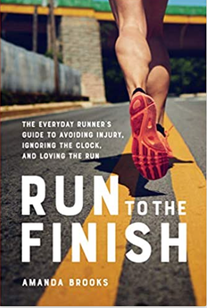 Turns out that constantly comparing yourself to other runners often makes you hate running. Brooks offers tips for runners of all abilities to run for joy not merely time–something we all need to practice.
Running the Dream by Matt Fitzegerald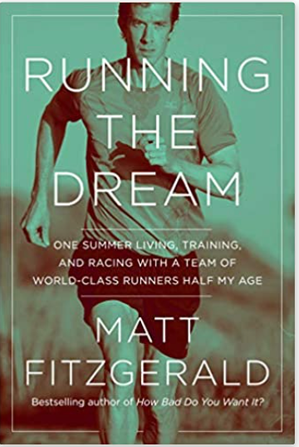 Fitzgerald continues to give us running obsessed people golden tidbits for how to get faster, improve your mental toughness, honor and nurture your life outside of running and navigate being really passionate without feelings of embarrassment or guilt.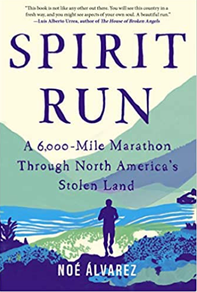 Álvarez takes us through a 6,000 run, while illuminating grave systemic injustices and creating a deep sense of place. This book elevates a voice that needs to be heard by the entire running community. 
Keep an eye out in 2021 for:
 Mental Training for Ultrarunning by Abbie Bracy (June 30, 2021)
Training Essentials for Ultrarunning (Second Edition) by Jason Koop with help from Corinne Malcom (early 2021)