Heading out the door? Read this article on the new Outside+ app available now on iOS devices for members! Download the app.
This spring, Eric Senseman ran all 422.5 miles of road in Flagstaff, Arizona, as part of a every single street project promoting his campaign for Flagstaff City Council. 
"I don't think I've run that many road miles consistently, probably ever," Senseman says of his 19-day road streak. A trail runner through and through, he's best known in the running community as the mustachioed member of the Coconino Cowboys, the five-person boy band of ultra running named for Coconino County. The county contains Coconino National Forest and the Grand Canyon, where the Cowboys train, as well as Flagstaff, their home base and the reason Senseman just ran the most consecutive road miles of his career.
Flagstaff is a trail runner's paradise not just because of its close proximity to beautiful national parks with brutal elevation profiles, but because, as Senseman puts it, "You could drop someone anywhere in the city of Flagstaff and within probably a half mile that person could find a trail; and that's really unique."
The city is growing quickly as people start to catch on to its appeal. Ian Torrence, the chairperson of Senseman's campaign and an accomplished trail runner himself, explains that, "Residents from the Phoenix valley and students nation-wide have come to covet Flagstaff's climate, seasons, and recreational opportunities—all characteristics that make Flagstaff … Flagstaff."
"To some, Flagstaff is a broken slot machine that reads triple 7s on every pull," Torrence says. "If we keep pulling, we'll soon squander the attributes that make this place a true jackpot."
Senseman decided he wanted to play a bigger role in helping the city hold on to the things that made it special. His friend and fellow ultrarunner Matt Flaherty had just run a successful campaign for city council in Bloomington, Indiana, and talking to him about why he ran for city council had an impact on Senseman. Before his campaign, Flaherty was working for environmental NGOs and becoming increasingly frustrated by how hard it was to make change at a national level.
"When you're working in the policy space at the national stage, of course it's really important, but so hard to move the needle and feel like you're really doing anything," Flaherty said. "Whereas if you go … to the local level with some real energy and work you can actually visibly change things, which is really appealing."
Around the same time he was talking to Flaherty, Senseman listened to a podcast that discussed the fact that the members of a city council have a really important role in how a city's shaped. The shape of Flagstaff, in a very literal sense—the balance of wild spaces and city development—was important to Senseman. His path forward seemed clear.
He launched his campaign in October 2019 on a platform of affordable housing and open space preservation, two things he saw as compatible, not opposing, forces.
"The city's done a really good job up to this point of pairing those things together," Senseman says. But as Flagstaff grows, it would be all too easy to just focus on getting housing and businesses built, and let open space and trails go by the wayside. Creating new trails takes effort and money the city could be spending elsewhere. 
Senseman wants to push Flagstaff to continue to incorporate open space and trail access alongside new development. "Building affordable housing should have the consequence that you are then building trails," he says. He also wants to see more low-rise affordable housing, which allows the city to be efficient with space, building up before they build out. His philosophy is expansion with intention. 
"I think the city's done a really good job, so I don't pretend to be someone coming in and saying, 'Hey things need be done differently,'" Senseman explains. "I'm saying, 'No, they should be done much the same, let's continue to develop as we've been doing.'"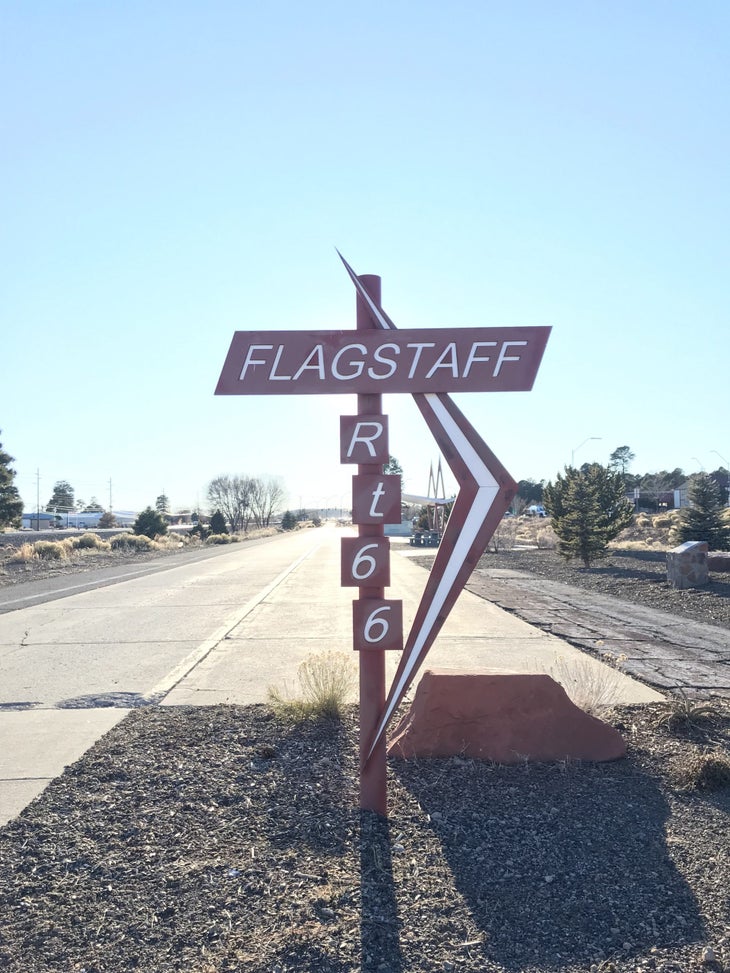 Two Goals on Every Street 
Rickey Gates ran the Every Single Street project that inspired Senseman's in the fall of 2018. He covered every street in San Francisco in a 1,317-mile project that left him amazed by how much he didn't know about a city he lived in for the better part of six years. 
"Just as I believe that it's important to know ourselves, I also believe that it is important to know our communities—especially during these hyper politicized and polarized times," Gates says. "I hadn't realized at the time, just how informative and interesting it was going to be for me."
So, when Senseman heard a few councilmembers struggle to bring to mind an area of Flagstaff during a city council meeting, he thought of Gates' project. Senseman decided that if he wanted to make decisions on behalf of the city and its citizens, he should know every mile of Flagstaff. On January 30th, he set out. 
He posted the location of his runs in advance, and organized a spreadsheet where friends could sign up to cover miles with him. He carried fliers with him as he ran through Arizona's brisk winter days, stopping to chat with people in their lawns or introduce himself in local coffee shops.
Senseman is used to running to train, and training to run fast. So, before these runs, he had to make a mental shift. He reminded himself that he was about to spend between two and five hours running roads each day, and none of those runs would be fast.
"You're going to have to stop to look at maps, you're going to be stopping to talk to people," he told himself, "So accept that now. Don't treat it as purely a training stimulus, because it's not."
Maybe it wasn't the perfect two-week training block, but Senseman definitely learned more about his city. 
He focused on the practical side of exploring Flagstaff. He wants to make non-vehicular transportation easier for people, so he took note neighborhoods you couldn't safely bike or walk to a grocery store. Each run, he collected more of the mundane and important details of a city that affect its inhabitants—sidewalks, bike lanes, neighborhood locations. He explored new developments and kept an eye out for places to expand housing and trails. It was like a city-planning scouting mission.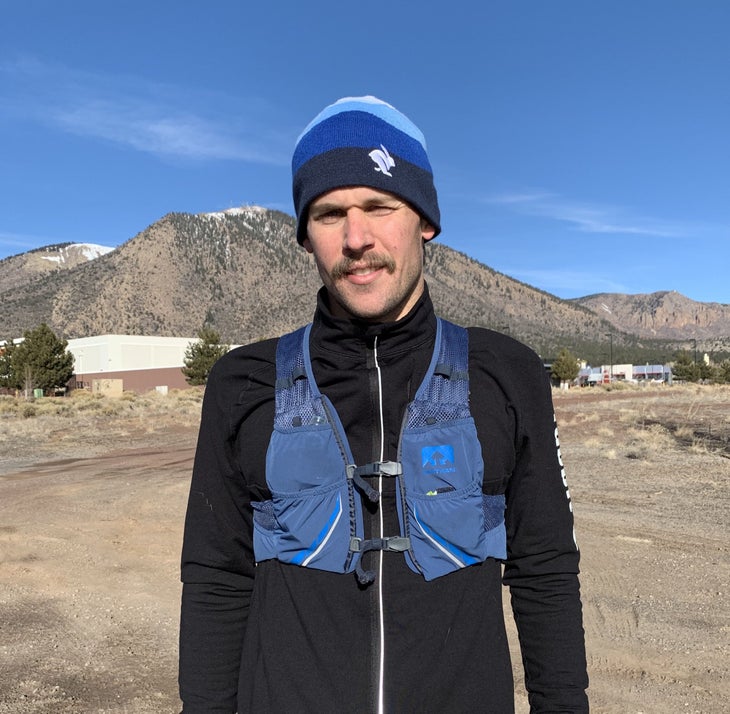 "I learn something new every time I went out," Senseman says. "I think that was the coolest part of it. Every single day, every single run, every single neighborhood, I found something new or talked to someone new or found new streets that weren't even on the map yet."
Rickey Gates, who enjoys watching other runners Every Single Street projects over social media, thought Senseman's project was awesome. "I thought a lot about how the project is such a great way for a person to get to know a place and give that person genuine 'street cred,'" Gates wrote. 
And street cred is just what Senseman needs. In order to appear on the ballot, Senseman needed over 1,ooo signatures, which  he got, primarily from his Every Single Street Campaign. 
During campaign conversations, his focus is staying open to different perspectives. Senseman knows it's easy to talk past each other during a political conversation and lose all the things you agree on.
"I think it's important to get to those points of agreement," he says, "and actually figure out where you align … and what you can do to pursue those things you agree on."