Introducing: The Backyard Stories
The Backyard Stories is a new podcast and written column following athletes and local food advocates who are deeply investing in their home ecosystems - their backyards.
Heading out the door? Read this article on the new Outside+ app available now on iOS devices for members! Download the app.
I am writing this with dirt under my fingernails and the grit of sand between my teeth. It is September, which means it's potato harvest season in Wisconsin. We have had an incredibly prolific harvest so far, the result of an unusually perfect growing season. The rest of the country hasn't fared as well. 
With news of raging wildfires, battles over water access, destructive flash floods, and air quality issues hitting me from the West, I feel almost powerless from my vantage point in Wisconsin. But not fully powerless, though. As a writer, photographer, and athlete, I am using the tools I have to make change.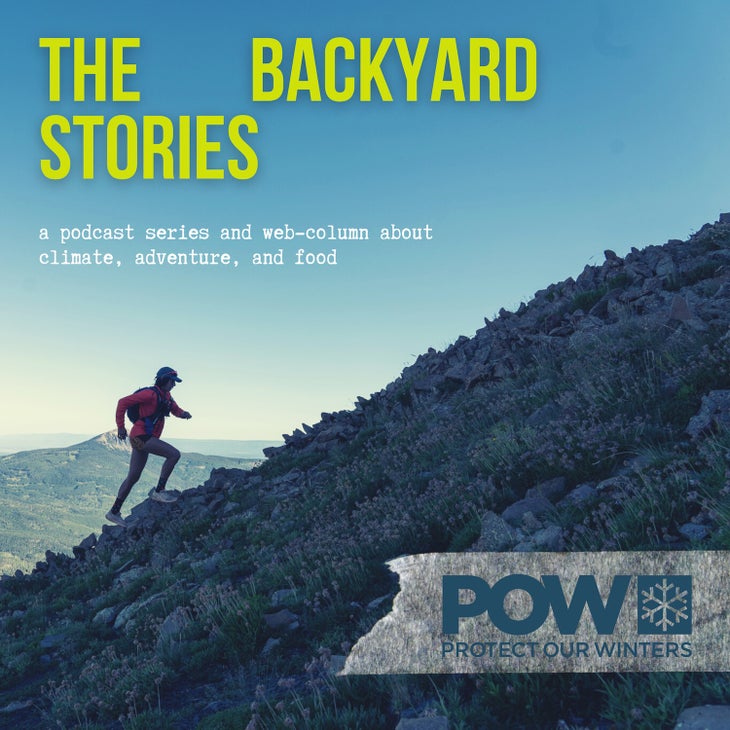 The Backyard Stories began in my backyard. Or what used to be my backyard.
Eleven winters ago, I pushed my way through a thicket of buckthorn behind my house with my newborn baby strapped to my chest. Zipped under a big  puffy coat, Paavo's breathing set the rhythm as the two of us hiked to the top of the nature conservancy that was adjacent to our land. 
On that day, my backyard got a lot bigger. It became my new best friend. This public land had been there all along but I had never hiked it from the back side of the hill. I needed a new perspective on something that was right in front of me – or behind me.
RELATED: 4 Ways Climate Change Affects You As a Runner
I now have two children and hiking has turned into running, so much so that it has become a centerpiece of my life, always in the context of the managed and wild landscape. No matter where I run, I can't unsee fields that were once forests, and pastures that were once wetlands. My eyes are trained to see trails and also how the Earth is manipulated for food production. My strongest understanding of land is through farming because I have spent most of my adult life in an agricultural family. Our farm was a community supported agriculture farm (CSA) for decades and we now focus on organic seed potato production. For me, running trails and producing food have grown up together as sisters.
My eyes are trained to see trails and also how the Earth is manipulated for food production. 
Trail running has expanded my worldview to seek out the stories of others and how they relate to their home bioregions. In adventure pursuits, the question of why? echoes loudly in the hearts of most of us who go to great lengths to live a life outdoors. Through my project, The Backyard Stories, I am asking this question to a selection of athletes and land stewards in the Mountain West through a podcast, photography, and a written column: 
Why do they seek out adventure and, even more urgently, what are the issues they face in their backyards?
On my path through trail running and agriculture, being part of the push back against extractive environmental players doesn't feel optional. This non-negotiable feeling is radically energizing. I joined the Protect Our Winters Athlete Alliance to be part of a global force that is leveraging the Outdoor State to fight climate change. 
The Backyard Stories features three POW athletes and two career farmers, all of whom have adventure and land stewardship stories to share.
Our changing climate and erratic weather patterns are felt most strongly in my life through agriculture. For me, this means both too much and not enough water. My first summer with Paavo, a historic drought and heatwave hit the upper midwest, putting hundreds of farms out of business, and costing billions of dollars in crop losses. In the past five years, our region has faced historic flooding, impacting farmers and causing trail closures around the region. Beyond my home state of Wisconsin, wildfire and drought cause challenges for both farmers and athletes, yet they are largely facing these issues separately from one another.
Why It's Worth Protecting
My first pair of trail running shoes were hiking boots. The same snowy four-mile trail that I explored with Paavo laid the foundation of a competitive running path. I began racing on teams with other athletes around the country. Soaring on my own two feet across terrain that felt radically inaccessible to me just years earlier became a full blown way of life. Now I run with a camera, following the stories beneath my feet. 
In creating this project, I asked my subjects to bring me to their backyard and show me why it is special. I asked them to show me why it is worth protecting. I let them define what their backyard is and this included walking up the road, stepping off the front porch, driving up into the mountains, and everything in between. 
On my path through trail running and agriculture, being part of the push back against extractive environmental players doesn't feel optional. This non-negotiable feeling is radically energizing.
Over the next seven weeks I will be sharing the stories of Stephanie, Kimo, Dani, Nick, and Mike. Their voices and personal stories are all unique in that they have come to the outdoors for a variety of different reasons and explore in unique ways. But they are all deeply invested in their home ecosystems for their livelihood, for their families, and for the love of their backyard – just like me.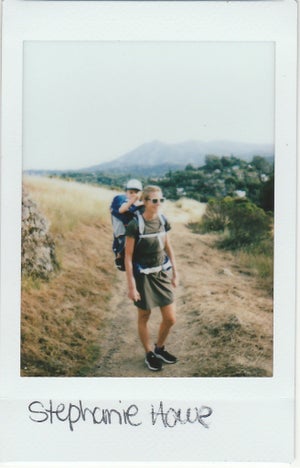 As a professional trail runner, nutritionist, and mother, Stephanie organizes her life around food. She has been a longtime supporter of local agriculture and sources much for her food from the San Rafael Farmers Market, near her home in Marin County, California. Stephanie is an advocate for clean air, a growing issue for the San Francisco Bay Area, and much of the Mountain West. She is the Protect Our Winters Trail Alliance team captain.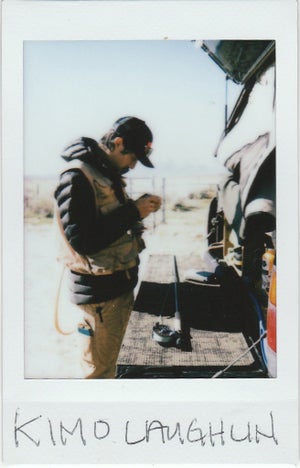 Growing up in an agricultural family in California's Central Valley, Kimo learned from a young age that water is a volatile resource that must be protected. His parents exposed him to an outdoor life through adventures from Joshua Tree up to Sierra Nevada Mountains. Kimo lived and worked in Yosemite National Park as a young adult before settling back on the family orchard, K and K Ranch.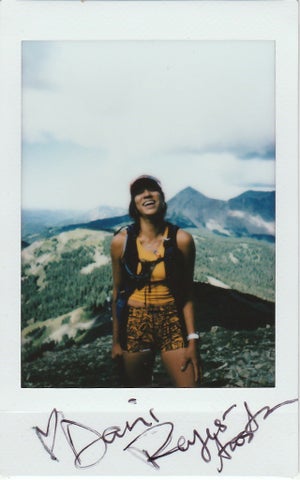 Based in the high desert of Western Colorado, Dani grows most of her own food, along with her partner, relying on the snowpack of the San Juans for their orchard, gardens, and flock of ducks. She is a four-season athlete who uses trail running to scout alpine areas for skiing in the winter. As a POW athlete, Dani is a strong advocate for equity in the outdoor industry and is a climate advocate on local, state, and national policy.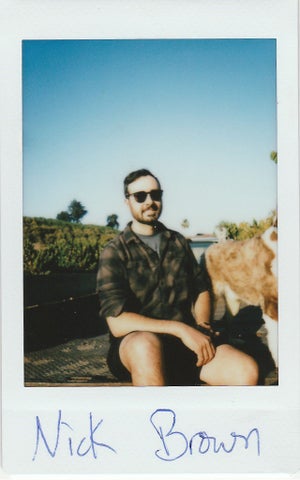 After watching a third of his family's orchard burn in the 2017 Thomas Fire in Santa Barbara County, Nick felt the full weight of climate change. Growing up in an orcharding family adjacent to Los Padres National Forest, Nick's life has always straddled food production and exploring in his backyard. He was a trail and ocean watersports guide prior to starting his own fruit distribution company on the family farm, Rincon Tropics.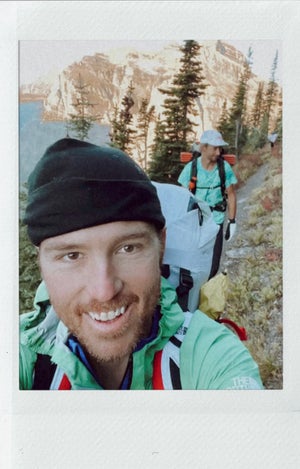 As the race director of one of the gnarliest mountain ultras in the country, THE RUT, Mike depends on the mountains as a leader in his community. After racing all over the world and putting up speed records for over a decade, Mike has invested himself in his hometown of Missoula. He supports his local food systems through regional sourcing and is on the board of directors for the Five Valleys Land Trust, an organization that protects Western Montana's open spaces through conservation easements.
The Backyard Stories is presented in partnership with Protect Our Winters. POW helps passionate outdoor people protect the places we live and lifestyles we love from climate change. We are a community of athletes, scientists, creatives, and business leaders advancing non-partisan policies that protect our world today and for future generations.