Five Trail Races You Probably Don't Know About – But Should
There are some truly great race experiences to be had if you know where to look. We'd recommend adding these to your bucket list.
Heading out the door? Read this article on the new Outside+ app available now on iOS devices for members! Download the app.
Some of the best races I've run have been complete surprises—random, on-a-whim signups that have taken me to some of the most memorable trails and trail communities I've ever experienced. The sort of races someone local invariably describes as a "hidden gem."
Races like Western States and UTMB are bucket-listers for a reason. But for the vast majority of us who won't get into them, or want to spend a little less money to race, there are plenty of other events that could be an all-time highlight.
Here are five such races from around the country; they'll offer breathtaking views, notoriously difficult climbs and descents, amazing community and world-class organization—and this list barely even scratches the surface.
Escarpment Trail Race
30K – Windham, New York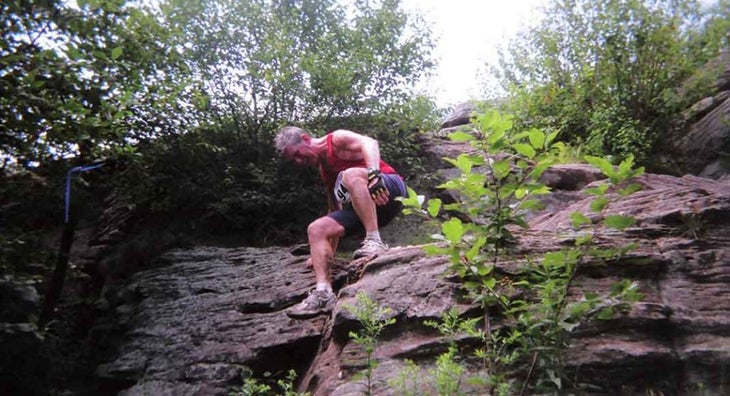 "I had this idea to hold a race that runs from point to point," says Vincent, now 65, who estimates the distance of the race he founded in 1977 to be "30K or thereabouts – we've had one GPS watch tell us it's 18.02 miles, and another tell us 18.98 – with about 5,000 feet of climbing."
"The more I told people about this race, the more they told me it was a terrible idea," he continues. "And the more they said that, the more I wanted to do it."
The Escarpment Trail is replete with boulders, treacherous descents and sketchy ridgelines; there are no road crossings, and all aid stations are packed in. Runners who find themselves hurt or otherwise wanting to abandon the race have no real recourse but to finish. This explains the race's stringent qualification standards and its motto: "Mountain goats only."
The race is chip-timed, with mats at the beginning and end of some mid-race climbs to determine informal King- or Queen-of-the-Mountain titles. The course jumps so immediately onto singletrack that racers have to line up nearly single-file at the start line.
Vincent also takes pride in the race's retention of its old-school charm, even as the 42nd running approaches. "There's no swag, and no awards," he says. "I always say the reward is running in the mountains."
Distance: Approximately 30K
Where: Windham to Hunter, New York
When: Late July
Register: Runners who meet the standards for entry can apply (and find those standards) on the race website.
Cost: $65 (in 2017)
More Information: http://escarpmenttrail.com 
RELATED: Volunteering At The Escarpment Trail Run Is As Hard As Running It
Bull of the Woods Trail Run
Half-marathon, 8-mile – Taos Ski Valley, New Mexico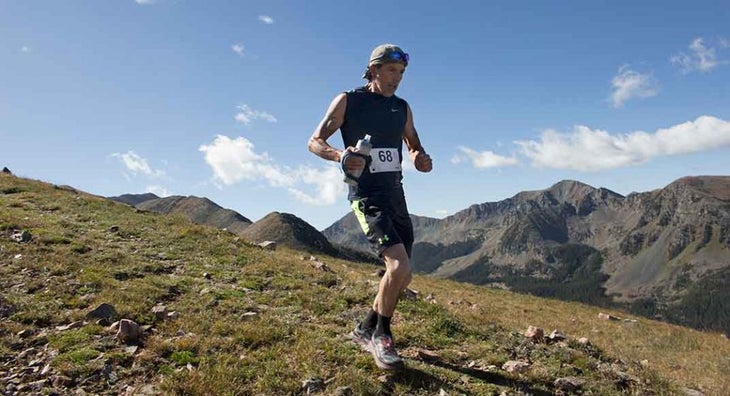 On top of that, Bull of the Woods was far better-organized than I anticipated, given its small, laid-back nature and somewhat confusing course map. Ubiquitous course markings and volunteers stationed at key turns and out-and-back points let me focus entirely on how badly my sea-level legs were suffering, rather than on navigation.
"[New Mexico is] most definitely underrated … [it] is blessed by such varied terrain, from the desert trails in the south to the bigger high-alpine experience in Taos and Santa Fe," says Tze Yong, 45, of Taos – the co-director and co-founder of Bull of the Woods. "People think of New Mexico as a dry, desert landscape, and it is much more than that."
Yong and co-founder/director Brad Higdon were on the Northside property of Taos Ski Valley one day when the idea clicked. Yong says they e-mailed the owners of the property, who let them demo an eight-mile trail race in 2016. 72 runners showed up; this year, there were 132.
"We kind of fell into this opportunity of creating Bull of the Woods," says Yong. "We do it to bring a premier trail-running experience to the masses. We don't want to make money off it." That's why the race donated its proceeds – $1,100 to the New Mexico Wilderness Alliance, $450 to the Taos Sports Alliance and $400 to Taos Search &Rescue in 2017.
"Donating all net proceeds brings the enjoyment factor to an elevated level, for us and the racers, knowing that our efforts and registration fees go to something worthwhile," Yong says.
And for those looking for a longer race, Yong says they are considering a 50K option in 2018.
Distance: Half-marathon and eight miles, approximately
Where: Taos Ski Valley, New Mexico
When: Mid-September
Register: On Ultrasignup
Cost: $40 (8mi), $50 (half-marathon)
RELATED: Trail Racing 101
Santa Barbara Nine Trails
35 miles – Santa Barbara, California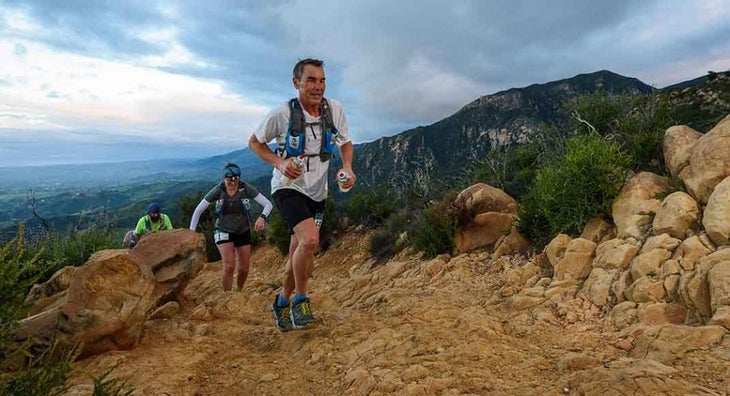 "The trail system that we have here rivals those of some of the most iconic trail-running towns in the U.S.," says local runner Kris Brown, who set the course record at this year's Nine Trails ultra.
But, he warns, the trails aren't beginner-friendly: "Most of the trails we have are very difficult, technical and even somewhat isolated," says Brown, 28. "Conditions tend to be tough with consistent heat, lack of tree cover and basically non-existent water."
Nine Trails runners are treated to the full array of the obstacles Brown describes, on a route that traverses most of the area's front-country trails, amassing a whopping 11,000 feet of vertical gain in just 35 miles. Aid stations and course markings are minimal, and the course heavily favors local runners who are familiar with both its turns and its hills.
There is minimal parking available at the starting trailhead or on its adjacent road. The exact starting line, Brown adds, "is arbitrarily chosen moments before the whispered start," as though to minimize the impression that the race is, well, a race.
"The most compelling this about this race is how hard it is," he continues. "But, importantly, it's hard in a really elegant way – it's a simple out-and-back covering the major front-country trails in the most efficient way possible. It doesn't go out of its way to be hard [compared to races that send runners in frenzied loops or on arbitrary out-and-backs for the sole sake of accruing vert], and its difficulty is pretty evenly distributed across the entire course."
Distance: 35 miles
Where: Santa Barbara, California
When: Late March
Register, and more information: On Ultrasignup
Cost: $150
Superior Fall Trail Races
100-mile, 50-mile, 26.2-mile – Lutsen, Minnesota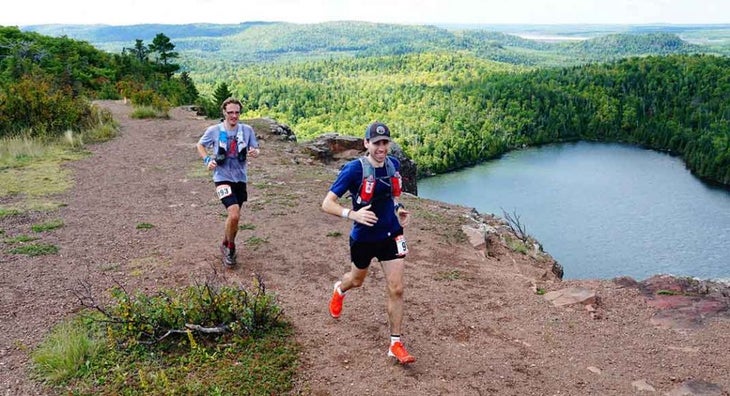 Those expecting a flat course in the upper Midwest are in for a harsh surprise. "'Rugged, Relentless, Remote' is the motto of the race, and it definitely rings true," says Leslie Semler, 36, of Duluth, Minnesota. "While there isn't crazy altitude or elevation change, the trail is constantly going up or down and most of it has rocks and roots to navigate … these little challenges definitely build up and punish most runners over the course of 100-plus miles."
Semler finished the 100 in 2014, the same year the host of Talk Ultra podcast, Ian Corless, first covered and photographed the race. "I had heard of Superior 100 but knew very little about it," says Corless, who, despite the chance to cover races all over the world, has returned twice more to Superior.
"Superior has so many positives … the terrain is mixed and at times very muddy and gnarly. Although it never gets high, the relentless up and down of the Sawtooth Mountains provides plenty of vertical gain – a surprising amount!"
"But what makes Superior so special?" he adds. "The people. It's one big family."
Distance: 100 miles, 50 miles, 26.2 miles
Where: Gooseberry Falls State Park (100-mile), Finland, (50-mile) and Schroder (26.2-mile) to Lutsen, Minnesota
When: Early September
Register: Would-be entrants for all three races need to enter the race lottery; registration for the lottery is between January 1 and January 15 and the lottery is held shortly thereafter. Last year, there were more applicants than spots in the 100 and marathon, but virtually all 50-mile applicants got in.
Cost: $250 (100mi), $150 (50mi), $110 (26.2mi)
More information: https://www.superiorfalltrailrace.com/ 
RELATED: 5 Workouts To Build Trail Racing Strength
Paris Mountain Ultra
50K and half-marathon – Paris Mountain State Park, Greenville, South Carolina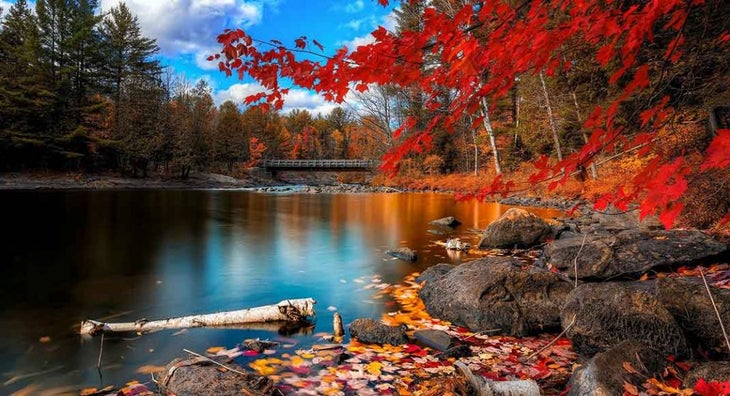 For those near upstate South Carolina, in the foothills of Asheville and the Great Smoky Mountains, Paris Mountain State Park is that hidden gem; and the races that Hammersmith, 30, directs there showcase all of its natural highlights.
"A combination of singletrack trails, waterfalls, three beautiful lakes and the technical climbs to the top of the mountain make this race a must-do," he says.
Hammersmith is also far from the only person to exalt his strong local trail running community – but as race director for Paris Mountain, he seems to take it a step further than most.
"As the race director it is my goal to meet and talk to every participant throughout the course of the race, so I like to keep things smaller," he says. The race typically has between 150 and 200 participants.
"Our registrations help benefit the park, but we also are proud supporters of the 'leave no trace' mentality that will help preserve these areas for many generations to come."
Part of race proceeds are donated to Friends of Paris Mountain and go toward trail maintenance; the race welcomes and supports runners of all speeds and the emphasis is on having fun, Hammersmith says.
Like the race and the trail system, the greater Greenville area is itself a hidden gem, regularly appearing on lists of "best cities to live". In this regard, the Paris Mountain Ultra might not be unique; but it represents the litany of well-organized races with incredible atmospheres that take place every weekend and are known to precious few outside that immediate community. You don't need to travel to South Carolina to find that, though Hammersmith would encourage you to.
"[Paris Mountain Ultra] is definitely a destination race with the views that it offers, but also because of the surrounding areas," he says.
Distance: 50K and 15 miles
Where: Greenville, South Carolina
When: Late October
Cost: $65 (50K) and $50 (15mi)
More Information: https://www.upstateultra.com/paris-mountain.html