Moun10 Ultra Wants To Diversify The Start Line
A new organization looks to break down barriers to participation at trail races.
Photo: Rick Mayo / Mile 90 Photography
Heading out the door? Read this article on the new Outside+ app available now on iOS devices for members! Download the app.
Every time Angel Tadytin goes out for a trail run in Arizona, she feels a special connection to the soft, red rock terrain under her feet.
A native of Page, Arizona, Tadytin knows how important running has been to the Navajo culture for centuries, and as she's become a more experienced trail runner, she's tried to inspire and encourage other Navajo women through her Adventurous Natives Instagram channel.
While she had dabbled in trail running for years, it wasn't until last winter that she really started running longer as she started training for  Moab's Red Hot 33km race in Utah. But even though she is a courageous forerunner among Native women in the 21st century, she isn't immune from identity issues and can't avoid the stark realization that trail  running isn't a very diverse sport.
Moab's Red Hot was started by an Indigenous runner and is operated by Mad Moose Events, which is an Indigenous family-owned company. They too have had to overcome the insecurities of being a minority player in the game.
Tadytin felt inspired to decide to enter a race, pay her registration fee and train hard for several months, but she still felt somewhat alienated amid a sea of mostly white-skinned runners. Not because anyone said or did anything to make her feel that way, but just because she felt uncomfortably apprehensive and alone in that new-to-her experience.
"It's uncomfortable. No one has to remind me," Tadytin says. "That happened to me in Moab. I [felt I] was the only brown girl with dark brown hair, and one of the ones who didn't have a skinny figure. Before the race, I was doubting myself and asking, 'What am I doing? Why am I here?'"
View this post on Instagram
To her credit, Tadytin persevered and finished the race by calling on her inner tenacity, her love for being on trails and the Navajo spirit of her grandmother. 
Her candid admission of how she felt was not a derogatory slight against the race organization — in fact, she enjoyed the race and her experience so much, she is eager to return to Moab to do another race in this fall — but instead it was an honest and painful battle of self-esteem and feeling oddly out of place in the trail community.
And who can blame her? Decades after becoming a mainstream recreational sport, trail running is predominantly made up of white, male participants. As trail runners — no matter our background, racial makeup or previous experience — it's something we all have to acknowledge in order to actively promote inclusivity and diversity.
Fortunately, the 2020 social reckoning across the U.S. helped bring the disparity to the forefront and change is coming. There are several grassroots organizations helping that growth happen — including Project Inspire Diversity (Joe Gray), Native Women Running (Verna Volker), Latinas Run (Maria Solis), Trail Sisters (Gina Lucrezi), Indigenous Trail (Scott Flatlip) and Tadytin's Adventurous Natives. The American Trail Running Association (ATRA) and the U.S. Trail Running Conference are also putting more focus on it.
RELATED: Survey Shows Safety Is Among Greatest Barriers Faced By Minority Athletes
Moun10 Ultra is another new organization that's committed to action. Created earlier this year by Bryce Denton, a new ultrarunner from the Denver area, it's focused on bringing more diversity, equity and inclusion to the starting line of ultra-distance trail races. That means Black, Indigenous, and people of color (BIPOC) runners, but it's also about opening the doors to a diverse range of body types and athletic abilities, Denton says. 
Denton says he fell into trail running during the COVID-19 pandemic and was shocked to see most of the participants were skinny, white men at the races he ran in Colorado, Arizona and Utah.
"Trail running, both in participation and representation in media, has been almost exclusively white," says the 40-year-old Denton, who is white. "Our idea is to diversify the starting line in a manner where we put the runners on the line, rather than talking about it or figuring out why there isn't diversity in the sport. The goal is to make sure there are more people who feel comfortable trying this sport, which is actually a very community-based activity in the first place. To do that, we have to bring more people to the table."
Moun10 Ultra's first quest was to select runners to compete in Dead Horse Ultra on November 20 in Moab. Using money raised in a virtual event last spring, revenue from selling hats, T-shirts and stickers and some of Denton's own savings, the organization was able to secure entries for 16 runners who will be running the 50K or 50-mile races in Moab.
One of those runners is Tadytin, who says she's been frustrated by the lack of diversity in trail running but encouraged by what Denton has started with Moun10 Ultra.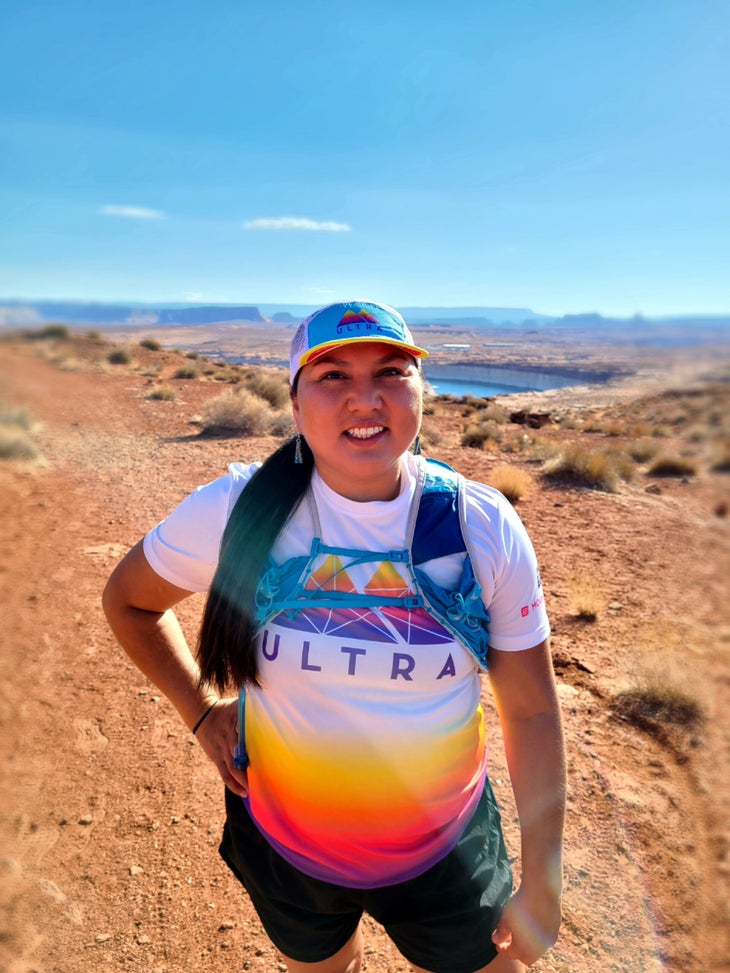 "When you're training for a race, it's all you. But as soon as I show up, I realize I am the only brown person there," Tadytin says. "You can totally see the huge disparity as soon as you get there. I start to think that I should just run for me and not sign up for any races, but I really want to encourage more Native women to try trail running."
The Moun10 Ultra team consists of 11 BIPOC runners and five white runners. Of those, 12 are women and four men. Some are brand new to the sport, while others have some experience. All of the athletes are connected with a group chat page on Facebook, where they can openly ask questions, share tips and connect with the inclusive nature of the greater trail running community.
Once those 16 team spots were finalized, Denton put out the call for 45 new entries for three races next year and wound up with 160 applications. Maintaining a 4-to-1 BIPOC to white ratio, Moun10 Ultra will have 25 runners competing in the Behind the Rocks races on March 26 in Moab, as well as 25 more at the Golden Bears Ears race next September in Monticello, Utah. An additional 10 runners will be entered into the Crazy Mountain Ultra next July in Montana.
RELATED: How Dinée Dorame Is Building A Deeper Understanding Of Running Culture
One of the runners on board with Moun10 Ultra and slated to run Crazy Mountain Ultra100-miler is Flatlip, a 35-year-old native of the Crow Indian Reservation in southern Montana. He grew up with a passion for running because his father taught him about the virtues of fitness and how running was tied to the cultural roots of the Crow people, and now he passes on those values to young Natives as a physical education teacher.
"When I go out for a run, I see some of the things that one of my ancestors might have seen when they traveled through the area," says Flatlip, 35, who lives on the reservation in Gerryowen, Montana, and works as a physical education teacher at a school in nearby Hardin. "Or maybe there was a prayer spot just over the hill where they had a vision or a spiritual enlightenment. Or maybe it was a historical area where one of our people did a great deed. Those are special places and knowing I am running near those areas is a way that I feel I am able to connect to my people and our past and the land and Mother Earth."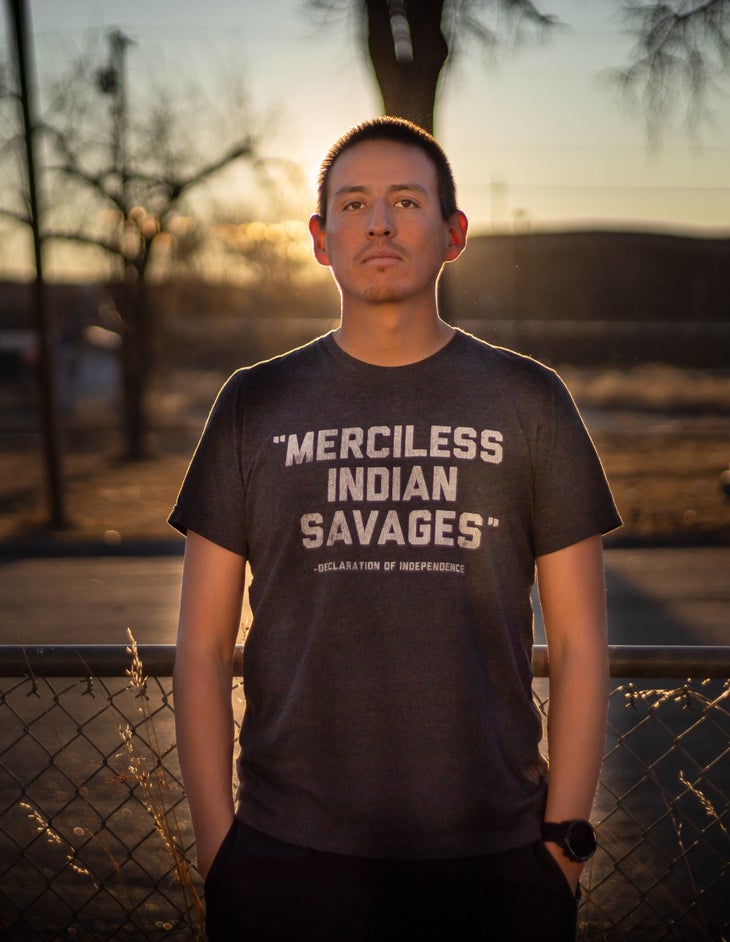 Although he briefly ran cross country for Montana State University Billings, Flatlip really found his passion for running about eight years ago when he started trail running. He's run about 20 trail races since he first ran the rugged Bridger Ridge Run 20-miler in Bozeman in 2014. That includes two additional Ridge Run finishes, twice running the 28K at Run the Rut in Big Sky, Montana, and eight races longer than 50K. Most recently, he completed his first 100-miler, a 31-hour, 23-minute effort at the Bighorn Wild and Scenic Trail Run in Dayton, Wyoming, back in June.
Flatlip will be running the Crazy Mountain Ultra as a member of the Moun10 Ultra team. It's a 100-mile, point-to-point race in central Montana that begins and ends at private ranches but navigates Indigenous lands of the Apsaalooke people, as well as present-day U.S. Forest Service land.
Flatlip, too, said he began feeling alienated by not seeing people that looked like him at races, which is why he started the Indigenous Trail Instagram account and why he is embracing Moun10 Ultra.
"I was tired of not seeing more representation in the trail community," Flatlip says. "With a lot of the best trail runners I see at races or on social media, it was hard to find much inspiration because I can't really relate to them. They didn't grow up on the reservation like I did and they don't have the same teachings as far as culture goes or the relationships to the land that were taught to me."
RELATED: Verna Volker Finds Healing In A Community She Built
Denton says he's interested in real change, not creating a platform for token diversity. He's brought a lot of key diversity and change advocates onto his advisory board, including Verna Volker, Sam Taylor, Kuwana Dyer-Pietras, Callie Vinson and Lindsley Kump. He wants to continue to grow and encourage runners of all persuasions to tackle challenging races and chase Fastest Known Times.
In the meantime, he has developed a partnership with Mad Moose Events (a family owned company that includes three Indigenous family members) and garnered some sponsorship from Tailwind. He hopes additional support from a running shoe brand will come soon. 
"This is also about letting everyone know that anyone can do this, no matter if you're a shuffler like me or someone who is super-fast, you can get out on that trail and run an ultra," Denton says. "And at the end of the day, it's cool that someone won, but you literally the same race they did, even if you finished DFL. It doesn't matter. That's what this sport and what this supportive community is all about."
Editor's note: this article has been updated to reflect the ownership and history of Moab's Red Hot races and more accurately reflect Mad Moose Event's participation in diversifying trail running.