Snacks For Your Summer Long Run
Heading out the door? Read this article on the new Outside+ app available now on iOS devices for members! Download the app.
Eat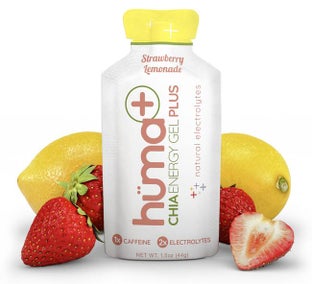 These refreshingly fruity gels contain twice the electrolytes of regular Huma for a hydrating one-two punch. Huma uses natural sea salts and coconut water for a sweet summer flavor that isn't overwhelming. Chia seeds provide just a touch of protein and texture in this smooth mid-run treat.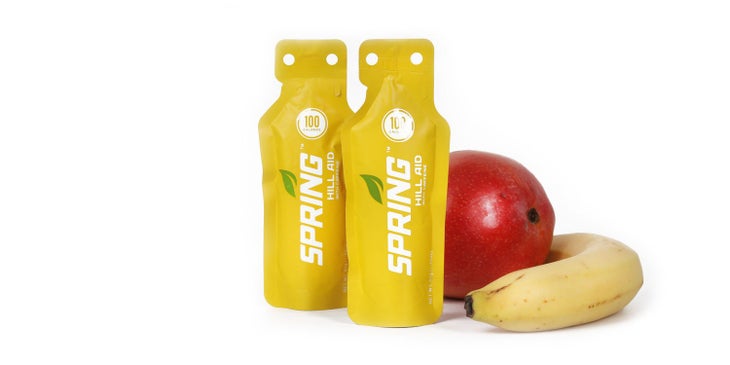 All of Spring's gels contain minimally processed ingredients like rice, mango and green coffee beans that make them tasty to eat and easy on the stomach. For hot days, you will enjoy the refreshing flavor and caffeine boost from Hill Aid, which contains polyphenols and antioxidants from mango to reduce inflammation.
Spring's gels are a slightly thicker, smoothie-like consistency and feel substantial without being heavy in the stomach.  Hill Aid also contains honey that's traced directly from hive to gel, so that you can feel good about the pollinators who helped make this tasty snack.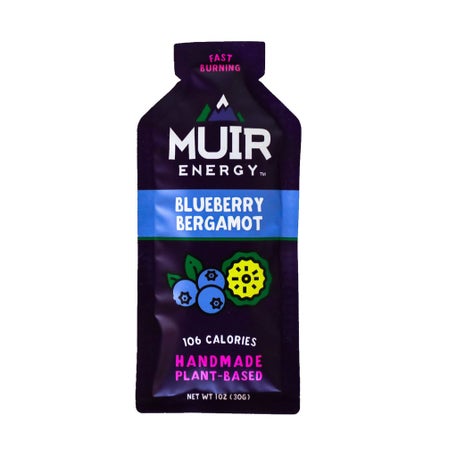 With just five ingredients, Muir Energy is about as simple as it gets. Blueberries and bergamot are both rich in antioxidants and polypenols and make for a subtly sweet fruity flavor that's hard to beat. The texture of Muir can feel a bit dry (it reminds me of fancy fruit leather), so be sure to take with a swig of water while you snack.

This energy couldn't be simpler—just pure Vermont maple syrup, organic raspberry juice and sea salt. This stuff is delicious, vegan and highly drinkable. The consistency is exactly that of pure maple syrup and goes down super easy, even in the heat. These are a great option for people who don't love the taste and texture of traditional gels and are looking for a whole-food fueling option. You can also put UnTapped on pre-run waffles for an extra treat!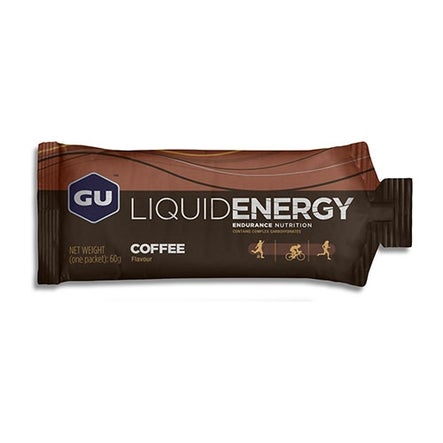 The same GU you know and love but in a slightly larger, more liquid-y form that is light and refreshing on toasty days. Each 100-calorie serving has a combination of complex and simple carbohydrates, electrolytes and branched-chain amino acids (BCAAs). The coffee flavor is especially delicious (as is the lemonade!) and kicks like a mid-run cold brew. On long runs, GU's new gels feel like less of a gelatinous slog and more like a fun treat.
Drink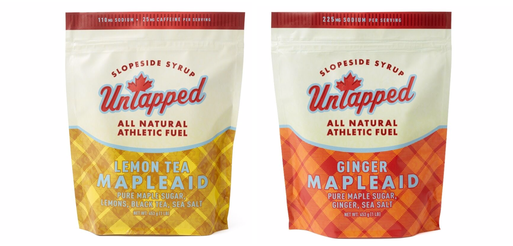 UnTapped's commitment to simple ingredients (maple sugar, ginger, sea salt) shines in this tasty drink mix. Ginger can soothe even the most delicate stomach while sugar and sea salt keep you energized and hydrated. The maple sugar is unrefined and minimally processed and has branch-chain amino acids as well as antioxidants to make it a stellar athletic fuel.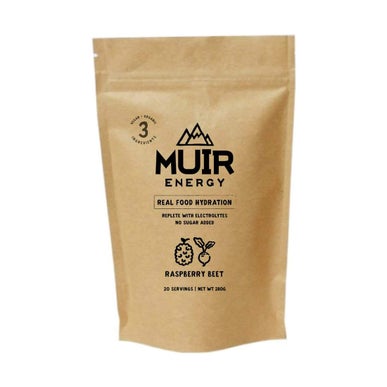 Muir's liquid offerings are as simple as their gels. Organic raspberry, beets and Himalayan pink sea salt create a sweet (but not overly so), juicy flavor, that it'll convert even the biggest beet skeptics. With only 50 calories per serving, this drink is best for short or medium length runs rather than long-distance ones, and it's tasty enough that you'll be tempted to drink it all day long. It's low in sugar but has an optimal electrolyte profile to keep you hydrated throughout the day.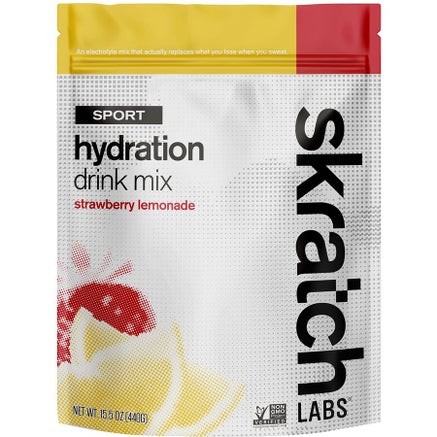 Skratch's strawberry-lemonade hydration mix is a great choice for anyone looking for less sugar and a simple electrolyte profile without going overboard on flavor. It's specifically formulated to replace what's lost in sweat (800 mg sodium, 80 mg potassium, 100 mg calcium and 80 mg of magnesium per liter), and has a ratio of sugar (glucose + fructose) that is optimized for ideal absorption and hydration. Skratch uses real fruit for flavor, and this one is light and refreshing for miles and miles.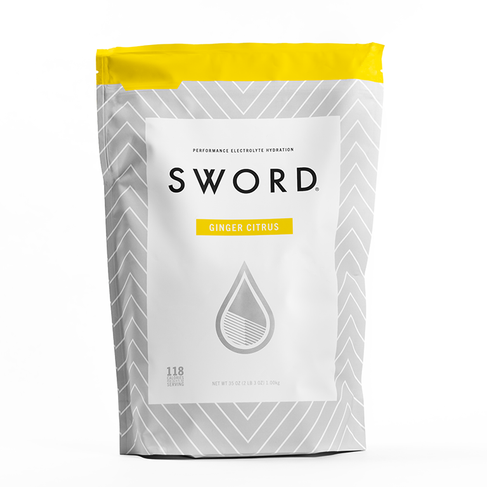 With 100 calories per serving, this mix hits a sweet spot between hydration and fuel. It's enough to add a little extra oomph to your gel regimen on hot days or to drink solo for less intense efforts without overwhelming your stomach. It uses a combination of starch and real-fruit-sugar carbohydrates to sustain energy and hydration while sticking to a simple, "water-like" formula to avoid being a gut bomb.
Recover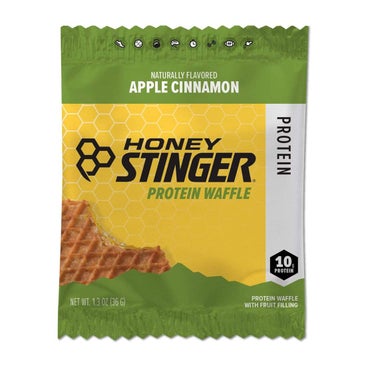 Two thin stroop waffles filled with fruity protein goodness are the perfect post-run snack. With 10g of protein and 150 calories, this is a great bite to tide you over in between meals and aid with recovery. These waffles are a great and ultra-portable alternative to sticky sweet shakes and smoothies and can be stashed in your desk or gym bag.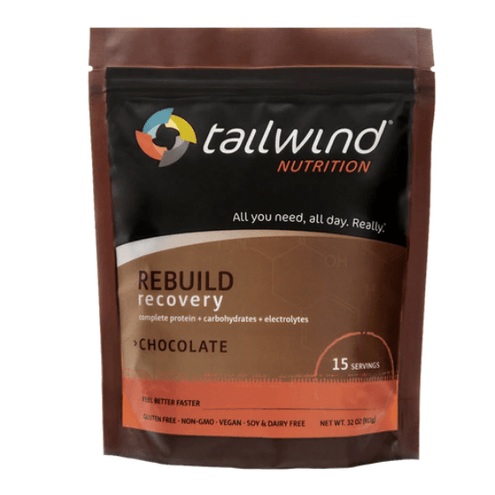 Tailwind's special blend contains a complete protein based on rice. Add in carbohydrates, healthy fats from coconut milk and just a touch of electrolytes and you've got a great recovery drink. This chocolatey, vegan protein drink is great blended with almond milk, ice and a banana.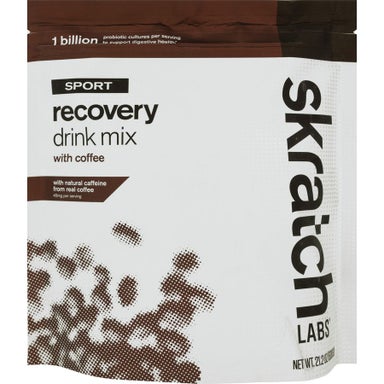 Skratch's Sport Recovery Drink Mix is a 4-to-1 ratio of carbohydrate to protein that's designed to bring your blood sugar up fast. Skratch says this causes the hormone insulin to spike, which helps the sugar, electrolytes, fat and protein get to muscles fast post-workout. This is not a fun treat after an easy hike, but a specifically designed post-workout shake. For morning runs to beat the heat, we mixed it with coffee. If you're looking for a happy-hour treat, try the tasty horchata flavor.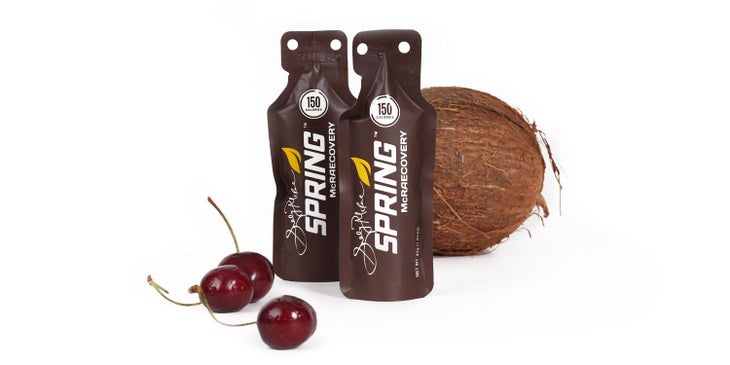 Designed with ultra-pro Sally McRae, this tasty treat is designed to aid in post-run recovery. Loaded with MCT, medium-chain triglycerides from coconut oil, it is choc-full of the carbohydrates and fatty acids you need to bounce back before your next workout. This is a great portable option for athletes on the go who can't or just don't want to down another chalky recovery shake.
Zoë Rom is the Assitant Editor at Trail Runner. She also hosts and produces the DNF Podcast, and enjoys long runs fueled by pizza.