The Do's and Don'ts of Fueling for Trail Races
Elite runners share the rules they stick to when it comes to fueling up before a race...including lessons learned the hard way.
Heading out the door? Read this article on the new Outside+ app available now on iOS devices for members! Download the app.
The only thing that trail runners talk about as much as training and shoes is food. Every trail runner has stories about the perfect pre-race menu, the ultimate aid-station grub and the hedonistic post-race celebration. The right or wrong fuel can make or break your race, regardless of whether you're at the front, middle, or back of the pack.
Here, some of the nation's most experienced trail runners share their quirkiest food experiences and the lessons they've learned along the way.
DO:
Eat Familiar Foods
Max King, 2012 World Mountain Running Champion, has eaten a peanut-butter-and-jelly sandwich every day for lunch since he was seven years old. Megan Kimmel, multi-time winner of the La Sportiva Mountain Cup, also chooses to eat something before a race that is as nostalgic as it is nourishing—blueberry muffins. This stems from Kimmel's childhood soccer days when her mom would make the team blueberry pancakes for breakfast before games.
DON'T:
Eat Too Much Fiber
Kasie Enman, 2012 World mountain running champion, sheepishly admits that while in college, she went through a stage of thinking that raisin bran with milk and a glass of orange juice was a great pre-race meal. "I visited the toilet a lot during that phase before making a connection," jokes Enman.
RELATED: How To Not Screw Up Your Pre-Race Breakfast
DO:
Use Food For Mental Power
Melody Fairchild, 2012 U.S. Mountain Running Champion runner-up, eats buffalo and salmon the week leading up to a race. "I visualize having the strength and power of a buffalo to thunder across the plains and the endurance and acuity of the salmon to swim hundreds of miles up-river to spawning grounds," she says. She's even eaten kangaroo while in Australia. Such a wild approach might not work for you, but it bounced her right onto the U.S. Mountain Running team.
DON'T:
Try Anything New Before a Race
The night before Pfanderlauf, a race in the Austrian mountain cup, Joe Gray, 2013 U.S. 50K National Champion, decided to try out a local Turkish restaurant. After eating a few items he couldn't pronounce, he fell violently ill and stayed awake all night.
RELATED: How Should I Approach Salt Consumption During Ultras?
DO:
Plan Ahead
Once she figured out her "go-to" pre-race meal—quinoa pasta—nothing stops Michele Yates, 2013 U.S. 100K and 50-mile Trail Running National Champion, from eating it. When traveling, she has resorted to cooking it in a hotel coffee pot, or even cycling hot tap water over it, resulting in semi-cooked, lukewarm pasta.
DON'T:
Try Foods With Unknown Ingredients
Scott Dunlap, 2010 U.S.A. Track and Field Masters Ultra Runner of the Year, was staying at a friend's house the night before a 50-mile race. He was the first to wake and fixed a common pre-race staple, toast, topping it with homemade honey butter he found in his friend's kitchen. Not long into his race, Scott experienced a queasy stomach and lightheadedness. Then, he found himself laughing uncontrollably at his iPod. After the race, he saw several phone messages from his friend, who confirmed that Dunlap had dipped into the medical-marijuana honey butter that his friend was using to treat chronic back pain.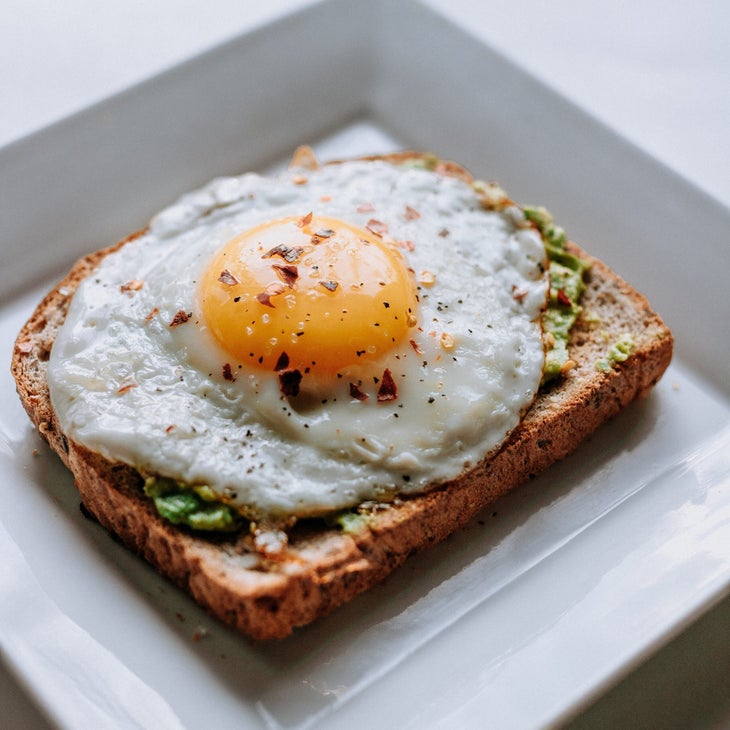 DO:
Celebrate Post-Race!
Regardless of how good or bad the food is during a race, nothing beats the "anything goes" post-race feed. Talk to a group of trail runners and, by far, the most common post-race treat is a cold local brew. Rickey Gates, five-time member of the U.S. Mountain Running Team, has a golden rule for drinking: "It's never too early in the day to drink if you've already run a race!"
This article originally appeared in our September 2013 issue.