Our Favorite Post Run Brews
Heading out the door? Read this article on the new Outside+ app available now on iOS devices for members! Download the app.
Qualifications
In order to be considered for this roundup, brews must have been less than 150 calories and athletically oriented in some way, whether through electrolytes or some other thirst-mutilating additives. This is mostly a round-up of light beers that don't taste like light beers because the last thing this world needs is another light beer (PRs over PBRs). There's a time and place for a good old watery American lager, but the time is not after a run, and the place is not my mouth.
You'll notice I've listed the calorie count for each beer. This is no way meant to suggest that you should be paying very close attention to the caloric content of your beer, or feeling like you need to run to earn a beer. You can have a beer whenever you want! You're an adult (hopefully). Life is hard, and we're STILL somehow in the midst of a global pandemic, and, HECK, you deserve a beer, whether or not you've run today, or really ever. Calories are mostly used as a proxy for "lightness" listed in conjunction with ABV (alcohol by volume). All but ONE of these beers are too light to be allowed for use in a regulation Beer Mile. 
Methodology
I did in fact, taste all of these beers within one hour of completing a run of at least six miles, because any job worth doing is worth doing well. I drank each beer at approximately 38 degrees F (my refrigerator's temperature), though now a quick Google search tells me you should drink most ales closer to 44-52 degrees, and lagers around 42-48 degrees. The more you know.
You can probably drink these beers at some other time other than after your run, and many of them are delicious enough to do so, but because that's not the exact tasting methodology I used, I can't vouch for these brews' effectiveness as post-wood-chopping or salsa-dancing beverages.
Oskar Blues One-Y Hazy IPA
Calories: 100
ALC/VOL:4.0%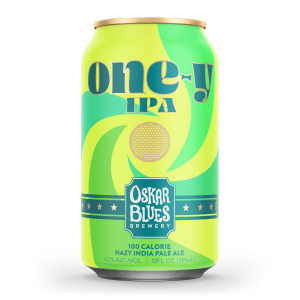 This juicy, hazy, tasty brew is exactly what you need after a hot summer run. This beer is majorly citrusy, with orange peel, tangerine and lemon zest notes topped off with a malty finish. This is the perfect brew for sipping shoeless on the porch, and I won't even judge you if you put an orange slice in it. That's a thing, right?
New Holland Brewing Co. Lightpoint Ale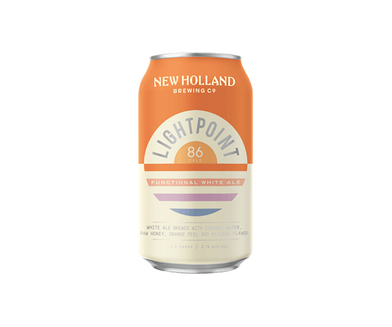 Calories: 86
ABV: 3.7%
This is the recovery run of beers. Easy peasy, with a touch of lemon-squeezy.  It's a functional brew with full-on flavor. Coconut water, raw honey and orange peel make it the perfect way to end any speed sesh without feeling like you just tried to PR your beer mile. This option is light and refreshing without skimping on full ale flavor.
Avery Brewing Pacer IPA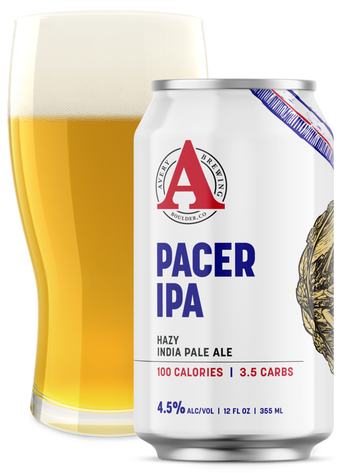 Calories: 100
ABV: 4.5%
This hop-forward IPA is full of citrusy, hazy flavor and light on calories. Wheat and oats give this IPA a full body and dry-hopping gives it a hazy, fruity finish. This juicy brew is exceptionally refreshing after summer runs.
Sufferfest FKT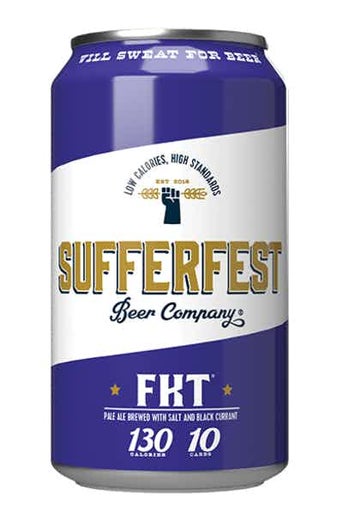 Calories: 130
ABV: 5.1%
You don't exactly need to chase an FKT to feel like you deserve this beer—but you could! Sufferfest's FKT pale ale is a full and rich brew flavored with sea salt for electrolytes (It's what plants crave!) and black currant for balance and tartness, as well as some percentage of your daily recommended dose of vitamin C!  With 0.9g of protein, this is basically a recovery shake … kind of.  Careful, you might just set a sip PR!
Lagunitas DayTime IPA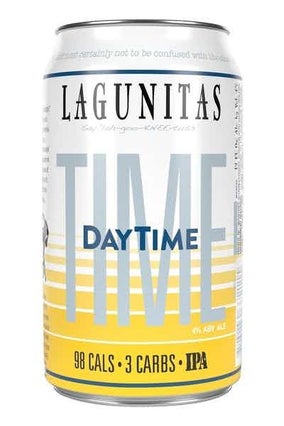 Calories: 98
ABV: 4%
This beer is designed to drink during the day (as per Lagunitas website) and I'm not really sure what will happen if you drink it at night, and I'm too scared to try. At a cool 98 calories, this day drinker is easy livin' in a can with a refreshing splash of hobby goodness without the next-day headache. It tastes sunny, citrusy and smooth after a long day on your feet. If business casual was a beer, it'd be this one.
Athletic Brewing Co. Run Wild IPA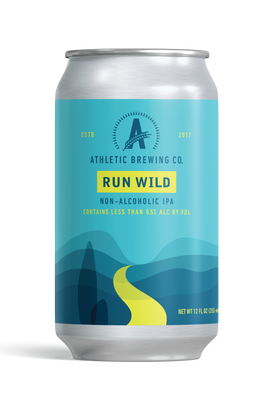 Calories: 70
ABV: less than 0.5%
For those looking for a non-alcoholic option, Athletic Brewing has you covered. This is a stunningly refreshing NA beer that's a great option for people to cut down on their consumption post-run. While this brew lacks alcohol, it's not short on flavor or malty goodness with just the right amount of bitterness for a great balance. This is a NA beer for beer lovers that doesn't skimp on good old-fashioned flavor. This beer shows up to the party ready to remind everyone that you don't have to drink to have a good time.
Boulevard Brewing Easy Sport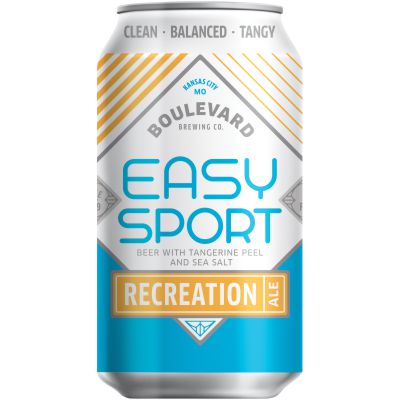 Calories: 90
ABV: 4.1%
This gluten-free ultra-drinkable blonde ale is brewed with tangerine and a double-whammy of electrolytes added to an extended mash and boil, and then again at the end of fermentation. It's slightly tart, all-natural, subtly-salty and almost drinkable enough to slide right into your hydration pack. Almost. (Don't).
Deschutes Da Shootz!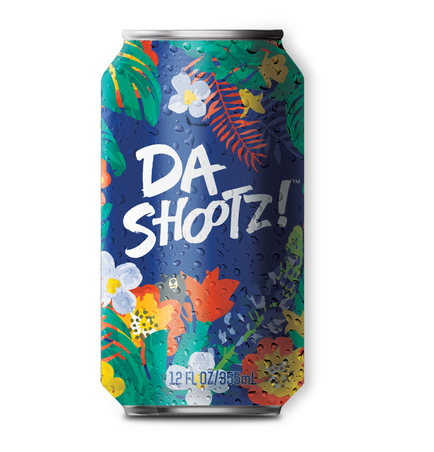 Calories: 99
ABV: 4.0%
This tasty American pilsner is the Hawaiian shirt of post-run beers. It's light, bright and citrusy for a refreshing post-run carb refresh (though it only has 4.2 carbs, that's better than nothing?).  The flavor profile is simple and subtle with a lightly toasted finish that is infinitely sessionable.
Dogfish Head Slightly Mighty IPA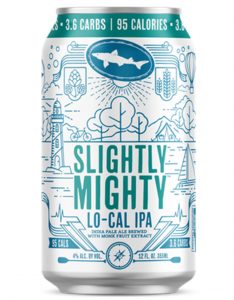 Calories: 95
ABV: 4.0%
This IPA is low on calories but high on hops. Using monk fruit instead of traditional sugar for the fermentation process, it amplifies the complexity of the beer with fewer calories. This brew is a golden and hazy-to-perfection IPA with tropical notes of pineapple coconut, mango and citrus that are ready to save you from the summer heat.
Zoë Rom is Assistant Editor at Trail Runner, producer and host of the DNF podcast and an amateur beer drinker.