What We're Getting Dirty With This Week
Heading out the door? Read this article on the new Outside+ app available now on iOS devices for members! Download the app.
At the end of a long race season, I'm recharging by focusing less on sweatin' season than sweater season. Sometimes the most important gear isn't the stuff that lets you get rowdy and muddy as much as comfy and cozy. This week's picks are some of my favorite gear for winter cross-training or recovery.
Oiselle Bird Hug Tights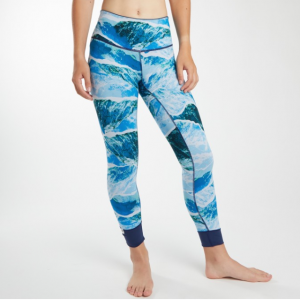 Oiselle's tights are the softest around. They have a generous cut that doesn't slide up or sag. They're reversible which means you can wear them twice without washing (I think??) and the mountain print is as good as a bumper sticker that says MY OTHER LEGS ARE MOUNTAIN LEGS. An alpine print is universally flattering because mountains are beautiful, and so are you!
Janji Rainrunner Jacket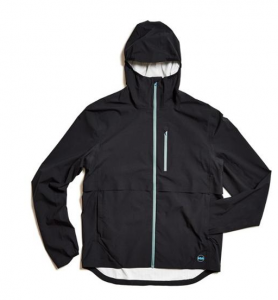 Janji's Rainrunner Jacket is waterproof and breathable with fully taped seams and reflective zippers. The soft fabric moves and breathes well without too much rustle. As a bonus, this piece has pockets and is trendy enough to wear off the trail to keep you warm and dry. Women's version here. 
Under Armour Intelliknit Sweater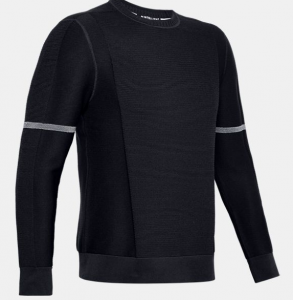 Everything you need to know about me could be summed up as: I own five technical turtlenecks. Under Armour's IntelliKnit sweater (women's version here) is a classy and cozy layer for running or resting. The fit is snug enough to be comfy without being overly clingy, and the knit detail makes it fancy enough to wear to work, especially if you work at Trail Runner Magazine. It's a sweat-wicking sweater with reflective details for night runs and is the only thing I own that's both cable-knit and body-mapped.
Teva Ember Moc Slippers
These slip-ons are my go-to winter recovery shoe. They're like tiny,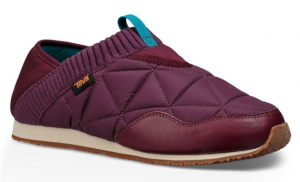 wearable sleeping bags for your feet, but have a substantial enough tread that you can do some mild, cozy adventuring in these slippers. They are the footwear equivalent of hitting the snooze button, rolling over, and getting right back to where you just left off in that dream where you have just been offered a very lucrative pizza sponsorship to pursue your athletic career full-time.
Muir Energy Gels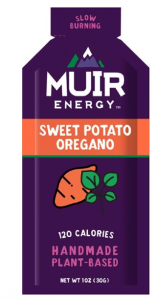 Ever wish you could shotgun exactly 100 calories of herbed sweet potato during a long run? I do. All. The. Time.  These gels are a delicious alternative to other sticky-sweet running snacks. Flavors range from slightly sweet blueberry bergamot to sweet potato oregano (my favorite!), and also include slower-burning nutty gels as well. The texture is thicker than traditional gels, and is reminiscent of moist fruit leather (in a good way!), and is a nice break from gel flavors that wouldn't be out of place at a stoned toddler's birthday party ( what even is Tutti Frutti?).
Stumptown Coffee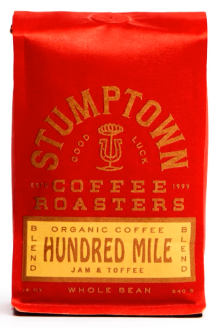 Though not explicitly running-related, I really enjoy Stumptown Coffee's 100 Mile Blend. It has subtle notes of jam and toffee (now, those would begreat gel flavors!) and enough coffee to fuel your 100-mile dreams.
Other recommendations:
Turn off your phone for 24 hours this weekend. Try a Technology Shabat. Make plans ahead of time that don't require a cell phone for communication or directions (this is the plot of all Seinfeld episodes). It will be challenging, and you may not like it right away, but I'm a big fan of planned breaks from technology that aren't just to run, but are to also simply exist as a person, offline. In the same way that a week at work feels like the digital equivalent of running hill sprints, I give my brain and eyeballs plenty of time to recover.
The gear I'm actually using the most this week is my bamboo utensil set. I eat most lunches at my desk and these utensils help me reduce my plastic footprint. They come in a cute case that I clip onto my backpack for work or eating lunch on the go. The art is by a Colorado-based artist who has an entire line of artsy, green products to help you reduce your carry-out footprint.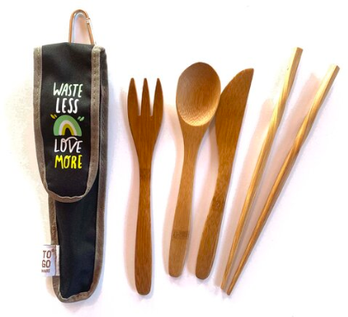 Zoë Rom is Assistant Editor at Trail Runner. She enjoys podcasts and pizza. You can follow her trail running adventures on Instagram @carrot_flowers_z .