What We're Getting Dirty With
Heading out the door? Read this article on the new Outside+ app available now on iOS devices for members! Download the app.
This week I'm thinking a lot about consistency. I'm thinking about what motivates me to get out the door and run even when it's snowing and 7 degrees. Some of it is gear that helps me get stuff done in the snow, and sleet and weird Colorado weather. Most of it is the knowledge that showing up, a little bit, every single day, is a radical act of self-belief that I can fit in on my lunch break.
My gear picks this week are proof that with warm hands and a full heart, you can't lose.
Nike Air Zoom Pegasus 36 Trail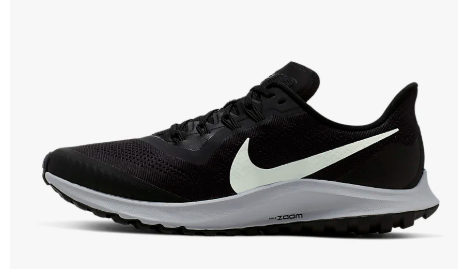 I've been using these as my go-to shoes for icy, wintery days. Traction devices tend to junk up my stride, and these lugs feel grippy and light. These are a trail adaptation of a Nike classic so the ride is comfortable and familiar. There's also a GORE-TEX version for the slushies winter days, but the regular trail version is quick-drying and light for getting miles done on days when traction is less than ideal but doesn't quite merit a full-chain setup.
Tifosi Veloce Fototec Photochromic Sunglasses
For epic, snowy days, these sweet shades keep snow and ice out of your eyes. They automatically adjust to your light conditions for those weird days when it's sun snowing, and you can't tell if you're blinded by the light or the ice. The sporty fit and rubber arms and nosepiece keep them from bouncing on your face during strides and would work great for races and workouts in variable light conditions with or without snow.
Nathan Reflective Convertible Gloves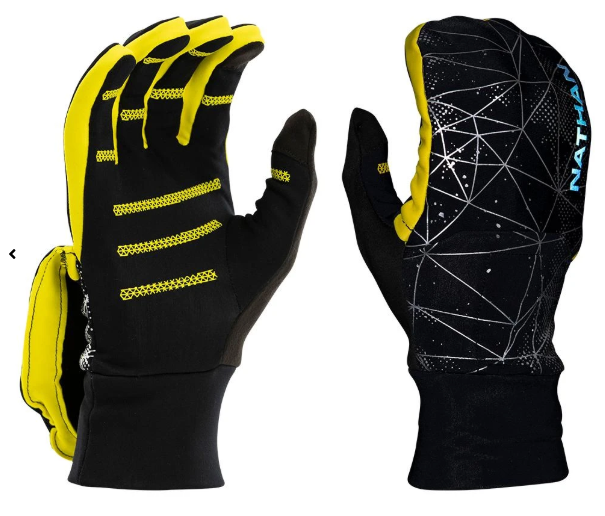 Can't decide if you need gloves or mittens for your winter run? Take both. This handwear does double duty by providing a snug glove and warm mitten for extra cold days. The mitt tucks into the wrist of the glove for warmer days but packs a warming punch when it's super chilly. These gloves are reflective for early morning headlamp runs and have tech-tips that work with touchscreens. They warm without being bulky and have gotten me through my chilliest days this winter.
Spring Energy KOFFEE
This is not your ordinary gel. This is a two-hundred calorie caffeinated nutritional missile.  I love these for wintery long runs as a pre-run boost or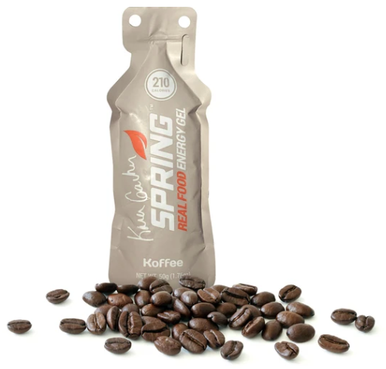 mid-run super-snack. They have more fat than other gels, so I'd recommend against shot-gunning a six-pack during your next speed sesh. The Koffee is tasty and delicious and provides a nice, caffeinated kick for otherwise sloggy runs.
Run Fast Eat Slow Meal Planner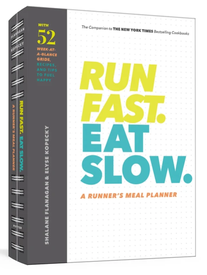 We're all busy athletes and this meal planner helps me stay one step ahead of my hunger. For meal-preppers and epicureans alike, this planner helps you visualize what you're eating when so that you're never caught between a rock and a hungry place. It comes with recommendations for seasonal eating and additional meal plans when you don't feel like planning yourself. As a hungry runner that likes to cook, this planner is a go-to. The accompanying cookbook, Run Fast Eat Slow, will rock your taste buds.
Hop Tea
What's a runner to do when you want to keep your post-race recovery bev healthy, but you crave the refreshing bite of hops? Hop Tea is iced tea brewed with delicious hops. It will tickle your IPA taste buds with bittersweet goodness and healthy hydration. I love this tea for an after-run pick me up (green tea) or wind down (chamomile!). For many runners looking to cut down on their alcohol intake, this tea is a tasty alternative.  Hops without hangover!
Territory Shoe Traveler
To keep muddy kicks from mucking up my car, the Territory Shoe Traveler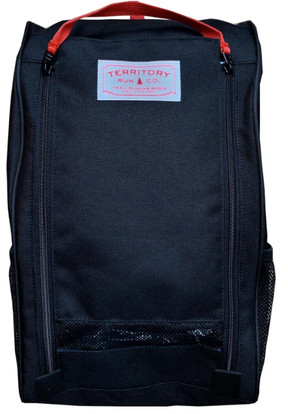 acts as a small, portable locker to port shoes to and fro. The shoe traveler can be used to keep dirty shoes separate from luggage while traveling, or
carrying unsightly sneaks to the office or gym. It has double mesh pockets to stash a pair of back-up socks (you never know) and is a great way to ensure you don't take too much of the trail home with you.
Other Recommendations:
This episode of 99% Invisible is a deep-dive into one of the most popular songs ever written, and seeks to answer the age-old question, whomst among us let the dogs out?
Olympic runner Alexi Pappas has a new movie out, Olympic Dreams, and it's a charming as heck rom-com largely shot on-site at the 2018 Sochi Olympics starring herself and Nick Kroll.