What We're Getting Dirty With
Heading out the door? Read this article on the new Outside+ app available now on iOS devices for members! Download the app.
We've been on hiatus to enjoy time on the trail over winter break, and to get a new podcast out the door! My first recommendation of the week is that you take a quick listen to DNF, and leave us a little review on iTunes so it can find even more ears!
This time of year, my running is focused on getting out the door and enjoying a good, snowy frolic with a dash of speed-focused training. Less time on the trail means more time spent with my feet-up, reading or binge-watching "Cheer". Here are some of the gear-focused highlights of my week!
These are above average pants. They're loose enough to function as warm-ups and sporty enough to wear on their own when you're getting after it on the trail. The tapered legs give them a classic, athletic pant cut that falls just above your sneakers. They feature a yoga-pant like waistband that slides easily over shorts or leggings, and won't pinch or sag during activity. One generous leg pocket has a designated sleeve to lock your tellular cellaphone in place, and a secure zip pocket on the waistband will cradle your keys or a GU.  They feature all the comfort of your favorite cotton sweats but are decked-out with trail-friendly technical features.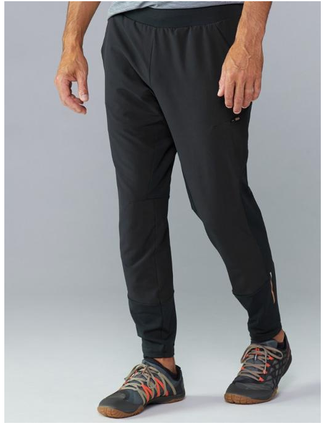 These socks are comfy and sturdy and strike a nice balance between being soft and squeezy. They're lightly compressive around the arch for a supportive feel and sporty cut and just under the ankle. Even after multiple washes and wears, they're not wrinkly or misshapen. These are no-fuss socks that won't boogie in your shoes when you're on the run.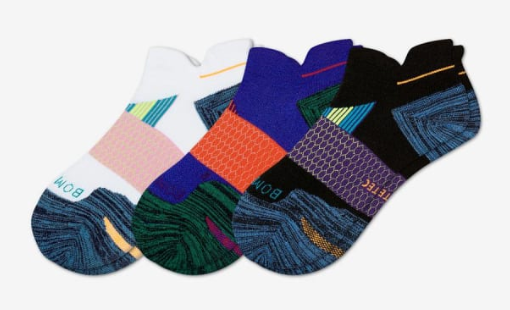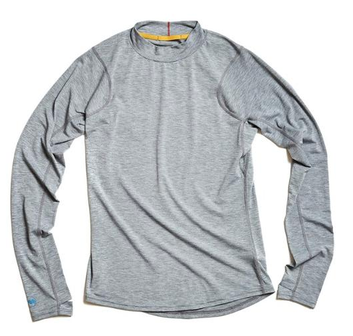 Yep, another technical turtleneck. Well, a mock-neck. This super-soft top has a silky-smooth next to skin feel, with just enough neck for a touch of added warmth. The merino material has a slim fit and sweat-wicking construction that makes this a standout performance piece that can fit under a singlet or shell when the mercury dips.
I couldn't agree more with this company's title: Drink Coffee, Do Stuff. The HELL YEAH! blend is a great way to kick off long-run Saturday with some Joe for your stoke. This versatile blend is nutty and chocolatey, and tastes great in any coffee-making device. It's even great as espresso, for when you really want to THINK IN ALL CAPS. It's a medium roast with the right amount of sweetness without too much acid pre-run.


Sitting at a desk all day is hard. Sometimes, standing feels rough too. This balance board lets me surf all day long at my desk. This board is just wobbly enough for a good stretch, but not enough to be destabilizing. After a long run, I can use it to sit back on my heels and stretch my calves, and balancing helps take a bit of pressure out of my hips and back when I'm standing. This is a great set up for the active person who is forced by necessity to occasionally be inactive.
Other recommendations:
This podcast by Radiolab is about butts, and how they make us human. This episode also has a tantalizing peek inside a fascinating race, Man Against Horse. Whether you're a runner or just a butt enthusiast, there's something here for everyone.
I am fully obsessed with "Cheer" on Netflix. It's a fascinating look into the lives of competitive cheerleaders as athletes and humans.
This remix of "Jolene" by Jad Abumrad is the only song you need in your life right now.