Trail Running Gear That Lasts
Here's the trail running gear that has stood the test of time, and that our editors will swear by for years to come. 
Heading out the door? Read this article on the new Outside+ app available now on iOS devices for members! Download the app.
We get lots of gear sent to Trail Runner to test. Some of the latest and greatest swag is great and useful, but oftentimes, we find ourselves reaching for gear we've had for years and years. While some things, like shoes, have a more limited shelf-life from inevitable wear and tear, there are lots of things like vests, shells, shades and shorts that can last for years and years. 
Taking care of your gear so that it lasts is an important part of environmental stewardship, and is a great way to save a few bucks along the way. Here's the gear we've used for years, and how it has handled the test of time.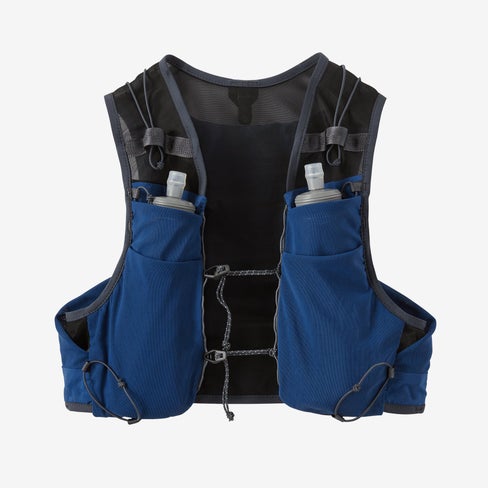 This vest is durable and easy to repair when its age finally starts to show. The stretchy material holds its shape after many many miles of wear and tear and stands up to rough and tumble rounds in the washer. I've coated it in every sports gu imaginable and subjected it to vigorous scrubbing to remove the sweat, dust and maple syrup that accrues as a normal part of ultrarunning. The durability of this pack is based in its simplicity: there aren't too many bells and whistles that can break. Instead of two-part plastic clasps, simple hooks keep this vest attached at the front. For gear that lasts, the less moving parts (and plastic pieces!) there are, the better. 
After making the questionable choice to leave a gel-filled vest unattended with my Australian shepherd puppy, I discovered my dog had, uh, modified the vest by removing a front pocket and adding extra ventilation to the back with her teeth. The stretchy material of this vest was easy enough to repair with some upholstery thread and Noso gear patches. When I'm looking for gear that goes the distance, I want something that's durable, and fairly easy to repair. The Patagonia Slope Runner vest is both. (Patagonia will also help with repairs if you're not dying to get crafty, too.) – Zoë Rom, editor in chief
RELATED: Training Plans For Every Distance, All In One Place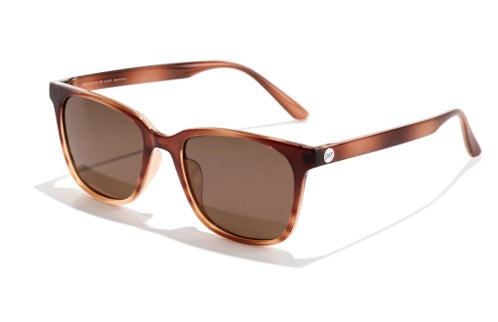 If you're like me, sunglasses can really take a beating when you're pulling them in and out of your hydration vest. Sunski sunglasses come with lens replacement kits so that you can replace the lenses when the polarization wears off, or they get scratched. Nothing's worse than losing a perfectly good pair of sunglasses to a tiny scratch. With the ability to quickly and easily replace the lenses, you're able to keep your frames in the mix for years and years. – ZR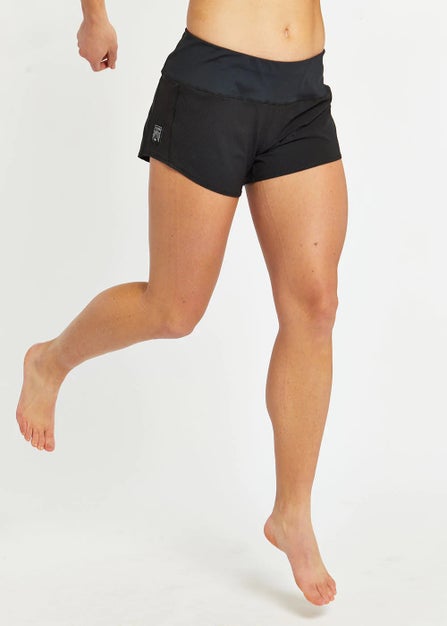 In college, I bought a pair of Oiselle Roga shorts off Poshmark, so they were not new when I got them (don't worry, I washed them as vigorously as the aforementioned syrup-covered vest). The ageless shorts fit perfectly when I got them, and they retain their yoga-pants perfect stretch today. They haven't pilled, they haven't gotten baggy, or shrunk. The hems remain intact and narry a thread is out of place. While the style has changed only slightly, Oiselle continues to sell this pair of impeccable shorts that continue to be my go-to pair of plain black shorts for all occasions. – ZR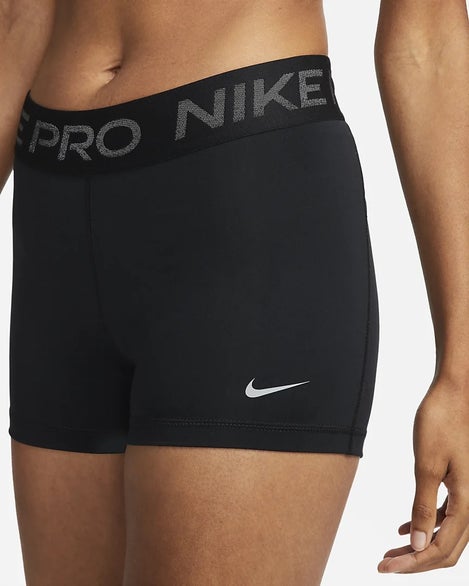 If you're not a Spandex shorts type of runner, I totally get it. They're a matter of taste. But I've owned at least four pairs of these and love them for most anything: recovery-day swims, super-speedy track workouts, races, long runs – I've done them all in these. The wide waistband stays put no matter what I'm doing, and they come in a variety of lengths so you can find the one that works best for you! They also layer well under split shorts if that's more your style. – Reagan Colyer, assistant editor
RELATED: Snacks For Your Summer Long Runs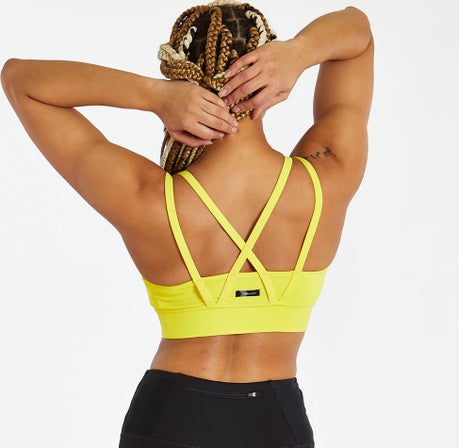 This bra is both stylish and comfortable, and I love it for that. It has some of the best support I've found in running bras without feeling like I'm trapped in a straightjacket. They hold up to the literally hundreds of times I've washed them (because yes, I own multiple) and the thinner double straps feel cooler and less constricting than standard racerback bras. – RC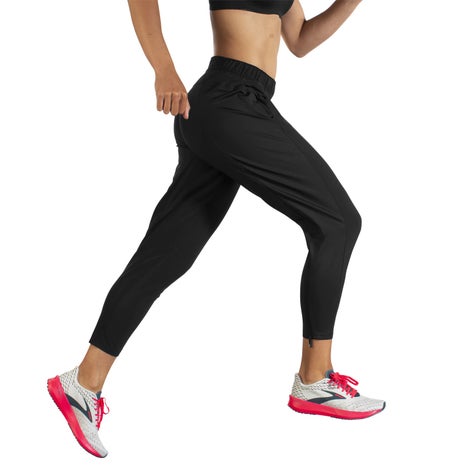 There are photos of me at high school track meets wearing these pants. Like, the literal pair of these pants that I still run in. That's how long they've lasted. On days when I don't want to be encased in tights like a sausage, these fit the bill perfectly. The material is heavy enough to stand up to rain and wind, but doesn't make me overheat when I wear them over shorts to warm up for a race. The ankle zips are perfect for taking them off without removing shoes (efficiency!) and the zipper pockets hold gels or keys with minimal bouncing. – RC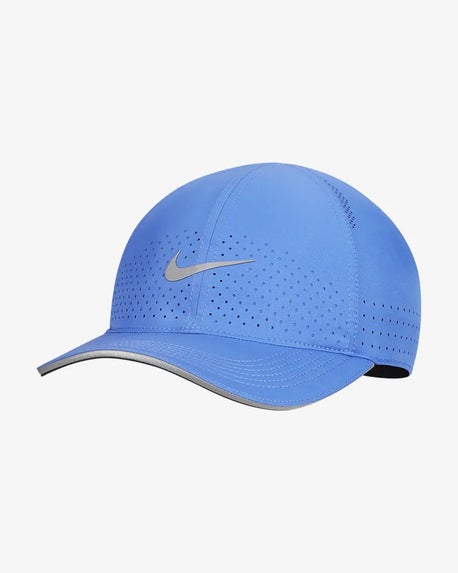 I got this cap as a gift and it's become the only running hat I wear with any regularity. I adjusted the fit one time and have never had to readjust it. I've worn it in rain, snow, sun, and every other weather Montana can throw at me. It's been soaked in both water and my own sweat and still comes out of the wash fresh and clean and ready for the next round. Perforations in the cap keep my head cool, the bill protects my eyes from sun without being too big and bulky, and it accommodates both ponytail and sunglasses with ease. – RC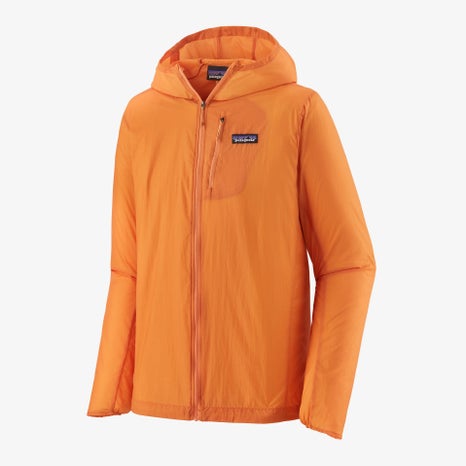 It may feel boring at this point, how many times I've added this single piece of gear to reviews, but I cannot stress enough how much I love this piece. Ounce-for-ounce, the Houdini has been the most helpful and warm running article of clothing I own. Though not very dependable when the weather gets torrential, this 100% recycled nylon jacket weighs 3.7 ounces and has its own chest pocket to pack itself up into the size of an orange. Most importantly, in more than a decade of running, I've only had to own two. TWO! This piece lasts.  – Nicholas Triolo, digital production editor
RELATED: You Should Consider A Long-Sleeve Sun Hoodie For Summer Running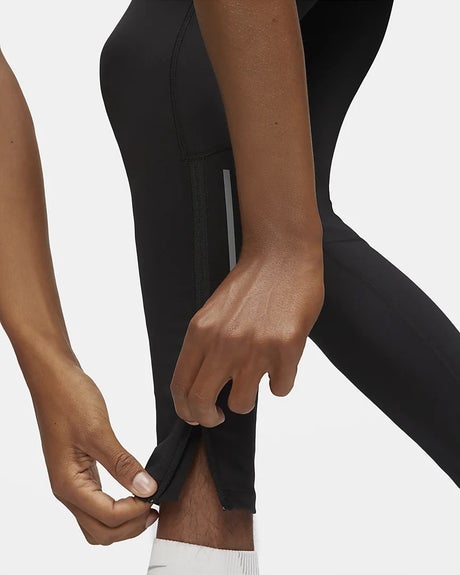 In 2008, I bought my very first pair of running tights. Nearly fifteen years later, I still have them and I still wear them. (Is that gross?). I've tried several other tight brands and like them just fine, but if ever I have to choose what tights to wear or pack, I toss in these Dri-Fit tights every time. Comfortable, moisture-wicking, with just the right amount of warmth, these have gone the extra mile for as long as I've been a runner. – NT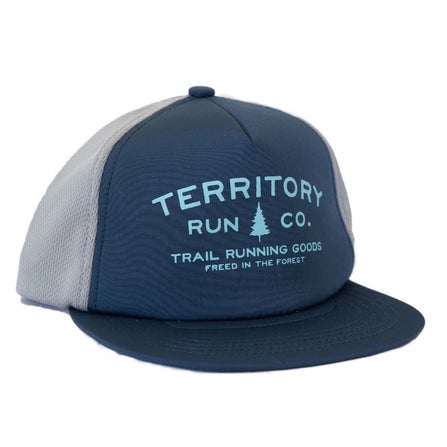 Last week, I Googled "Rust and Hair Loss" because, after owning my all-time favorite hat, Territory Run Co.'s Loowit Hat, for several years and wearing it at least five days a week, the button at the top of the hat finally became a touch rusted. Now this isn't a complaint, but rather a testament to the stellar durability and dependability of Territory's hats (you can't actually go wrong with any of their lids. All long-lasting, all freshly designed). If you're looking for a lightweight, long-lasting sun protector that doesn't look too nerdy, and is designed by some of the most thoughtful folks in the business, look no further. (And, if you were wondering, a little rust on your hat button won't cause your hair to fall out. Apparently I'm just getting older.) – NT