Our Five Favorite Winter Trail Running Shoes in 2023
Looking for a hardy trail shoe to brave winter trails? We've got you covered.
Heading out the door? Read this article on the new Outside+ app available now on iOS devices for members! Download the app.
Winter is here. Snow is falling. Temperatures are dropping. But here at Trail Runner, we're still hitting the trails, because no ice or bedeviled blizzard conditions ever slowed us down. 
It does help, however, to have the right footwear during these months. Winter trail running shoes differ from their three-season counterparts in several key ways. For example, many include an integrated gaiter for keeping snow out, or deep lugs that can easily accept ice screws for even burlier traction. Some might have built-in waterproof Gore-Tex to help with weather-proofing. (Beware: without a gaiter, your feet will likely still get wet if snow creeps in through the shoe's opening.) 
When traction proves essential for dicey trail conditions and temperature management is mandatory (i.e. keeping those tootsies warm and dry), this requires a shoe that's up to the task of winter trail running. Our staff tested many winter shoes on the market, and here were the five pairs our editorial staff recommends. 
RELATED: The 10 Commandments of Winter Running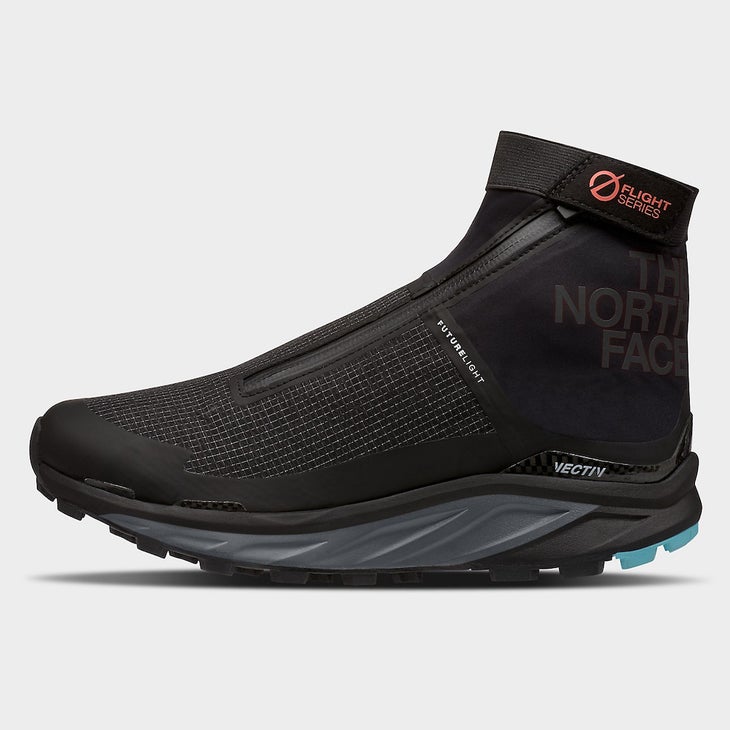 The North Face Flight VECTIV Guard FUTURELIGHT – $250
Best for: Propulsion in tricky conditions with its carbon plate
There's a reason these babies come with that price tag: these shoes are great for getting the job done in sloppy terrain. Lightweight but sturdy, they combine The North Face's springy carbon plate VECTIV technology with a waterproof, breathable Futurelight membrane and integrated gaiter.
A rockered midsole creates a sporty toe-off so you're not stuck slogging through the snow. The zippered Futurelight upper provides next-level protection so trail runners can rock their snow or muddy runs without overheating. We love this shoe for its carbon plate and its quickness, though when conditions are truly gnarly, there's only so much you can do. – Zoë Rom, Trail Runner Editor in Chief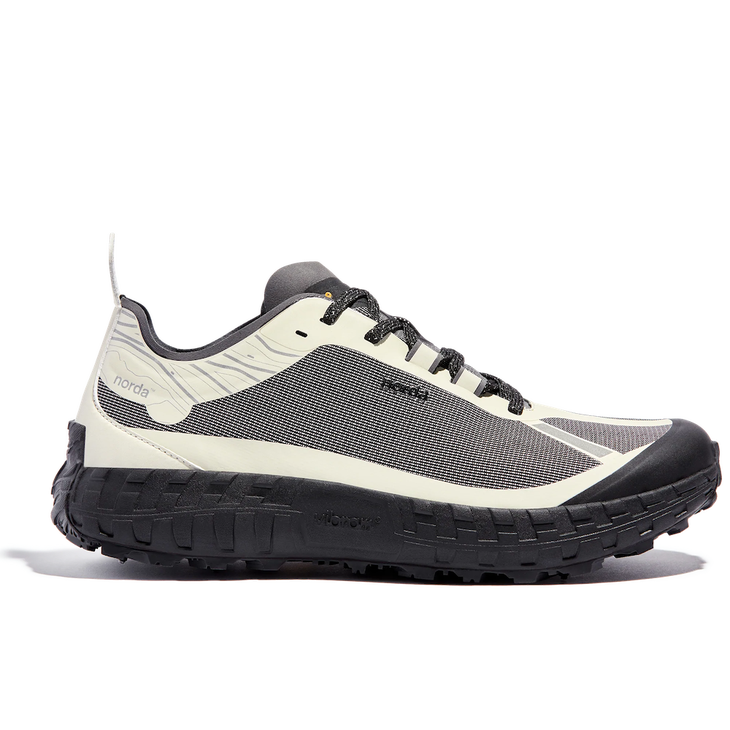 Norda 001 G+ Spike – $330
Best For: Running on snow-covered trails, icy roads, and just about any frozen surface
In early December, I challenged myself to run for 30 straight days to kick-start my fitness for 2023. It's no big deal, except that I live in Colorado and have split time between Boulder, where winter came early, and Leadville, where winter seems to be ever-present. Fortunately, I had a pair of Norda 001 G+ Spike shoes to ramble over snowy trails and frozen roads in sub-zero conditions. 
They're well-cushioned all-terrain shoes (26mm in the heel, 21mm in the forefoot) that feature a G+ graphene waterproof membrane and 10 carbide-steel spikes embedded in a Vibram Megagrip Litebase outsole that provide exceptional comfort, traction, and performance on all sorts of winter terrain. 
Norda is a nascent shoe start-up based near Montreal that burst on the running shoe scene in 2021 with a goal to get the best performance out of the world's best materials while leaving the lightest footprint possible. Both its original Norda 001 model and the new spiked version feature a woven upper with bio-based Dyneema fibers, which not only offers a great combination of breathability, abrasion-resistance and durability, but it also helps keep the very light (7.4 oz. women's 8.0, 8.9 oz. men's 9.0) and reduce the carbon footprint by about 90 percent. 
The Norda 001 G+ Spike keeps your feet dry and runs smooth over just about anything you'll encounter on a winter run — snow, ice, slush and open water — while instilling unflappable confidence in every stride. There have been a few good winter shoes with spikes over the past 10 years or so (Salomon Spikecross 5 GTX and IceBug Pytho6 come to mind), but what makes Norda's version so good is the dynamic, eco-friendly upper and cushy midsole. I reached my 30-day goal but there's a lot of winter left, so I'll continue to lace up these spiky storm troopers for months to come.  — Brian Metzler, Contributing Editor, Trail Runner and Outside Run
RELATED: Recipes to Rock Your Recovery This Winter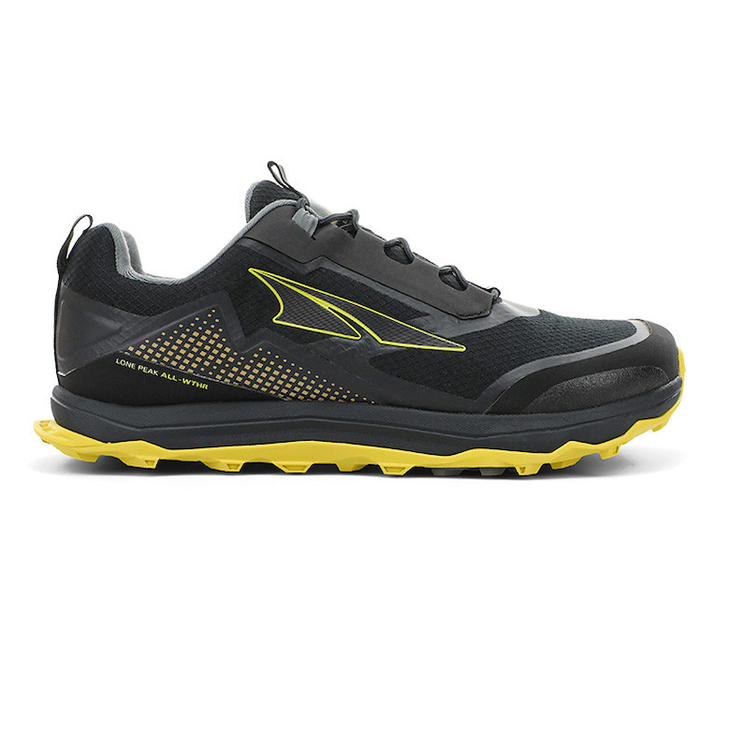 Altra Lone Peak ALL-WTHR Low – $170
Best For: Dancing nimbly over sloppy single-track
Running in Altra's Lone Peak never ceases to surprise and delight me with how naturally my feet land, roll, grip, and propel fearlessly over every type of terrain. I appreciate the fit most, its snug heel and midfoot opening up to a forefoot so generous I can sense my feet spreading out and grabbing the earth with each step. 
Comfort and performance are enhanced by the smooth cushioning of the AltraEGO foam that compresses and coddles on touchdown, then firms up quickly before delivering a lively, bouncy boost on push-off. I feel more protected while simultaneously closer and more in touch with the ground than the 25 mm stack height would suggest. Winter slop poses no threat for their toothy, grippy tread and the eVent upper that sheds water without feeling stiff or stuffy. – Jonathan Beverly, Outside Senior Running Gear Editor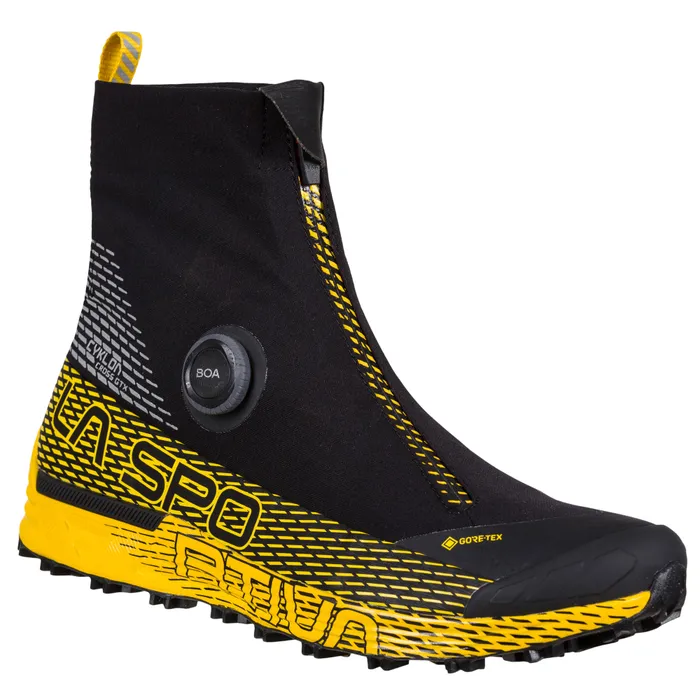 La Sportiva Cyklon Cross GTX – $270 
Best for: Long, cold days on every variety of winter trail 
Winter came early here in western Montana where I live, and that means a few things: Ice, lots of it. And snow drifts, lots of them. That also means biting wind and cold ridgelines and frozen toes. Sure, I have microspikes. Sure, I've added sheetrock screws to the bottoms of some older trail shoes, but who really wants to run in those for hours? 
The Cyklon Cross GTX offers a top-shelf all-weather running experience on every front: the traction, the warmth, the durability. When I first took these out, it felt like I'd been driving a beat-up Honda Civic my whole life and, all of a sudden, I was handed keys to a 2023 Land Rover. The BOA cinch lacing wraps the foot with great precision, while the Gor-Tex breathable membrane outer layer zips up the foot as a gaiter to hold in warmth and shed any moisture or snow that you run through. 
Be sure to wear long socks or tights because this gaiter can rub the ankle if, like me, you once wore no-shows. (User error.) The FriXion traction was enough to not need microspikes (though for steep and icy conditions, you may need some metal cleats.) This shoe raises the bar on winter running and I'm here for it. – Nicholas Triolo, Senior Editor, Trail Runner and Outside Run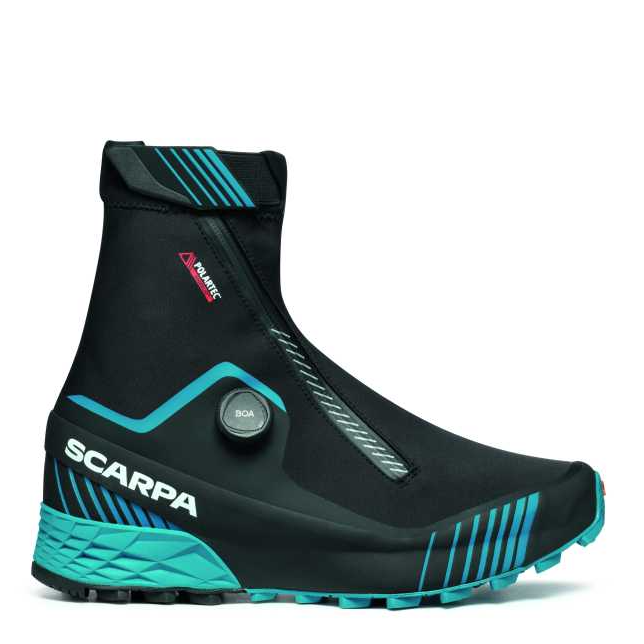 Scarpa Ribelle Run Kalibra G – $239
Best For: Running in dry, wet or sloppy conditions on smooth and semi-technical trail terrain and snow-covered trails and roads
There's nothing I love more than slipping my foot into a trail running shoe with a BOA Fit System integrated into the upper. The micro-adjustable closure device provides a locked-down fit that considerably enhances the capabilities of the shoe — and my running! — especially on more technical terrain and definitely in winter conditions. Such was my experience running in Scarpa's Ribelle Run Kalibra G, a technical winter running shoe I've joyfully and confidently run in a variety of conditions over the past two months. 
Scrapa and BOA collaborated to create a sophisticated, customizable upper system it calls WRAP360 — essentially an over-the-ankle exoskeleton gaiter/upper secured by a Velcro band and low-friction textile laces of the low-profile BOA Li2 multi-directional dial closure. It's a reinforced windproof and water-resistant upper system keeps your feet warm, dry, and protected while adding agility to run over any kind of winter terrain. 
A proprietary sticky rubber outsole with 5mm lugs provides strong adhesion for cold and wet conditions. It's a bit hefty (10.3 oz. for women's size 8.0 and 12 oz. for men's size 9.0), but I didn't notice the extra weight in gnarly conditions. While they were good (not great) for running over ice, it was exceptional for running over slushy, snowy trails, gravel roads, and wintery conditions on paved streets and concrete bike paths. — Brian Metzler, Contributing Editor, Trail Runner and Outside Run