Our Editor's Favorite Gear in October
From podcasts to trail shoes, performance hoodies to popping playlists, here's what our editors enjoyed in October.
Heading out the door? Read this article on the new Outside+ app available now on iOS devices for members! Download the app.
The leaves have dropped, and there is snow in the mountains, but it could also be 60 degrees tomorrow afternoon. It's a confusing and glorious time of year to get outside, a shoulder season where neck warmers and short shorts can be recommended in the same article. Whether you are running away from trail ghosts on Halloween or warming yourself at a cozy coffee shop, here is the gear that will get you through the peak of shoulder season.
Running Gear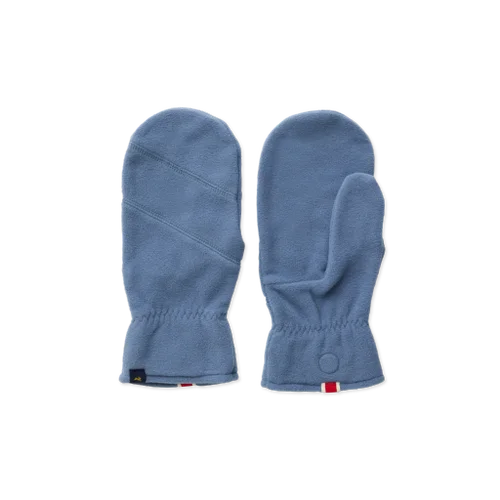 Tracksmith Franklin Mittens – $34 
This classic silhouette (a practically required phrase when talking about Tracksmith) is perfect for folks whose fingers get chilled to the bone. I was a devout glove follower until I tried these mittens on a run. The fleece is light, breathable, and keeps your hands toasty, but not too toasty. Plus, I retain the finger dexterity to hit start and stop on my watch. What more do I need on a run?  The magnets on the wrists make it easy to keep them together or make them delightful fridge ornaments. – Gordon Coates, Assistant Editor of Trail Runner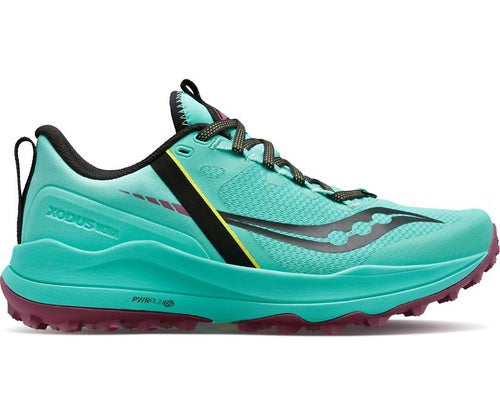 Saucony Xodus Ultra – $150
Ultra comfort for long distances, the Xodus ultra offers a cushy ride without compromising control and handling on technical terrain. I've been loving this shoe on longer trail runs for its no-fuss fit and adaptability. With just enough bite to tackle technical terrain, I really love the long-haul build.   – Zoë Rom, Editor-In-Chief of Trail Runner and Managing Editor of Women's Running. 
RELATED: The Best Shoes For Every Type Of Trail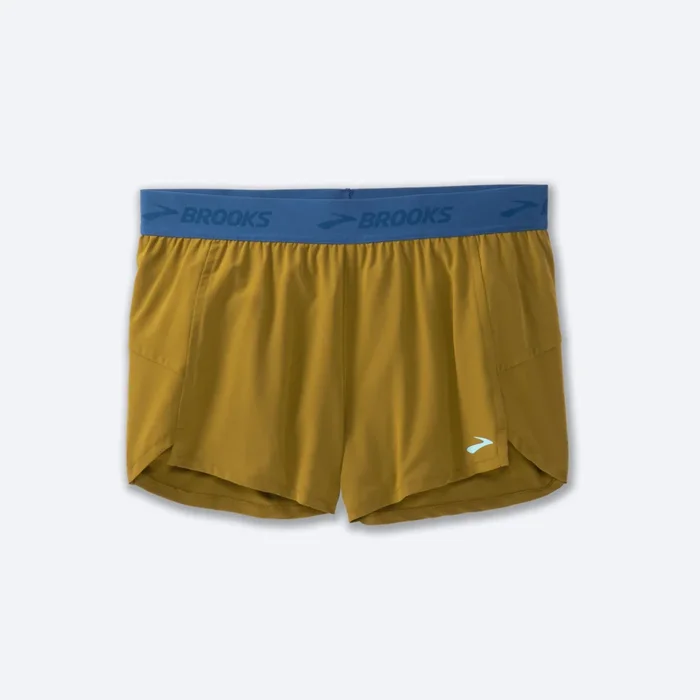 Brooks 3" Chaser Short $27 – $54
These have quickly become my favorite shorts for easy trail runs where I don't need to haul a bunch of snacks and gear. The lightweight design and wide waistband make these super comfy and fuss-free. – ZR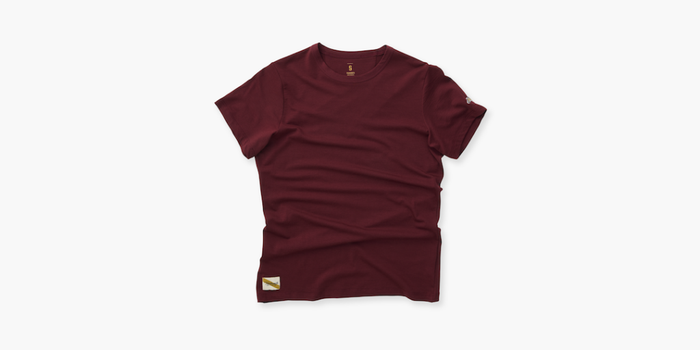 Tracksmith Harrier Tee –  $78
This super soft merino-infused tee is a go-to for fall runs. It's lightweight and breathable, but substantial and sturdy. Mine has held up to so many washes, runs, and post-run trips to the brewery. The merino is wicking and odor resistant, perfect for shoulder season trips to the trailhead and to brunch. – ZR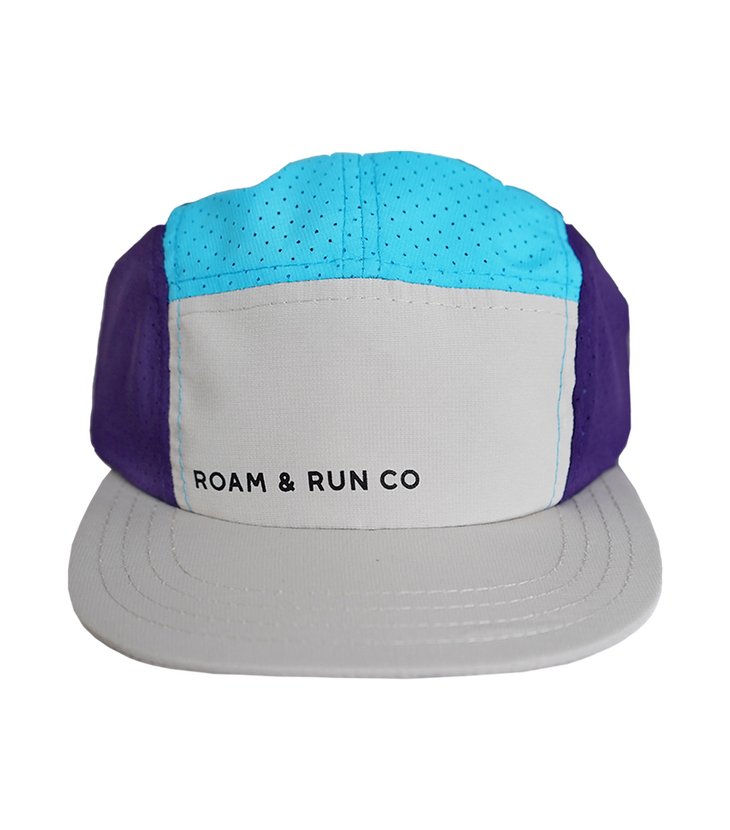 Roam & Run Highlands Hat – $38
The five-panel fit of this low-profile technical hat is perfect for long days on the trail. It's comfortable and functional with lots of mesh for ultimate breathability. – ZR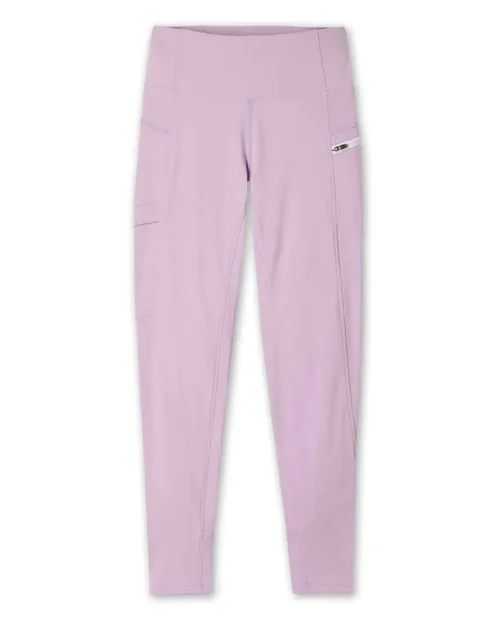 Stio Glide High Rise Tight – $129
I'm a picky leggings-wearer. The high-rise cut and stretchy fit of these leggings are some of the only cold-weather togs that feel truly functional for trail runners' legs. These don't ride up or sag, and the only draw-back is that the pocket bounces when you use it to stash a phone. – ZR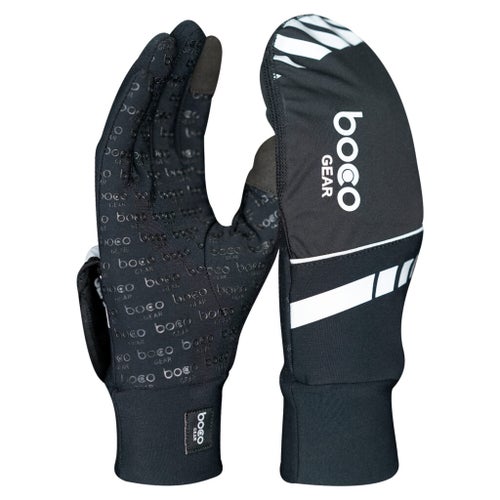 BOCO Converter Run Glove – $38
Put me in a t-shirt and shorts on an early morning autumnal trail run, but leave my hands bare and I'll suffer. A few years ago, I found Black Diamond's Wind Hood GridTech gloves ($49) which made me fall in love with the hybrid glove. To be able to cut wind and shed moisture is a game-changer, and these COBO Converter gloves perform just the same, at a slightly more economical price point. Features here include grippy tack on the digits, and a really easy stuff pouch for the cover when your hands get too warm. This is about as close to being a marsupial as you can get on the trail. – Nicholas Triolo, Senior Editor, Outside Run and Trail Runner.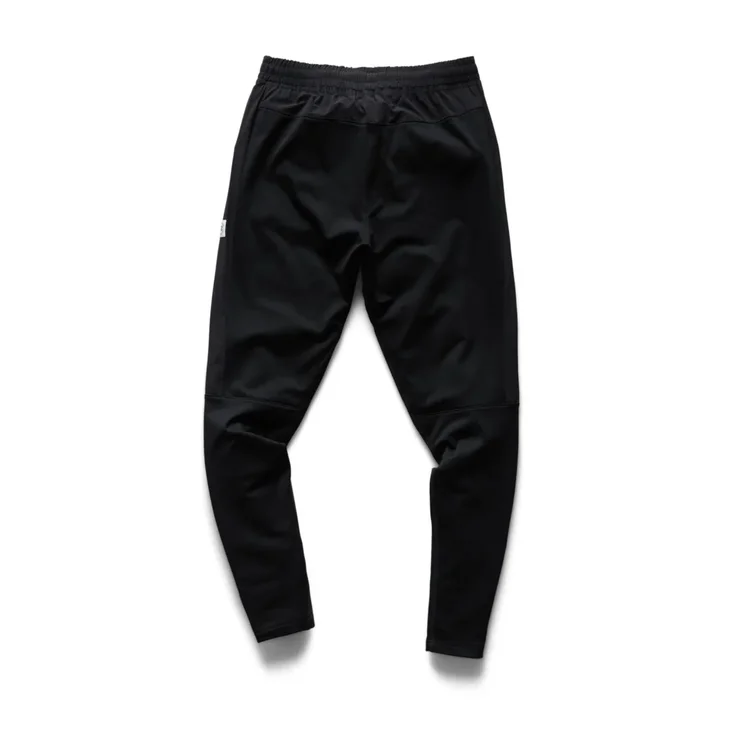 Reigning Champ Polartec Power Stretch Pro Running Tight – $150 
On a random Tuesday this summer, I woke up, put on these pants, and never took them off. I'm still wearing them. Every day. All day. Okay, though that's not entirely true, but it sort of feels like it, like I've been wearing these for work, for working out, for tacos, for yoga. They are trim cut, but not all the way to the hips, so it doesn't feel like you're wearing tights everywhere. With 4-way stretch fabric, it's form-fitting below the knee, which actually feels really nice, while the Polartec keeps your pins surprisingly warm for the weight. – NT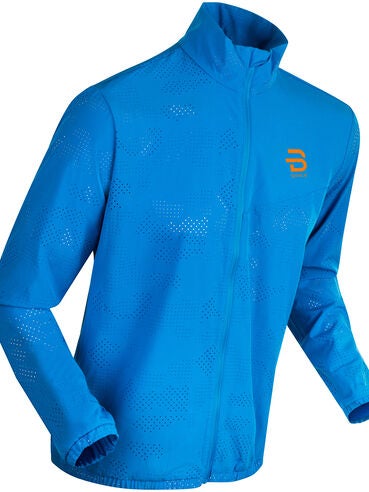 Daehlie Jacket Intensity – $45
Before finding this jacket, I never knew what to do with mild no-hood jackets like this. Lightweight and not waterproof, most long-sleeve shirts would normally do the trick. No more. Now, I've been reaching for this ultralight jacket by Daehlie for most runs that are cool and dry, but not too cold, as the shell has a tasteful pattern of laser-cut perforations that make the shell highly breathable and form-fitting. Nothing baggy or sweaty about this garment. In fact, every piece of gear I own by Daehlie makes me feel like an astronaut. Every detail is perfect. There's even a pocket located at the small of your back for a bar or gel or small chapbook of poetry. – NT
Reading Material
The West Will Swallow You – Leath Tonino
Tonino's ability to capture the specific ways we fall in love with place really resonates with me. Part of a younger generation of nature-adjacent writers, his ability to tie together endurance, adventure, and a deep (and often conflicted) attachment to place (literally tying himself into several trees in San Francisco, just to see what it's like) strikes a deep chord with both my inner beatnik and arbor loving selves. – ZR
Liberation Day – George Saunders
George Saunders has long been one of my favorite writers, and this collection of nine short stories just solidifies my appreciation of his work. In this collection as in all Saunders's writing, he is witty, earnest, and unfailingly sharp as he examines what it means to be human. Whether his stories take the form of a love letter or a dispatch from an underground amusement park in Colorado, his prose points to the things that make us deeply human. – ZR
Sum – David Eagleman 
I've never been so utterly engrossed in such a slim book on my mortality in some time. This neuroscientist from Stanford University is an exquisite, imaginative writer, and he offers us forty wild scenarios for what an afterlife might look like. It's funny and terrifying and confounding and an essential read, in a format that you can take small bites out of at a time. – NT
The River You Touch: Making a Life on Moving Water – Chris Dombrowski 
As runners, we travel through mountains, and those mountains are carved by ice and water. Montana-based poet and fly fishing guide Chris Dombrowski tells a deeply personal story about his life on rivers, raising a family in a wild place with wild yearnings to live on the edge. A lyrical memoir and ode to trout and riparian ecosystems, every sentence of this book sings. – NT
If you're looking for exquisite digital storytelling at the intersection of ecology and culture, you'll find it at Emergence Magazine. Innovative formats casting wisdom narratives from the best scientists, poets, and ecologists, I constantly turn to Emergence to toss back a shot of awe and hope in dark times. Start with the "Atomic Tree" VR experience or Robin Wall Kimmerer's "The Serviceberry." – NT
Now Playing
Inner World Peace – Frankie Cosmos
I've never felt more seen by a lyric than "I wanna die surrounded by all the books I'm halfway through." This punchy psych-pop album is about growing up and settling down (a bit), and feels like exactly the right vibe for a season of a bit more time inside. – ZR
Avvays – Blue Rev
This witty, dense and well-written power pop album is the perfect sonic companion for a fall long run, or car ride. – ZR
I've been training for a 100K, and I've needed some engaging, long-form audio material for time spent on my feet, on my own. I really enjoyed the recent analysis of horror classics, but always love the deep dives into movies that Unspooled offers. – ZR
Writer's Block Podcast – Zoë Rom and Peter Bromka
If geeking out about writing and running is your thing, this is a must listen! It is part of the new Relay site where some of the best running storytellers are creating podcasts, essays, videos, and other art together. Listen to stretch out your brain. – GC
For those out there who enjoy a deep dive into the mythic, into realms where folklore, psychology, and ecology co-mingle, you might try this unusual yet insightful podcast. A recent episode on embodiment really took me for a journey I didn't expect, and placed a whole new lens on my running practice. Reader beware: It's definitely unconventional. But, in this case, I think the host totally pulls it off. – NT
Terrestrials: Radiolab for Kids
Okay, so I don't have children but I STILL find this podcast by Radiolab host Lulu Miller fun and fascinating. I've already learned about the inner lives of mules and have danced to the professionally produced audio journeys, into a world of nature's weirdest happenings. If you like Radiolab, you'll appreciate this new spinoff that's gaining attention. – NT
Just Good Stuff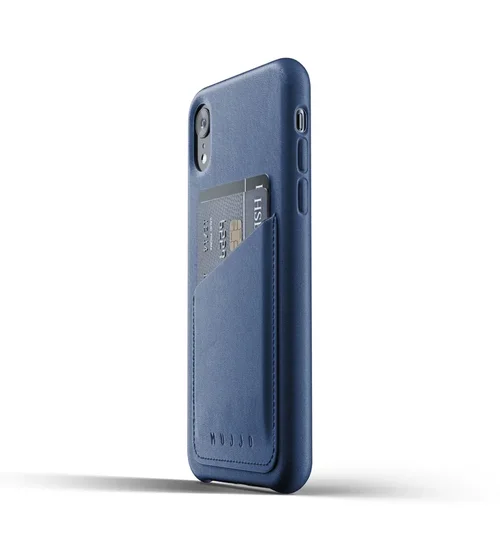 Mujjo iPhone Case – $19
After running the TransAlpine race this summer, my previous iPhone case got destroyed. I dropped the phone in glacial runoff, stepped on it several times, spilled a cappuccino on it. Luckily, the phone lived to tell the tale, but it was time I got a new cover. When I found Mujjo, everything just made sense. The sun came out, the brain fog cleared, and I knew I'd found something tastefully designed. This case is lined with Japanese microfiber and is sleek and minimal. Ditch your oversized wallet, tuck in a credit card and ID, and you're good to go. I've stuffed it in my running belt and gone for hours with it, too, and it holds up wonderfully – perhaps not as water-resistant as some more robust cases, but it's perfect for 97% of outings. – NT
GU Roctane Drink Mix – $42
This drink mix has been powering me through the first and last miles of long runs for a few months now. I have a sensitive stomach so I drink it before runs for a boost of fuel and caffeine, and I sip it throughout runs to fight fatigue in the final third. It has 250 calories per serving, a hefty dose of caffeine, and all the other good stuff that goes into Gu Roctane products. I call it go-go juice. – GC
RELATED: Crush Your Next Long Run with this Smart Hydration Strategy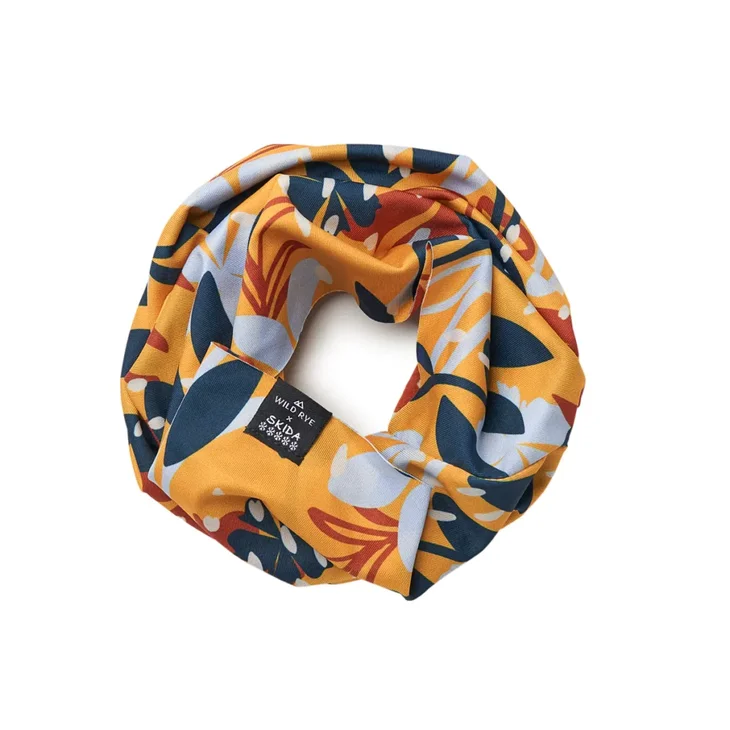 Skida Snow Tour – $24
At 40 degrees or lower, I have one of these with me for every run. The fun floral designs add a pop of joy on a possible dreary, cold, windy day, and they make me feel ten degrees warmer without having to add another layer. Put it around your neck, pull it up over your head, or wear it like a headband. This small fun piece of gear is crucial for staying warm out there. – GC