Here's The Gear That Helped Joe McConaughy Win The Cocodona 250
200+ mile races are a different beast that requires a different set of tools. 2022 champ Joe McConaughy walked us through his arsenal.
Heading out the door? Read this article on the new Outside+ app available now on iOS devices for members! Download the app.
The world of 200+ mile racing is a strange one, but it's becoming more and more popular all the time. Take the Cocodona 250, which topped out at 21,000 viewers during and after its live streamed, 6-day event. There's a hunger for longer and longer racing, and the trail community is ready for it.
But what gear do you need to run 250 miles over nearly a week and spend multiple nights outdoors? We caught up with 2022 Cocodona 250 champion Joe McConaughy to learn about what he carried and consumed to reach his win at the second-ever Cocodona. The Seattle-based athlete – who has an extensive background in thru-hiking – is no stranger to long efforts, but he chose his gear carefully for this race. And while the gear was crucial, his most important tool may have been his crew.
"What I loved about this race is that, yeah, it's this crazy solo effort, but it's like anything, right? There's community, there's family, there's friendship. So I felt really lucky and blessed to have people supporting me," said McConaughy of his first 200+ mile race experience. I"'m kind of pushing my body to the extreme, but it's not pushing your body to the extreme, as in, 'I'm going to be the macho-est person out here.' It's more like a little science experiment, and you're seeing what you're capable of and what you can do. It's emotional, physical, spiritual, the whole way through. So it's really cool doing efforts like this because you're kind of pushing yourself to the edge. And when you do that, you learn a lot about yourself that you wouldn't otherwise ever have an opportunity to figure out."
McConaughy's finishing time of 59:28:24 included running through two full nights, during which time he slept for a total of less than an hour.
"I initially had longer naps [scheduled]. But, it's like, 25 to 30 [minutes] to get a full REM cycle," McConaughy says. "So I took an eight minute nap on night one. I took a five minute nap in Sedona (mile 145), then I took a 20 minute nap that night. Then I took a five minute dirt nap [out on the course] and then a 20 minute nap at Fort Tuthill (mile 214). And that got me through the whole race, which was less than I had initially planned. I think it was like 58 minutes."
Joe McConaughy's Cocodona Kit
(Note: McConaughy is a sponsored trail athlete for Brooks, so he wore apparel and shoes exclusively from that brand for Cocodona. But we've rounded up other recommendations for similar products so you can explore across brand options.)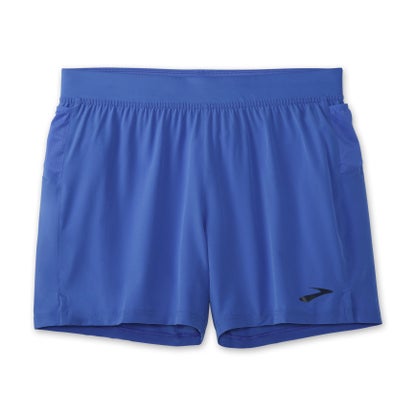 These lightweight shorts have been a favorite of runners through multiple iterations and redesigns. The light fabric keeps you extra cool, the wide waistband stays where it's supposed to, and two choices of length help prevent chafing and rubbing.
RELATED: The Best Shorts For Summer Trail Runs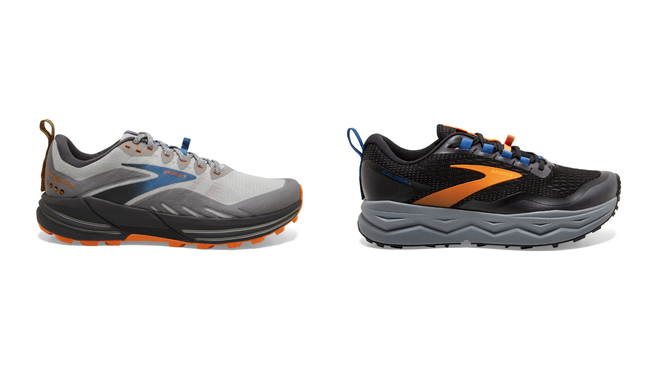 Cascadia and Caldera Trail Shoes ($130 and $140, respectively)
"I started off with the Calderas for the first 100 miles and then I ended with the Cascadia for the last 150. I like switching up shoes in stuff like this just because your feet take such a beating. I really like the Calderas and could feel maybe a few hot spots coming on. And I was like, okay, perfect. Already have my shoes off for a nap, let's go into the Cascadias and rock those for as long as they feel good. And it carried me to the finish."
RELATED: The Best Trail Running Shoes For Summer 2022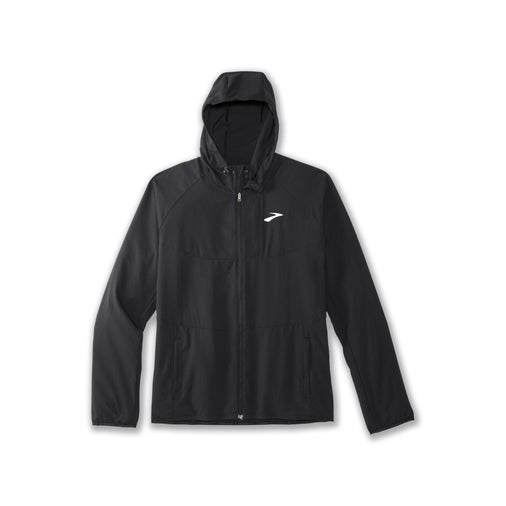 "I got slightly feverish starting day two, so my adjustment to temperatures was really weird…[The Canopy jacket] was a really good modular piece of gear because it allowed me to change temperatures really well," says McConaughy. In addition, days and nights in the Arizona desert offer major temperature swings. "That's why I like running in a full zip rather than a quarter zip or something else. I didn't really think about it too much going into it, but it ended up being a really crucial piece of gear."
RELATED: Our Favorite Running Jackets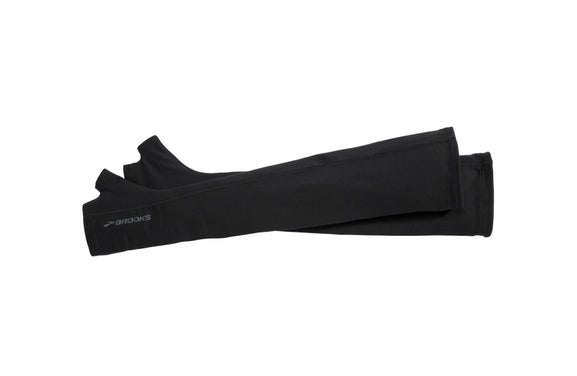 Arm Sleeves (currently on sale for $18)
"I used arm sleeves the whole time because it's a good way to keep the sun off you," says McConaughy. "It's also a really easy way to cool yourself down, because you get really hot out there in the desert. So I'd spray down my arm sleeves." He carried an extra handheld hydration bottle just for the purpose of spraying down the sleeves between aid stations.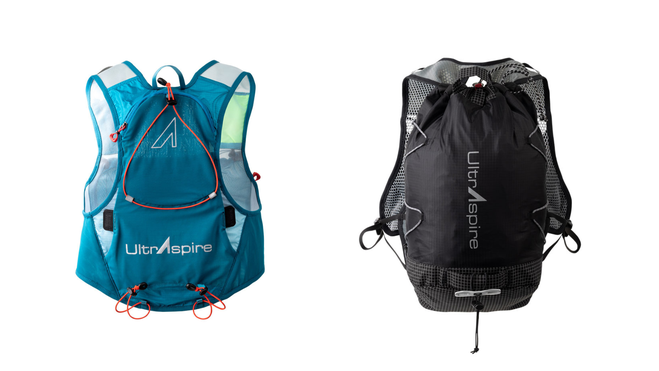 UltrAspire Alpha Vest and Summit Vest ($125 and $120, respectively)
Vests were the only thing in McConaughy's Cocodona arsenal that weren't Brooks-branded. He took a day and night approach to his packing – literally – so that he could carry the extra layers, light, and snacks necessary when running through the night or even taking an impromptu nap on the trailside, like he did during the second night of the race.
"The Alpha is six liters, and the Summit is like 15. So I had a night gear kind of thing. I had two different packs that I could swap back and forth."
RELATED: 7 Tried And Tested Hydration Packs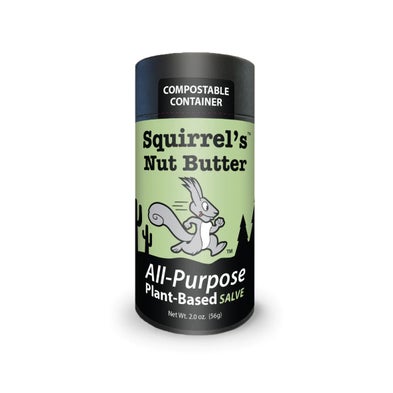 What began as a cult favorite product has become one of the most widely used and loved anti-chafe tools in ultrarunning, and it was part of McConaughy's no-brainer kit at aid stations during Cocodona. His crew – many of whom had also crewed him on his two-week-long Arizona Trail FKT attempt – worked out of a camper van, prepared enough to know what he needed and whe. Nut Butter is vegan, water-resistant, and moisturizing, and it comes in tubes, deodorant-style sticks, and tubs.
BONUS GEAR: Pickle juice, the hydration hero
.
On the race livestream, McConaughy could be seen drinking directly from a liter jar of the stuff.
"I don't know what it is," McConaughy laughs. "There's all these nutrition products, but pickle juice just cuts to the chase, you know?"