First Look: Black Diamond Sprinter 500
For well prepared runners this new headlamp is a game-changer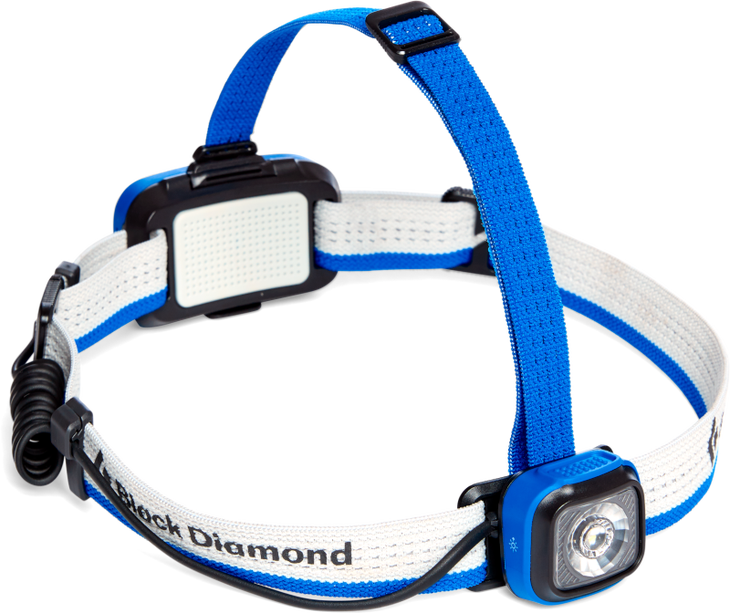 The Sprinter 500 is the latest iteration of the well known Black Diamond Sprinter running headlamps and it comes out of the gate swinging. With nearly twice as much power as previous models, the Sprinter 500 beams out a whopping 500 lumens, an impressive output considering its featherweight build (105 grams  without batteries). The powerful beam can be fine-tuned with PowerTap™ tech via a single-button interface, and features a versatile array of strobe and dimming modes. The single front lens minimizes hot spots and harsh transitions, making it adaptable to any adventure.
Speaking of adaptability, the Sprinter 500's "dual-fuel" capability means you can power it with either three AAA batteries or the included micro USB-rechargeable lithium-ion battery. Translation: you have a convenient "Plan B" if your primary power source fails, though the lock feature ensures that won't happen because of an accidental turn-on in your pack, vest, or pocket.
Comfortable and well balanced (the light is in the front, the battery is in the back), you can be confident that this is a headlamp that will stay secure while you're on the move. Reflective logos and an optional red strobe on the backside of the headlamp ensure you're visible and safe when road running, and IPX4 protection means the Sprinter 500 is ready for any weather. 
Taken together, the Sprinter 500's key features—increased light output, light weight, and dual-fuel adaptability—make it the ideal headlamp for ultralight running in all conditions.