Our Editors' Favorite Gear in November
Chill out and get outside with our editors' top gear picks from November.
Heading out the door? Read this article on the new Outside+ app available now on iOS devices for members! Download the app.
GEAR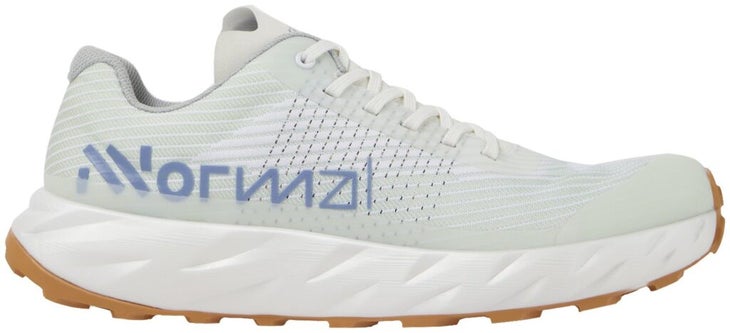 NNnormal Kjerag Shoe – $195
We were all looking forward to testing Kilian's much-talked-about shoe, and these did not disappoint. The ultra-durable eco-friendly kicks come without an insert to reduce breakdown points (durability!) which is new and funky. They're incredibly light and feel very responsive underfoot on faster trails. While they felt a bit stiff on the initial step-in, they feel significantly softer and more comfortable once you're moving in them. I'm stoked to log more serious gear-testing miles in these, but I'm already ready to recommend them to anyone who will listen. – Zoë Rom, Editor in Chief
The North Face Flight Race Ready Belt – $30
I usually hate belts (vests for life!) but I've recently been using this belt on my long runs to carry a phone and snacks. While I've mostly been rocking it for winter road miles, there are plenty of bells and whistles that make this a great piece for burly trail trips, too. Pole-loops and every kind of pocket imaginable make this a great belt for runs when a hand-held isn't enough, but a vest feels like overkill. -ZR
Tracksmith Off Roads Shorts – $98
I'm a sucker for a 2-in-1 built-in short. Especially for more adventurous trail days, a bit of extra coverage and storage never hurt. The Tracksmith Off Roads shorts (part of their larger, trail-oriented Off Roads collection) are a stylish addition to any trail running wardrobe. With a built-in (but low-profile belt) to adjust on the fly, and massive back pockets for epic storage, these shorts are built for long adventures. – ZR'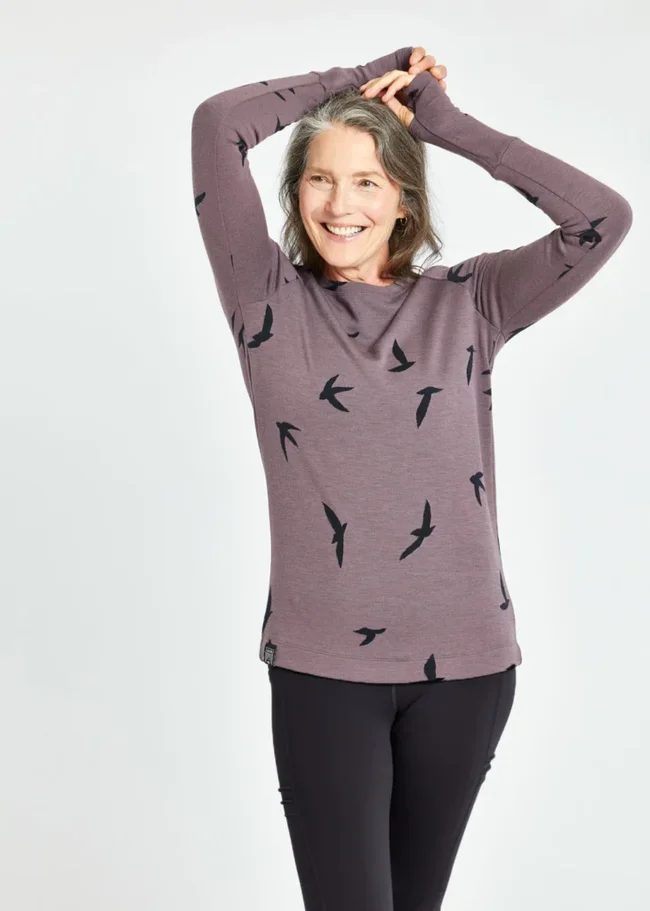 Oiselle Wazzie Wool Jacquard Long Sleeve – $118
When winter rolls around in the Colorado Rockies, I'm all about wool. This ultra-cozy baselayer is a go-to for cold winter runs (layered under a lightweight shell), and is cute and snuggly enough to wear on its own as a long-sleeve top. I'd recommend sizing down for a tighter, more base-layer-like fit for layering on chilly days. – ZR
Rabbit Dawn to Dusk Jacket – $150
For chilly drives to the trailhead or post-run brews, this quilted, mountain-town-friendly jacket is a go-to.  The insulation is made from recycled coffee grounds (I knew I was drinking all that coffee for something!) and has a merino-wool lining. The subtle mountain detailing is right at home at your favorite post-run mountain distillery. – ZR
Hoka Rincon 3 – $125
This time of year, I'm logging lots of miles on the roads. The Hoka Rincon has long been a favorite road shoe for its sporty versatility, cush enough for long runs, and sporty enough for speed work (when I'm not feeling like going full-send with a carbon plate). – ZR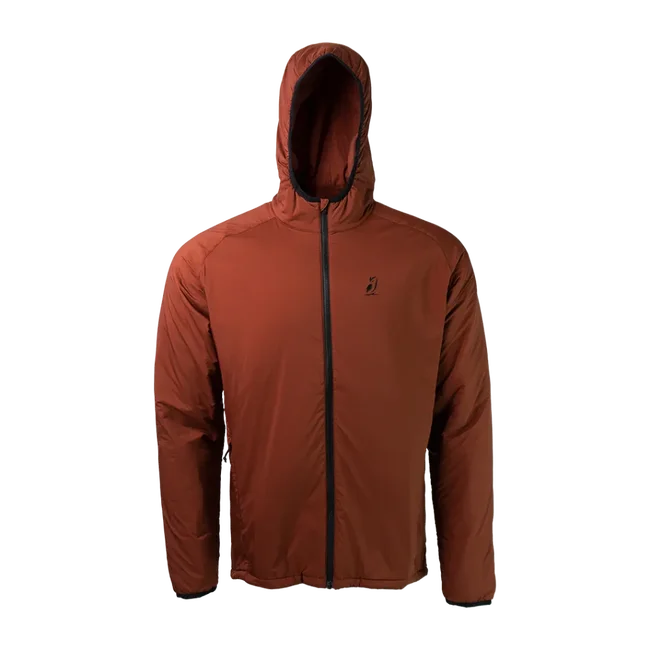 Outdoor Vitals – Vario Jacket – $180 
This jacket is my love language. It's one of those cold-weather gear choices that makes you nervous because it's so feather-light. I went for a hike with the Vario in 15 degree weather and it almost felt like I was doing something dangerous, it was so light. Alas, the insulation kept me toasty yet totally minimal and agile. It's sleek yet subtle, the same warmth rating you might expect with a high-end puffy, without looking like a marshmallow. Its special sauce is the 3DeFX insulation, made of 50% recycled material (go Earth), and has some wind-resistant external finish that results in one of highest weight-to-warmth ratios of any jacket I've owned. Plus, it just looks classy, isn't loud (like some down-puffy jackets can be squeaky), and it literally packs down to the size of a grapefruit. One of my favorite pieces of the year, hands-down. – Nicholas Triolo, Senior Editor, Trail Runner and Outside Run.     
Gnarly Nutrition – Performance Greens – $43
I'm always skeptical of silver-bullet elixirs that do it all, and I think that's a healthy thing to be skeptical about. Whole foods win every time. However, sometimes access to adequate micronutrients and nourishing choices might not be as available, and that's when I've started reaching for Performance Greens. What I love most about this green powder (which I know, there's several on the market to choose from), is their transparency. No proprietary black box on the nutrient list, just a comprehensive listing of all the crazy-amazing ingredients they've somehow miraculously been able to stuff into one scoop. Turmeric, cordyceps, ginseng, reishi, beets…it's all in here, which makes for an intense flavor profile on its own (I tried shooting it straight, which I don't recommend) but throwing a scoop into juice or a smoothie is a no-joke upgrade that you feel instantly: alert and sharp, without the caffeine. Win-win. – NT
RELATED: Is Athletic Greens Worth It? A Nutrition Expert's Review
Daehlie Coverage Jacket – $84
You might be sick of me droning on about Daehlie, but there's nothing I haven't yet loved from their running collections. Born out from Norwegian Olympic cross-country inspiration, most every offering from this company translates to trail running; it all just looks, feels, and performs as top-shelf. This Coverage Jacket is my new go-to whenever I need a more robust shell. This isn't your hyperlight Patagonia Houdini, but more of a technical cold-weather outer layer with precision ventilation. It's still light, though, with a form-fitting cut that doesn't flap around like some running jackets do. I have the Orange Oxide color, which might look like a loud palette, but it's a nice burnt orange, while doubling as a high-visibility piece for evening outings or running trails during hunting season. Superhero attire right here. – NT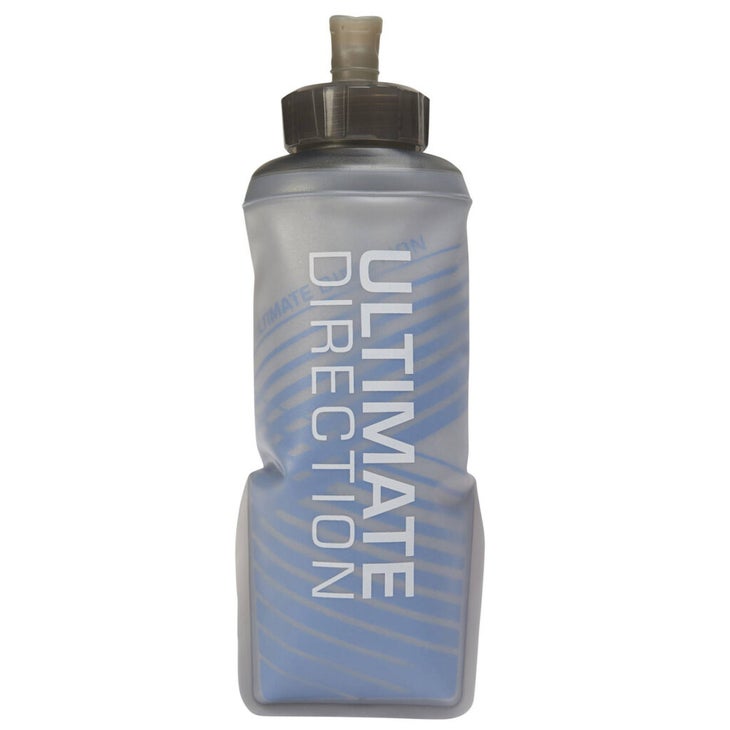 Ultimate Direction Body Bottle Insulated Flasks – $28
These might feel overkill, but I've really been enjoying these insulated versions of Ultimate Direction's classic flasks. They have an added layer of insulation when you need to keep something warm or cold. I've reached for this recently when my run was in the single-digits for warmth and I filled it with warm water and electrolytes, which was a pleasant addition to my run. I haven't yet tried it for summer runs, where adding ice is critical but that you don't want it to melt instantly, but it works anything as well as the warm rating, I'm excited to have that benefit on my side. – NT
Article One – Moon Sunglasses – $199 
With all the wild trends coming and going in the eyewear department, sometimes you just need to set aside the moving target of current fashion and aim for timeless styles. Article One's sunglass frames are handmade in Italy's Dolomites (i.e. trail running heaven) and the Moon model strikes this exquisite balance of style and performance. With a nose pad that keeps the glasses firm to the face, the transition from trail-to-coffee-shop is about as seamless as one can get with these. Their hexetate resin and construction feels sturdy yet light, and durable (which is important for us clumsy runners always in and out of our bags.) Plus, polarized lens are pretty crucial for running along water or snowfields. – NT
Ultimate Direction Velum Shorts – $59 
Full transparency: I've only run in these shorts a few times, but I include these shorts because I've been a long-standing patron of all things Ultimate Direction, and, so far, the Velum shorts deliver. I've also never owned a true split-short, so the Velum is an alternative to that, with a split up the leg, to the hip, that offers a full range of motion, without revealing too much or being too short. The short has pockets around the entire waist, which enables you to run without any waist belt or hydration vest, putting your windbreaker, gels, flask, and keys all in there. It's also a 4" inseam, which is slightly shorter than most trail shorts, but not into the 3" territory. – NT
Territory Run Co. Oregon All Day Tee – $54 
I love whenever I can finish a run and then quickly pull on a shirt that is maximally soft and yet speaks to my interests and community. Territory Run Co. is one company in this space that really does that, and does that well. They've expanded into performance gear, too, which I love, (the All Day Shorts are solid, for example), and yet I keep turning to their casual gear the most, and consider their shirts the best in the market. But the All Day straddles both, with its blend of recycled polyester and coffee grounds, this shirt can perform on and off the trail, while not looking too stiffly athletic. – NT 
Paka Wool Ankle Socks – $48 (3-pack)
Here at Trail Runner, we are suckers for gear with natural materials and ecologically-friendly threads. We're also high-performing athletes that compete and need our gear to last. These Paka Wool ankle socks are a wonderful addition to my sock arsenal, particularly for super cold runs when the double sock is called for. I'll start with these and then add another sock atop them, and my feet are unbelievably snug and warm. And if you haven't tried anything Paka, my ultimate go-to cozy pants are their Breathe Joggers. – NT
RELATED: The Five Most Read Trail Runner Articles in November 2022
TO READ
As a bit of a run media nerd, I appreciated this thoughtful, long-from dive into Like the Wind's story and process. There's a lot of amazing creative energy in the space right now, and this article does a great job of capturing two of the brightest minds in running media right now. – ZR
"Bertrand Piccard's Laps Around the World" by Ben Taub, The New Yorker 
An unbelievable sweep of adventure, history, and psychoanalysis from one of The New Yorker's most insightful voices. This was a breath of fresh air to read. – NT
Letters to a Young Poet – Rainer Maria Rilke
This is a famous letter exchange captured in a small book that I've read several times now, and it really gets to the heart of the matter: not just of poetry, but also as anyone committed to a passion – running, writing, artwork, etc. How do we pursue excellence in what we do? Hard work, patience, inner fortitude, and unending joy for the process. – NT
TO LISTEN
This Conversation About the 'Reading Mind' Is a Gift – Ezra Klein Podcast
We love reading here at Trail Runner. This podcast dives into the neuroscience of actually reading actual books. This thoughtful (and hopeful!) conversation is a strong argument for why spending time reading things is good for you, but not in the ways you might expect. – ZR
If Books Could Kill podcast
From the host/producer of Maintenance Phase and You're Wrong About podcasts, Michael Hobbes and Peter Shamshiri, this podcast dives into the "airport bestsellers that captured our hearts and ruined our minds". From Freakonomics to The Game, Hobbes and Shamshiri deconstruct the best worst books that have haunted cocktail party banter for years. –ZR
Alligator – Of Monsters and Men
This Icelandic band was a big deal for years, but then I somehow lost their progress through the pandemic. Somehow this new track surfaced for me on a run recently, and I immediately became obsessed. – NT
Other Good Stuff
Sufjan Stevens' Christmas Music
I've never been much of the "Mariah Carey Christmas" type, and Sufjan's sad, soulful, bajo and jingle-bell infused holiday tunes speaks directly to the part of me that wants to play Blue Christmas on repeat. – ZR
Onyx Coffee Naughty & Nice Set – $45
Can't decide what to get the pickiest coffee nerd in your life? This set has you covered. The Krampus and Framily blend are sure to make even the snobbiest javaphile joyful. From a more traditional, smoked-tobacco-chocolatey blend (Krampus) to the spritely, stone fruit and berry cobbler (Framily) you might just want to keep it for your own stocking stuffer. – ZR
Juniper Ridge Solid Perfume – Redwood Mist – $17
OK, so I'm not a huge fan of colognes as I may have once been in middle school (Polo Sport, anyone?) but I was recently gifted this solid container of Juniper Ridge's perfume and was hooked. What's more enjoyable than rubbing a little bit of nature on your wrists and neck? With all-natural ingredients and zero plastic, everything Juniper Ridge does is high quality, and this Redwood Mist smell brought me home, in smell, to northern California, plus made my secret love for smelling good for a change. – NT