Father's Day Gear for the Trail Runner
Heading out the door? Read this article on the new Outside+ app available now on iOS devices for members! Download the app.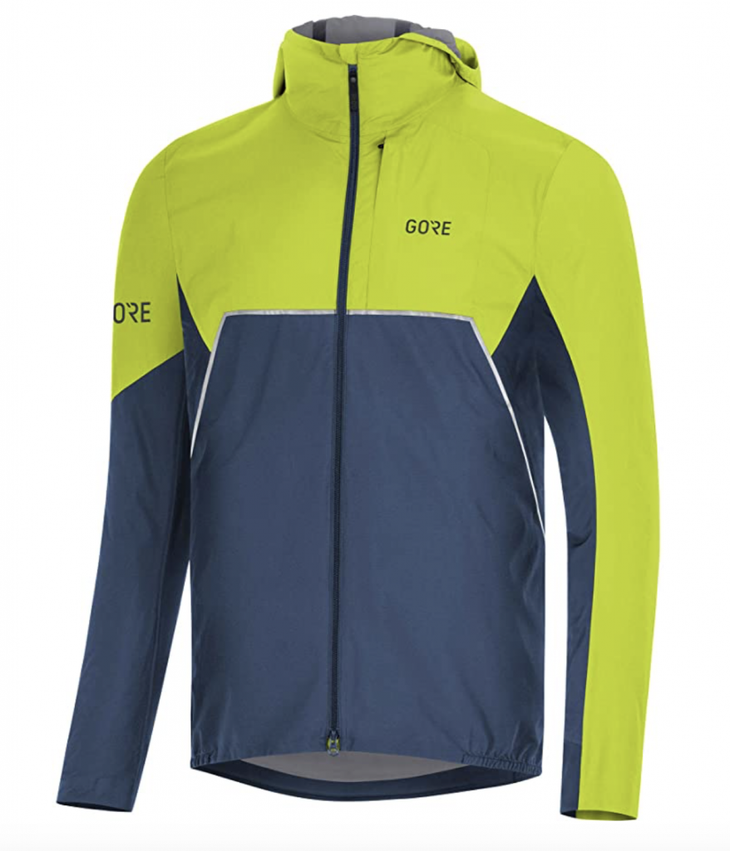 GORE Wear R7 Partial GORE-TEX INFINIUM Hooded Jacket (on sale here for 25% off)
$200
5.5 oz
At a feathery 5.5 ounces, the Partial GORE-TEX INFINIUM Hooded Jacket packs ample protection and a lot of technology in a lightweight package. While not completely waterproof, the jacket is highly water resistant and mostly seam taped—in light rains, we found that water beaded up well. GORE WINDSTOPPER in the sleeves and front cuts the wind effectively.
The fit is athletic and trim, and a large stretchy back panel that wraps under the armpits offers good venting and uninhibited movement. A zippered slash chest pocket can fit a few gels or even an iPhone X.
The sleeve bottoms taper and feature stretch panels that help accommodate a watch underneath, and the visored adjustable hood fit well and has a stretch panel beneath the brim that snugs over your head or a hat.
A companion piece, the 3.4-ounce GORE R7 Partial GORE-TEX INFINIUM Vest ($150, 25% off here) offers similar design features to the hooded jacket and can increase warmth on colder days or be worn as a non-bulky wind-cutting layer over a long- or short-sleeve baselayer. A zippered low-back pocket can accommodate a bar or a few gels, etc.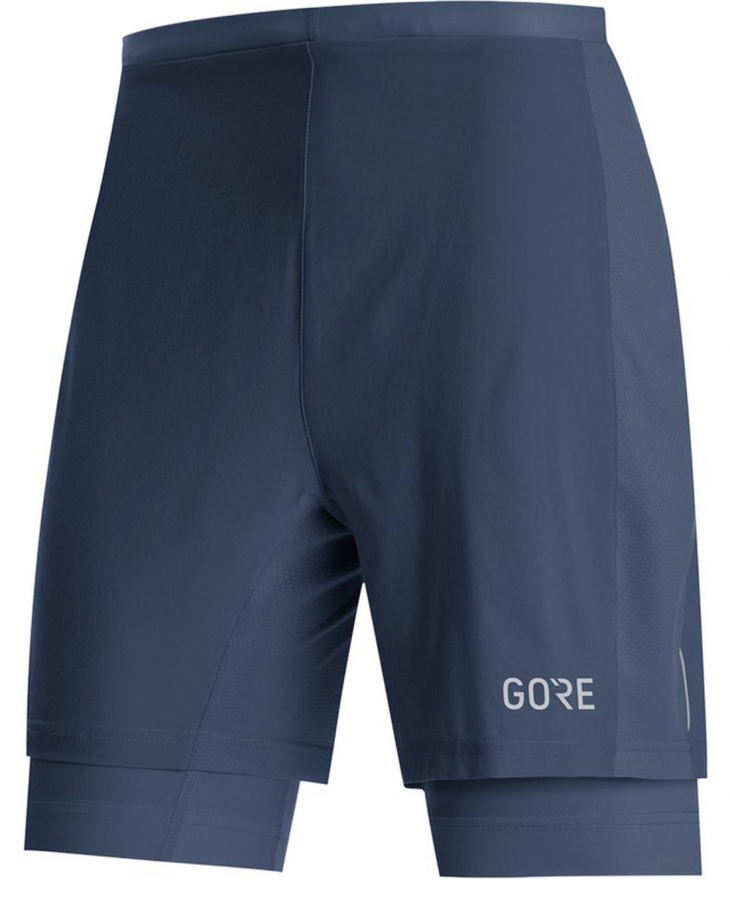 GORE Wear R5 2 in 1 Shorts (on sale here for 25% off)
$80
Featuring a stretchy, slightly compressive liner that extends below an outer short, the 2 in 1 Short is aptly named and became a quick favorite. The shorts are stretchy, inside and out, and the outer short features more-breathable crotch, low-back and side panels. A zippered back pocket works well for a few gels and/or keys. The fit is trim.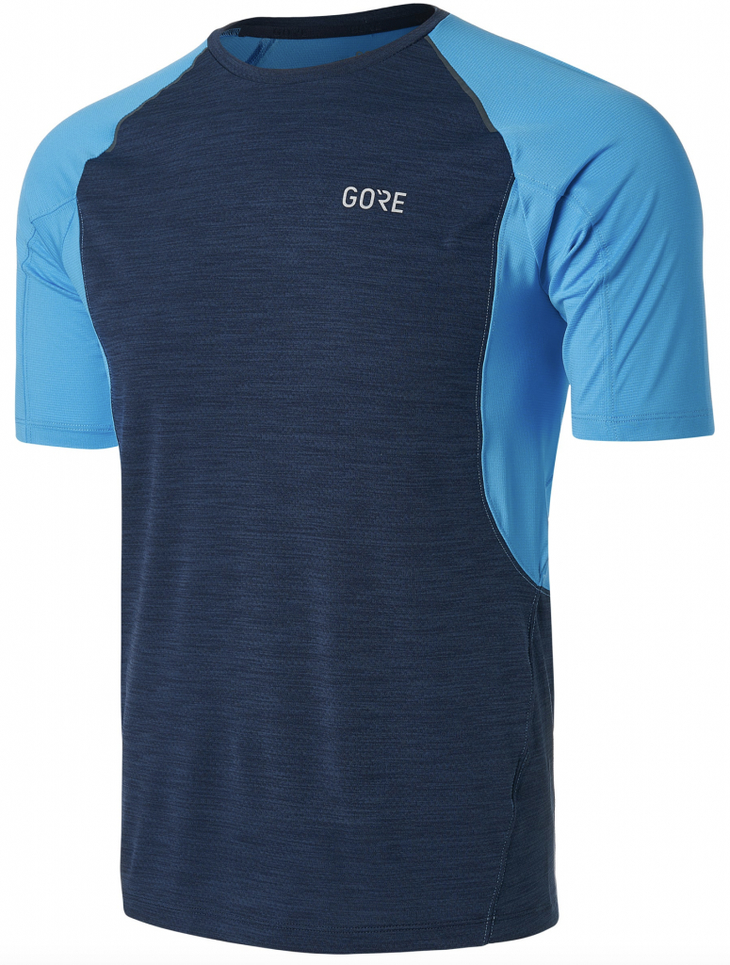 $65
A running T-shirt is unlikely to make or break your day and there is a plethora of great technical Ts out there. But we really like the slim fit, soft fabric and clean styling of the R5 Shirt.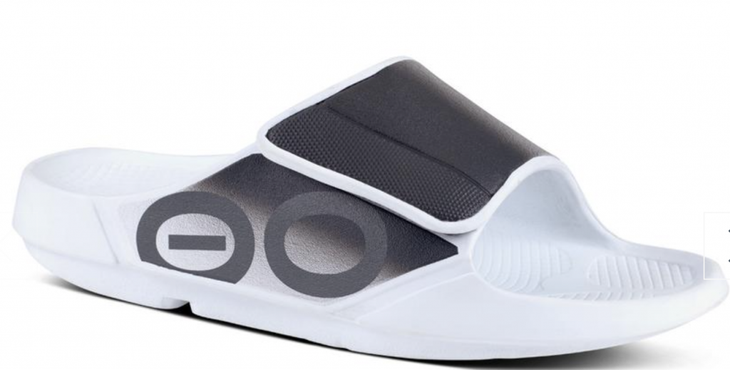 $80
After a punishing long run, there's no better feeling that ditching your dusty shoes and slipping into the foot-cradling, cushy, well-named Ooahh Sandals. What sets these apart from other recovery sandals is the adjustable instep Velcro strap, which means you can upsize for swollen long-run feet or when wearing socks.
The Ooahhs only come in full sizes, so when in doubt, size down. Trust us, dad's gonna love you for buying him these.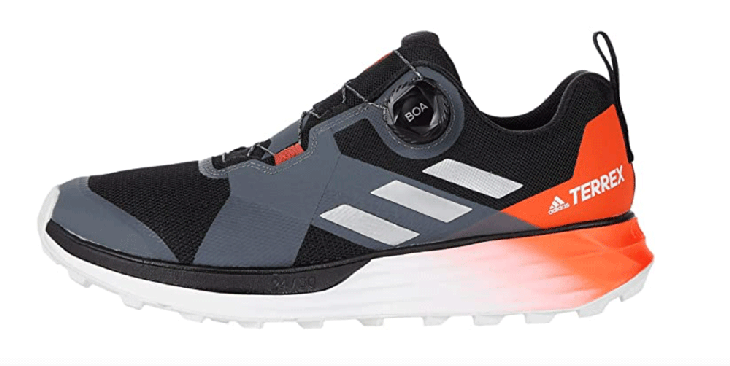 $120
Weight: 11.0 oz
Drop: 6mm
The first thing you notice when you lay eyes on the Terrex Two Boa is its unique Boa lacing system, which to some appears gimmicky. But, in this case, the dial-controlled lacing works well, cranking down the fit evenly with a few twists and releasing completely by pulling the dial straight out. Easy on, easy off. While you'd be hosed if a lace or the system failed, we had no such issues.
And, for its relative light weight, the Terrex Two packs a surprising amount of burl while feeling nimble. With 30mm heel and 24 mm forefoot stack heights, the shoe offers plentiful heel and midsole cushioning and a nice running roll. The ample forefoot width works great for medium to wide feet, and, overall, the shoe offered a comfortable, conforming fit, enhanced by a padded gusseted tongue. Of the adidas shoes we've tested, this one became a fast favorite for its all-around trail performance.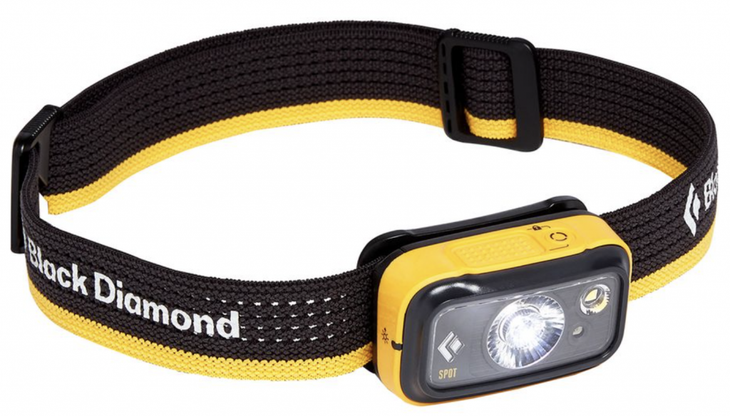 BLACK DIAMOND Spot 325 Headlamp
$40
3.0 ounces
At a wispy three ounces, the Spot 325 packs a pile of technology into its compact package. BD says this model's redesign features include a more compact body, a second switch to easily change the lens mode and improved optical efficiency for better brightness and battery savings. Powered by three AAA batteries, the lamp fits in the palm of your hand, and delivers a max of 325 (surprise!) lumens, which is plenty bright for any trail situation. Battery life at a medium, 160-lumen setting is advertised to be eight hours, and is trackable via a three-LED array on the side of the housing.
The Power Tap function allows you to simply press and hold the on button to adjust the brightness down. The Brightness Memory feature lets you to turn off the light at a preferred power level, then turn it back on at the same brightness. The new switch is quite small, so can be hard to operate with gloves on. It serves to change modes from between the main bright bulb to the auxiliary Proximity light for closeup jobs and a Red night-vision LED, both of which are also dimmable by pressing and holding the main button. In any of the light modes, simply double tapping the main switch activates a strobe function.
For a mere 40 bucks, the Black Diamond Spot 325 is a great value for such a small, multi-functional headlamp that you barely notice you're wearing (or carrying).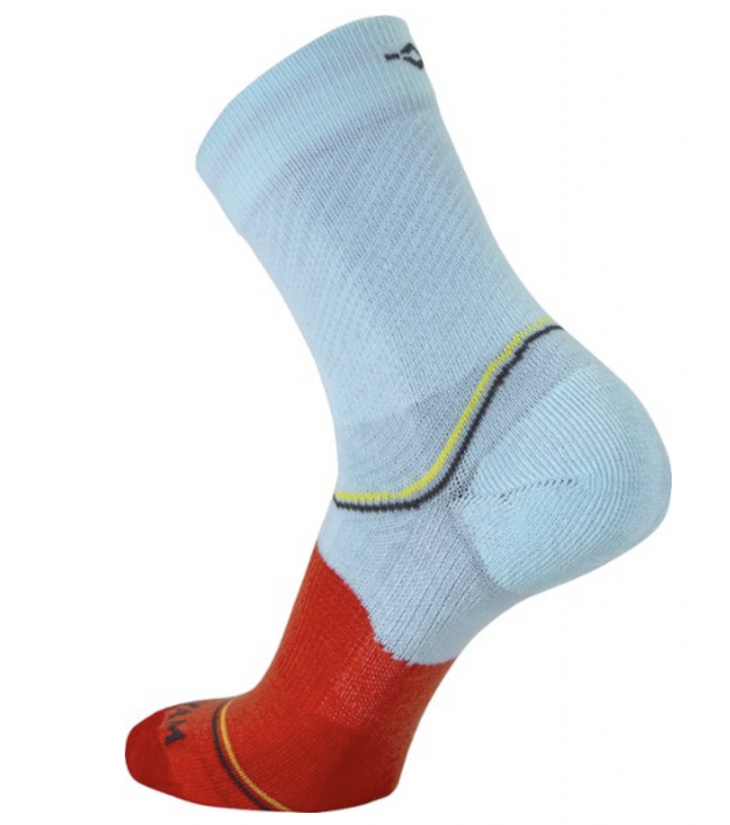 WIGWAM SynchroKnit Surpass Lightweight Mid-Crew Socks
$19 
For the SynchroKnit Surpass Lightweight Mid-Crew Socks, Wigwam's manufacturing process removes excess material in strategic places for a more precise fit and reduced bulk. We like the foot-hugging, slightly compressive feel of this sock, and the way it doesn't slip on your feet, even when wet.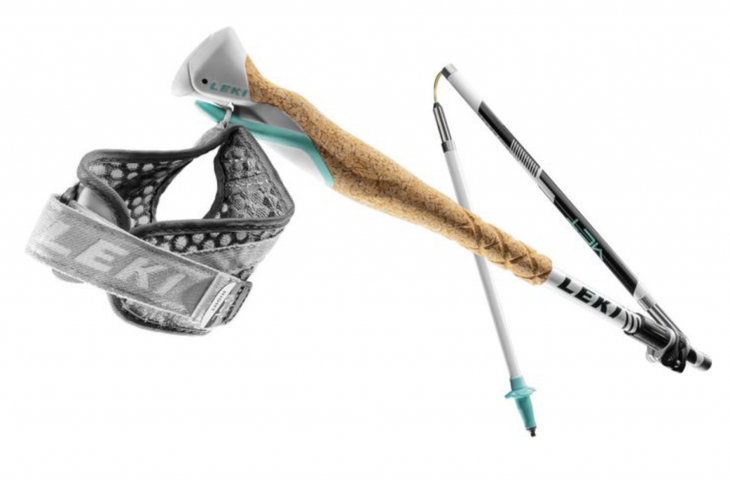 LEKI MCT 12 VARIO Carbon Trail-Running Pole
$250
14 oz per pair
110-130 cm/unisex; 100-120 cm/women's
Collapsed length: 42 cm
If you're in the market for trekking poles for your spring and summer trail adventures and races, the collapsible, lightweight and adjustable Leki MCT 12 VARIO Carbon poles are a teched-out option worth considering. These babies are the Maseratis of the genre.
Not only does the all-carbon construction allow for light weight, it also provides rigidity for good power transfer. The locking mechanism was easy and quick to work, and locked securely. To assemble the poles from the collapsed position, with the length-locking lever disengaged, you simply hold the top/grip section and pull down on the top section of the lower 3-piece assembly until it clicks into lock mode. Then slide the lower section to the desired length, and engage the locking lever. Conversely, to collapse the poles, disengage the lever and pull down on the lower section until it clicks and fold up the poles.
The beautiful cork grips felt ergonomic in the hand and extend down the pole below your hand over 4 inches for choking down (only possible when the hand strap is disengaged from the pole). What sets the MCT 12 VARIOs apart from other poles is their unique hand-strap system. Other poles employ a simple ski-strap style, where you slide your hand up through the strap from below and then push down on the strap in the web of your hand for leverage.
The Lekis use the company's Cross Shark grip-Trigger Shark Frame Strap Mesh system, which is similar to modern Nordic-ski-pole grips but are detachable from the pole. The mesh strap has a hole for your thumb and a Velcro cinching strap for solidly locking the fit across the back of your hand. There was enough room to accommodate thin gloves.
On the run, to eat-drink-grab something out of your hydration pack, you may disengage the hand strap by pushing a button on the top of the pole with your thumb and pulling up, an easy maneuver once you've practiced it just a few times. To re-engage, just slip the loop on the hand strap into the slot on the grip and push down until it clicks into place.
The low-profile basket avoided catching on brush or between rocks fairly well, and the carbide tip gripped well on a variety of surfaces.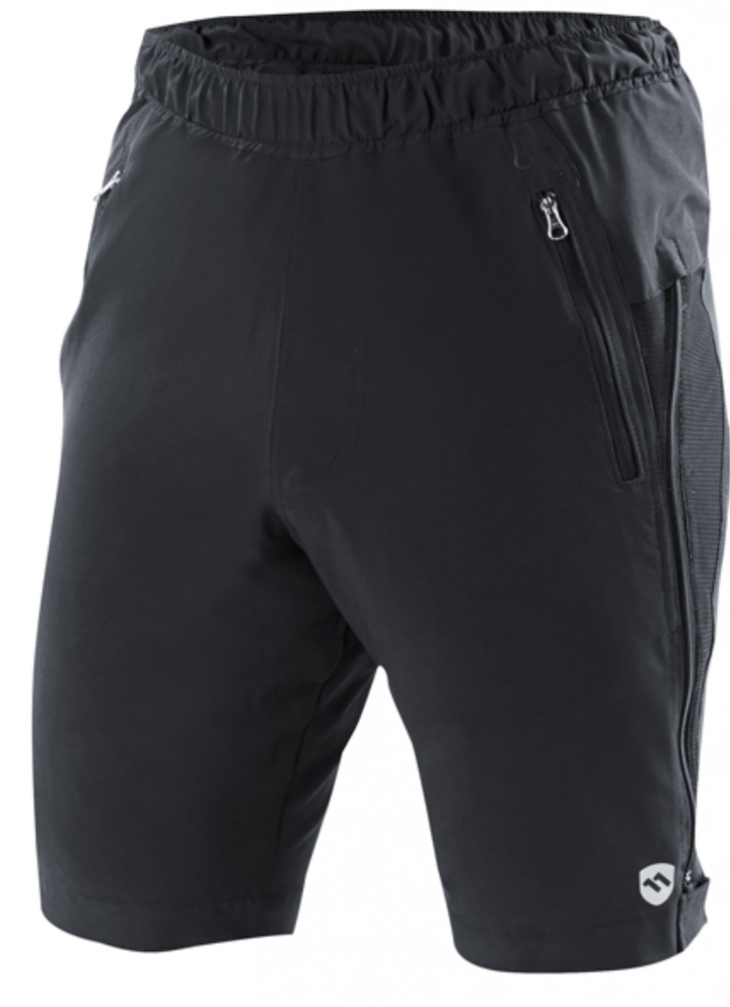 $90
In short order, these versatile and unique shorts became a go-to fave, for everything from trail runs to bike rides to rock climbing to post-activity hydrating at the brew pub. The defining feature of the shorts is the approximately ¾-length side zipper—when zipped down, the fit is trim and athletic, somewhat form fitting, and can be adjusted at the bottom with a velcro tab. When you pull the zipper up, it expands via a gusset of breathable material, providing a more casual fit and airy venting. Initially aimed at the biking market, the patented 11P Dual-Fit system was founded on the principle of giving "all athletes a high-performance alternative to wearing spandex racing outfits."
The waistband feels super comfortable and the stretchy fabric nice against the skin. Two deep, zippered, low-profile front pockets provide ample storage for gels, snacks and your phone, while a breathable back panels offers more venting.
We also liked Elevenpine's Session Short ($80), a recent addition that employs the same side-zip system, but is slightly shorter and has pockets without zippers. The fit seemed slightly more relaxed the the Uprising's.
Check the sizing chart before ordering. Our tester is typically a standard Medium, but took a Small in the Uprising Short. Available in a women's version as well.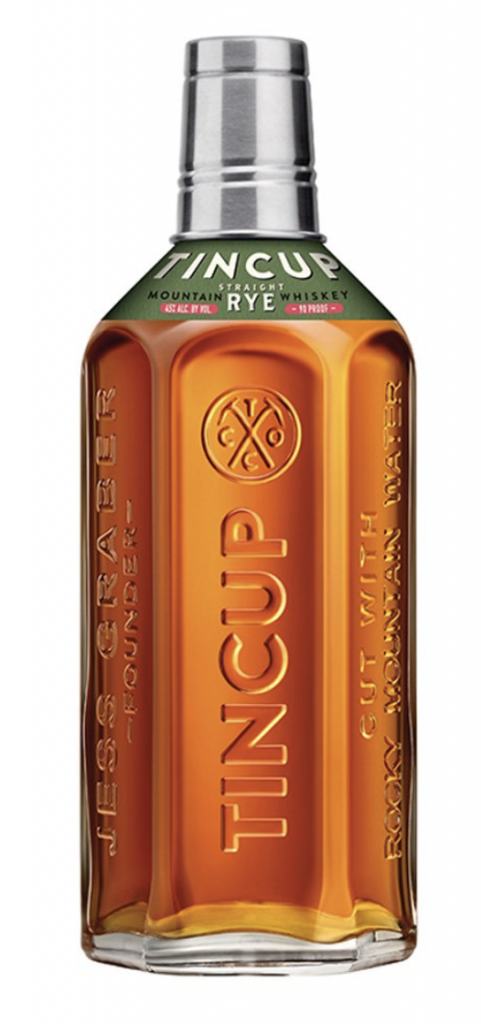 $32
Sometimes, we editors get sent the strangest things to test for trail running, but we weren't complaining when the TINCUP Rye landed on our desk. Named after an old mining town in central Colorado (elevation 10,157 feet), the TINCUP Distillery uses 95-percent midwestern rye and 5-percent barley in its Rye recipe, which is "cut to proof with pure Rocky Mountain water."
Included with each bottle is handy metal shot tin that makes getting down to business quick and painless (well, till the next morning). The modestly priced amber-hued Rye packs a bold punch, and was a welcome warmer-upper after brisk spring (evening) runs. Bottoms up, Dad!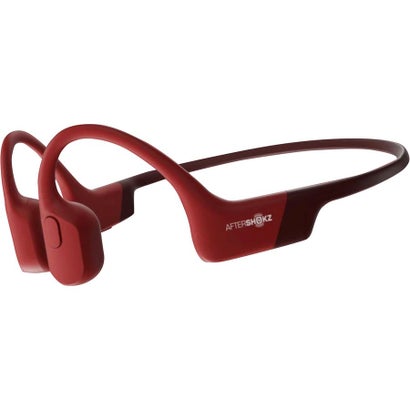 Aftershokz Aeroplex Headphones
$160
These bone-conducting headphones allow you to pump workout jams while staying aware of your surroundings. Bluetooth connection allows you to tap into your smartphone on the go, and controls on the headphones themselves let you adjust volume and skip ahead without reaching for your phone. Soft rubber holds the headphones in place and prevents bouncing during runs and workouts. Waterproofing holds up during sweaty runs and rain.
These cordless, bounce-free 'phones are great for running trail or for strength training with dynamic movements. A titanium band wraps around the head for a snug, but not tight fit while the conduction elements sit just behind your ears, which allows you to hear traffic or other trail users on-the-go. Eight hours of battery life means these babies are good to go for the long run.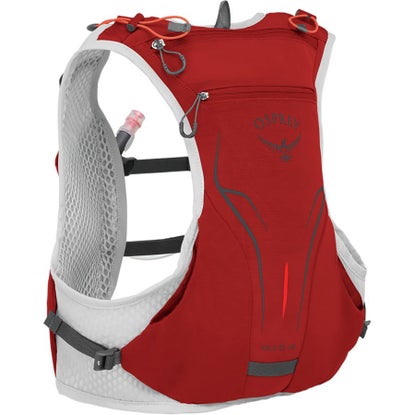 Osprey Packs Duro 1.5L Backpack
$90
This lightweight vest fits pleasantly snug on the chest and is a breathable option for taking a good bit of water on the go. The front pockets can hold snacks, extra water and a phone with minimal bounce. Osprey's unique, light-weight and slimmed down closure system is easy to click on and off on the go, making taking the pack on and off a cinch.
Two zipper closures at the back hold all your gear securely, but also make it kind of difficult to get layers and extra snacks out while moving. Two loops help accommodate trekking poles (or an ice tool if you're feeling feisty!).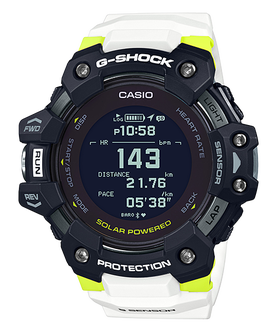 $400
The Casio G-Shock Move GBD-H1000 smartwatch breaks new ground and is a powerful GPS fitness watch in a burly and sporty G-Shock package. Useful workout functions include an optical sensor for heart rate measurement, along with bearing, altitude and barometric pressure as well as temperature sensors and an accelerometer for step counting.
The G-Shock  GBD-H1000 is a mass-appeal sports watch that feels much more like a mainstream runner's watch, with a full screen for sports data, GPS, heart rate and VO2 Max. This nifty wrist-computer can monitor your current fitness level and training progress, and even automatically create a training plan based on targets you specify.
G-Shock watches are built to be well protected against the extremes, and its sports collection definitely veers on the burly side. The generous screen makes it easy to monitor data, the downside of which is that this takes up some serious real-estate on your wrist, and is significantly larger than other watches we've tested.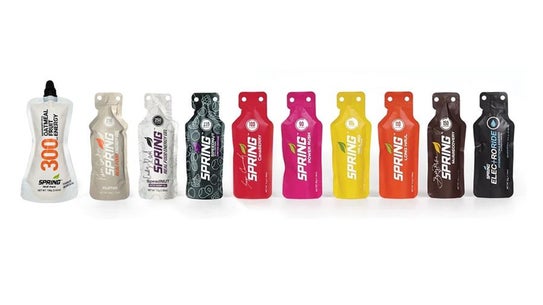 $25
Make sure dad is fueled up and ready to go for his next long run or race with this Spring Energy Sampler pack. Spring Energy's whole-food approach to fueling makes these gels delicious and nutritious, and easily digestible even for sensitive stomachs. This sampler offers a variety of Spring's tasty flavors and an on-the-go breakfast for extra hungry runners.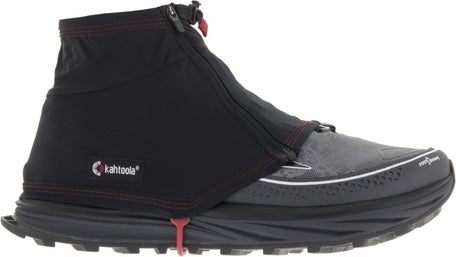 $40
Block pesky rocks and pebbles with Kahtoola's ultralight and easy INSTAgaiter. Breathable fabric keeps your ankles cool and protected on rugged adventures, and a DWR finish keeps you dry in a drizzle. An adjustable and durable instep straps lock the gaiter in place when you're getting after it on tough terrain, and asymmetrical zippers prevent rubbing and irritation on your ankles.