Here's What Our Editors Loved In September
Here's the gear that's helping us squeeze every last drop out of autumn.
Heading out the door? Read this article on the new Outside+ app available now on iOS devices for members! Download the app.
The days might be getting shorter, but my our runs certainly aren't. 
With fall races right around the corner, we're still in full swing at Trail Runner headquarters. And when the aspens turn to gold, we're determined to make the most of fall training.
Admittedly, it's a strange time of year. Here in Colorado, it's somehow hot, then rainy, then hot again, and snowy. That means we're using all of our layers for training, with technical layers to stay dry and warm – but not too warm.
Here's the gear that's helping us squeeze every last drop out of autumn. 
Running Gear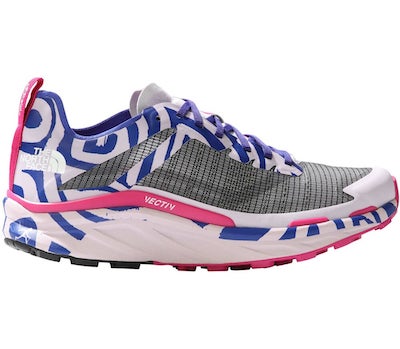 The North Face VECTIV™ Infinite x Elvira Shoes – $179
These shoes feel as springy as their Flight Vectiv counterparts, but with a little extra cush. The dual-density Pebax plate makes these shoes feel pretty stable in technical terrain, but gives them extra responsiveness and pep on climbs. They felt a bit tight in the toebox initially, but are comfy enough for longer runs (I'd want to size up half a size to trust them in an ultra). – Zoë Rom, Editor-In-Chief of Trail Runner and Managing Editor of Women's Running. 
RELATED: Our Favorite Trail Shoes for Long Runs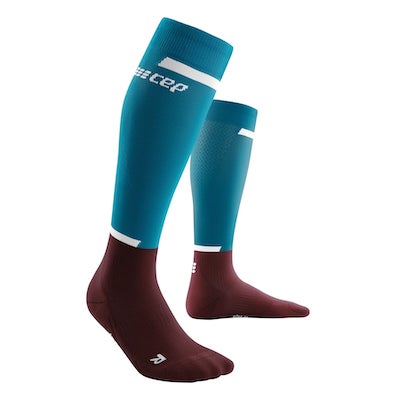 CEP Compression Trail Socks 4.0 – $59
So, I haven't really been on the compression gear train for very long. But everything changed recently, after participating in a multi-day stage race in Europe, the TransAlpine Run. I brought the CEP Run Compression Trail Socks 4.0 with me and wore them after each stage, part of a recovery protocol that would set me up for success the following day. They became a non-negotiable item between stages, with no-joke compression and a mesh-like weave that ventilates well. Plus, get this: they're treated with silver to prevent too much stink, which, after 8 days? It could have been bad. I'll be bringing these socks with me to every race.  – Nicholas Triolo, Senior Editor, Outside Run & Trail Runner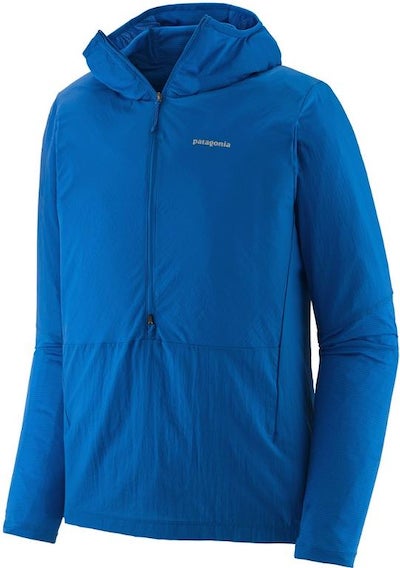 Patagonia Airshed Pro Pullover – $139
I took this half-zip hoody off and hid it near a busy bikepath to do intervals on a cold day in spring. When I returned it was gone. I cried. This lightweight layer is my favorite article of clothing and the most used piece of gear I have ever had. The torso is an ultra-light, wind-resistant material while the long sleeves, neck, and snug-fitting hood are Patagonia's soft Capilene daily tee material. I wear it over a t-shirt in the cooler days of fall and spring, and it is a crucial layering piece in winter to cut the wind under a fleece or heavyweight shirt. In the summer, it packs into a pocket in the hood and can fit easily into a pack, hip belt, or even the pocket of running shorts for a layer at higher elevations. – Gordon Coates, Trail Runner Assistant Editor
Patagonia Endless Run Shorts – $69
This updated version of this Patagonia run short is improved with a tie-waist band for an even better fit than the originals, with the same storage space I fell in love with years ago. You can load these puppies up with everything you need for an ultra or a long run – headlamp, snacks, shell – you name it. – ZR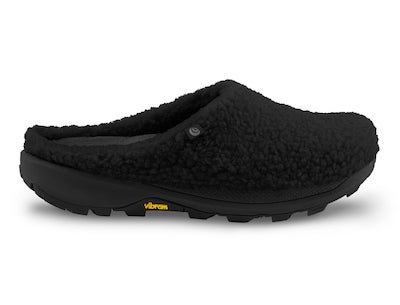 Revive Topo Recovery Slippers – $120
The first thing I think about, even before (gasp!) coffee, is cozy footwear. Because to start my day requires that I am first grounded, that my feet are happy from the gun. With this summer's heavy mileage, Topo's new recovery line is keeping my paws in check. (I'm literally wearing them now as I write this.) They're no-hassle to slip into, and I wear them without socks and have zero issues with "swamp foot" over time (which can sometimes be a problem with Crocs, for example). What really sets these apart for me, though, is the 3D wave Ortholite insole with these neat foam ridges that stimulate nerves along your footbed as you walk. They're firm enough to hold your foot in place while also being gentle on tender feet. And lastly, the outsole tread is more aggressive than you might think, which comes in handy when walking out on a dewy deck in the morning to harvest Italian plums in the backyard. – NT
RELATED: We Live In A Golden Age Of Recovery Apparel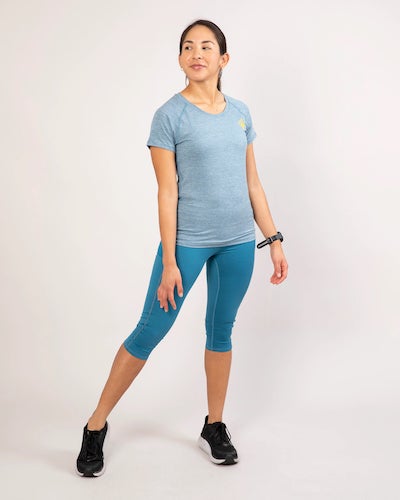 Rabbit EZ Tee Perf SS – $48
This is the goldilocks running tee. It's made from Rabbit's uber soft EZ fabric, but swiss-cheesed with perforations for extra breathability. The sleeves add a little bit of extra coverage to help prevent arm chafe and sit comfortably under a pack for long runs. This is my go-to shirt for longer hot runs where I still want some coverage. – ZR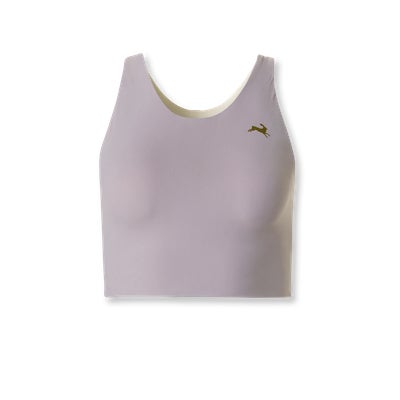 Tracksmith Lane Five Crop Top – $72
Nothing makes me feel faster than a good, track-style crop top. This offering from Tracksmith is lightweight and flattering, with wide straps and a generous longline cut. It offers enough coverage to feel comfortable and practical, and a sporty enough cut to feel pretty dang fast. The built-in bra cuts down on redundant fabric for fast and warm days, but is also slim enough to go under a tee. – ZR
Reading Material
Strangers to Ourselves – Rachel Aviv
Drawing on deep reporting and captivating storytelling, Aviv explores mental illness and the stories we tell ourselves about who we are.  – ZR
Never Let Me Go – Kazou Ishiguro 
I'm slowly working my way to becoming an esteemed Ishiguro "completist," and Never Let Me Go is considered one of his best. A perfectly metered novel about young folks who are clones, raised to, at a certain point in their development, donate their vital organs to those in need. If this story doesn't make your time here on Earth feel precious and fragile, I don't know what else would. – NT
The West Will Swallow You – Leath Tonino
This collection of essays speaks deeply to the part of me that will always be "promiscuous with landscapes," according to Gary Snyder. This collection of essays is as varied as the region itself. From libraries to park benches to interactions with flora and fauna, Tonino's prose echoes the beauty and simplicity of the landscapes he's capturing. – ZR
"The Enduring Allure of Choose Your Own Adventure Books" – Leslie Jamison, The New Yorker
Remember these books? ("If you want to walk through the cave, turn to page 65.") One of my favorite writers explores their rise and fall, and cultural implications. – NT
Now Playing
God Save the Animals – Alex G
I've had this album on repeat for days. The track "Runner" is one of my favorites this year. What can I say, I'm a sucker for songs about running. – ZR
Talk Easy Podcast With Sam Fragoso: Ethan Hawke
I've always known Ethan Hawke to be a talented actor, but, after listening to this exquisite interview, I've got so much respect for him as an artist, a craftsperson, and an insightful, generous person. You'll find great nuggets about art, expression, and self-confidence in this smart conversation. For another unbelievable Talk Easy conversation, try the Ocean Vuong episode. – NT
Choose Strong Podcast with Sally McCrae – Melanie Mitchell, Outside Brand Director
Moving, uplifting, empowering stories about folks exploring the outdoors and helping other do the same. The podcasts range from 17 to 40 minutes and are all captivating. – GC
Just Good Stuff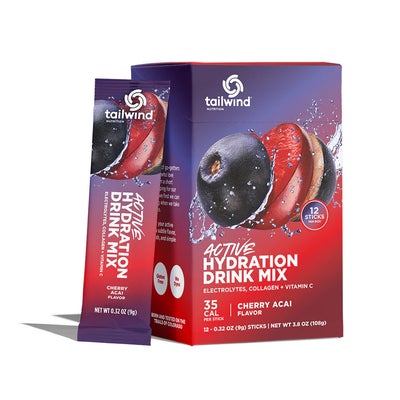 Tailwind Active Hydration Drink Mix – ($21 for 12-pack)
I'm now an official Tailwind evangelist. My pantry features several bags of Tailwind Endurance Fuel and the Recovery Mix, and I recently hauled them both overseas for racing the TransAlpine Run. But you know what else I took with me? Tailwind's new Active Hydration Mix. They're single-serving "sticks" of powder that you add to your water bottle for on-the-go electrolytes and flavor. I don't use these during long races, more for everyday hydration hygiene, like halfway through a long workday when you've had more coffee than water and need a jumpstart, or following a long midday run when your system needs some serious irrigation. Not only do you get electrolytes, but each stick includes a tasty hit of collagen and vitamin C. My favorite flavor is the cherry acai. – NT
RELATED: The Best Hydration Vests of 2022
Freshcap Mushroom Extract Powder – Thrive 6 – $30
Is it just me, or are stories, books, and films about mushrooms everywhere these days? That's probably because they are, in fact, everywhere – holding soils together, providing superhighways of communication between trees, offering health benefits. I've tried several mushroom mixes for smoothies and coffee, mainly to enhance focus and cognitive function, and have found Freshcap to be one of the best. It includes the all-stars – lion's mane, chaga, cordyceps, turkey tail, reishi – and they only use organic fruiting bodies. I'll add a scoop to my recovery smoothies after a run, and it adds a little cocoa-taste, too. WIN. – NT
Sleepytime Lavender – $5.59 for one box
I'm not good at sleeping. This tea makes it a little bit better. – ZR
Soft Power Half-Caf Coffee from Arsagas – $16.50
Death before decaf. – ZR
Want more Editor's Picks? Here's a look at all of our monthly gear roundups. 
At Trail Runner, we have a policy of showing no preference based on brand in our gear testing. We are not compensated by brands for testing or consideration, and we do not guarantee inclusion of a product in our coverage. Our testers live in the Rocky Mountain west and are both recreational and competitive runners. This list includes gear that we receive from brands for testing as well as our own personal favorites from decades of running.