Layer Like A Pro For Your Fall Trail Runs
Heading out the door? Read this article on the new Outside+ app available now on iOS devices for members! Download the app.
You know those awkward, in-between weather days? It's hot in the sun, but bone-chilling in the wind? It feels like there's no right way to dress, and here in Colorado, you're likely to see runners striding it out in anything from a sports bra to a puffy coat.
Overdressing can lead to feeling hot and sweaty on the run, and can actually make you feel colder in the long run. Underdressing can tank the quality of your workout
A good rule of thumb is to dress for temperatures that are 10 to 20 degrees warmer than the actual weather. You'll warm up as you move, but it might take a little bit of trial and error to figure out if you run on the warmer or colder side.
Consider the intensity of your run when you're layering up. Dress a little warmer if you'll be taking it easy or hitting a trail that involves more power hiking. Shed a layer if you're going to throw in a tempo or strides to avoid overheating.
Baselayer
Your next-to-skin layer should be soft, light and moisture-wicking. Pick a layer that won't feel bulky under a mid-layer or shell. A tighter fit improves temperature regulation and helps wick moisture away from your skin as you run to keep you dry. Here are some of our favorites.
Janji Swift Tech Mockneck
$66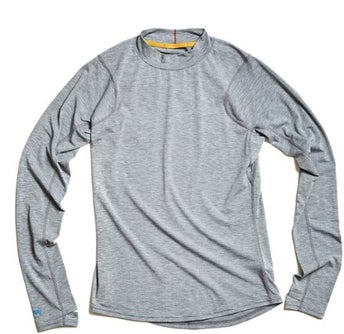 We love this layer for chilly runs because it's soft, and moisture-wicking without feeling bulky or clingy. The subtle mock neck adds a bit of extra protection from the elements and keeps a shell from chafing against your neck.  This top has built-in odor control so you can double up on runs between washes.
Icebreaker BodyfitZone Merino Top
$95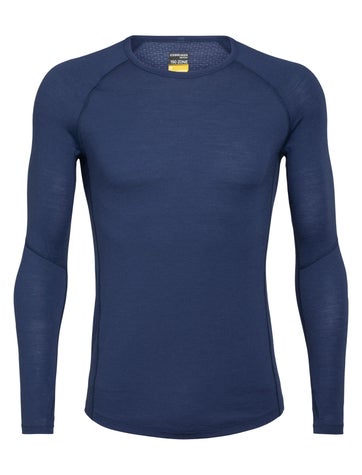 This light baselayer has breathable zones in strategic spots for high-intensity activity. Raglan sleeves make the piece feel flexible rather than tight, and thumb loops lock the sleeves in place when you're really moving and need extra coverage. This piece is great under a shell or jacket and is substantial enough to be worn on its own for those in-between temperature days.
Patagonia Capilene Air Hoodie
$149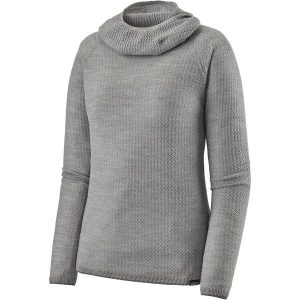 You will love the sweater-soft feel of this heavy baselayer, which is warm enough to wear on its own on cool days. The hood adds extra warmth and protection without a lot of bulk, and can be tucked in under a shell on bitter days.
Mid-Layer
This layer does the heavy lifting of keeping you warm, and is slightly looser fitting than baselayers to help trap warm air. These tend to have more features than a baselayer, like a zipper or pocket and can be worn with or without an outer layer depending on the weather.
Patagonia AirShed Pullover
$129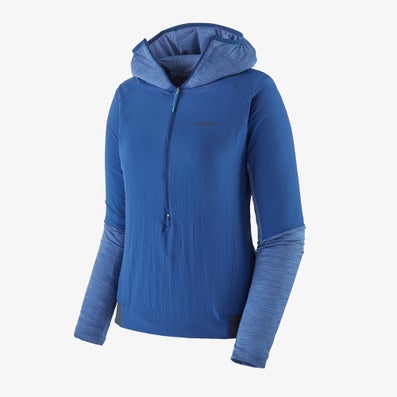 Lightweight and fast-drying, this pullover features wind and weather resistance on the front and back sides, with softer and more breathable materials around the neck and hands for comfort and a long 1/2-zip for venting. Though this layer offers some weather protection with a front DWR finish, it's still slim enough to throw under a shell in truly gnarly conditions.
Rabbit Super Sleeve
$68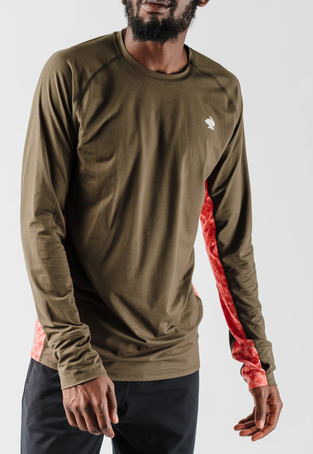 Not too hot, not too cold, this mid-layer is just right. The slim fit is right at home under a shell, but with enough coziness to rock as is. Raglan construction adds mobility in the shoulders, and thumb holes add extra coverage and warmth. Poly-spandex arm vents add extra breathability for those speedy trail days.
Outer Layer
To weather harsher conditions, you might need a shell or outer layer. A shell's purpose is to add a layer of water or wind resistance. It should fit close to the body and be as breathable as possible.
Rabbit Swish Shell
$120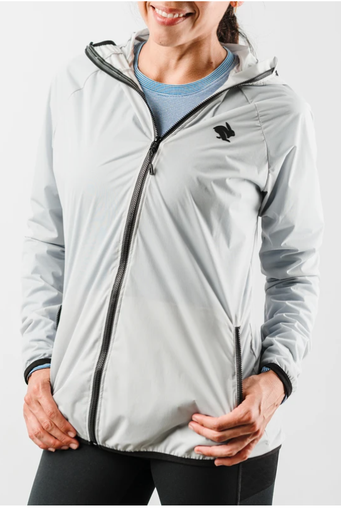 This water- and wind-resistant layer is made from recycled coffee grounds and is incredibly light while providing just enough protection for blustery cold days. Scuba style hood and sleeves give this jacket a secure fit, and is small enough to stash in a pack for days when the weather is less predictable.
The North Face FUTURELIGHT Shell
$280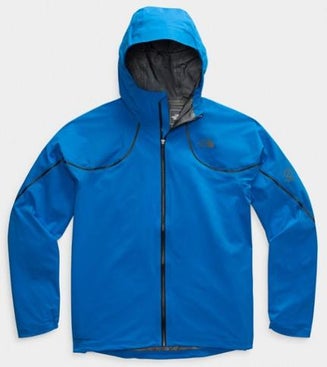 This is a favorite go-to top layer when the weather is truly heinous, offering both effective waterproofing and breathability. Unlike other shells, it feels less stiff and rustle-y so that you can really hustle. This jacket can pack down into its own pocket, though it feels a bit bulky to be a "just-in-case" layer.
Janji Ranrunner Pack Jacket
$196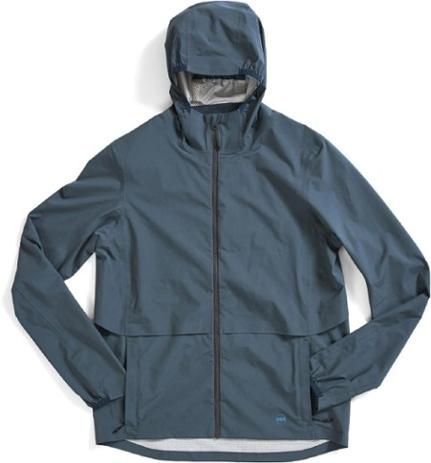 This rainy-day layer is form meets function. The flattering silhouette is cut with 360-degree core breathable vents for extra airflow and a modern look. This jacket sports taped seams for full waterproofing and is surprisingly light and breathable given its wind and water resistance. The ergonomic silhouette is easy to throw on a mid- or baselayer, and the jacket can be packed down into its own pocket and carried with a convenient strap for days when you need to shed that top layer.